Elite Singles
This company has claimed this profile, is getting alerted on any new customer reviews entering this page, and may engage in dialogue with its customers to address their matters.

Companies cannot pay money or provide goods in order to remove or alter customer reviews.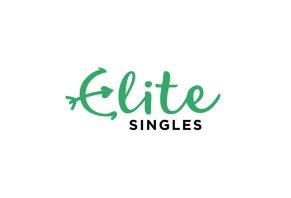 Summary
Elite Singles is a dating site that caters to highly educated people seeking to make a longterm love connection. While the concept is promising, there are some drawbacks.
Pros
Detailed signup questionnaire lets you specify aspects of your personality and preferred partner
Limited daily matches mean you won't get overwhelmed with options
High subscription cost means many users are serious about finding love
Cons
Smaller membership base than similar dating websites (eHarmony and Match)
Higher subscription cost than similar dating sites
No more "elite" members than similar dating sites
Limited daily matches mean you might not hit it off with someone right away
You can only search the full membership base through the app
Low average rating from customer reviews
Elite Singles Review: Is It the Right Dating Site for You?
What Is Elite Singles?
Elite Singles is an online dating service that caters to those who are over 30, highly educated, and serious about finding a long-term match.
This service launched in 2013, and it claims to add 381,000+ new members each month, 85% of whom qualify as highly educated (more education than the average American).
Finding the time to go on endless first dates is difficult when you are a busy professional, so Elite Singles promises to accommodate such circumstances.
The site will give you a daily list of its suggested best matches so that you can quickly connect with people who meet your requirements without endlessly sorting through profiles.
Will Elite Singles help you find your forever partner, or will you have a better experience with Match.com or eHarmony? We'll explore those questions and more here.
How Does Elite Singles Work?
Elite Singles claims to stand out from other online dating services with its comprehensive personality profile quiz and matching algorithm. When you first sign up for an account, you will need to fill out a 200+ question assessment about your interests, personality, deal-breakers, and priorities for a partner.
These questions are based on the philosophy of the Five Factor Model, which assesses your ranking in five personality traits: openness, conscientiousness, extraversion, agreeableness, and neuroticism.
Beyond this model, you are also asked questions about your partner preferences, including age range, religion, educational level, location, and goals for children.
Elite Singles then uses an algorithm to compare your assessment results with other members. The site looks both at your personality and lifestyle compatibility to match you with people it believes you could work with long-term.
You can expect between three and seven personalized matches each day. Each one will display a "compatibility percentage" based on your personalities, long-term goals, and shared interests and hobbies.
Beyond your matches, Elite Singles will display up to 20 "Have You Met?" options each day. These are people who don't necessarily fit all your preferred parameters but still may be worth considering.
Note that you can't search the desktop site for all members; only your recommended compatible matches are available for viewing and communication. According to the company, this is part of their focus on quality matches over quantity.
You can read your match's full profile, send them "smiles" (a subtle way to express interest without starting a conversation), or message them directly. All photos and message responses are blurred until you sign up for premium membership.
To summarize, Elite Singles streamlines dating for busy professionals in several key ways:
Inactive profiles are deleted off the site
You can adjust your match preference parameters at any time
Compatibility Score percentages let you assess matches at a glance
You can sort matches by education level, core beliefs, children preferences, and more
Fewer daily matches mean you can give each one your full attention and then move on with your day
Education Level of The Service's Users
Although Elite Singles claims to offer an exclusive dating platform for established professionals with an above-average education that don't want to date around, our research didn't reveal any ways that the dating site enforces these parameters.
Though the company claims that the site is for "professional, educated, and committed users aged 30 to 50", there are no restrictions as to who can make a profile. We found matches on the site as young as 22, and many had an Associate's degree or less. Several matches also included little to no information in their profiles, and many didn't include photos.
While anyone can make an account on Elite Singles, you can adjust your preferences to only see matches that fit your preferences. Just keep in mind that doing so may significantly reduce how many matches you get.
This brings up another question—can you get scammed on Elite Singles? According to customer reviewers (which we'll touch on later), many users matched with accounts that were either long inactive or seemingly fake.
Some of these reviewers questioned whether the site was creating profiles to bulk up their numbers, or if users were creating fake accounts to scam their matches, though they didn't share their reasons why they thought this.
Elite Singles states that it will never create fake profiles for catfishing or any other purpose and that it verifies individual profiles with fraud detection technology to guarantee everyone on the site is serious about finding love.
Note: We didn't encounter any verification requirements or approval process while setting up an account.
What Is The Cost?
While it's free to sign up for Elite Singles, you will need to pay for a premium account for full functionality. Compared to the free version, premium lets you see all member photos, communicate with all matches, know who has visited your profile, unlimited messages,
Below is the pricing information for premium plan:
3 Months: $57.85
6 Months: $44.95
12 Months: $31.95
For each plan, your membership will be automatically renewed at the end of the subscription period. You can cancel this automatic renewal by using the online cancellation form or contacting Customer Care through the app's help page at least 24 hours before the end of the billing period.
Elite Singles App vs. the Desktop Version
It's possible to use Elite Singles through the desktop version of the website or the mobile app.
Many users seem upset with the app's interface, writing that it is glitchy and shuts down unexpectedly. Some noted that the app didn't upgrade their membership to premium when it should have and that it often displayed incorrect age and location details for both users and their matches.
The overall consensus we saw from people seemed to be that Elite Single's desktop version was easier to use and offered more features than the mobile app. Most stated that they preferred using the website over the app.
However, there's one app feature that stands out from the desktop version. This feature is called "What If…" and it lets you perform an open search on all Elite Singles members.
You can access it through a magnifying glass with a heart in the right-hand corner of the screen, and filter any results by distance, age, profile photos, or time of the last log-in. If you have a paid subscription, you can message anyone you find directly.
Elite Singles Effectiveness
We looked closer at the value of using the Five Factor Model to judge romantic compatibility.
"Of the major personality tests, the Five Factor Model is considered one of the reliable metrics," says Dr. Matt Johnson, a professor of psychology at Hult International Business School in San Francisco. "It is a relatively stable metric. That is, if you take it multiple times, you'll get roughly the same results".
Dr. Johnson continued that the Model has explanatory powers for predicting success in social and romantic relationships. He shared that high scores in agreeableness and extroversion are indicative of suitable candidates for long-term romantic relationships, while scoring high on neuroticism is associated with fewer successful long-term relationships.
However, this framework may not be ideal for pairing you with the right partner. "There is also likely a role for certain personality profiles to be more compatible with one another than others," he shared, "but so far as I'm aware, there is relatively less research in this domain."
We also spoke with Katherine Hertlein, a professor with the Couple and Family Therapy program at the University of Nevada, Las Vegas, to learn more about the validity of online dating in general. Professor Hertlein has worked as a therapist for 19 years, and her research focus is on the connection between technology and relationships.
"Online dating is great, but it comes with opportunities where you need to be careful," she told us. "You need to understand the risks and weaknesses before you get started."
To start, Professor Hertlein explained that online dating breaks down some of the typical barriers that exist when people meet for the first time. "Individuals on dating platforms think they have lots of control over the situation," she shared, "but that's not true."
This is because learning about people through technology makes it hard to assess the accuracy of the information they share. You can't immediately tell whether someone is lying about their age, height, or other physical characteristics. Even facts like a potential partner's job, personality, and interests can be more easily faked online than on an in-person date.
Likewise, building a relationship online often leads to faster rates of self-disclosure than what would happen on dates in the real world. "People tend to share intimate details about themselves more quickly online," says Professor Hertlein, "and this speeds up your emotions and creates a false sense of intimacy. It might trick you into ignoring red flags."
One way you can combat this, she shared, is to let things develop as a slow progression. Make sure you transition from texting to a phone call before then scheduling a date in a public setting, rather than jumping from online messaging to meeting up at each other's homes. Following this progression puts a structure in the relationship that slows down how fast intimacy develops so that you don't become blinded by emotion.
Likewise, it's important to vet the information you find on dating profiles to verify its accuracy. A quick Google search can often tell you if a prospect is being honest about their career, interests, and other pertinent information.
So long as you take some precautions, Professor Hertlein believes sites like Elite Singles make a lot of sense for finding a longterm partner. "People who gravitate to these sites, as opposed to, say, Tinder, tend to want a long-term relationship in the first place," she shared.
Analysis of Elite Singles Customer Reviews
More than 140 Elite Singles members have weighed in on their experience on HighYa, and their feedback isn't favorable. The site averages just 1.2 stars, and only 6% of users suggest they would recommend it to a friend.
Here are some of the key takeaways from those reviews:
"Elite" Singles Isn't Elite: Many reviewers seemed to take issue with the company's "Elite" status. For instance, one user wrote that three of her matches were taken off the site because they were found to have criminal records. Others wrote that most of their matches had far lower education levels than they had specified as their preferences.

High Prices for Low-Quality Matches: Several reviewers expressed frustration at the membership fees. They were dissatisfied with the quality and quantity of their matches and thought they would get more personalized treatment for the price, considering it was higher than the competition.

Auto-Renewal Might Be Unexpected: Others shared dissatisfaction with Elite Singles' renewal policy, saying they never received any indication of renewal in advance of the date. Some users had been off the site for months when their subscription renewed.

Concerns with Fake Accounts: Many reviews wrote that they were matched with lots of profiles that included fewer than ten words total that turned out to be fake accounts. And in a few cases, users reported that their profiles were shared on other dating sites without their permission.

Love is Possible with Elite Singles: The two five-star reviews on HighYa share that the app successfully helped the reviewers find promising matches, both of which resulted in plans for marriage. One of these reviewers noted that Elite Singles created a better space for starting conversations than on other dating apps, which made it easier to build relationships quickly.
Though these reviews are just a small snapshot of Elite Singles users, they tell us some valuable information. Elite Single's claims of convenient, exclusive dating fall short of reality for many users who find the service expensive and cumbersome to use. Just a small percentage of users seem satisfied or find long-term success with this platform.
Elite Singles vs. eHarmony and Match.com
There are a few big players in the world of online dating, including eHarmony and Match.com. How do they compare to Elite Singles? The following chart shares some of the crucial differences between them.
| | Elite Singles | eHarmony | Match.com |
| --- | --- | --- | --- |
| Price Per Month | $31.95-$57.95 | $12.95-$59.95 | $18.99 to $37.99 |
| Matching Process | Assigns matches based on your Five Factor Model results and your personal partner preferences (takes 45 minutes) | Assigns matches based on results from 29 Dimensions of Compatibility Matching Questionnaire (should take 20-45 minutes) | Short quiz that asks for demographic information and your basic partner requirements |
| Free Search Available? | Only through the app | Yes, and the site automatically matches you with approximately 2,000 matches | Yes |
| Number of Daily Matches | 3-7 | Varies based on your perimeters | Unlimited |
| Ability to Search by Income/ Education Level? | Yes | Yes, with premium | Yes |
| Key Features | Claims to tailor to 30+, highly educated members. | Largest demographic is ages 25-35. Leading dating site for those 50+. | First online dating site (launched in 1995). No limit to daily matches. |
| Overall App Rating | Android: 2.4 stars (8,000 reviews). iOS: 3.1 stars (13,000 reviews) | Android: 2.6 stars (35,000 reviews). iOS: 3.6 stars (12,000 reviews) | Android: 3 stars (85,000 reviews). iOS: 3.8 stars (7,000 reviews) |
| Number of Members | About 2 million | 10 million active users | 9 million active users |
Compared to Elite Singles, both eHarmony and Match.com have close to five times the members. This gives you a much bigger dating pool than Elite Singles, which could be helpful or frustrating, depending on how well matched these members are to you.
Both Elite Singles and eHarmony include detailed quizzes as part of the signup process. We found that Elite Single's assessment tends to focus on concrete goals and desires for a potential partner, while eHarmony took more of a behavioral assessment approach to deciphering your personality.
Match.com's quiz was brief and perfunctory, and it didn't ask for much information about what you're seeking in a partner. However, this platform offers the most detailed search filters so you can narrow down potential matches yourself.
It's also less expensive to sign up for eHarmony for the short term, as a one-month plan costs $59.99, compared to $77.95 for Elite Singles. Match.com membership starts with a three-month commitment for $37.99 a month, for $113.97 total.
Elite Singles doesn't offer much to differentiate itself from others in terms of accomodating to busy professionals' dating lives.
All three platforms make it easy to filter your matches by education and income level. Elite Singles claims this feature sets it apart from the competition, but that doesn't seem to match reality.
We even found more local members with PhDs on Match.com than when searching on the other two sites.
To summarize, Elite Singles has a smaller membership base and costs more per month than eHarmony and Match.com.
The site's apps have lower reviews than the other two platforms apps do.
The Bottom Line: Is Elite Singles Worth It?
We think that both eHarmony and Match.com have a significant advantage over Elite Singles because they make it easier to perform open searches on every member. With Elite Singles, you're limited to just your daily matches and recommendations, unless you use the app.
However, more choice isn't always better. If you prefer to look through a shortlist of dating prospects rather than combing through dozens, even hundreds, of profiles, Elite Singles offers the advantage of less decision paralysis.
If you want to make Elite Singles work best for you, then we suggest you ensure your match preferences are accurate without being too limiting. For instance, choose a large geographic distance or specify that physical characteristics like height and age are not important to you.
Being too strict with these preferences can significantly limit your daily matches.
Professor Hertlein suggests sourcing ideas from your peer group. You likely all have similar interests and value systems, so if a specific platform worked for any of your friends, there's a decent chance you can find people on it that you are compatible with as well.
Customer Reviews
Posted on Nov 29, 2018
Found love fast
I may be very lucky, but I ended up meeting and am now engaged to the first person that was recommended as a match on the site. On other sites and apps, both free and paid, I never even had a conversation with another person. On Elite I had several good interactions, but matches were mostly far away and that usually stopped the conversation for most people. I do live kind of in the middle of nowhere, so distance wasn't a huge issue for me. After a couple of months on the site, again I'm probably just lucky. I messaged the first person I had been matched with a second time because I was visiting the area she lived in. I sent her one the first day I was on the app, but she didn't respond. This time she did, we went out, and now we are engaged after a relatively short amount of time. I don't know if the matching algorithm really works, but seems to be good in this case.
I think Elite is no different than any other app or site. It's all luck. But for me, it was definitely worthwhile. Even if I hadn't met someone on the site, it was the only place where I met people who were even open to talking to me. Maybe it's the type of people that are on the site? Maybe the higher cost means only people who are serious about meeting someone are on it?
Bottom Line: Yes, I would recommend this to a friend
Posted on Mar 24, 2019
Excellent women
Personally, I have had a great experience with this website. I met many wonderful women in a course of just a few months. The questionnaire to sign up for Elite Singles is very appropriate and usually people are honest in answering these questions. I finally met someone I am planning to marry and spend the rest of my life with her. Thank you Elite Singles for making it happen and change the direction of my life for better. Keep doing what you are doing, and I wish many others will be as lucky as I am!
Bottom Line: Yes, I would recommend this to a friend
Posted on Mar 2, 2018
Different planets
I don't know what most of these people are talking about. I do not view this site as a scam. If someone meets people who lie, that is not the fault of the website.
The mobile app sucks really bad, so you really should only use the web app in a browser. It's true that you are not going to get a lot of matches in your city, unless you are in a big city. I'm ok with that. In my view, it is unlikely that the love of my life will be in the exact same city as me. Different strokes for different folks. If you only want local matches, then use another app.
I have met people from this site who I have been very impressed by. There are very few fake accounts. Most are real people trying to find a real relationship with someone who has ambition and a career. I'm not the most handsome man in the world, but a well-written profile will go FAR on this site. Check into the app once or twice a day and you will get a steady, but not overwhelming, stream of matches.
Every site has a different mechanic. The mechanic of this site suits me just fine. Good luck in finding your love - whichever site you use.
Bottom Line: Yes, I would recommend this to a friend
Posted on Oct 17, 2018
Found my soulmate here...
Like other dating sites, you will have to go through many (or some) crazy people until you find somebody (if ever).
I was lucky and I am happy.
Unfortunately, these profile evaluations don't help much. You have to contact and see how it goes.
Bottom Line: Yes, I would recommend this to a friend
Posted on Nov 30, 2018
We found each other
I figured paying for a dating app would give me better options to choose from. I was NOT at all interested in someone with so much baggage that I would be held responsible for it, plus I was NOT interested in any one nighters! I chose distance for good reason...I wanted to really get to know someone.
There were plenty of strange characters that could easily be deleted, and you had to be very safe, very selective, very good at reading through profiles.
You can find "your" person, just be patient, take plenty of time to talk about anything, then when you speak personally, keep talking, keep asking, you'll know if it clicks. When you meet, you'll know if the chemistry is there.
Bottom Line: Yes, I would recommend this to a friend
Posted on Aug 19, 2016
Ugh!
I am glad to have read your article. I signed up for a basic membership and am really disappointed. This is all new to me so I will start by saying that it was overwhelming to fill in the forms on Elite Singles. Then when a match was made I was extremely disappointed to find that I couldn't even read the message from the guy who sent it unless I paid for a membership. Ridiculous! How do I even know the match was legit? Anyways, I will take the advice of this article and try a more mainstream approach, or just wait and see if Mr. Right shows up at my local grocery store.
Bottom Line: No, I would not recommend this to a friend
Posted on Jan 26, 2018
Their site gets hacked like a sieve
Although some aspects of the site are ok, my profile was hacked and I was emailed by some scammer. Women also told me that their contact info was hacked by scammers. Maybe credit card info too. I told them and they didn't respond. It is a German company. They email but can't be called. I'd discourage you from using them.
Bottom Line: No, I would not recommend this to a friend
Posted on Feb 3, 2019
Disappointed
I had been with this dating site for about a month and I think that it is enough time to get an impression about its quality. The first shock that I experienced was when I started to get matched with people who have only high school or "attended college." What makes someone elite? I specified that I was looking for someone who is a done with graduate studies.
Second, it keeps resetting the matches' location to distances that I am not willing to travel. I commute already enough to have dating become another "must-do thing."
Thirdly, it keeps changing the height of candidate males to people who are shorter than me!
Lastly, the age range - it does not let me set matches to specific age range but sends people who are out of my range of acceptable age difference!
Overall, I am not giving it a one-star rating because it does have a personality profile. So, if you are someone who knows what you want (not even race preferences are respected in this site), stay away from it.
Bottom Line: No, I would not recommend this to a friend
Posted on Feb 15, 2019
Disappointing
I signed up for three months and here are my experiences.
1. They advertise as a site for highly educated people. Most "matches" suggested for me had high school or community college educations. Some had grade school. I'd say less than 25% had bachelor's degrees or higher.
2. They advertise as a site for professionals. There were a few physicians, lawyers or college professors. Most were salespeople, project supervisors, and even some truck mechanics.
3. There were few matches with people within 75 miles. They offer about 20 "wild card matches" a day. These matches were people from as far as 600 miles away.
4. Their headquarters are in Germany. If you have a concern you can call an international number during German business hours or try to complete an online form, which doesn't appear after you click the link to it. The link to the form doesn't work.
5. They alerted me very quickly of two scammers they identified. One was obvious to me, the other not.
6. One of the profile questions is whether you'd be interested in children. A large portion of men over 65 said either "yes, of course" or "maybe in the future." The site is for people over 50. Not sure where they expected the children to come from.
7. There were lots of matches whose hobbies were fishing, bowling, and motorcycle riding.
8. I had one extended "conversation" with a match. He eventually told me he had a history of relationship problems. He then told me I wasn't a very pleasant person and stopped writing.
I guess I wasn't expecting much so disappointment may be a strong word, but I'm not signing up again.
Bottom Line: No, I would not recommend this to a friend
Posted on Apr 22, 2019
Scam alert - multi sites and users
I signed up with Elite thinking it was going to be a great service exclusive to paid members for starters. Well, that was a scam to begin with, and the matches are not very good. I chose a certain ethnicity and have been matched with about every type.
MATCHED WITH MY EX-WIFE FROM A DIFFERENT SERVICE!
I'm on Elite, she signed up for Silver Singles. From what I can tell there are other sites that use the same subscribers in various sites.
Imagine if we were not divorced and both happened to sign up, and then be matched this way! Lawsuit city...
Bottom Line: No, I would not recommend this to a friend
Posted on Jul 29, 2019
Not for me
There is nothing "elite" about Elite Singles. Most of these people have no higher degree. An associates degree is not "highly educated." The caliber of the men in my age range is questionable...they are largely blue-collar. I was expecting educated, polished people like myself with master's degrees and doctorate degrees. The ad on TV is false advertising. I have nothing in common with these men.
Bottom Line: No, I would not recommend this to a friend
Our Promise to You
In order to safeguard you and ensure helpfulness and relevance, our compliance team manually assess every customer review before it goes live.
We have a zero-tolerance policy for fake reviews, and companies cannot control or alter any reviews at any time.