4Patriots Reviews
Claimed This company has claimed this profile, is getting alerted on any new customer reviews entering this page, and may engage in dialogue with its customers to address their matters.

Companies cannot pay money or provide goods in order to remove or alter customer reviews.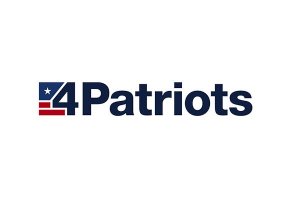 Food 4 Patriots sells pre-packaged survival kits containing high quality dehydrated food that is claimed to remain fresh in "waterproof storage totes" for as long as 25 years.
---
Scam

By Tracy J.

,

Georgia

,

Dec 3, 2020
Verified Reviewer

Length of Use: 6–12 months

Overall Experience:

Very bad and long drawn out experience. Bought $1k worth of food and some were leaking out of packages so we sent back at our expense. We even sent back free gifts and they still did not refund the full amount like stated on the website. But at your own risk! Common food you can purchase at any store is in their kits and doubled more than any of the other products. TOTAL SCAM. Do yourself a favor and spend your money with another company!

Pros and Cons:

No "pros" were specified in this review
Very high pressure sales pitch
Virtually impossible to get customer service
Do not honor their pledge of full refunds even if you return free gifts

Bottom Line: No, I would not recommend this to a friend

---

Updated review

Generally okay product, but 4Patriots seem to be struggling with execution

By Dan P.

,

Seattle, WA

,

Nov 21, 2020
Verified Reviewer

Length of Use: Less than 3 months

Overall Experience:

Adjusting for update. As promised in their response, they followed through with delivering the missing package. They really need to figure out how to triage contacts, and better yet how to prevent the failures that are occurring. Slow response can be worked through, but weeks before an acknowledgment is not good. I would recommend them once I know they had gotten things under control.

Bottom Line: No, I would not recommend this to a friend

Previous review
Oct 31, 2020

Generally okay product, but practices a little shady

I got the 4 pack of Patriot Power Cells, which are okay, but nothing particularly special or cheap. It came with a $25 coupon for another purchase and wanted to try the Fruit, Veggie, Snack Kit, so I went ahead and ordered. I needed to spend $100 to use the coupon, so added a 72 hour kit, which happened to be on special, buy one, get one.

And so the shadiness begins. The shipping should have been included, but the second "free" 72 hour kit required me to pay full shipping. Okay, fine, comes out buy one, get one half off. Go ahead and order.

So, the order arrives. Just the Fruit, Veggie, and Snack Kit and one 72 hour kit. And the packing slip verified it. I emailed them to ask when the second one was due, got a confirmation they would be responding in 24-48 hours. Nothing. A week later, I send another message that was again confirmed. Nothing.

I'd be a lot more negative had the loss been bigger, but I think I'll be trying some other company for this kind of product next time.

Nov 4, 2020

Hi Dan,

We are experiencing higher than normal call volume with long hold times. We are trying to handle every call and email that comes into us in a timely manner, and we are sorry that we have not met your expectations.

I apologize that you did not receive your complete order. Please send an email with your order information to reviews@4patriots.com with ATTN: Kerri in the subject line and I'll be happy to take care of this for you.

I look forward to assisting you.

Best,

Kerri

(

read more

read less

...)

---

Advertisement

---

Buy 3 get 1 free

Ohio

,

Nov 20, 2020
Verified Reviewer

Overall Experience:

So, I ordered a 4-week kit with the 2 free 72-hour kits. Then the upsell started. One offer was hey, order 3 kits get one free, good deal, I'll go for that. Catch one - you have to order a kit to get to this offer. Hey, ok, since this is after I ordered a kit then this is an upgrade, or so it sounds - wrong! It is not an upgrade, it's another order, so you now have 2 orders and instead of $600 you have now spent $800+ with them, and when you question if you will get 3 kits or 4 kits or a combined order of 5 kits, you get a "chat ended" message. Beware, this company is all about the bucks, and I don't mean Ohio State.

Pros and Cons:

No "pros" were specified in this review
Website hard to navigate, slick scam offers on the upsell

Bottom Line: No, I would not recommend this to a friend

Nov 20, 2020

Hi Charles,

I am so sorry for the confusion and frustration you have experienced. On the upgrade page, it is stated several times that this would be adding 3 kits plus a free kit to your existing order. I have provided a link to that page below should you want to read over it again.

https://products.4patriots.com/food/4week/4week-kits

You will receive a total of five 4 Week Kits and 2 Free 72 Hour Kits.

I will pass your feedback along to our management team as this is very helpful for us to locate areas of improvement.

If you need any assistance, do not hesitate to send an email to reviews@4patriots.com with ATTN: Kerri in the subject line.

Best,

Kerri

---

No response for delivery issue, order #4899074

By Denise J.

,

Buford, GA

,

Nov 17, 2020
Verified Reviewer

Length of Use: Less than 3 months

Overall Experience:

I received my order on October 16, 2020. It was delivered but a package was broken and there was powder on everything. I sent an email the same day, no response. When I call the number listed I held literally for 30 minutes before I gave up. To this day I still have no response and tried again today to call and held for 45 minutes before giving up as I could not stand the music and BS updates of "this call may be recorded for quality assurance and if you'd like a call back press the # button". NEVER AGAIN.

Pros and Cons:

No "pros" were specified in this review
No response

Bottom Line: No, I would not recommend this to a friend

Nov 17, 2020

Hi Denise,

We are experiencing higher than normal call volume with long hold times. We are trying to handle every call and email that comes into us in a timely manner, and we are sorry that we have not met your expectations.

I am very sorry to hear that your order arrived damaged. I will be happy to replace any damaged items in your kit. Please send an email to reviews@4patriots.com with ATTN: Kerri in the subject line and let me know which pouches were damaged. We'll get replacements out to you right away.

I look forward to assisting you.

Best,

Kerri

---

Updated review

Update

By Karen C.

,

Micanopy, FL

,

Oct 20, 2020
Verified Reviewer

Overall Experience:

Still have not gotten any tracking information. The link they sent didn't work. I will not accept the package if it ever gets here. I do not like the way I was treated by this company!

Bottom Line: No, I would not recommend this to a friend

Oct 22, 2020

Hi Karen,

I am sorry if the tracking information was missed when our Facebook team sent it to you on October 12th. Our Facebook team also refunded your order in full and advised you to keep the order, free of charge, due to your negative experience.

I have followed the tracking link that was sent to you and I see that your order was delivered to you on Monday, October 19th. I have provided that link below.

https://www.fedex.com/apps/fedextrack/?action=track&tracknumbers=9261290989870022649465&locale=en_US&cntry_code=us

You could have reached back out to us and let us know that the link wasn't working and we would have worked to find a solution for you. Should you want to return that free order, you can mail that back to the address below.

Patriot Power Generator

Attention: Returns Department

735 S Auto Mall Dr.

American Fork, UT 84003

Best,

Kerri

Previous review
Oct 13, 2020

Angry!

I ordered the solar energy battery chargers last Saturday, the 3rd of October, and they have not sent me any tracking information. This smells like a scam and I would not recommend the ridiculous company to anyone! It's frustrating that when you call they put you on hold and never answer the phone. They only send you auto emails and it's supposed to be an American company. Please do not bother with is company!

Oct 13, 2020

Hi Karen,

Our records indicate that your complaint was previously resolved by our Facebook team on 10/12/2020. For future matters, please contact us directly for a resolution at 800*304*4202 and select the option to leave a message if there are longer than normal wait times or email us at help@4patriots.com.

Best,

Kerri

(

read more

read less

...)

---

"Customer No Service"

By Carey L.

,

Fernandina Beach, FL

,

Oct 15, 2020
Verified Reviewer

Length of Use: Less than 3 months

Overall Experience:

Ordered one 4-pack of solar chargers. 4Patriots took my money immediately...not a word, except automated email responses from my email inquiries since.

Three phone calls to "Customer No Service", all 3 calls never got anyone, on hold each time for over 30 minutes.

A scam and a joke.

Filed a BBB complaint.

Pros and Cons:

No "pros" were specified in this review
Scam
No response
Ripoff

Bottom Line: No, I would not recommend this to a friend

Oct 16, 2020

Hi Carey,

Thank you for submitting feedback regarding your recent orders with us. We are experiencing higher than normal call volume with long hold times. We are trying to handle every call and email that comes into us in a timely manner, and we are sorry that we have not met your expectations.

Our records indicate that your order has shipped and is scheduled for delivery on 10/19/2020. You will find the link to your tracking information below.

https://www.fedex.com/apps/fedextrack/?action=track&tracknumbers=9261290989870022716754&locale=en_US&cntry_code=us

You should have received an email with your tracking information as soon as your order shipped. I am sorry if you did not receive that email. At times, those will go to your spam or junk folder.

Please let me know if I can assist you further.

Best,

Kerri

---

Not so sure I should have purchased this

By Karen B.

,

California

,

Oct 8, 2020
Verified Reviewer

Overall Experience:

I think I made a mistake in ordering the product, I ordered it today, 10//6/2020, online. I got a flier from AMAC and it looked like a good idea. It had a lot of BS to get you to order more and more. It was a lot of money for a retired person. I only ordered the 184 serving 4 months. Then I get a long email thanking me, for my purchase, it was more BS. So I guess I will see when it arrives, it better be worth it and not a bunch of rice and beans, and oatmeal. This is smelling like a scam.

Pros and Cons:

No "pros" were specified in this review
Getting order?

Bottom Line: No, I would not recommend this to a friend

Oct 9, 2020

Hi Karen,

I'm sorry you feel this is a scam. I see that your order has been assigned tracking and will show movement within 24-48 hours. You can use the link below to follow your shipment.

https://www.ups.com/track?loc=null&tracknum=1Z8A98750392704542&requester=WT/trackdetails

Since there was no obligation to purchase, the order can be refused at delivery and a refund will be issued once it is received back to our warehouse. If you accept the delivery and are not satisfied, you can return to the address below.

Food4Patriots

Attn: Returns Department

2449 S 6755 W Suite E

West Valley City UT 84128

Please let me know if I can assist you further.

Best,

Kerri

---

Advertisement

---

Help!

By Shelly S.

,

Winchester, CA

,

Oct 8, 2020
Verified Reviewer

Length of Use: Less than 3 months

Overall Experience:

I have tried to call and email on several occasions. I was over-charged for one of the THREE orders. Why will nobody return any messages? I love that you're an American company and that is why I ordered from you.

Please contact me.

Bottom Line: No, I would not recommend this to a friend

Oct 9, 2020

Hi Shelly,

I am so sorry that you've had issues contacting us. I see that you were able to speak with one of our phone agents on October 8th, 2020 and were sent a return label for one of your 4 Week Kits. I also see that he refunded you for the BOGO 72 Hour Kits.

If you need further assistance, please let me know.

Best,

Kerri

---

Expensive for an overdose of rice and oatmeal

Length of Use: Less than 3 months

Overall Experience:

Part of my order was the 4-Week Survival Kit, which, on the website, tells you how many portions you get, but not exactly what you will be getting. That should have been a warning to me. When it arrived, 2 packages of Sweetberry Creamy Wheat had holes in them, and the wheat was all over the container AND the other packaging. It was a mess to clean up. I called, and have been told they are being replaced. When I mentioned it to the customer service rep that there was an overdose of rice and oatmeal in the kit, she said they use what they have available to give the customer the correct number of portions. If I had known it was going to be that much rice, oatmeal, wheat cereal, and pancakes (breakfast, anyone?), I would not have considered the "Kit" worth the price. Return shipping is expensive, otherwise, 4Patriots would be receiving a return immediately. Just beware of ordering if you don't know exactly what will be in your order. The order # on the e-mails was 109651, but the Sales Order and Reference # were: Combine 112935.

Pros and Cons:

American company
Lack of information on what is actually in the kit

Bottom Line: No, I would not recommend this to a friend

Sep 29, 2020

Hi M Elizabeth,

Thank you for submitting your feedback on your recent order. I am sorry that it did not meet your expectations but I would be happy to help. I see that you spoke with our phone team on September 25th, 2020 and replacements are being sent to you for the damaged pouches of Sweetberry Cream of Wheat but I would like to personally review your order. Could you please send an email to reviews@4patriots.com listing the contents of your kit so that I may further assist you?

Best,

Kerri

---

Updated review

Update

By Gary N.

,

Houston, TX

,

Sep 28, 2020
Verified Reviewer

Length of Use: Less than 3 months

Overall Experience:

Happy to acknowledge that their Customer Service DID follow through and ship missing items. (Received today.) So, I will accept that they are swamped and mean well - just simply overwhelmed with demand. Thank you.

Bottom Line: Yes, I would recommend this to a friend

Sep 29, 2020

Gary,

We appreciate your updated review and look forward to serving you again soon!

Best,

Sarah

Previous review
Sep 25, 2020

Shipment shortage - no follow up from customer service

I was initially excited to find this company, but the experience quickly soured when my shipment arrived. I was missing a significant portion of the package, 16 meals of main course (Dinner Bell Broccoli Bake) and 8 meals of old-fashioned pudding (24 servings total). No response from customer service. After a week I finally contacted an online person, received a promise to mail missing items. 18 days after order - still waiting. Not sure I'll ever see anything. This becomes very expensive if you factor in paying for items not delivered.

(

read more

read less

...)

---

Good but wow, the intense upselling at checkout!

By BBB M.

,

Utah

,

Aug 12, 2020
Verified Reviewer

Overall Experience:

Don't be put off by the super slick upselling when you go to check out. The product is good and if you are careful to avoid adding extra items to your cart, you can research the additional items later. 100% of the time, I have found I can buy those upsell items (if I need them) elsewhere for cheaper with faster shipping.

Pros and Cons:

Website easy to navigate
Depth of research
Loyalty to previous customers
Upselling is ridiculous
Conflicting information on availability of product
Lack of transparency

Bottom Line: Yes, I would recommend this to a friend

Aug 21, 2020

Hi!

Thank you for providing feedback regarding your recent purchase. I am sorry to hear your online shopping experience was less than stellar. Our new website allows for an improved experience shown here:

https://4patriots.com/collections/all

Our promotional offers provide more product information during the purchase process with the option to bypass the additional offers and information by selecting the "No, thanks" button shown on the bottom of each page.

We depend on feedback like yours to make our services and products the best they can be. If you ever have any other feedback, concerns, suggestions, or compliments, please do not hesitate to write in!

Best,

Sarah

---

Updated review

Just glad this experience is over...

By Michelle F.

,

Riverview, FL

,

Aug 5, 2020
Verified Reviewer

Overall Experience:

UPDATED: Company finally, a month later after the BBB's intercession, agreed to refund my order as well as pay the postage to ship items back...hence, honoring their 100% money-back guarantee.

Regarding my original review: As you can see it has been removed by me as unfortunately included in the company's response dated today, 08/04/2020, to my BBB claim I initially filed on 07/14/2020, they have "kindly" requested for me to remove my negative review stating it contained untrue information about their business practices and I quote:

"If this is not removed, we will need to take action as we will not allow anyone to spread inaccurate information about our company across the internet."

So, while my review according to my experience was not inaccurate, and as I do have pictures to prove my concerns/claims, which are also documented and on file with (including pictures) with the BBB, I have redacted my original experience per their "friendly" request, and of course to avoid them "needing to take action" as honestly, who has time or money for that? I don't, or clearly I wouldn't, have fought a month to get back a few hundred dollars?

Bottom line: I just wanted my money back and their food picked up! I absolutely never wanted to go through hours of emailing and responding to claims, rebuttals, etc. just to get what their guarantee promised...100% money back (requiring customers to pay to ship large totes back due to defective/inaccurate product would in no way be 100% money back IMHO!). That said, I am just glad this experience is over and can only say without hesitation that I definitely will never do business with this company again.

Pros and Cons:

No "pros" were specified in this review
Poor customer service
Not clearly listing packaging dates on pouches
Packages not vacuum sealed and puffy with air
Took filing a complaint with BBB to receive refund
Missing items, meals, and poor substitutions due to shortages

Bottom Line: No, I would not recommend this to a friend

Aug 12, 2020

Hi Michelle,

For transparency purposes, it is only fair to provide all of the facts that led us to this point.

On 7/3/20, you completed your purchase with us online. One of your orders did contain a promotional item (Sun Kettle) that was on backorder and set to ship on or around 7/22/2020. I am sorry if you did not receive the email we sent regarding the delay or the clause at the bottom of your order confirmation stating this information.

You initially contacted us after hours on 7/14/20 regarding the contents received, threatening to post negative information on several listed social media channels, seek legal resolution, dispute the charge with your bank, etc. if we did not respond to you within 24-hours. We responded to you with substitution details and offering to replace damaged meals, but you were not satisfied with our response and elected to file a claim with the BBB after-hours.

On your 7/14/2020 complaint filed with the BBB, you requested for:

Replacements for damaged meals.

To provide a refund in full and pay for the return (if we would not replace with fresh items).

On 7/17/20, our Customer Service Director responded to the notice we received from the BBB.

1. You stated you did not receive what was advertised and were missing items.

On the product page before purchasing (on our website) and on the order confirmation email we sent to you, the following information is listed:

Our #1 priority is shipping your survival food to you as quickly as possible so that it's there for you when you need it. Right now, the need for Survival Food is more urgent than ever, so we may substitute recipes of similar quality and caloric value to expedite your kit.

You did not respond to our request for clarification on which items you did not receive or missing servings less than 184. We offered to replace any servings not received and the damaged meal(s). We requested pictures of the damaged items for our quality assurance department for every damaged complaint we receive - yours included. We also provided you with return information on our initial 7/14/20 response since you indicated that your purchase was a financial hardship. Our return information is transparent and listed on our website here, https://4patriots.com/pages/refund-policy, which states, "products should be shipped at your expense."

2. You claimed that we advertised our foods as GMO-FREE.

We do not advertise our kits as GMO-Free, nor do we claim our foods contain organic ingredients. We requested where this information was showing so we could further investigate. You did not provide any further information. We do not add MSG to any of our products. However, MSG occurs naturally in ingredients such as hydrolyzed vegetable protein, autolyzed yeast, hydrolyzed yeast, yeast extract, soy extracts, and protein isolate, as well as in tomatoes and cheeses.

3. You claimed the foods we sent you were produced in 2012 but did not provide any supporting evidence to your claim.

4Patriots did not start selling any food until 2014. Due to recent demand, our current inventory is averaging about 2-months old. On the back of each pouch, we provide the manufacture package time, date, batch, and sequence information. This information also was not provided in your claim.

4. You advised that many meals were leaking into the totes or not sealed correctly.

We requested which items were damaged along with pictures as we are required to provide to our quality assurance department for such claims. You refused to submit this information as well. Our meals are packaged fresh, and some may have more air than others, depending on the contents. Each pouch will contain an oxygen absorber to remove additional air and preserve the ingredients for 25-years*.

We attempted to resolve your complaint with the BBB promptly, but you stopped responding after indicating more than once that you were expecting to receive a full refund and to keep the kits. Unfortunately, we are not in the business to provide our products for free. We offered a fair solution by offering to pay for the return postage and applying your refund once the kits were received to our warehouse.

Due to your lack of response, we applied a full refund in good faith to your payment method on 7/29/2020. We also emailed you return labels for the kits. You neglected to respond or acknowledge this offer. To date, the kits have still not been received to our warehouse.

On 7/30/2020, after ignoring attempted resolution offers made through the BBB, you provided a negative review. We were forced to give a public legal statement advising you to retract your false claims since you would not respond to any previous communication attempts. We take our reputation very seriously and will not tolerate any lies to be made about our company. You then responded to the BBB advising you were satisfied with the resolution, and you would remove your negative review. You then proceeded to close your claim with them and update your Highya review with more negativity.

We have decided to end our relationship with you indefinitely.

* Your survival food is designed to last 25 years on the shelf. Storage conditions impact the shelf life of your food. For best results, always protect your food from heat, air, and moisture. Avoid prolonged exposure to temps above 75 degrees F. Keep food sealed until ready to eat. Shelf life will vary based on storage conditions.

Previous review
Jul 30, 2020

SCAM! 8-year-old food, spoiled/leaking. BUYER BEWARE!

Contacted CS the same day received (ordered two 4-week supply, 4th of July special) because upon inspection, the "free" bonus gifts were missing (listed as shipped on the invoice...NOT!). The tubs were incomplete (not the amount or types advertised), ******* (part of the reviews were redacted). NO WAY this will feed one person for 4 weeks. It's MOSTLY RICE, oatmeal, and pancakes! SPOILED foods. Majority of packages not sealed/airtight with powder and food inside both tubs.

CS was useless, didn't honor 100% guarantee...as they said I needed to PAY TO SHIP their defective products back to them! I have notified the BBB and now almost a month out, I've not received a refund, return shipping ticket, replacements for damaged items (MOST OF THEM), or the VARIOUS missing items. NOTHING! BUYER BEWARE! I wish I had just ordered from INFO WARS...never had these issues from their products or customer service. I just got sucked in watching a YouTube ad.

Aug 5, 2020

Dear Michelle,

I am checking back with you as the shipping labels we sent to you have not been printed or used as of today. We see you have left negative reviews with information that is untrue (our food was manufactured in 2012). Please print the shipping labels, return the unwanted food back to us, and we will issue a prompt refund.

We are also kindly asking that you remove your negative review from the site "Highya" as it contains untrue information about our business practices. If this is not removed, we will need to take action as we will not allow anyone to spread inaccurate information about our company across the internet.

Please respond so we can move this closer to a happy resolution for all.

Thank you,

Amanda Carden

Director of Customer Service

4Patriots

amanda.carden@4patriots.com

(

read more

read less

...)

---

Advertisement

---

Never got product

By David B.

,

Sweetwater, TN

,

Jul 13, 2020
Verified Reviewer

Overall Experience:

They sent me an email stating I received the order but I haven't received half my order. The small one of course, but the big one for six hundred something dollars I guess vanished in thin air. I tried to call customer service, waited on hold for an hour twice, never reached anyone. Then they sent me an email saying I got my package. Wow.

Bottom Line: No, I would not recommend this to a friend

Jul 14, 2020

Hi David,

Thank you for providing feedback. The 6-piece shipment was delivered via FedEx on 7/6/2020 and notes the boxes were given to you at delivery as shown here:

https://www.fedex.com/apps/fedextrack/?action=track&action=track&tracknumbers=394338116749

We responded to an email you sent us on 7/10/20 but have not heard back from you. Please contact customer service at 800-304-4202 option 2.

Best,

Sarah

---

Still waiting for replacement

By David S.

,

Saint Clair Shores, MI

,

Jul 12, 2020
Verified Reviewer

Length of Use: Less than 3 months

Overall Experience:

Not very happy. Customer service is impossible to get in touch with. Even after waiting on hold for 90+ minutes. Numerous times. The only time I did get to speak to someone was when prompted for sales and was able to get help from someone that could help with customer service. Otherwise, a sales agent is no help except to take your money. My first order was two 4-week boxes. I received one. I also was supposed to get two 72-hour meal packages. I was told I would get a replacement 4-week food box...no replacement has been received. No email to confirm either. I had also ordered two more 4-week boxes for a 4th of July sale. Also, no email confirmations until I actually got a person on the phone. But no shipping confirmation emails. Also no links for the online free books I was supposed to get. $200+ in free stuff...I got a solar kettle. Was supposed to come with cocoa and coffee. I did receive the two boxes I ordered for the holiday sale but still no replacement box from my first original two box order. I had a half dozen people wanting to order food. Not so much after what I am going thru. Tried email. They even have a "call you back" now when you call customer service...after you wait 20 minutes. I'd just like my 4-week supply of food. The cocoa and coffee and 72-hour food packs would be nice too. I guess I'm gonna have to look elsewhere for food. I am a patriot. Truly thought I was doing business with a patriot. Yes...I understand all the chaos that is going on.

Pros and Cons:

The little bit of customer service that I did get
Food seems packaged good
No customer service when you call, no real email replies, generic emails
FedEx shipping
Didn't receive items as promised

Bottom Line: No, I would not recommend this to a friend

Jul 14, 2020

Hi David,

Thank you for submitting feedback regarding your recent orders with us. We are experiencing higher than normal call volume with long hold times. We are trying to handle every call and email that comes into us in a timely manner, and we are sorry that we have not met your expectations.

I apologize for the replacement request that we messed up when you contacted us on 7/1/20 for the 4-week kit and 72-hour kits. That issue was noted and clarified with you when we spoke to you on 7/9. Our system does not have the ability to send tracking for reshipments, but we hope to have it available in the future. The order was reshipped and can be tracked here:

https://www.fedex.com/apps/fedextrack/?tracknumbers=394744981465&cntry_code=us

The 4th of July promotions reflect they were delivered on 7/7 and 7/8 which contains all of the bonus items and 2)4-week kits. Have you had a moment to review the contents of those 3 boxes? The Sun Kettles, coffee, and cocoa will be included.

https://www.fedex.com/apps/fedextrack/?tracknumbers=394300036056&cntry_code=us

The bonus download links are listed on the order confirmation emails, but if they are not showing for you, please let me know so I may have those resent.

Best,

Sarah

---

No response

By Lynn K.

,

Oviedo, FL

,

Jul 10, 2020
Verified Reviewer

Length of Use: Less than 3 months

Overall Experience:

I have tried twice to call customer service, a separate line from ordering, and I have waited over a half-hour each time with no response. The 4-week food supply advertised a free gift if ordered before July 4th which I really was looking forward to receiving and was not included.

Pros and Cons:

Product came promptly
Horrible customer service
No truth in advertising

Bottom Line: No, I would not recommend this to a friend

Jul 13, 2020

Hi Lynn,

Thank you for submitting feedback regarding your recent order and I am sorry for our longer than normal hold times as we are experiencing a high volume of calls. I apologize for any confusion about the 4-week kit that was purchased and the promotion you saw advertised. While you did purchase a 4-week kit from our main website, it was not through the promotional offer which was accessed with a specific URL.

As a courtesy, I will send a Sun Kettle once they return to stock later this month.

Best,

Sarah

---

Charged for an order not ordered nor received

By Lawrence R B.

,

Williamsport, PA

,

Jun 30, 2020
Verified Reviewer

Length of Use: Less than 3 months

Overall Experience:

I contacted 4Patriots by email and NO RESPONSE. Sending followup today. I did not order nor sign for a monthly order. I had decided to accept the 2nd order and possibly continue. However, given their lack of response, I am demanding a refund of their fraudulent charge to my checking account. They must be hurting for cash hoping you don't notice the fraudulent charge.

Pros and Cons:

Supposedly a Patriot Organization - was recommended to me
An unauthorized $99 charge to my checking account for a 4 week supply that I did not order
Lack of response to my email complaint
No receipt of the "supposed product" order

Bottom Line: No, I would not recommend this to a friend

Jul 31, 2020

Hi Lawrence,

Thank you for providing feedback.

I am sorry for any confusion regarding your purchase. The 4-week kit was purchased on 5/11/20 using our split payment of $99 each. With the first payment due at order and the other in 30-days. Only one 4-week kit along with 2 bonus 72-hour kits are sent for this purchase.

Upon review of your order, it was signed for by BBellmore on 5/18/2020 as shown here:

https://www.fedex.com/apps/fedextrack/?tracknumbers=392764942294

You may return the order for a full refund if you prefer. Please see our return policy here:

https://4patriots.com/pages/refund-policy

Best,

Sarah

---

WASTE of hard-earned money!

By G M.

,

Kentucky

,

Jun 5, 2020
Verified Reviewer

Length of Use: Less than 3 months

Overall Experience:

My first and last time ordering.

EXTREMELY disappointed in the value of this product. I ordered the 4-week survival food kit. Upon close inspection of the meals, what I found is a deal-breaker for me and should be for you too.

Out of 4 weeks of meals, there is a total of LESS THAN 80 grams of protein TOTAL in ALL the meals. Mostly, carbs and sodium. If you want protein, plan on adding it to the meals because they don't have it. If you are diabetic or someone in your family is, this is not for you.

What a scary thing to be dependent on this kind of food even if it is temporary. I'm going back to my other supplier. This is a total ripoff and I can't believe the people who created these meals have any type of dietary expertise and obviously are not qualified to create a nutrition plan. SAD.

Pros and Cons:

Speedy shipping
Storage tub included
Product

Bottom Line: No, I would not recommend this to a friend

Jun 19, 2020

Hi Gretchen,

Thank you for submitting feedback regarding your recent 4-week Survival Food Kit purchase. I am sorry that it did not meet your expectations. The contents of the kits are shown on the product page prior to check out. The meals included are also many of the same meals that you have purchased from us since 2016. Your kit is covered by a 100% money-back promise.

Please return the complete order along with your name, order number, and address to:

Food4Patriots

Attn: Returns Department

2449 S 6755 W Suite E

West Valley City UT 84128

A refund will be applied in full to the payment method used for the order. Our system will also send a refund notification for your records to the email address we have on file.

Best,

Sarah

---

Advertisement

---

Customer scam

By Gordon B.

,

Idaho

,

May 19, 2020
Verified Reviewer

Overall Experience:

I have purchased several things from 4Patriots and at times received coupons worth $25.00 to $40.00 good towards my next purchase and each time I attempted to use these coupons, I was unable to apply them. I contacted 4Patriots about this problem directly and THEY informed me that the coupons DID NOT apply to ME. Even though the coupons were sent to my address and had my name on them, they told me they did not apply to me. I believe in supporting my brother and sister patriots, but when I am doing my part and they choose to do their supporters like this, I do not believe that 4Patriots is serious about being fair in supporting their customers who are loyal to them. I had planned on purchasing their 4-week emergency food supply but now, by their actions, I am not so sure how loyal and fair 4Patriots are to their customers. In the future, I will find another loyal patriot to support. I find this review to be fair and honest as they were to me. As my order number was not supplied because I canceled my order, I will supply the coupon code offer in my name in the review.

Bottom Line: No, I would not recommend this to a friend

Jun 19, 2020

Hi Gordon,

I am sorry that you have not been able to use your coupons. I apologize for any confusion regarding the discounts but I would be happy to explain how they work. The $25 off can be applied to any order exceeding $100 or the $40 off is for the purchase of a 4-week kit at $197 - both must be used by phone orders as they are not valid online. Unfortunately, I am only locating one order for a free 72-hour kit with paid shipping & handling on 1/21/20 which does not qualify for any discounts or additional promotions. Can you please respond with your other order numbers so I may investigate further?

We are happy to place an order for you by phone using either of the mentioned discounts at 800-304-4202.

Best,

Sarah

---

Not what I ordered.

By Brian V.

,

Florida

,

May 18, 2020
Verified Reviewer

Overall Experience:

Ordered a 4-week supply got nothing but oatmeal, mac and cheese, rice, pancakes, no Chile mac, stew, soups of any kind, no dinners. Not what was advertised. All you would have to do is respond, and maybe send me what I didn't get. But you don't respond, it's like you hide, apparently your company lacks respect, character in your customer service, don't use the word "patriot" unless you know its meaning. Thanks for reading my complaint, as a business owner for 30 years I do know something of making clients happy and it's not by ignoring.

Bottom Line: No, I would not recommend this to a friend

Jun 24, 2020

Hi Brian,

Thank you for providing feedback regarding your recent purchase. I am sorry if you did not receive my response to your concerns on May 22, 2020, when you contacted us directly. We are advising on the product page before purchasing in several areas that we are substituting items to ensure fast shipping. Still, each kit will contain at least 184-servings of equal or greater nutritional value. This information is shown here on our site:

https://4patriots.com/collections/food/products/4-week-survival-food-kit.

If you did not receive at least 184-servings, please let me know so I may have missing meals sent out to you as soon as possible. Our 100% money-back offer also covers your order for a full year. If you would prefer to receive a refund, please send the kit along with your name, address and order number to:

4Patriots

Attn: Returns Department

2449 S 6755 W Suite E

West Valley City UT 84128

A refund will be applied to your payment once the warehouse processes your return.

Best,

Sarah

---

It's only an EXPENSIVE BATTERY BOX. Beware. Do not buy.

Overall Experience:

Bought a solid generator. It would not charge with solar panels. I was unable to get any help from customer service. After over a dozen phone calls finally reached someone who said since I paid for half of it, they would cancel my remaining payments. So a $1000 for an expensive battery box or send it to them for $300 in shipping to return it. I cut my losses and took their offer. Two months later I had someone call wanting the rest of the payments. She denied anyone at the company would have me stop making payments. She said she would have the person who was in charge of helping to get the solar panels working to call me and I needed to resume my payments. Well, no one called to help me get it to work (so I did NOT SEND THEM MORE MONEY). Now they have sent it to collections. They are all about the money period. If something doesn't work, why should I have to pay to send it back? And why did they not keep their settlement agreement? Why didn't the person who specializes in getting this to work not call me? I am beyond dealing with them. If you look them up (I should have done this first) they have at least FIVE COMPANY NAMES. This company and their customer service are HORRIBLE. What I got for my money was AN EXPENSIVE BATTERY BOX and a bunch of hassle. Oh, and something sent to collections two years later. DON'T DO IT. Don't make my mistake and buy it or trust anything they say! Try to post a review and look at their threat and loophole to keep negative reviews off!

Bottom Line: No, I would not recommend this to a friend

Jun 25, 2020

Hi Patricia,

Thank you for providing feedback regarding your experience with our company. We entered into a mutual agreement with you for the Patriot Power Generator in February of 2018. Unfortunately, the agreement was not paid in full after numerous attempts to collect on the debt for over a year. Our 365-day money-back promise would have provided a free return of the generator and a refund of all payments made at that time.

We finally spoke with you on 5/9/2019, in which you refused to pay the outstanding balance or return the unit to us. We did decline to service your generator as the 1-year warranty, which starts from the date of purchase, had expired. We ended our relationship with you due to the nonpayment of your account and the failure to return the generator. Your account was turned over to a collection agency this year due to balance as our last resort to collect on the debt.

Best,

Sarah

---

4-month supply

By Charles R.

,

Georgia

,

Apr 28, 2020
Verified Reviewer

Overall Experience:

I ordered and got my order but mostly breakfast items, and I did not receive any of the free gifts either. I was supposed to get 3 free 72-hour kits, 4 library books, and a $25 gift certificate with each order that I did not receive. Very dissatisfied and disappointed.

Bottom Line: No, I would not recommend this to a friend

Jun 19, 2020

Hi Charles,

We appreciate your feedback regarding your 4-week Survival Food kit purchase. I am sorry that your original order did not meet your expectations due to the substitutions made to ensure your order was shipped in a timely manner and for the missing bonus items. I do see that Liz was able to resolve your concerns on 5/20/20 and 8)72-hour kits were sent to you. These kits reflect they were delivered on 5/26/20 as shown here: https://www.fedex.com/apps/fedextrack/?tracknumbers=393112883147.

Did you receive these kits?

Thank you for allowing us the opportunity to resolve your order concerns. We hope to serve you again!

Best,

Sarah

---

Got mostly breakfasts

By Steve Z.

,

Gastonia, NC

,

Apr 25, 2020
Verified Reviewer

Overall Experience:

I have ordered several times from this company and have received what was advertised. After the pandemic hit, they were out of stock, but I was on the notification list, and was notified that the four-week food kits were back in stock and ready to be shipped. My wife and I decided we would order a kit for our youngest son and his family and for our daughter's family. The kits were delivered promptly, and there the nightmare begins. In my shipment most of the items were substitutions. I did not get the creamy potato soup, loaded baked potato soup, chili mac, the berry cream of wheat, nor the energy drink; in short, two-thirds of what was advertised consisted of substitutions "of equal value".

When I opened the storage container, it smelled of oatmeal. I checked each package to see if a pouch had burst. Nope. Just a lot of oatmeal substitutions. The "equal value" substitutions included pancake mix, banana chips, powdered whey milk, a couple of pouches of creamy chicken soup, and a pouch of broccoli casserole. And missing were the $80.00 in free gifts. Rather expensive breakfast and snack items for $197.00. I contacted my children, and that was pretty much the same story: mostly items NOT advertised in the kits, and none of the free gifts. Oh, I was also supposed to get $25 off an order over $100.00. That didn't happen either. $591.00 down the drain. I wrote to customer service on the 21st of April 2020, and have yet to receive a reply. I am totally disappointed in a company that has received such great reviews. I will probably divide up my kit and send it to my kids.

Bottom Line: No, I would not recommend this to a friend

---

Advertisement

---

Feel safe anytime, no matter what!

By Kelly W.

,

Apr 22, 2020
Verified Reviewer

Overall Experience:

My husband and I are extremely happy with our 4Patriots food purchase! During this Pandemic, we were worried about the unknown! Not knowing if we would be able to buy food and not get sick. We were scared! Now we are at ease and know we have enough to eat and can stay home until things get better!

Bottom Line: Yes, I would recommend this to a friend

---

Good food, but heavy on oatmeal and rice

By Denise R.

,

Fishers, IN

,

Apr 17, 2020
Verified Reviewer

Overall Experience:

We have tried the items in our 72-hour kit and the food is good. The creamy vegetable dinner was my favorite. The mac and cheese mix was good without adding extra cheese! I have gone on to order the deluxe protein kit, the meat kit, and a 4-week kit. My only negative criticism is that the massive amounts of rice and oatmeal that come in the 4-week kits. I think we have about 12 bags of rice and oatmeal. For the price we paid for the kit, that is some expensive rice and oatmeal! I really would have like to have seen more of the other recipes in the 4-week kit. It is a good thing that I ordered the meat kits and the deluxe protein kit to go with all of that darn rice. I plan to get a giant thing of raisins to go with all of the oatmeal. It is survival food and in a SHTF situation, you will be happy to have rice and oatmeal to barter with.

Bottom Line: Yes, I would recommend this to a friend

Jun 19, 2020

Hi Denise,

Thank you for submitting feedback for your recent order. We have been substituting meals based on in-stock options to ensure quick shipping. This information is posted on our product page prior to checkout but the kits will still contain at least the 184-servings as promised. The 4-week kit comes standard with 4 pouches of oatmeal, 4 pouches of plain white rice, and 2 pouches of our Creamy Vegetable Rice dinner as shown here: https://4patriots.com/collections/food/products/4-week-survival-food-kit.

Additional oatmeal may be sent as other breakfast options have been out of stock at the time of your purchase. If you received more than the above amounts of rice for the kit, please respond to this request with the total items received so I can have replacements sent to you as soon as possible.

Best,

Sarah

---

Fraudulent charge

By Harvey T.

,

Hanford, CA

,

Apr 15, 2020
Verified Reviewer

Overall Experience:

In Feb I ordered from Food 4 Patriots. Once the order was placed they took the money from my account. Then it took at least another month for me to receive my order. Now in April, I get another charge of $99 from this company. I have not reordered anything from this company, so this is a fraudulent charge. I attempted to contact them by phone, but after being on hold and music playing in my ear for about 30 minutes, I gave up and then attempted to contact them by email, which they have ignored. I contacted my bank and disputed the charge and have attempted to contact this company and are apparently being ignored also.

Bottom Line: No, I would not recommend this to a friend

Jul 30, 2020

Hi Harvey,

Thank you for submitting feedback regarding your purchase.

Upon reviewing your order history, it was noted that there was some confusion regarding the payment plan that you selected on 2/27/20 which would charge your card $99 a month for 6-months. When you purchased your kits, it was during peak demand and our handling times were longer than normal. We communicated our shipping delay (as we aim to ship orders within 10 business days) with several emails to our customers. Your order was shipped late on 3/20/20 but it was received per tracking and your noted acknowledgment.

We replied to your email cancellation request on 4/21/20 and that you had filed a dispute with your bank for a product not received. We advised that we are unable to cancel a delivered order and in order for the payments to stop, you would need to return the kit or pay off the balance in full. The misunderstanding for how the payment agreement worked was resolved as we waived the last two payments of your agreement which you accepted.

Best,

Sarah

---

Thank you 4Patriots

By Renae Y.

,

Washington

,

Apr 9, 2020
Verified Reviewer

Overall Experience:

I have been purchasing products and food for years. I'm so glad I have been. I never expected a crisis in my area but here we are, COVID-19 has everyone sheltered in place or risk contracting deadly Coronavirus. Shocking, to say the least. And terrifying. Thankfully, because I've been purchasing for so long, I have enough supplies to support 8 family members for more than a year without ever going to a store. My family is home safe and protected for the duration which brings me the kind of peace of mind you can't find during this stressful virus pandemic.

Bottom Line: Yes, I would recommend this to a friend

---

Great service and products

By Becky J.

,

Safford, AZ

,

Apr 8, 2020
Verified Reviewer

Overall Experience:

Speedy service. Knowledgeable staff answers questions and you can ALWAYS speak to a person! Great intel information. Suggestions are made to better prepare a family for survival preparation.

Bottom Line: Yes, I would recommend this to a friend

---