Gundry MD Primal Plants Reviews
Claimed This company has claimed this profile, is getting alerted on any new customer reviews entering this page, and may engage in dialogue with its customers to address their matters.

Companies cannot pay money or provide goods in order to remove or alter customer reviews.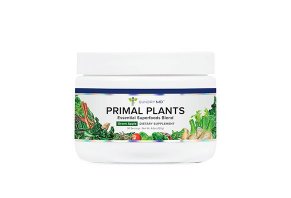 Primal Plants from Gundry MD is a superfood supplement that allegedly helps improve digestion and promote skin health and appearance. Learn what customers are saying about this product.
---
This company is actively collecting reviews from its customers. All reviews submitted are subject to moderation and approval to ensure they meet our

Review Guidelines

.

I see improvement in my energy level and ability to sleep.

Overall Experience:

I can definitely tell I have more energy. I do not have trouble going to sleep. I sleep more soundly than before starting on the Vital Reds and the Primal Plants. The taste for both products is very delicious. Because I don't want to drink a lot of water before I go to the gym, I put the Vital Reds in my no fat, non-flavored yogurt. It makes it a pretty pink and very tasty. I add my roasted steel cut oats to the mix. It is a great breakfast with a banana.

Bottom Line: Yes, I would recommend this to a friend

---

New clients for two weeks.

Overall Experience:

I was completely drained after my surgery implanted two stents and six months later I fell from the second floor and hit the sidewalk on March 26, 2016. Since that time I am on physiotherapy. I thought that I will never be able to recover energy.

Since a couple of weeks now, I took regularly Primal Plants, Prebiotics and Vital Reds. I took them for about 10 days before I begin to regain energy. My emotional side is better, and I have more energy. It is amazing. It is not necessary to have the faith because I had a little doubt, but effectively, it helps me a lot to feel better, my humor is better, and as a new grandmother, I can play with my little one. More energy means for me better humor and more activities.

I suggest strongly these good products. By the way, before going walking every morning, I take these products, and I love the taste of Vital Reds.

Bottom Line: Yes, I would recommend this to a friend

---

---

Perfect balance

St. Petersburg, FL

,

Oct 3, 2017
Verified Reviewer

Overall Experience:

Honestly, I was intrigued by the video on Facebook about the success story of the motorcycle mechanic who managed himself to clean his heart arteries from the fatal plaques. I believe in the power of plants and decided to join Dr. Gundry's patient number.

Because I am responsible not only for my own health but also my husband's, who is recovering from the hemorrhage stroke, I came to the decision to try Primal Plant and Vital Reds.

In the morning I usually make the shake for two: One large BANANA, 1 cup of organic GRAPEFRUIT juice, 1 cup of CARROT juice, 1 tablespoon of CHIA seeds and 2 scoops of VITAL REDS. It is delicious and good morning boost for the progressive day.

As desert after the dinner, I make the shake with 1 large BANANA, 1 cup of COCONUT water, 1 cup of organic APPLE juice, 1 tablespoon of CHIA seeds and 2 scoops of PRIMAL PLANTS. I noticed that natural sweetness fills the idea about craving between meals and gives more energy.

Thank you, Dr. Steven Gundry, for the scientific work at your laboratory toward the heart health in general. With this diet and plant supply, I hope to get rid of the medications that my husband is prescribed by his cardiologist and nephrologist.

Bottom Line: Yes, I would recommend this to a friend

---

Looks good

By Jerome Taub

,

New York

,

Oct 3, 2017
Verified Reviewer

Overall Experience:

I mix it with Vital Reds. It is too soon to tell long-term results. However, I returned their prebiotics two weeks ago for credit and have had no response.

Bottom Line: Yes, I would recommend this to a friend

Oct 3, 2017

Hi Jerome! I'm Aria from Gundry MD. Thank you for being such a loyal customer of Gundry MD! I am happy to hear that you are enjoying Vital Reds and Primal Plants. Regarding your return, I would personally love to make sure that you receive your full refund. Please email me at Aria@gundrymd.com and I can ensure that you receive your refund right away. I look forward to hearing from you.

---

---

Success of powdered products

By Anna Stecker

,

Stanwood, WA

,

Oct 2, 2017
Verified Reviewer

Overall Experience:

I am now 62 years old and have been very careful with my eating habits. I did Doctor Fuhrman for a few years and noticed a good change, and still do some of his ideas.

I came across Doctor Gundry and was excited to try the Vital Reds. I do believe it help boost my energy level. I bought the book, and now I am doing the Heart Defense, Prebiothrive, and Primal Plants and following a lot of the eating plan from the book. I love it all, and I add it to my smoothies from his book. So yum!

I feel so awesome and my gut is amazing! I have had five kids and now have 19 grand-kiddos and always had a little roll, but now I feel awesome. I do yoga four times a week, and it helps me stay fit.

I think it's very important to each individual to do what's best for them. I am so happy and love eating right. Highly recommend these powders. I love them. I love all the YouTube shows on how to cook and what can help me. I feel safe using the products cause you never know what to believe anymore.

Thanks Doctor Gundry.

Bottom Line: Yes, I would recommend this to a friend

---

Finally a product that lives up to the hype.

Overall Experience:

I'm 60 years old I have COPD and sleep apnea and have been obese for 15 years. I've tried everything, literally! I've spent a small fortune on many advertised remedies including but not limited to Dr. Oz promoted products, but nothing has given me the energy and sublime feeling that Primal Plants combined with Dr. Gundry's Vital Reds have given me. I'm now doing 50 minutes on my indoor bike, walk my dog longer, and am lifting weights.

I've turned my wife and son onto it as well, who love their results. Thank you, Dr. Gundry, for caring by sharing. You are literally saving lives.

Bottom Line: Yes, I would recommend this to a friend

---

Overall Experience:

I took a risk by for the first time buying a medical product, Primal Plants, based on watching an online video.

However, my experience after using this product for about one month is that it has had a significantly positive impact on my GI issues. I have not observed any effect on my skin problems, but I am open to the possibility that this may change after I use Primal Plants for a longer period.

I am hopeful that Primal Plants will continue to improve my general sense of well-being.

Bottom Line: Yes, I would recommend this to a friend

---

My body can tell the difference.

Overall Experience:

I can feel the difference. Taste does not bother me. But I add one tablespoon of Apple Cider Vinegar to my 8 oz glass of water and Primal Plants for my usual afternoon dose. Taste is better for me, maybe because I am familiar with the taste. That's just me. You could add Vital Reds to Primal Plants for better taste, just a suggestion.

Bottom Line: Yes, I would recommend this to a friend

---

Overall Experience:

I just wanted to say that this is a great addition to Vital Reds and Prebiothrive. All are great additions to a healthy diet. I have lost 10 lbs and inches since I began using them. I have lots of energy and feel wonderful. My husband has decided to try the products for 30 days. He is on day four and no comments yet. Hoping for great results for him.

Bottom Line: Yes, I would recommend this to a friend

---

Happily surprised!

Tulsa, OK

,

Sep 28, 2017
Verified Reviewer

Overall Experience:

In fact, I mistakenly ordered Primal Plants, thinking that I was just ordering an extra order of Vital Reds. When both showed up, I just said "Oh, well," and starting using both, one in the morning (with "Bulletproof coffee"), and one in the afternoon. The end result was big energy and no hunger until around 4 pm when I eat a high-fat, low-carb meal. So far, I dropped 7 pounds, too! Thank you, Dr. Gundry!

Bottom Line: Yes, I would recommend this to a friend

---

My thoughts about Primal Plants

McDonough, GA

,

Sep 28, 2017
Verified Reviewer

Overall Experience:

I have only been taking the product for two or three weeks. It has a pleasant flavor and appears to be increasing my level of energy. It is very soluble and easy to mix with a mixer or shaker.

Bottom Line: Yes, I would recommend this to a friend

---