It's Just Lunch
This company has claimed this profile, is getting alerted on any new customer reviews entering this page, and may engage in dialogue with its customers to address their matters.

Companies cannot pay money or provide goods in order to remove or alter customer reviews.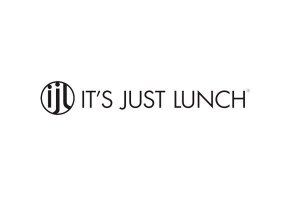 Summary
It's Just Lunch is a personalized matchmaking service designed to help business professionals go on dates with others. However, customer reviews indicate many members think the service overcharges for the quality of their matches.
Pros
Great way to meet local people without online dating
Many people found love
You can pause your membership if you click with someone
Cons
No refunds
Many people shared their matches were nothing like their specifications
A small pool of potential dates unless you are willing to go to a major city
It's Just Lunch Review: Is It Worth It?
For busy professionals struggling to squeeze dating into their already packed agendas, It's Just Lunch claims to offer a personalized matchmaking service that works behind the scenes to set them up on personal, private, and convenient dates.
Founded in 1991, the company now has over 150 locations around the world where professional matchmakers seek out suitable dates for their clients.
It's Just Lunch members are interviewed about their lifestyle, relationship goals, and dating preferences by the matchmakers.
These matchmakers then seek out appropriate matches from their pool of members, coordinate the first date, and debrief with them afterward to learn what worked and what needs to change for the future.
Instead of seeing each person as a profile on a website, IJL matchmakers conduct confidential phone interviews to answer any questions about the service as well as discover the personal attributes, previous dating experiences, and life goals of their potential clients.
In this analysis, we take a detailed look at what It's Just Lunch offers, to help you decide if this service is right for you.
Benefits
As an industry, professional matchmaking services seek to guide the process of finding love for people who are too busy or too disillusioned to set up dates for themselves.
It's Just Lunch lets you outsource the partner search process, similar to how you might trust your investment decisions to a financial planner.
In this way, the company claims to streamline the modern dating process, so you don't spend hours endlessly scrolling through online profiles.
Once you sign up, you're guaranteed to go on dates with hand-selected partners. The company handles every detail of these dates, from the destination to the dinner reservations.
It's Just Lunch has a customer support team that is available by phone to offer coaching, dating advice, and general service information for their clients.
But this begs a bigger question—is signing up for a matchmaking service a good idea in the first place?
Amber Artis has worked as a professional matchmaker since 1998, and she is the founder and CEO of the boutique matchmaking firm Select Date Society. In her view, working with a matchmaker offers advantages for falling in love you won't get otherwise.
"Working with a matchmaker is a better strategy for meeting the right partner than using online dating for a number of reasons," she told us.
"A matchmaker makes it her full-time job to find her clients the one! In my 22 years as a matchmaker, clients often share with me that they make great decisions in every area of their life except when it comes to love.
"A matchmaker is an expert when it comes to dating and can introduce you to the right potentials without wasting your time."
In other words, working with a matchmaker can be a great way to get some expert insight into your dating life, especially if you don't have the time or inclination to sort through potential options yourself.
How It's Just Lunch Works
If you're intrigued by IJL, the first step is letting the company schedule a free phone-based private interview. This gives them a chance to answer your questions, gather your personal information, and clarify what you are looking for in a match.
The purpose of this interview is for the matchmakers to learn what did and didn't work in your past relationships, as well as learn about your hobbies, passions, and long-term relationship goals.
Once you complete the interview, you have the option to sign up for your preferred level of membership. After you commit, It's Just Lunch matchmakers will comb their collection of clients to search for potential matches.
When IJL finds a good fit, a matchmaker will call both parties separately and gauge their interest in each other.
You will only receive each other's first names, and email addresses; phone numbers, and additional personal information is never disclosed before a first date.
Assuming both parties are interested, a low-pressure date is scheduled for meeting face to face. If sparks fly and you choose to continue seeing each other, you can suspend your It's Just Lunch membership to see where things lead.
No matter the result of the date, the matchmaking team will debrief with you to get your opinion and start seeking out a different match if necessary.
IJL states that honest feedback is an essential part of the matchmaking process, as it provides the information the matchmakers need to fine-tune future matches and improve your dating experience.
While the company can't guarantee that you'll find your soulmate, they do promise that you will go on dates that can open you up to new possibilities for your personal life and renew your enthusiasm for falling in love.
It's Just Lunch doesn't perform background checks because it believes that they would provide clients with a false sense of security.
Instead, the company strives to empower clients to use good judgment and take responsibility for their own safety.
Pricing
Signing up for It's Just Lunch guarantees you'll go on dates with a variety of matches, personalized attention from your matchmaking team, and further aid and guidance along the way.
The cost of an IJL membership will vary, depending primarily on your location and the number of dates you want to go on. If you're willing to travel, you can sign up for multi-city packages for a larger pool of prospects.
From our assessment, you can expect to pay around $2,000–$5,000 for a basic membership. You'll get further information about your personal costs during the interview process.
Analysis of Customer Reviews
Below are our key takeaways from IJL customer reviews on our website as well as other platforms:
Common Compliments:
Some users had great experiences with quality matches and professional matchmakers
Valuable service for making connections if you don't want to date online
Many members connect with their matchmakers and felt they received great personalized service
Common Complaints:
Members pay lots of money for the service, often without ever going on dates
Many are matched with people who don't fit their criteria
Many had dates suspiciously cancel at the last minute
Difficult to get refunds
Low-quality date options
Members were often shuffled between different matchmakers
Expensive, tedious signup process
Alternatives to It's Just Lunch
| | It's Just Lunch | Elite Matchmaking |
| --- | --- | --- |
| Premise | Work with a matchmaking service to go on dates with quality singles. You're guaranteed to go on dates. | Work with professional matchmakers to be matched with singles in your area for dates. You can pre-approve every match and will receive feedback after every date to improve continuously. |
| Estimated Cost | $2,00–$5,000 (price will depend on your location and term length) | $3,000+ (depending on service length) |
| Locations | Cities across Europe, North America, and Oceana, including 40+ US states | Locations across California, Florida, Texas, Washington D.C., Boston, and New York. |
| Money-Back Guarantee | No | No |
These two matchmaking services promise similar things. Both claim to let you outsource your love life to experts so that all you need to do is show up on dates.
They also each promise to improve in value over time, as your matchmaker will use your feedback from every date to guide the search for the next one.
However, each of these services suffers from the same downsides. First, you'll need to put a lot of money down to start going on dates, with a minimal guarantee that you'll like who you meet in the process.
Likewise, the pool of potential dates might be limited, depending on where you live. Unless you live in a big city or are willing to travel to one, there's a decent chance that either matchmaking site is working with just a few hundred potential suitors.
If a large applicant pool is a significant concern for you, we suggest going the direction of It's Just Lunch. This more-established matchmaking business is available in more US cities, which means you'll likely have more prospects to consider.
The Bottom Line
It's Just Lunch claims to offer a dating solution for busy urban professionals who want to find someone to spend their life with. Our research shows that this site seems to be a viable option for anyone looking to go in a different direction with their dating life—so long as you're willing to pay for it.
While the service is more expensive than online dating, our research looking into the reviews left by hundreds of It's Just Lunch members shows that customers who are seeking a personalized approach to their dating life often appreciate it.
Besides the initial phone interview, It's Just Lunch clients report that they liked that they didn't need to put any effort into finding matches or arranging their dates.
However, customer feedback also shows this service can be limiting. If you want to have some autonomy over the search and planning process of your dating life, you could experience frustration with It's Just Lunches' top-level management style.
If you live in a city and struggle to find the time to make meaningful connections with potential dates, then we think It's Just Lunch might offer you an option for making connections with datable partners, without the initial effort of online dating.
Customer Reviews
Posted on Aug 1, 2022
Great service for personalized matchmaking!
I was hesitant about joining this type of service, but have been very pleasantly surprised with It's Just Lunch. They are truly professionals in the matchmaking service. The process was simple to get set up and much more personalized than the online dating scene. Your matchmaker will get to know you and all about what makes you YOU and then set out to find someone who has that sparkle that is just for you. My matchmaker Kayla has been a pleasure to work with. It is pretty easy once your account is set up. Just show up for lunch and meet new people and see where it goes! Would highly recommend.
Length of Use: 3–6 months
Bottom Line: Yes, I would recommend this to a friend
Pros and Cons
Easy to use.
Cuts out the online craziness.
High quality people for dates.
It's not cheap.
You don't have as many dates as you would with online dating because your matchmaker is trying to be more specialized to fit your specific desires.
Company Response from It's Just Lunch
Aug 16, 2022
We are so happy to hear you are enjoying your experience. Our goal is to take the stress out of dating so all you have to do is focus on you and having fun! Happy dating!
Posted on Jul 31, 2022
A fun experience finding what I'm looking for
Amy is such a joy to work with. She really listens when I tell her what I'm looking for and give feedback after my dates. She's understanding and so helpful.
Length of Use: Less than 3 months
Bottom Line: Yes, I would recommend this to a friend
Pros and Cons
Great support
Fun dates in my area
My matchmaker is a great listener
No "cons" were specified in this review
Company Response from It's Just Lunch
Aug 1, 2022
We love the feedback you provided on your matchmaker and the IJL process. We are so happy to hear you are having fun and enjoying the experience.
Posted on Jul 25, 2022
Great matchmaker
My matchmaker Amy is absolutely wonderful. She spends so much time and effort looking for each match for me. While I haven't found someone after the first two dates, each date was pleasant, and I am glad to have gone out with both women, just to see where things went and if we had anything in common. Amy M and Mike E are both awesome, and they work so so hard for me and are trying very very hard to find me love, and that means the world to me.
Length of Use: 2+ years
Bottom Line: Yes, I would recommend this to a friend
Pros and Cons
How hard my matchmaker works for me
The fact that each match they find for me fits so many of my parameters, and shares so many interests with me
No "cons" were specified in this review
Company Response from It's Just Lunch
Aug 1, 2022
We are so happy to hear you are enjoying the experience! Thank you for your business!
Posted on Jul 23, 2022
Not worth your money
My overall experience with this company is completely negative. They spent hours getting to know me and then sent me matches that were not what I was looking for. They do not respond to emails or calls.
Length of Use: 3–6 months
Bottom Line: No, I would not recommend this to a friend
Pros and Cons
No "pros" were specified in this review
The matches
The matchmakers
Company Response from It's Just Lunch
Aug 1, 2022
Hi Ellen, we are sorry to hear you have not enjoyed your experience as this is not the norm. What market are you dating in with IJL? We would love to chat with you further. Thanks!
Posted on Mar 2, 2022
Great company and great matching service
It's Just Lunch is a well-managed company. The best part of it is that they have a great matching system. They assigned Joel H as my matchmaker, and he has been amazing. He has great communications skills and his delivery is warm and empathetic. From the first interview I had with him, I felt very hopeful. He was committed to understanding what I am looking for and is working very hard towards that end. He has been very available and responsive.
I have used It's Just Lunch before and my experience this time is very different. I think the company has made a lot of very positive changes and I am very hopeful.
Length of Use: Less than 3 months
Bottom Line: Yes, I would recommend this to a friend
Pros and Cons
Is a well establish service, they are experienced and keep making it better
They provide a very personal approach that emphasizes different aspects of compatibility
They do their homework thru the work of the matchmakers
It is confidential, reaching people that can not afford to have their name or picture in the regular dating sites.
Not sure if they have enough members that would be good matches for me
Company Response from It's Just Lunch
Apr 3, 2022
We are so happy to hear you are enjoying your experience. Thank you for your feedback and for being an IJL Client. Happy Dating!
Posted on Feb 23, 2022
Joel H is the best
Joel was excellent! In this process, you learn that it will take time, and there have been frustrating parts about this process; however, working with Joel recently has been exciting. He is clearly passionate about what he does, and he is great at it. It was great to have some new and positive energy around the situation.
The match he set me up with was ideal; exactly what you'd expect when you do something as brave as this process is. I told him personally that he is spectacular and particularly gifted in this area. He's a special one! It is apparent that he finds fulfillment in "getting it right" for you, and I know he works hard at it.
I also appreciate how quickly he worked. He even called me after 5 pm EST, which strikes me as the type of person that works late and cares deeply about what he does, doing a fantastic job, and going above and beyond. Although these aren't for everyone, I can't say enough amazing things about Joel. I feel indebted to him for his kindness to me.
Length of Use: 1–2 years
Bottom Line: Yes, I would recommend this to a friend
Pros and Cons
Joel H was kind to me
Joel H worked quickly
Joel H worked hard to get it right
It's long, it takes patience
Not every date you go on will go well
At times, they struggle to respond, you have to take initiative (not Joel H though)
Company Response from It's Just Lunch
Mar 1, 2022
We love to hear you are enjoying your experience working with your Matchmaker. Our team has your best interest at heart and are working hard to help you find your special someone and enjoy dating along the way!
Posted on Feb 21, 2022
IJL finds the right match
Executive Matchmaker Kevin finds the right matches and schedules meetings convenient to both parties. He is easy to talk with, carefully considers match criteria, and is considerate.
Length of Use: 2+ years
Bottom Line: Yes, I would recommend this to a friend
Pros and Cons
Good outreach
Reliable plans
Good matches
No "cons" were specified in this review
Company Response from It's Just Lunch
Mar 1, 2022
Thank you for being an IJL client Lisa! We look forward to arranging your next fun first date!
Posted on Feb 20, 2022
Thanks
Has been a struggle with you for two and a half years. I feel I have the right person addressing my interest now. Sarah has been an awesome lady, working with it, takes time to find the right person, moving forward in life.
Length of Use: 2+ years
Bottom Line: Yes, I would recommend this to a friend
Pros and Cons
Easy
Don't have to deal with websites
Convenient
Following through
Wrong matches
Comparability
Company Response from It's Just Lunch
Mar 1, 2022
Dean we appreciate this feedback and are always working to improve the experience for you. Thank you for being an IJL client and we look forward to your next fun first date!
Posted on Feb 20, 2022
This service works!
I've been associated with IJL since mid-December. I was assigned Joel as my date coordinator and I've already had 2 successful dates. I find Joel to be extremely helpful, dedicated, passionate, and professional. I would highly recommend IJL and Joel to anyone who is serious about finding a companion.
Length of Use: Less than 3 months
Bottom Line: Yes, I would recommend this to a friend
Pros and Cons
They do all the legwork
Professional
Personal attention
Cost
Company Response from It's Just Lunch
Mar 1, 2022
We love what we do and are passionate about each and every client we work with and their success dating! Thank you for the great feedback on your matchmaking team!
Posted on Feb 4, 2022
IJL and me
I love the idea of this dating site, but it has not gone as smoothly as I had hoped. My current matchmaker is Joel. The matchmakers all seem to be very nice, knowledgeable, and willing to listen, however, I have not had one long enough to feel comfortable with or build rapport with. I think they try to find appropriate matches for their clients and I'm always looking forward to my next date. This is definitely a longer process than I thought it would be!
Length of Use: 6–12 months
Bottom Line: Yes, I would recommend this to a friend
Company Response from It's Just Lunch
Mar 1, 2022
Vicki, we appreciate your feedback and will share it with the team. We have a team of matchmakers that work on your behalf both directly with you and behind the scenes. We definitely focus on quality not quantity to ensure you meet the quality matches you came to IJL for. We will be in touch soon with your next date!
Posted on Feb 2, 2022
So far I am very happy
So far I am very happy. Responsive, proactive, and empathetic. Joel is very good. You need to remember with a service like this or any other, they cannot perform miracles. They just need to provide matches; you do the rest.
The hardest part of the online apps is actually getting a meet for coffee, lunch, dinner, etc done. These guys do this. They also make the meeting appointment for both of you and do not share any personal information with the other person.
On the online apps, you do not know if they are really who the person says they are. It's Just Lunch verifies with a driver's license that they are who they say they are. Women and men can feel safer because of this.
I am happy, you should give it a try.
Length of Use: Less than 3 months
Bottom Line: Yes, I would recommend this to a friend
Pros and Cons
They try to do what they say
No "cons" were specified in this review
Company Response from It's Just Lunch
Mar 1, 2022
Thanks Steve! We take all of the work out of dating for you so you can show up and have a good time, sounds like it works like a charm for you! We look forward to your next date!
Our Promise to You
In order to safeguard you and ensure helpfulness and relevance, our compliance team manually assess every customer review before it goes live.
We have a zero-tolerance policy for fake reviews, and companies cannot control or alter any reviews at any time.