JustFab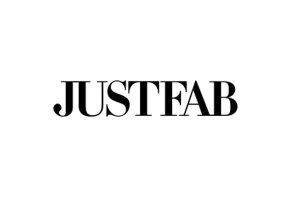 JustFab is an online retailer that lets you purchase women's clothing and accessories cheaply—especially if you sign up for the monthly VIP program.
JustFab Review: Is It Worth It?
Online shopping has appeal, especially when websites promise bargains far better than what you could find in stores.
JustFab is an e-commerce shopping platform for women that promises excellent cost savings for those willing to commit to its monthly VIP membership plan. The site sells boots, shoes, clothing, bags and accessories and more, most for between $10–$50 per item.
The company is headquartered in California and sources most of its clothing from factories in Asia. By working directly with manufacturers and only selling online, JustFab claims to keep costs low by cutting out the middleman and not paying for physical shop space.
What sets this site apart from other online retailers is its VIP program. Techstyle Fashion Group, the owner of JustFab and its sister sites FabKids, ShoeDazzle, and Fabletics, charges VIP shoppers a monthly fee that can be used as a credit to future purchases. There is a set period each month where shoppers can opt-out of this fee by skipping that month.
Each of these sites offers something different. FabKids focuses on children's apparel, while Fabletics is predominately fitness clothing and athleisure. ShoeDazzle emphasizes more trendy high-fashion apparel than JustFab, which tends to offer more casual options.
Will you have a positive experience if you shop with JustFab? Read our review to learn if this site offers the good deals it promises.
Free exchanges and store credit for returns
It's possible to opt-out of the monthly subscription cost
Constantly changing selection
Many customers aren't aware of the VIP program's fine print
Receiving cash back for returns costs $6 per item
Some products are more expensive than other competitors Some customer complain about item quality
How JustFab VIP Membership Works
JustFab sells a broad assortment of apparel items for women, with an emphasis on shoes. The following chart shows the pricing for some of the popular things currently for sale at both the standard cost and the cost for VIP members.
| Item | Standard Cost | VIP Cost | Percent Savings |
| --- | --- | --- | --- |
| Marley Quilted Faux Fur Snow Boots | $74.95 | $52.95 | 30% |
| Hooded Puffer Jacket | $79.95 | $49.95 | 38% |
| Indie High Waisted Ultra Stretch Jeans | $59.95 | $39.95 | 34% |
| Belted Mini Dress | $56.95 | $39.95 | 30% |
| Cutout Handle Crossbody Bag | $62.95 | $39.95 | 37% |
| Layered Heart Necklace | $16.95 | $10.95 | 36% |
| Criss Cross Back Sports Bra | $35.95 | $24.95 | 31% |
| Keep Cool Ballet Flat | $44.95 | $29.95 | 34% |
As this chart shows, you'll save about a third off the listed price of JustFab products if you commit to a VIP membership, and that's not factoring in shipping costs.
However, there are some crucial details about this rewards program you don't want to miss, which we'll touch one next.
Joining the JustFab VIP program is the site's default option, though you can choose to opt-out of it in the top right corner of the ordering page. VIP membership awards you the following benefits:
An average of 30% off listed retail prices
Access to exclusive styles and private events and promotions
Free shipping on orders over $39
Monthly hand-picked styles based on your shared preferences
Once you sign up for VIP membership, JustFab charges you $39.95 at the beginning of each month, which will be credited towards any purchase over $39.95. These credits don't expire.
It's possible to skip a month of membership and avoid this fee by logging into your account and selecting "Skip this Month" between the 1st and 5th day of the month. You can do so for as many months as you want.
You can cancel your VIP membership at any point by contacting the company at (866) 337-0906.
Customer reviews that we read are mixed on how well this process went. Some shared that the JustFab customer service agents were professional and canceled their accounts immediately. Others had to be on hold for over an hour before they succeed.
Is the VIP Membership Worth It?
The JustFab VIP program rewards regular shoppers. Are the cost savings worth it? Let's look at how much you'll save with the VIP membership compared to paying standard pricing for a few different orders of three items each.
Order 1:
Dome Crossbody Bag: $39.99 ($59.95 regular)
High Waisted Distressed Jeans: $39.95 ($59.95 regular)
Hooded Utility Jacket: $39.95 ($59.95 regular)
Total VIP Membership Cost: $119.85
Total Standard Cost: $179.85 ($60 difference)
Order 2:
Belted Denim Dress: $49.95 ($72.95)
Faux Suede Jacket: $54.95 ($79.95)
Sydney Blade Heeled Boot: $44.95 ($66.95)
Total VIP Member Cost: $149.85
Total Standard Cost: $219.85 ($70 difference)
Order 3:
Macey Espadrille Wedge: $49.95 ($72.95)
Belted Utility Jacket: $49.95 ($86.95)
High Waisted Ankle Skinny Jeans: $39.95 ($59.95)
Total VIP Member Cost: $139.85
Total Standard Cost: $219.85 ($80 difference)
Summary:
These sample orders show that you can plan to save between $60–$80 on orders of at least three items when you sign up for VIP membership. That's a substantial saving if you're planning to order often; otherwise, the $39.99 per month fees might start to add up (unless you remember to skip each month).
Our opinion? Assess your shopping frequency to make the right decision for your needs.
Shipping and Refunds
All JustFab orders ship across the U.S. for $4.95, though VIP members receive free shipping on orders over $39.
It's possible to exchange any order or receive store credit for free up to 30 days from the date of shipment, so long as it is in new, unused condition with all packaging material. If you prefer a refund to your credit card, JustFab will charge a $5.95 restocking fee per item.
Quality of JustFab Shoes and Clothing
One big downside to ordering clothing online is that you can't assess their quality before you purchase. As JustFab charges a restocking fee per returned item, it's even more important to be confident in what you order.
Unfortunately, low-quality concerns make up one of the top complaints against JustFab in online reviews. Many shared that the items they received weren't as nice as they looked in the online pictures and that the low quality made them scratchy and uncomfortable.
Others complained that they didn't receive their requested sizes and that they lost lots of money on return fees sending back unsatisfactory purchases. In many cases, customers thought that JustFab's sizing was inconsistent between items and that many boots were built too narrow to fit over their calves.
How Do JustFab Prices Compare to Other Retailers?
JustFab promises significant price savings on all merchandise, so to test out that claim, we compared the previously mentioned products (at VIP pricing) to similar non-brand items offered by Target, Amazon, and Zappos.
| Item | JustFab VIP | Target | Amazon | Zappos |
| --- | --- | --- | --- | --- |
| Quilted Faux Fur Snow Boots | $52.95 | $33.99 | $38.99 | $52.99 |
| Hooded Puffer Jacket | $49.95 | $34.99 | $44.50 | $63.99–$77.99 |
| Indie High Waisted Ultra Stretch Jeans | $39.95 | $19.99–$24.99 | $19.99–$28.99 | $49.99–$130 |
| Belted Mini Dress | $39.95 | $25.99 | $24.99–$65.99 | $53.55 |
| Cutout Handle Crossbody Bag | $39.95 | $36.99 | $25–$29 | NA |
| Layered Heart Necklace | $10.95 | $16.99–$19.99 | $8.99–$25 | $29 |
| Criss Cross Back Sports Bra | $24.95 | $24 | $14.99–$18.99 | $34.97–$60 |
| Keep Cool Ballet Flat | $29.95 | $14.99–$24.99 | $17 | $58.80 |
This chart highlights a surprising truth; despite its VIP program, JustFab clothing and accessories are more expensive than relatively equivalent products from Target, Amazon, and often even Zappos.
You'll pay almost twice as much for JustFab ballet flats, and an extra $15–$20 for snow boots. Clothing and accessory costs are more similar, but JustFab rarely offers any savings, especially when you factor in the possible return fees.
Considering the complications of the JustFab VIP membership program, you might find that it's a better use of your time and money to shop elsewhere.
Analysis of Customer Reviews
More than 40 HighYa readers have submitted reviews of JustFab which average 1.3 stars overall. Just 5% of shoppers say they would recommend a brand to a friend. The site fairs better on ConsumerAffairs, where it averages four stars after almost 500 reviews.
Here's a summary of what they said:
Common Compliments:
Good prices for apparel
Trendy pieces that are hard to find elsewhere
Great range of sizing options
Common Complaints:
Unwanted credit card charges on VIP accounts
Slow shipping time
Poor quality shoes and clothing
Key Takeaways:
Most negative reviews about JustFab come from customers who didn't read the fine print for the VIP program when they first signed up. So long as you are aware of this policy before you sign up, there's a good chance you'll find apparel that works for you.
The Bottom Line
JustFab offers impressive deals on a wide variety of women's apparel items, but you need to understand how to play the game in order to take advantage of them.
To start, keep in mind that JustFab's low advertised prices are only available for people who sign up for a VIP membership, which comes with a $40 monthly fee.
You also need to pay attention to the fact that this $40 membership credit can only be applied to items that cost $40 or more total in an order. You will also need to pay a $6 per item restocking fee if you don't want to receive store credit.
In short, your inexpensive purchase can quickly get pricy unless you account for these potential extra expenses. And even when you do, there's a good chance that you can find similar items available at other retailers for less money.
Our advice? If you sign up for the JustFab VIP program, put a calendar alert on your phone over the days when you can opt-out of the monthly membership credit. This will allow you to take advantage of the site's deals without committing more money to clothes than you planned.
---
Total scam, no refund, now I'm out $100!

By Amanda

,

New York

,

Oct 31, 2016
Verified Reviewer

Overall Experience:

JustFab is a total scam!

You get shoes for only $9.99, BUT there is a monthly fee of at least $29.95. So you are paying $9.99 for 1 pair, $9.99 for the next, plus $29.95 or more!

So really, it's $25 per pair, not that cheap. Also, they refuse to give refunds. You may have 6 months of fees on your credit card you want to be refunded, but they won't. Beware!

Bottom Line: No, I would not recommend this to a friend

---

Overall Experience:

I have tried to get my money back, and every time I am told that they can give me a credit. I have had a credit for over three years now! Every time I had ordered the shoes in the past, they were either too small or too big and cheap looking. I can get better quality at Payless Shoes or even Walmart. They have had my money for over three years now. It should be accumulating interest!

JustFab is a scam. Stay clear! The quote, "a fool and his money will soon part" is correct when it comes to this company. Buyer beware!

I have tried contacting them on their website, and when you click on the link for email it takes you to phone, online chat and Facebook. With phone and chat, you don't have proof of conversation. With Facebook, they only post positive messages! What the heck JustFab? Really?

Since I haven't ordered anything since 2014, I don't have an order number! That's a long damn time, and you would think they would refund your money!

Bottom Line: No, I would not recommend this to a friend

---

Criminal

By Ashley Faulk

,

Long Island, NY

,

Sep 14, 2017
Verified Reviewer

Overall Experience:

I ordered a jacket back in March 2017, six months ago. I paid $10 for this jacket, so didn't mind that I hated it when I got it. I paid via PayPal. I DID NOT sign up for any membership.

Today, six months later, I see a $39.95 charge on my account, via "PayPal JustFab." I didn't want to have to go through my bank, so I called JustFab thinking it must be some mistake and they will reverse it, but they won't! I spent a total of 30 minutes on the phone with a rep in the Phillipeans who told me she couldn't do anything for me because I didn't have an account and I wasn't a VIP member (I know!). She couldn't reverse the charge because it went through my PayPal and PayPal doesn't have an "account number." I've received refunds via PayPal before, definitely just as possible to reverse the transaction as it is to randomly charge someone's account.

I demanded a supervisor and spent 20 minutes on hold only for her to come back and tell me she still couldn't help me, but what was my order number from March. I don't flipping know, and it doesn't matter, it was six months ago! What right does this company have to just charge money to your account at random because they have your information? What B.S!

I asked for a supervisor again and spent another 10 minutes on hold before hanging up to call the bank and PayPal. My debit card is now frozen until I receive the new one, great! PayPal was great, they marked it fraud immediately and blocked them from ever being able to process through them again.

This company needs to be shut down, and they had the nerve to send me a customer service survey via email.

Bottom Line: No, I would not recommend this to a friend

---

Should be reported! SKIP the charge every month.

By Laura

,

Houston, TX

,

Dec 28, 2017
Verified Reviewer

Overall Experience:

The shoe quality is to be expected with the deals you get, however, the premium membership is a complete scam! You get charged $40 a month, and then DONT GET TO USE IT with any of their deals! It makes absolutely no sense and is borderline illegal.

They take $40 in advance from your bank account and then only let you use YOUR OWN money (in the form of "member credits") on full priced items. You have to spend even more to take advantage of the deals. What even is the point of putting the $40 down if you'd be better off just saving it in your bank account until the sales pop up? I spent a long time waiting, paying and "saving up" member credits to buy new shoes for the season only to be told I'd have to choose between using MY money, that I gave them in advance and the items be $40-$50 a piece OR using the deal offered and paying as if I did not have any "member credits."

All in all, DON'T pay them the $40 every month. SKIP every single time.

Bottom Line: No, I would not recommend this to a friend

---

Advertisement

---

"JustSteal"

By Carmen

,

Essex, England

,

Apr 13, 2018
Verified Reviewer

Overall Experience:

I think that they don't deserve a star. It's too much for thieves. You cannot scam people like this; you put the hand in their pocket without any reason. If they are sure that their products are so good, why do they need to take from your card 35£ for a "membership?" I didn't even sign an agreement for VIP membership. I lost 35£, but, also, I will lose days if it's necessary for destroying their image. I want a refund, JustFab, because I "JustWork" and you "JustSteal" from me.

Bottom Line: No, I would not recommend this to a friend

---

Overall Experience:

I tried canceling many, many times and they refused, trying to get me to spend my credits. I finally got them to skip a month and still got charged, causing me to go into negatives in my account. I called them, explained my situation, and asked for MY money back. They refused and got all pissy with me. I told them they STOLE MY MONEY from me and they canceled my account, and I never got any of MY money back. They STOLE about $200 from me. Never would I recommend JustFab, they are thieves!

Bottom Line: No, I would not recommend this to a friend

---

Terrible company

By D L.

,

Alabama

,

Jun 4, 2018
Verified Reviewer

Overall Experience:

Do not use this website for shopping! They keep your card information on file and make unauthorized charges. When contacting them for a refund of unauthorized charges, they say we issued the refund but what they actually do is go back and make another charge right after. Do NOT use this site!

Bottom Line: No, I would not recommend this to a friend

---

Overall Experience:

I really should have known better with this but saw some boots on a friend that looked nice, so I thought I would give it a try. What a nightmare!

The product quality is horrendous; you can get better shoes at Payless for less money! After seeing that, I tried to cancel, but you have to call to cancel, cannot do it on the site, so after being on hold I had to hang up, so I skipped the month and planned to cancel later.

The next month I forgot, my own fault, so I decided to order something to use the credit, turns out sales are only available AFTER you spend your "member credit" so I ordered one overpriced pair of sandals. Once again, I tried to cancel and even checked before the 5th to make sure I had no account, but no! I was charged again! I called to cancel for real and was told my credit would no longer be available so I should order and then cancel after.

My order was $29.95 + $9.95 = $39.90 to use up the $39.95 but no, I can't use the credit for under $39.95 exactly. The good news is, I had used PayPal, and I had previously canceled on the PayPal end, so the payment declined. I have now copied my chat with the agent and plan on calling every day until I am certain they won't try to charge me.

Bottom Line: No, I would not recommend this to a friend

---

Terrible company

By Kim W.

,

West Yorkshire, England

,

Jun 26, 2018
Verified Reviewer

Overall Experience:

Terrible company. Don't be sucked into the first purchase or any for that matter.

I have been a customer for over a year and let a few credits go on (which is my money, not actual credit) to only find even if the item is reduced to everyone (even emailed me that they were reduced), you still have to pay full price.

So for example. They say a credit is $35.00 of your own money taken from your bank. Shoes advertised at $37.00 reduced to $22.40 on promotions. To use what you have already paid in you have to pay the full price as you're using your paid on money credit. $35.00 is $35.00, so why should they be able to do that? Take $22.40 off $35.00...scammers!

And even if they use the phase a credit is for one pair of shoes, why then does it make you pay the extra towards price? They are selling these shoes to everyone (even me if I pay out to them again) for $22.40 but want me to pay my $35.00 credit then and an extra $2.00 on top.

If one credit is for a pair of shoes then why the extra charge towards them if they can't go down on my own saved up monies why can they go up!

I hope this makes sense in the text to people.

Basically, they don't look after there VIPs and customers; it's all a chase for new ones and even when they have your money they try to drain more from you and you sit there feeling done over. You will never benefit from being a customer of this company.

Why would anyone want to pay $37.00 for a pair of shoes that they can see in front of them they are selling for either $7.95/$22.40. They actually show you how they are ripping you off.

Don't get sucked in and avoid.

I'm at with 3 lots of $35.00 on my account, and I can't spend it without paying out more money. I put the credits there for when I wanted to treat myself but didn't have the money.

Bottom Line: No, I would not recommend this to a friend

---

Never know when the credit is going to come out

By Colleen B.

,

Wichita Falls, TX

,

Aug 23, 2018
Verified Reviewer

Overall Experience:

I have spent so much money on the site. Don't do it. First of all, the amount comes out at all different times of the month. You have just a few days that you can skip the month. Then no matter how many months I pay, it seems that no matter what I order, I never have enough credit or points to just order a few things and just pay for shipping. For example, I paid $39.95 a month for 4 months. I got to order two or three things and I still have to pay a ridiculous amount. Honestly, I can go to the academy and do that. The one thing I CAN say is that they have good and cute quality clothing. It always fits me just right.

Bottom Line: No, I would not recommend this to a friend

---

SCAM. Don't sign up.

By Sadie C.

,

Washington

,

Sep 13, 2018
Verified Reviewer

Overall Experience:

I saw JustFab on Facebook and clicked on the link to check it out because a lot of people liked it on Facebook. I read some reviews, and it seemed legit and good. Apparently, I read the wrong ones.

I ordered the first pair ($10 promotional) in late August, and STILL have not received my order, even though it says it went through and has been delivered.

The same day I ordered the boots online through JustFab, after my card info went in and the order was complete, I started receiving an insane amount of phone calls, text messages and emails from random phone numbers and email addresses. Some of the phone calls I answered to try to see if I could get off of their call list, but every time I tried to tell them to take me off the list they hung up, every single one.

I also got a fraud charge to the same card I used to order the boots a few days later, trying to take $90 out of my account. Thank goodness for my bank being on top of it and knowing it wasn't me. They took care of it for me, but seriously, not okay that it even happened.

JustFab is a freaking scam; I can't believe I was tricked. I am always so careful. And I have been on hold with customer service and waiting for the online chat to respond for half an hour. I am so beyond pissed off. Now they have my address, phone number and email (I had to get a new debit card and block them from everything). Don't fall into their trap!

Bottom Line: No, I would not recommend this to a friend

---