Keranique
Claimed This company has claimed this profile, is getting alerted on any new customer reviews entering this page, and may engage in dialogue with its customers to address their matters.

Companies cannot pay money or provide goods in order to remove or alter customer reviews.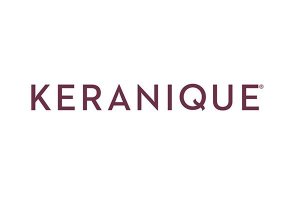 Keranique is a brand of women's hair-care products designed to combat thinning hair and female pattern baldness. Minoxidil has supporting evidence for its effectiveness, but many similar products contain the same active ingredient at a lower cost.
Keranique Reviews: Will It Regrow Your Thinning Hair?
Keranique is a line of hair treatment products that promises an over-the-counter solution to thinning hair and female pattern baldness.
The company claims that their Hair Regrowth Treatment contains the only available clinically proven, FDA-approved ingredient to regrow women's hair. Keranique claims that their treatments thicken existing hair, fortify follicles, and encourage regrowth in just 120 days.
This treatment differs from other hair growth options in that the company sells multiple products that are meant to work together to improve your hair health. These products are sold as a set and on a subscription basis.
In this review, we take a detailed look at the Keranique product line to help you decide if it is the right solution for you.
How Does Keranique Work?
Keranique is intended to be used as a three-step treatment:
Step 1: Cleanse and Condition
Keranique Scalp Stimulating Shampoo is a sulfate-free, paraben-free, and dye-free formula that includes keratin and ceramides, which company claims can promote hair and scalp health and result in stronger, thicker hair.
Keratin is the protein that makes up your skin, nails, and hair. By giving your hair keratin treatments, you can make it smoother and easier to manage, which makes it less prone to snarling and breakage.
Ceramides are one of three types of oil found in hair, and that they act similar to cement to keep hair intact. This leads to stronger strands and less breakage. While all hair types can benefit from products that contain ceramides, they tend to offer the best benefits for dyed or heated damaged hair.
The shampoo also claims to reduce buildup while promoting microcirculation.
The accompanying Volumizing Keratin Conditioner also includes keratin, and promises "body, dimension, and volume," while containing a specialty protein that serves to stabilize the hair fiber, preventing breakage.
Step 2: Re-Grow Your Hair
Keranique Hair Regrowth Treatment for Women features 2% Minoxidil and promises "a serious solution to hair loss." When used twice daily, we're told this occurs by "promoting oxygen, blood, and nutrients to the hair follicles to make them stronger and help regrow hair."
Minoxidil is used to promote hair growth for women with thinning hair. It's not currently known precisely how the compound works, and it's not the best choice for sudden, patchy hair loss.
Some people experience irritation when they apply it to their scalp, so it's best only to use a small amount your first time to see whether you react.
The company states that just as hair loss occurs over time and is a process, so too is hair regrowth, although they emphasize that hair regrowth can be typically seen in as little as four months.
Users should be aware that if the treatment is discontinued, normal hair loss may resume. Keranique also urges anyone suffering from a disease of the heart and blood vessels, or skin disease of the scalp, to consult with their doctor before using Minoxidil products.
Step 3: Protect and Style Your Hair
Included in Keranique's kits (both those sold on TV and online) is the Lift and Repair Treatment Spray, which is described as an easy-to-use product that adds instant body and bounce, protects hair from high humidity and prevents frizz and flyaway for 24 hours.
Keranique claims the Lift and Repair Treatment is clinically proven in one application to mend 96 percent of split ends, while also preventing breakage.
It can be used for blow-drying, holding, and setting, as well as protecting, controlling, and finishing any style. It will also help improve the strength of dry, weak, and thinning hair.
Is Keranique Effective for Restoring Thinning Hair?
While Keranique's product lines contain shampoo, conditioner, and styling products, the real standout for treating thinning hair is the Hair Regrowth Treatment. Will it work as described?
Hair Regrowth Treatment
The treatment's active ingredient is a 2% concentration of minoxidil. 2% Minoxidil is the only FDA-approved ingredient clinically shown to regrow women's hair.
However, it's not unique to Keranique. The same component can be found in generic products, and often at higher concentrations.
"Minoxidil is the active chemical ingredient found in Rogaine," says Amber Williams, a clinical lab pharmacist with a background in evidence-based medicine.
"It is believed that minoxidil works by increasing the blood flow to the hair follicles which leads to increased size and growth of the follicle. With minoxidil treatment, you will notice more hair regrowth compared to no treatment at all."
Shampoo, Conditioner, and Styling Products
Both the shampoo and conditioner contain peppermint oil and keratin.
Peppermint oil can help promote hair growth during the anagen phase. One study from Keimyung University in Korea assessed the essential oil's effects on mice and found that it worked to increase follicle depth, the number of follicles, and overall hair growth.
Keratin is a protein found throughout the body, including in the nails, skin, and hair. It's often applied topically to hair to act as a protective protein and make hair smoother and easier to manage.
Shampoos and conditioners that contain keratin may make your hair more damage resistant and may repair damage caused by heat styling.
You should note that these products won't be as effective as a salon keratin treatment (often called a Brazilian blowout) that treats your hair with keratin and formaldehyde to straighten it.
Lastly, the ceramides contained in the shampoo will work to strengthen the hair you have and potentially prevent it from breaking off. They are often found in skincare products that focus on hydration, but they won't help you regrow hair that you already lost.
Key Takeaways
Minoxidil is clinically proven to be effective for combatting male and female hair loss

Keranique products contain ingredients that, when applied topically, will temporarily make your hair seem healthier and be less prone to damage.

Keranique contains FDA-approved ingredients but isn't FDA approved
Pricing and Refund Policy
You can purchase the complete Keranique Hair Regrowth System on the company website for $49.95. This includes all four products, as well as a bonus detangling comb, volumizing brush, and a four-piece travel kit with a travel bag that the company values at $50.
Shipping is included, and a 120-day money-back guarantee covers each order, minus return shipping charges. This includes even returning empty bottles.
Once you complete your order, you are automatically signed up for a 90-day subscription program. Unless you customize or cancel your order ahead of time, you will be sent a new 90-day supply after your first 30 days, and continuous shipments every 90 days after that.
Each order will cost $49.95 each month. This means you will be charged $150 plus $9.95 for each subsequent shipment.
If you're interested in trying Keranique without the subscription, the individual products can also be found at Amazon through a variety of sellers, and occasionally at a discount.
Takeaways from Customer Reviews
Here at HighYa, close to 200 customers had provided feedback about their experiences with Keranique, giving the company an average rating of four stars. Here's a summary of their feedback:
Real Improvements for Hair Growth: Many Keranique reviewers wrote that the products gave them thicker, fuller hair and that they helped them combat hair loss caused by stress and other lifestyle factors that they struggled to control.

Longterm Results: Some reviewers wrote that they had been using Keranique for years successfully. They indicated that they had no plans of stopping the treatment because they feared doing so would cause their hair to start falling out again.

Not Effective for Everyone: Common complaints about Keranique concerned disappointing results. A few reviewers reported that the product left their hair flat and lifeless, and others thought they were experiencing more hair loss after using it. Others didn't think the marginal improvements they noticed were worth continuing the treatment longterm.

High Pricing and Subscription Program Not Ideal: Many Keranique users complained about the high prices. Some users wrote that they didn't realize they would be billed three times the original cost of Keranique for every order after their first and felt that the company was scamming them.
Keranique vs. Women's Rogaine
We'd be remiss if we didn't compare Keranique to Rogaine, a leading brand of hair regrowth treatments. Let's look specifically at the Women's Rogaine Foam for Hair, as it contains 5% minoxidil.
To start, it's effective that Rogaine contains a higher concentration of its active ingredient, minoxidil, than Keranique.
According to a 2004 study from the Dermatology Research Associates, higher concentrations of the minoxidil seem to be more effective for fighting female hair loss than lower concentrations.
This 48-week study found that women using a product with 5% minoxidil experienced improvements compared to a placebo in hair count, scalp coverage, and hair growth.
Those who used the 2% topical solution experienced improvements in hair count and coverage, but not overall growth.
Pricewise, Women's Rogaine sells on Amazon for $42 for a four-month supply. This comes to $10.50 per treatment month, compared to $53 for Keranique. Granted, you will receive a full range of hair care products with Keranique beyond a hair growth serum.
This might make it a better purchase for anyone looking to overhaul their hair care routine, but it's likely more than you want or need to pay for if your only goal is hair growth.
There are more than 1,000 reviews for Women's Rogaine on Amazon, and they average 3.4 stars. Many people reported that they noticed improvements in their hairline and overall thickness after six months of use.
Others wrote that while the product worked, it was difficult to use because it required them to wash their hair every day. Still, others wrote that the product made no difference for them.
To summarize, Keranique is best for you if:
You don't mind buying multiple new hair care products ($53 per month)
You are comfortable signing up for a subscription
Improving hair count and coverage is more important to you than promoting growth (Keranique contains 2% minoxidil)
Women's Rogaine is best if:
You want to buy only one hair care product (about $10.50 per month).
You want a higher dose of minoxidil, which is clinically proven to improve hair count, coverage, and growth.
You don't want to join a subscription program.
The Bottom Line: Is Keranique Worth It?
For those looking to regrow their thinning hair, Keranique Hair Regrowth Treatment does contain minoxidil, which has been proven to work, even in cases of hereditary baldness.
However, minoxidil has been approved by the FDA for almost two decades and is readily available in many other products that might provide the same benefits as Keranique, but at a lower cost and without auto-ship enrollment.
From a hair growth standpoint, you might be better off buying something with a 5% concentration of minoxidil than Keranique, which has just 2%. Clinical trials find this higher concentration to be more effective against the symptoms of hair loss.
If your only goal is to regrow your hair, we suggest looking elsewhere than Keranique. Otherwise, you're spending money on more than you need.
We recommend purchasing from Keranique if the full product line appeals to you. You'll likely have a positive experience, similar to the majority of reviewers.
---
This company is actively collecting reviews from its customers. All reviews submitted are subject to moderation and approval to ensure they meet our

Review Guidelines

.

Keranique fraud

By Lili

,

Midland, TX

,

Nov 30, 2016
Verified Reviewer

Overall Experience:

Well to start off, the shampoo and conditioner caused a lot of breakage to my hair, it made my hair extremely dry. The vitamins made me extremely tired and fatigue. And regrow solution would burn and cause dandruff in the spot I put it on. When I stopped using the product, my hair started falling out triple the times. Products are a fraud and not worth a penny that they cost. I paid a lot for nothing and customer service is the worst and no help. I asked for a refund, I simply got a "keep trying it and it will work." Never buy this product, you're probably better of with cheaper hair stuff. Oh and let's not forget how they kept charging my account after canceling the order and filling bank disputes. Frustrating.

Bottom Line: No, I would not recommend this to a friend

---

Keranique review

By Yvonne

,

New York

,

Feb 3, 2017
Verified Reviewer

Overall Experience:

I received the product and used it for one month. Within the 3rd week, I was noticing that my hair was thinning even more.

The product didn't work for me, it made my situation even worse. I followed the steps that I needed to follow in order to make my hair regrow and make it look thicker. And throughout all of this time spent on the product, it completely made my hair look thinner and more fragile looking. Now I look much older because it looks like I'm losing my hair.

I didn't even waste my time calling their customer service to ask for my money back because they can shove my money up their butt. I just want to warn everyone about this product and to put Keranique on blast, and also to make sure that they don't get anyone else's money.

Save yourself. Don't waste your time and save whatever hair you have.

Bottom Line: No, I would not recommend this to a friend

---

Would never order based on the sales call rep's extremely rude demeanor.

By Lisa Coleman

,

Washington DC

,

Jan 12, 2017
Verified Reviewer

Overall Experience:

I was looking on the market for a hair loss product for my mom and Keranique came up. I was literally on the first page of the website and entered my name, email, address and phone number but never continued to the next page or saved my information. I went on to read reviews before I continued and was completely appalled by all the horror stories. I immediately exited the page and looked for the nearest drug store for Rogaine (recommended product with a higher concentration of the same active ingredient as Keranique-Minoxidil).

Five, literally five minutes later I received a cell call from the Keranique rep who went on to try and sell me on the product. I stated my concerns, and he told me that if I have any questions after I received the product to call customer service. I then explained the Rogaine comparison concerns, and he responded the same way, all the while pushing me to give him my card info. I said that I was not interested and he said: "If you cannot afford the product today then I will allow you to enter the free trial, paying only shipping and handling".

I said again, thank you, but I'm not interested, and before I could finish that statement he confirmed my mailing address and said that once the product arrived that I should forward all concerns to customer service. He then asked me for my card number for the fourth time. I said I'm going to decline. He said, " I don't understand, I'm sure you have bald or thinning hair, why aren't we placing your order?" I said it's actually not for me.

I was mortified. How can they expect my business if the call just to promote me to buy has gone so horribly? I can only imagine if I were an unsatisfied customer. Heck NO. I would NOT recommend calling them, let alone giving them business! Beware, beware, beware.

Bottom Line: No, I would not recommend this to a friend

---

It is not a MIRACLE

Riverside, CA

,

Sep 28, 2016
Verified Reviewer

Overall Experience:

I ordered the set to try it out. Was completely compliant as far as following directions and continued until all of the "sample" was finished. Being an older woman (62), used and abused my hair when I was younger, graying and medication making my hair thin/ fine and hard to handle. I guess I was expecting that the company would be honest. We all need to find out through our own mistakes what works for each individual, but hoping for more than just honesty works for me. Companies that offer the moon, knowing full well that their product may not fit each person exactly, is a company I will avoid. Keranique made my hair oily, which it is normally, took the color out and did nothing for giving me "Regrowth", Thicker and Fuller" hair. I also did not get my money back after the promised 100% risk-free trial. Maybe it would work if I put more money and time (like a year of product). Do not promise something to everyone after 6 weeks. I should have known better.

Bottom Line: No, I would not recommend this to a friend

---

Advertisement

---

Not for everyone

By Nicky J

,

New York

,

Feb 15, 2017
Verified Reviewer

Overall Experience:

I ordered the line of products because I have hair loss at the front my hair on the left-hand side. I didn't expect any results in a short space of time, however, my entire head of hair started thinning. So where I did not have any issues, I now have.

This product made my hair worse. Maybe it is not for everyone.

What was disappointing to me was that I had to pay to return the products. They do not offer return labels. Also, when you call to cancel, they try to sell you other products and try to convince you to pay the remaining amount for the three months supply to cancel and keep what you have.

I am not convinced that this product works as they say it should. Now I have to try something else.

Bottom Line: No, I would not recommend this to a friend

Sep 13, 2017

Hi Nicky, this is not unusual, hair shedding at the beginning of the treatment may happen to a small percentage of users. It's temporary (usually lasting from 2-6 weeks at most), and this can actually indicate that Keranique® is working. So it's really a good sign.

Hair grows slowly on average hair grows about ½ inch per month. It has to emerge from the follicle before it grows from the scalp, so there will be a short period of 3-4 months before you will begin to see a visible difference. As the Keranique® Hair Regrowth Treatment with 2% Minoxidil begins to take effect and regrow hair, it is important to realize that it can also help stop further hair loss by revitalizing and stimulating hair follicles.

Please contact us at keranique@keranqiue.com with a contact number and we will be happy to provide you with options that may meet your needs.

---

Don't do it!

By Dawn

,

Texas

,

Mar 1, 2017
Verified Reviewer

Overall Experience:

Zero stars was not an option.

As any woman knows, it is not socially acceptable to lose your hair. It also crushes our self-esteem when it happens. Keranique plays upon these feelings.

But their products are a complete joke! They don't tell you what is in their hair regrowth serum. It is simply Rogaine, the woman's version. (If you are post-menopausal, the men's 5% solution is ok to use.) The shampoo and conditioner are fine I guess, but I think you get better products at your pharmacy or grocery store.

THIS is the biggest joke. The "thickening" leave-in spray is NOT a leave-in conditioner. Having wavy hair, hair sprayI had to rinse it out just to comb out my wet hair. It was as if I had sprayed hairspray into my hair instead. So basically, it pulled hair OUT, which makes sense! Tangled hair is always bigger.

Last joke on you; it is NOT a free trial. You pay for shipping (twice). When you realize you have been tricked and want to cancel, they want you to gather all the bottles and such and pay out of pocket to ship them back. BUT they offer a simple, easy way out by paying about $40 to "keep products as used and pay for them," to make it easier on you.

Please do not buy these products

Bottom Line: No, I would not recommend this to a friend

---

SCAM, beware.

Florida

,

Aug 13, 2016
Verified Reviewer

Overall Experience:

I ordered this product after I got email from Amazon. I ordered free trial for which they said that i only have to pay for shipping which is around $3.98. And I got the product. After few days I got an email from them that they will charge $84 for next supply. So I called them and they sent me through product cancellation automatic system. I canceled my account and after cancellation they said I will be charged $35.90 for the products I got in free trials and then the call got disconnected.

Then I again called customer service and product manager talked with me. Her name was Dianna or Dona and she literally shouted on me when I was trying to talk with her about my purchase. I asked her for refund and she said that they don't want my product back and that's why they are charging my card. When I was angry again and I asked her to transfer me to her superior, she said that she is offering me a refund now. When I checked my debit card they have already charged me $35 for this product plus 3 transaction of $1. I still don't understand why they charged me for those 3$ . Please ladies, beware of this product.

Bottom Line: No, I would not recommend this to a friend

---

Scam

By Connie

,

Texas

,

Dec 27, 2016
Verified Reviewer

Overall Experience:

I thought I was getting a free sample and I just had to pay $3.00 for shipping, with no strings attached. But instead, I received the full size products and then my account is charged $79.95 two weeks later. And off course when ordering your "free sample" there is a small print that says I'm responsible for return shipping. I called the company and was told that in the package there is a notification that my account will be charged - my problem is that I haven't opened the package yet. But they were quick to charge my account the $79.95.

The customer service was quick to bargain and was rude.

Bottom Line: No, I would not recommend this to a friend

---

Fraud Doesn't Work

Dec 22, 2016
Verified Reviewer

Overall Experience:

I bought this product in October of 2016. The product does not grow your hair. Instead of growing, it shredded my hair and thinned it out really bad. I don't advise any one to buy this product seriously.

Bottom Line: No, I would not recommend this to a friend

---

You will be sorry.

By Jessica

,

Brooklyn, New York

,

Jul 27, 2016
Verified Reviewer

Overall Experience:

I ordered the FREE trial and only paid the shipping. Before I got the package, I called in to cancel future shipments and they canceled it for me. But then I kept getting emails that they were going to charge my card $80 and I was so confused so I called them and I asked them about it and the lady told me the payment was $297. First off, they lied to me and were planning to take out more money than they said. And second, the lady was trying to tell me I had to pay $297 for a FREE TRIAL. I didn't get a second box or anything, they were making me pay for the first box which was supposed to be free. So I canceled my card and got a new one before they even got a chance to scam me. Ladies, you should do the same.

Bottom Line: No, I would not recommend this to a friend

---

Horrible product, even a worse company experience

By Caroline

,

Sep 20, 2016
Verified Reviewer

Overall Experience:

I ordered their free trial which only charges you for shipping. This they make very clear, along with all of the things the product is supposed to do for your hair. My hair felt more damaged than ever while using this product and I gladly went back to the brand I was using before.

I received an email saying my free trial time was coming to a close, and they provided a link that took you to a page that gave you 3 options to choose from towards what step you would like to take next to the product.

I cancelled it, expecting to only be charged to keep my product. Come to find out, you're supposed to call them, and they charge you full price, divided up into a couple of payments, for the whole product. When I tried to argue them on it, they were incredibly rude and condescending.

Never again would I buy this product or recommend it to anyone.

Bottom Line: No, I would not recommend this to a friend

---