LIIFT4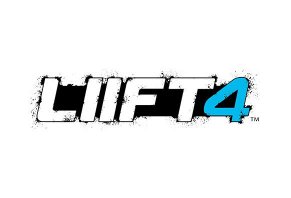 Summary
LIIFT4 from Beachbody on Demand is a HIIT and strength training workout series designed to help you bulk up through four weekly workouts. Expect it to be a challenge, but effective if you commit.
Pros
Strength training and HIIT are scientifically proven as effective ways to work out
Positive customer reviews
A subscription gives you access to the full Beachbody On Demand content library
Cons
May be too difficult for beginners
Requires more equipment than other home fitness programs
Only available as a subscription
LIIFT4 Workout Review: A Detailed Look
LIIFT4 is a fitness program from Beachbody On Demand that combines heavy strength training with HIIT-style cardio workouts to maximize the effectiveness of your workout session – even if you only have thirty minutes.
The name is a loose combination of 'lift' and 'HIIT,' and includes 32 unique workouts you are meant to perform four days a week for a physical transformation within eight weeks.
Joel Freeman, the co-creator of BOD's martial-arts themed Core De Force program, leads these workouts. He has more than 15 years of experience within the fitness industry and is a certified NASM personal trainer and Behavioral Change Specialist.
This fitness course is not meant for beginners, as it's designed to give you a grueling workout every session and support muscle development.
Our review will tell you what to expect and help you decide if it is right for you.
Program Details
LIIFT4 class style includes alternating workouts of heavy lifting and intense cardio, as well as some classes that combine the two. Most classes range from 30–40 minutes, and they build in intensity each week.
The way to access this program is through a subscription to Beachbody On Demand. LIIFT4 includes a complete program and nutrition guide as well as a workout calendar, weight progression tracker, and a nutrition plan.
All you need to provide are hand weights, preferably in light, medium, and heavy sizes. A foam roller is beneficial for the recovery days.
You should take your measurements and before photos before beginning so that you can track your progress in real-time.
Foodwise, you will be adhering to strict nutrition guidelines, though you are allowed a weekly cheat day.
The program recommends supplementing your diet with Shakeology shakes and Beachbody Performance supplements to ensure you can keep your energy levels high between workouts.
There are options to sign up for both products on a subscription basis and even to pair them with your membership for extra savings.
Program Benefits
HIIT workouts involve short bursts of intense exercise with recovery periods. This alternating intensity level makes it one of the most time-efficient ways to exercise, with some studies stating that it can lead to health benefits similar to twice that amount of moderate-intensity exercise.
In one instance, a study found that two minutes of HIIT-style sprints increased participant's metabolisms for 24 hours to the same level as if they had completed 30 minutes of running.
Weight loss is another proven benefit, as a study found that overweight participants who performed three 20-minute HIIT-style workouts per week lost 4.4 pounds of body fat over 12 weeks without any dietary changes.
Strength training is another effective fitness strategy, especially for staving off the effects of age-related bone loss.
After age 40, most people lose approximately 1% of their bone mass each year, which puts them at an increasingly greater risk of fractures and other complications.
Regular strength training can slow down and even reverse this loss by stressing your bones to the point that bone-forming cells are triggered to make them stronger and denser.
LIIFT4 claims to focus on building functional strength, which means the kind used in daily life. This helps you become toned, flexible, and less likely to develop arthritis as well.
My Experience with LIIFT4
I'll be the first to admit that heavy strength training isn't my forte; my personal hand weights max out at ten pounds. Nonetheless, I wanted to give LIIFT4 a chance, so I tried the 39-minute Week One Day 1 Chest/Triceps Class.
The class started immediately with a jog in place. Freeman narrated every move in a small studio gym with four participants following his moves behind him.
I've followed many Beachbody workouts, and LIIFT4 immediately stood out for its faster pacing and intensity.
You'll want to follow this class somewhere with plenty of space to throw your weight around.
We were on our backs lifting hand weights within the first three minutes of class, performing triceps kickbacks and bicep-focused exercises.
Each set ended with a thirty-second break—just enough time for me to catch my breath again. It was also encouraging to see many of the class participants struggling with the workout moves like I was.
The truth was that this class was too challenging for me, and I had to dip out around the two-thirds mark.
It would have been better if I had started with the program's B4 LIIFT4 classes, which are shorter, easier workouts meant to prep you for the full course.
So here's my view—LIIFT4 has the potential to deliver a killer workout. It was a significant challenge for me, and I'm someone who exercises multiple times a week.
If you want a way to work on your strength training at home, then this two-month program is a stellar way to jumpstart the process.
Analysis of Customer Reviews
Numerous fitness bloggers have reviewed Liift4. Here's a closer look at what participants are saying about the program:
Compliments:
Good mix of intense cardio with heavy lifting
Fast-moving class, but uncomplicated moves
More challenging than most other Beachbody workouts
Complaints:
Not everyone has space at home for heavyweights
Having music available only through Spotify can be cumbersome
Only available through subscription
Pricing
LIIFT4 is primarily available through a Beachbody On Demand subscription. Beyond this program, you'll gain access to the company's full content library of other fitness courses, which includes other strength-training workouts like #MBF, The Work, Body Beast, P90X3, and more.
Membership plans are:
$39 per three months (includes a 14-day free trial)
$59 per six months (includes a 30-day risk-free trial)
$99 per year (includes a 30-day risk-free trial)
You can also bulk up your membership purchase with an accessories pack. These range from $40 to $435 and can consist of 30-day supplies of Shakeology or Beachbody Performance Supplements, foam rollers, resistance bands, a fitness mat, and more.
All membership levels will automatically renew at the time of expiration unless you cancel your account beforehand.
LIIFT4 vs. 80 Day Obsession
If you're looking for a HIIT and strength training program, Beachbody on Demand offers other options beyond LIIFT4. One popular program is 80 Day Obsession.
This 14-week training program is designed for people at an intermediate fitness level who want to focus on strength training, core, and cardio work.
80 Day Obsession workouts average 40–60 minutes, and they differ in focus based on the day. Some are primarily cardio workouts, while others deal more with core or glute training.
What distinguishes these two programs is that LIIFT4 relies more on weight-lifting with heavy dumbbells instead of body weight. This increases the level of strength training possible and makes it more probable that you'll put on bulk with this program.
Overall, LIIFT4 makes sense for those who prioritize strength training over other fitness measures. If you want to bulk up at home, this plan makes a lot of sense.
For those with a focus on toning and getting lean, 80 Day Obsession might be a better fit.
The Bottom Line
The LIIFT4 fitness program offers something distinct in the world of cardio-focused home workouts. You'll be lifting heavy dumbbells four days a week to gain real strength.
While this means that you'll need to have a variety of weights on hand to complete this program, it's less of a space concern than owning a full bench press or other equipment built for a gym scale.
Both weightlifting and HIIT offer scientifically proven benefits from a health and wellness standpoint, especially if you're getting older and pressed for time from a workout perspective.
This highly-rated program is well worth trying out, and there are lots of other Beachbody On Demand workouts to experiment with once you complete the program.
Customer Reviews