Plexaderm Skincare
Claimed This company has claimed this profile, is getting alerted on any new customer reviews entering this page, and may engage in dialogue with its customers to address their matters.

Companies cannot pay money or provide goods in order to remove or alter customer reviews.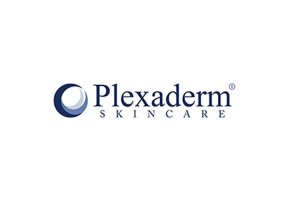 Plexaderm is a topical skincare serum that promises to reduce the appearance of eye bags and wrinkles for several hours after application.
Plexaderm Skincare Review: Does It Really Work or Just Hype?
What Is Plexaderm?
Plexaderm is a skincare serum that will purportedly reduce your undereye bags and wrinkles after just 10 minutes of use. The results are temporary, but the product promises to give you a more youthful appearance that lasts until you wash it off.
To use Plexaderm, the company website suggests washing and drying your skin before dispensing a small amount of serum—less than half the size of a pea—to your fingertips.
You'll gently apply it to your face's target areas, taking care to avoid getting any in your eyes. Let the serum set for up to ten minutes before you can remove any excess with a damp washcloth.
Once applied, Plexaderm states you can put on your makeup as usual (powdered products are preferred), and enjoy the effects of younger-looking skin for the rest of the day.
The company claims that results will differ by person, but that you should see improvements in the tone, texture, and appearance of your skin.
Plexaderm sounds appealing for anyone who wishes their wrinkles would disappear. Will this serum work as described? We'll examine its claims, ingredients, and customer reviews to help you decide.
Plexaderm Ingredients and How They Work
Plexaderm's central premise is to reduce the appearance of undereye bags and wrinkles that naturally form over time.
"Tissue and muscle around the eyes weaken as we age," says Dr. Debra Jaliman, a board-certified dermatologist and Assistant Clinical Professor of Dermatology at the Icahn School of Medicine in Mount Sinai (NY).
"When the tissues and muscles weaken, some of the fat around the eyes moves downward and accumulates under the eyes causing the bags. Fluid can also accumulate under your eyes causing the bags."
To address this issue, Plexaderm contains silicate minerals from shale clay that the company claims will temporarily firm up your skin.
These minerals form a layer across your skin that both tightens and lifts crow's feet and wrinkles that are surrounding your eyes to smooth the skin and shrink undereye bags.
Plexaderm claims this effect will last for as long as the serum stays in place, which means that oily skin or sweat from exercise can reduce the time that it works.
According to what we learned from customer reviews—which we will touch on later—many people find that the serum's effects can last from ten minutes to several hours.
The Plexaderm website lists two active ingredients in the serum: sodium silicate and magnesium aluminum. Here's what we learned about them from the EWG Cosmetic Database and Cosmetics Info.
Sodium silicate is an inorganic salt that works as an adhesive and a pH balancer. It's often used in soaps, detergents, and eye products.
Magnesium aluminum silicate is a naturally-occurring mineral that is used as a thickener for cosmetic products. Truth in Aging tells us that its molecules are big enough that it can't be absorbed into the skin.
Are There Any Side Effects?
Our research indicates there aren't any significant safety concerns with Plexaderm's ingredients.
The Food and Drug Administration classifies sodium silicate as Generally Recognized as Safe (GRS), and it's often used for washing and processing produce on an industrial scale.
It's a similar story for magnesium aluminum silicate, as the Cosmetic Ingredient Review assessed the compound and found that it wasn't irritating to the skin when applied topically for a week straight.
There is some evidence it might hurt the eyes, so take care not to get any Plexaderm in them when you use it.
Plexaderm's other ingredients include a blend of emulsifiers, binding agents, and preservatives that are both common in similar products and considered safe to use topically.
Is There Scientific Evidence for Plexaderm's Effectiveness?
Plexaderm links to a clinical study on its website that the company claims highlights how well it works. According to testing conducted on 43 people, using Plexaderm leads to the following results:
80% decrease in under-eye bags
80% decrease in dark circles
81% decrease of crow's feet and wrinkles
74% decrease in smile lines
85% decrease in depth of forehead lines
We want to note that 43 people makes for a small study, so these results shouldn't be viewed as absolute proof that Plexaderm will work for everyone.
Likewise, this study doesn't specify how long these results lasted for participants or how long after application the testing took place.
We also weren't able to find any outside research that looked specifically at the effects of these ingredients when used in skincare products.
Despite these study shortcomings, Jaliman believes that the two active ingredients in Plexaderm will work as described because they create a constricting effect that improves your skin's appearance.
"The sodium silicate tightens while the magnesium aluminum silicate thickens and emulsifies the cream… [Together] they will temporarily tighten the skin around your eyes," Jaliman said.
What Does Plexaderm Cost?
You can purchase Plexaderm from the company website for $59.99, with free shipping. This provides you with a 5ml bottle with enough product for thirty days. It's also possible to buy three bottles for $119.99 in a buy two, get one free deal.
Unlike many similar companies, Plexaderm doesn't offer an auto-ship subscription program.
All Plexaderm orders are covered by a 30-day-hassle-free guarantee. This means you can send your purchase back for any reason within that time-frame for a full refund, minus shipping charges. You can start initiating this return by contacting the company at (800) 681-0366.
Takeaways from Customer Reviews
Plexaderm Skincare users seem to have a lot to say about the product. Here at HighYa, the serum averages two stars out of five after more than 80 reviews.
Some users reported issues with the dispensers that prevented them from working while others wrote that the results only lasted for a few minutes after application or not at all. Still, others stated that the serum left their skin rough and irritated after use.
On the positive side, reviewers praised Plexaderm's customer service and flexible return policy. A few also thought the product worked as described and made them feel more confident in their own skin.
The sentiments on Amazon are similar, as the serum earns 2.8 stars on that platform. Several users complained that while the serum did temporarily reduce their wrinkles, they ruined the effect as soon as they applied makeup or even smiled.
Plexaderm vs. Other Popular Eye Treatment Creams
Those looking for an eye wrinkle cream have more options than Plexaderm to consider. One popular choice Amazon recommends for shoppers searching for Plexaderm is St. Mege Rapid Reduction Eye Cream.
This product is sold on Amazon within two applicators for $33. You squeeze a pea-sized amount onto your fingertips and gently apply it under your eyes, taking care not to change your facial expression for at least two minutes.
Similar to Plexaderm, the Reduction Cream gives your eyes a temporary lift. The products differ in their reception, as the cream averages four stars after more than 400 reviews.
Many users wrote that it worked exactly as described and helped them feel like their skin looked younger. A few users thought the applicators made it easy to over apply the product and consequently waste it, but the majority were seemingly happy with the results.
Another popular eye cream that Amazon recommends for Plexaderm shoppers is Mizon Collagen Power Firming Eye Cream.
This product uses hyaluronic acid and collagen to purportedly plump up your skin and restores elasticity for the long-term. Unlike the other two products, Mizon's effects aren't meant to be temporary. Rather, the cream claims to improve your skin over time by restoring hydration and its collagen levels.
A 25-milliliter cannister of this Eye Cream costs $14.60 on Amazon, and it has earned a four-star average after more than 300 reviews.
The Bottom Line: Is Plexaderm Worth It?
Plexaderm promises to temporarily reduce your undereye bags. Our research shows that it seems to work as described, at least for some people and for a short time.
This product doesn't claim to work a miracle, and as such, you should keep your expectations realistic when you use it.
Customers of Plexaderm don't seem overly pleased with this product. Many wrote in their reviews that the results were too temporary to be worthwhile. That fits what many skin experts believe about restoring aging facial skin.
"Under the eyes is one of the most difficult concerns to address," Dr. Jennifer Gordon, a board-certified dermatologist at Austin-area Westlake Dermatology, told us.
"Truly getting rid of eye bags takes surgery, but things like eye creams, massage, and decreasing inflammation can help. Hydrating the skin and building collagen can help, but concealer often is still your best friend."
For this reason, Plexaderm might make sense for a big night out or another special event. You might find it's excellent for reducing undereye bags after a sleepless night or as a quick way to put your face at its best before taking family photos.
However, it might not be the right choice for your daily skincare needs.
If you're looking for a more permanent solution, take Dr. Gordon's advice and seek out a product that can build up collagen.
For more guidance, check out our article on at-home treatments for dark circles under your eyes
---
ITS A SHAM!

By TeeTee L.

,

South Carolina

,

Feb 20, 2020
Verified Reviewer

This product is worthless! Please don't waste your hard-earned money on this GARBAGE. I TRIED IT EVERYDAY FOR 2 WEEKS WITH NO RESULTS. This product is a SHAM. All these positive reviews are paid for by the company. NOBODY really likes this crap! Purchase it and you will be disappointed, just like everyone else is! Please don't waste your time nor money...

Bottom Line: No, I would not recommend this to a friend

Feb 21, 2020

Hi TeeTee. We are sorry to hear that you are not amazed by your Plexaderm results. With proper application, Rapid Reduction Serum results are visible within 10 minutes and can last up to 10 hours. Please let us know if you need any assistance or if you have any questions. We can be reached at 1-800-681-0366 or by email at customercare@sheerscience.com.

All purchases are backed with a 30-day money-back guarantee. If you are not 100% satisfied then your order can be returned within 30 days for a refund.

---

Doesn't work

By Deborah M.

,

Spring Lake, MI

,

Dec 11, 2019
Verified Reviewer

I saw all the great results so I purchased Plexaderm at 40% off if I bought 3 bottles. I followed the instructions exactly and it didn't work. My bags are very mild. Maybe if I had bigger bags it would reduce them slightly. Keep your return info because you will most likely need it. Better yet, don't even bother.

Bottom Line: No, I would not recommend this to a friend

Dec 11, 2019

Hi Deborah. We are very sorry to hear that you did not have a positive experience with Plexaderm. Most customers experience dramatic results within minutes. All purchases are backed with a 30-day money-back guarantee. If you are not completely satisfied, then your order can be returned within 30 days for a refund. Please feel free to contact us directly with any questions. Our friendly customer care team is available to assist you at 1-8-00-681-0366 or by email at customercare@sheerscience.com.

---

Advertisement

---

Have it and used it...

It DOES work, but so does Sudden Change, available at many drugstores and at Fred Meyer for under $10. It's the SAME exact thing, works the same way (it has been around for decades) and you don't have to spend all the money that Plexaderm costs. Plexiderm is fooling the public by claiming this is some great new discovery. They're laughing all the way to the bank!

Bottom Line: No, I would not recommend this to a friend

Nov 4, 2019

Hello Christine. Yes, Plexaderm works; thank you for commenting. Plexaderm uses different technologies in its formula than in other products. We've tested most products available to the consumer, and found that Plexaderm is more effective. In addition, all Plexaderm purchases are backed with a 30-day money-back guarantee. We are confident you will love your results. If you are not completely satisfied then your order can be returned within 30 days for a refund. Please feel free to contact us directly with any questions.

---

Terrific! Pleasant surprise!

By Laraine K.

,

Myrtle Beach, SC

,

Oct 18, 2019
Verified Reviewer

I was absolutely amazed at how Plexaderm performed!

It did exactly what the commercial showed, and I'm not kidding!

I have slightly dark, puffy circles under both of my eyes and I was able to literally watch them disappear while I was putting on my eyeliner. And, when I didn't wash it off in the evening, it remained pretty good overnight! One of the few products I have ordered lately that did what it said it would. I hope it works just as well on everybody who orders it.

Bottom Line: Yes, I would recommend this to a friend

Oct 21, 2019

Hi Laraine. We are very excited to hear about your great Plexaderm results! Thank you for sharing your wonderful experience.

---

Advertisement

---

I feel ripped off

By Donna C.

,

Florida

,

Oct 4, 2019
Verified Reviewer

I bought a $59.95 bottle of Plexaderm. When it came in the mail I thought the bottle seemed supposedly empty. I opened the bottle to see if there was any Plexaderm in there and there was maybe at most a half of one teaspoon. What a rip-off and it came in a bottle that was at least making you think you would get your money's worth. I feel ripped off.

Bottom Line: No, I would not recommend this to a friend

Oct 4, 2019

Hi Donna. We are very sorry to hear that you are disappointed in your Plexaderm. The bottle may be tiny, but each one contains more than enough cream for 30 full applications under each eye. If you are not completely satisfied then your order can be returned within 30 days for a refund. Please let us know if you need any assistance or if you have any questions.

---

And the previous product was much better

By Michael O.

,

Newport News, VA

,

Sep 28, 2019
Verified Reviewer

I have used Plexaderm for a long time. The original one worked absolutely incredible, I was very happy I ordered more than three times. The latest version completely sucks. It is not as effective as the original which literally did miracles under the eyes. This one only works half as well and leaves a color base.

The other one didn't, it didn't have any color base. I tried it this morning when I got it in today and it looked like the skin under my eyes was a different color than my face.

Now to be honest, I did get rid of a lot of the bags, but not like the older version. I don't know that I will ever order this again.

Bottom Line: No, I would not recommend this to a friend

Sep 30, 2019

Hi Michael. Thank you for your feedback. The new Plexaderm Rapid Reduction Serum is an advanced formula that took over a year to develop. It applies easier, works better, is more comfortable on the skin, and lasts longer (up to 10 hours) than our older Rapid Reduction Cream PLUS.

Plexaderm Rapid Reduction Cream PLUS is still available for those like yourself who prefer it over the serum. You can find it here: https://www.sheerscience.com/plexaderm-rapid-reduction-cream-plus

Please let us know if you have any questions. Thank you for being a valued customer!

---

Don't waste your money!

By Patty O.

,

New Jersey

,

Sep 20, 2019
Verified Reviewer

I bought this product. It DOES NOT WORK AT ALL! Do not waste your money. This is not a fake review. It's the truth! I honestly don't know how Plexaderm is able to show such drastic results on their commercials. It's simply a waste of money.

Bottom Line: No, I would not recommend this to a friend

Sep 24, 2019

Hi Patty. We are very sorry to hear that you are not experiencing dramatic Plexaderm results. Your satisfaction is our priority. Please reach out to our customer care team for assistance with your application and results. They are available to assist you at 1-800-681-0366 or by email at customercare@sheerscience.com. We look forward to speaking with you!

---

Horrible customer service

By Stephen M.

,

Philadelphia, PA

,

Sep 19, 2019
Verified Reviewer

I bought 6 bottles for my wife as a gift...she uses about a bottle a month. She opened a bottle today and nothing came out. We called and tried the 20 pumps covering the hole and was basically told oh well, will give you a $20 credit on your next bottle. I ask what about this one I paid $40 for, and was told sorry, it's only a 30-day warranty and you're out of luck. I said no one told me this when I ordered them, and I would have only ordered 1 bottle at a time, and was told oh well.

I would not recommend this product as customer service is horrible. I saw this on my local news channel and I am calling them tomorrow.

Bottom Line: No, I would not recommend this to a friend

Sep 24, 2019

Hello Stephen. Thank you for speaking with our customer care team. We are very happy to have helped. Please let us know if you need any further assistance or if you have any additional questions.

---

There's a "BUT" to this product

By Nancy B.

,

Washington

,

Mar 20, 2019
Verified Reviewer

I bought Plexaderm a couple of months before a big event, thinking I'd have time to perfect the application. It does work, the bags under my eyes all but disappeared, and the crow's feet around my eyes were diminished as were a few other lines around my mouth.

BUT...

Once applied, if you try to TALK...or SMILE...or act "normally" in regular day-to-day situations, the laugh lines appear to be deeper, the crow's feet are accentuated and seriously. It makes one look much older in the end.

The customer service department was very accommodating (although I've not yet seen the refund in my bank account), and it's just a shame the product didn't work...for me, anyway. I was so hoping it would!

Bottom Line: No, I would not recommend this to a friend

---

Did not work for me!

By Dolores S.

,

New York

,

Mar 18, 2019
Verified Reviewer

I bought this product praying that it would work as it was advertised. I put it under my eyes and waited. It left my face white with the residue. My bags under my eyes still remained. This did not work for me.

Bottom Line: No, I would not recommend this to a friend

Mar 19, 2019

Hi Dolores. The application process is most important for obtaining great results. Product residue is a result of too much being applied. Please reach out to us directly for assistance with your application.

---

Dispensers don't work

By Lee P.

,

Irving, TX

,

Mar 13, 2019
Verified Reviewer

I ordered one Plexaderm Rapid Reduction Cream and it worked like shown in the video. I re-ordered a three-pack and when received, only one dispenser worked. I returned the two clogged dispensers and received two replacements in a new style dispenser. One of these was clogged and never would dispense any of the cream. Plexaderm doesn't want to replace or refund the price I paid for this third dispenser of $39.97 but only offered $20.00.

This is a ripoff and they won't stand behind their product. No matter how good it is, it's worthless if the dispenser doesn't work. Now I've found other products and it appears they cost less and do the same thing as Plexaderm.

Bottom Line: No, I would not recommend this to a friend

---