Vivint Reviews
Claimed This company has claimed this profile, is getting alerted on any new customer reviews entering this page, and may engage in dialogue with its customers to address their matters.

Companies cannot pay money or provide goods in order to remove or alter customer reviews.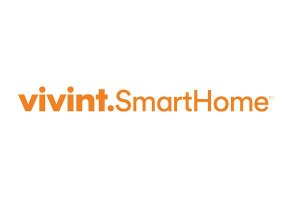 Vivint is a smart home company that offers home automation, energy management, home security, and solar energy solutions. Read Customer Reviews.
---
1 star

By Peter G.

,

Van Alstyne, TX

,

Jan 26, 2020
Verified Reviewer

Overall Experience:

I want everybody to be aware that this company is by far the worst company I ever dealt with. The CEO Todd Pedersen himself does not care about customers. I reached out to him multiple times and he refuses to respond back to me showing what type of person he really is. He is a complete joke and so is his company. I was supposed to get cameras and a security system installed at my home yesterday and at the last minute, they canceled on me. I waited the whole day for them to show up and it never happened. They called me at the last minute to tell me that they're canceling my install and that I will be put at the back of the list because they do not have any available install appointments until later on next week. I reached out to several management people in the company including the CEO and their response was things happen, deal with it. I waited on hold all day yesterday for over an hour trying to get a resolution to this problem. I personally felt that the staff members should have done all this instead of me having to stay on hold and getting upset. We are just a number to Vivint. I hope and pray no one else would have to endure the problems and the disrespect that I received with Vivint.

Bottom Line: No, I would not recommend this to a friend

---

SCAM OF ALL SCAMS

By Rachel J.

,

Denver, CO

,

Jan 8, 2020
Verified Reviewer

Overall Experience:

I'll make it quick. Their cameras didn't capture a man breaking down my back door. Their cameras were great at capturing squirrels, leaves and even me every day. But a criminal? Nope.

When I called to see what the heck happened the customer service person was so incredibly rude. I was told "If this actually happened..." "This" being the break-in. Nothing like "I'm sorry this happened, let me help." And when I wanted to cancel the system I learned I'm stuck in an obscene contract so I stayed.

Cut to a few months later and I'm moving, the new owner wants the system, but nope. I would have to pay almost $2k to make that happen and I'm still stuck. So I have to take this crappy system with me.

Bottom Line: No, I would not recommend this to a friend

---

Advertisement

---

Great home security

By Roger G.

,

Ohio

,

Nov 24, 2019
Verified Reviewer

Overall Experience:

Vivint is a great home security system. We have had no false alarms triggered by Vivint. In the very beginning, I personally triggered some false alarms. Vivint called immediately to check the validity of the alert. The doorbell camera works flawlessly as do my other sensors and camera.

Bottom Line: Yes, I would recommend this to a friend

---

Quick to come across speaker when smoke alarm went off.

By Evelyn F.

,

Petersburg, VA

,

Nov 24, 2019
Verified Reviewer

Overall Experience:

One of the kids was cooking and the pan was turned up too high and alarm went off and she was in a panic state and the person calmed her and told her to open the door and window to help let smoke, and they made sure there was no fire before they finished talking to her.

Bottom Line: Yes, I would recommend this to a friend

---

Not really satisfied as we were in the beginning

By Larry G.

,

Devon, Alberta, Canada

,

Nov 24, 2019
Verified Reviewer

Overall Experience:

- Side garage door is saying low battery and then it doesn't. If we would change the batteries every time it would be expensive. When it gets colder we have a hard time unlocking, it just grinds and makes noise like it is opening. Had this replace before. Same thing happening again. Then we have to use our key or go through the front door.

- Front door says low battery a lot too.

- When doors get opened up the voice on the system is delayed by a few seconds, 3-5 seconds. And the voice is very choppy.

- Thermostat battery says it is always low.

I used to recommend all the time but not at this time.

Bottom Line: No, I would not recommend this to a friend

---

Getting Vivint home security was a great choice!

By Lynn B.

,

Bakersfield, CA

,

Nov 24, 2019
Verified Reviewer

Overall Experience:

I really love my Vivint home security system. From the initial install to current daily usage - everything I have encountered from Vivint has been easy, friendly, professional and has provided great peace of mind for me and my family. The equipment is easy-to-use and has a simple and sleek interface. Any time I talk with one of the Vivint technicians or customer service staff, I always find them to be friendly and knowledgeable. Very happy with my security system.

Bottom Line: Yes, I would recommend this to a friend

---

Camera problems

By Mike D.

,

Calgary, Alberta, Canada

,

Nov 23, 2019
Verified Reviewer

Overall Experience:

I have been meaning to call for a while now so some of it is my fault.

The camera for our parking area doesn't pick up all movement. A few times we see perps coming in but not leaving. And sometimes nothing on that camera but we see them on the doorbell camera, but they cane from the alley as per their footprints in the snow.

Bottom Line: No, I would not recommend this to a friend

---

Advertisement

---

Was okay at first, now it's a joke.

By Colm M.

,

Norfolk, VA

,

Nov 23, 2019
Verified Reviewer

Overall Experience:

When we first signed up the service and equipment were good. Now lots of issues. Made me pay for a new sky panel, thermostats keep losing connection with panel/app. Updates to app OS make cameras buffer or sometimes just not load. I run six cameras and the alarm even has its own modem.

Look elsewhere for up to date equipment and service.

Bottom Line: No, I would not recommend this to a friend

---

Vivint

By Leslie D.

,

Palmdale, CA

,

Nov 23, 2019
Verified Reviewer

Overall Experience:

We've had the alarm system for approximately 4-5 years, which includes home control. The system has performed well over the years. I would recommend this system. There's so much more you can add to the existing system that allows you to get more out of the system.

Bottom Line: Yes, I would recommend this to a friend

---

Not happy, they got one star because I couldn't leave no stars

By Alberto M.

,

New York, NY

,

Nov 23, 2019
Verified Reviewer

Overall Experience:

One Saturday afternoon a door to door salesman rings my doorbell telling me about products I wanted to buy even before he told me about them. Once I was approved for the service an installer came within 20 minutes to install the system. The installer made a hole in the wall and did a terrible patch-up job and came back twice to fix it. Had issues with one of the locks and once that was fixed and my service was up and running I felt comfortable not having to call Vivint. After the installation obviously we were new homeowners and never had a security system before and we opened the door, the alarm went off as it's supposed to and we put in the code to stop it. Police responded even though we put the code in. Two weeks later we received a summons for $250 plus a $100 registration fee. What we didn't know was that in our town we had to register our security system with the town police and our Vivint salesperson never mentioned it, that's an important thing a salesperson should know. So another 2 weeks later it happens again, police respond and 2 weeks later we get another summons for $350 for the reasons mentioned above. So we call Vivint because now we are on a "do not respond" list with our town police because of two false alarms and they told us that their salespeople always mention to register, which this customer service rep wasn't with them so how would they know, so I asked for a manager and she just told me the exact same thing. My wife contacted the Better Business Bureau and left a complaint and suddenly they decided to contact us and credit us for the service for $500-$700 to repay us for their mistake. So I have a useless security system because I'm still on a "do not respond" list. Thanks Vivint.

Bottom Line: No, I would not recommend this to a friend

---

Worst ever

By Dave B.

,

Boise, ID

,

Nov 23, 2019
Verified Reviewer

Overall Experience:

The worst equipment! A lot of times we will get packages delivered and the doorbell camera doesn't pick up anyone there. Or they've already rung the bell before it detects anyone.

We have had nothing but trouble with it since we've had it. Techs have come out to work on it and it works for a bit but not for very long. Can't wait until our contract is up so we can cancel.

Bottom Line: No, I would not recommend this to a friend

---

We love our Vivint

By Curt L.

,

Mount Vernon, IL

,

Nov 23, 2019
Verified Reviewer

Overall Experience:

Vivint is such a great company. Their product is second to none, customer service is awesome. I have the security system and their door locks and smoke detectors. And I really like their app, it's awesome. Thank you Vivint for keeping my family safe.

Bottom Line: Yes, I would recommend this to a friend

---

Advertisement

---

Big mistake

By Alan M.

,

Fort Saskatchewan, Alberta, Canada

,

Nov 23, 2019
Verified Reviewer

Overall Experience:

I asked not to have voice call in when the alarm goes off. The sales guy said he would deactivate it. He did not. The app sends me notifications when a different house leaves their interior garage door open, which makes me think they are monitoring the wrong house. The battery in both the main and front door lock have both died in the first 4 months of having the unit.

I wish I had gone with a different security company.

Bottom Line: No, I would not recommend this to a friend

---

Awful

By Kiree Y.

,

Washington DC

,

Nov 23, 2019
Verified Reviewer

Overall Experience:

I am tired of calling for assistance with my home security system. The doorbell camera does not pick people up when they come on the porch or leave a package. There is a delay when someone presses the doorbell until I actually hear the bell noise.

Bottom Line: No, I would not recommend this to a friend

---

Not for me

By Jared M.

,

Nebraska

,

Nov 23, 2019
Verified Reviewer

Overall Experience:

I never use it. I wish I never got it in the first place. Wish I could cancel without paying thousands to just cancel it. I get alerted for people walking on my sidewalk the night before.

Bottom Line: No, I would not recommend this to a friend

---

No service

By Shelby O.

,

Lubbock, TX

,

Oct 8, 2019
Verified Reviewer

Overall Experience:

We have a business account with Vivint and I have had nothing but problems. Get ready to be woken up several times a night with your alarm going off and people calling you. When you try to get them to come out to service their equipment they will blatantly refuse, they will offer to send you parts and have your service at yourself once they get you trapped in the contract. You can forget about getting any service from these people, good luck.

Bottom Line: No, I would not recommend this to a friend

---

Exploitation of Senior Citizens

Overall Experience:

I'm a 68-year-old woman living on a small S.S. check and have been trapped by Vivint into a 5-year contract (it won't expire until 2022)! I would never knowingly sign such a contract! I've got Vivint because I was living by myself and suffering from seizures. But recently my circumstances changed when my daughter moved in with me and therefore I have no need for their service any longer.

I've called Vivint and was told that I have to pay for the remaining balance if I want to cancel the service, which is over $50.00/month for the remaining 36 months or so!

Beware, this is not something their sale representatives will formally disclose to you. Actually, you'd be better off not giving your business to this company!

Bottom Line: No, I would not recommend this to a friend

---

Advertisement

---

Things they don't tell you

By Dallas H.

,

West Virginia

,

May 20, 2019
Verified Reviewer

Overall Experience:

I signed a 2-year contract, kept them for much longer and then when I just let them go they come after me years later saying I owe them almost $1000.00 because I was supposed to put it in writing prior to contract ending. Fine print I guess, but they should make all aspects of the contract very clear. BS I'm calling it. Then they harass your family members and no clue as to how they got their numbers.

Bottom Line: No, I would not recommend this to a friend

---

Over priced

By Bison W.

,

Florida

,

Apr 23, 2019
Verified Reviewer

Overall Experience:

A Vivint salesman showed up at my door on a Friday afternoon. I had been thinking about a security system, so I was willing to hear his pitch. I have been in sales all my life and his pitch was the typical garb. He said he had to make sure I qualified…FIRST FLAG. Everyone qualifies. I had to sign up for a five-year monitoring service at $60.00 per month for the equipment I would choose…SECOND FLAG.

I had an option to purchase the equipment over five years by taking out a personal loan through Citizens Bank in Utah, where the Vivint HQ is located (more on this later)…THIRD FLAG. I indicated that I wanted to research the company before making the purchase. The salesman applied all the great reasons to sign up and told me I had the standard 3 DAYS to change my mind if I did not like the service and equipment…FORTH FLAG. I said that is ridiculous and he changed it to 30 days to cancel the contract. He said he had a tech that could install the equipment that evening…FIFTH FLAG.

I agreed to the installation and the tech arrived around 7 PM or so and did not leave until after midnight. Every salesman knows if they do not get the contract before they leave, the chances are less than 50% they will later.

I broke my first purchasing rule…do your research first! Once I started researching, I found a very large number of less than positive reviews. Every company gets bad reviews, but each negative review seemed to reflect the same issues…equipment failures, salesman not being honest, customer service horrors, etc. Even the better reviews seemed to have negative issues as well…STRIKE ONE.

I then researched the equipment. I found some of the exact items such as the door lock, Kwikset Smart Lock 888, and other items that were as good or better than what Vivint was selling. I chose the higher priced items I found for my comparison and discovered that over the five years of sending payments to Citizens Bank, it would cost me almost double the price…STRIKE TWO.

The main issue that was very negative to me was that I was taking out a personal loan from Citizens Bank for the equipment. So in two years, my equipment fails and Vivint does not feel obligated to replace it, I am still responsible for the payments.

I contacted Citizens Bank and they were not very knowable as to the situation. They did indicate that there is no interest on the loan and not even fees that they charge Vivint. I never heard of a back that would process hundreds of loans with no interest and no fees…STRIKE THREE.

Once my salesman called me about these issues, he only went over his sales pitch and really did not address any of my concerns. He then said he would later contact me to talk about my trepidations. One week later, no call or even an email. Needless to say, I canceled my contract and had the equipment removed. The tech did a nice job of removing the equipment and seemed to understand my issues of cost and reviews.

To sum it up…double the equipment cost, personal loan that has to be paid regardless if equipment works or not and the monthly monitoring service is very high. I liked all the equipment Vivint installed, but there were too many negative issues for me to consider keeping the service. Just do your research before you purchase from this or any other company that shows up at your door.

Bottom Line: No, I would not recommend this to a friend

---

Worst customer service winner

Overall Experience:

After extensive troubleshooting as a result of numerous false alarms, the technical issues with my Vivint system appear to have been resolved. But the customer service is the worst I have experienced for any product anywhere.

Most recently I have attempted to get the company to send me a certificate of installation for insurance purposes. Because the system is for a home that isn't my primary residence, another family member signed a service agreement in my absence. Four months and many telephone calls later, I still am unable to get a legible certificate issued in my own name. My most recent contact with the "Customer Loyalty" department was so awful that I can't understand how they stay in business. And back when the system was sending alarms in the middle of the night, I could rarely rouse a sentient being when I replied to their automated callback.

I have another security system for a home in another city. It's cheaper, works better, and has a living, breathing workforce.

Bottom Line: No, I would not recommend this to a friend

---

Buyer beware

By Karen W.

,

Texas

,

Mar 6, 2019
Verified Reviewer

Overall Experience:

I had these people come to my door on August 8th, 2014. I told them it wasn't my house, it was my fiancé's. They said they could install it and if he didn't want it they'd take it out. They damaged the wall putting in the panel and cut wires (so I still have live wires in my wall). My fiancé did NOT like it. I called to have it removed on August 12th, 2014. But because of the damage, Vivant said if I canceled they couldn't get a work order to come fix the property. I called them, emailed them estimates from contractors, and did everything I was supposed to do all while paying for their monthly service for 4 YEARS! At the end of the contract agreement I had only a balance of $225 left on the contract, I refused to pay because they STILL hadn't fixed our wall, estimated cost was $3,500.

I was told by their company that if I canceled my contract early I would owe the amount it cost to install the system plus the equipment charges, which was $2420 on my service agreement.

All this time I paid for the service, not my now husband, I signed the contract he wasn't even home at the time. Well, they sent me a contract with my husband's signature and were going after him and his credit for the money even though it was under my name at the time and we weren't married. I told them and emailed proof of my husband's signature and said the one they had was a forgery!

Vivint sent my account to collections and I ended up having to pay $1,500 to a collections company to get this off my husband's credit.

So total I spent was $3,600 for the monthly fees ($75 for 4years), $1,500 to the collections company, and I still have to pay for the wall damage myself to the tune of $3,500.

I should have punched that Vivant salesperson in the balls when he was at my door 5 years ago.

Bottom Line: No, I would not recommend this to a friend

---

Do NOT put yourself through this.

By Megan M.

,

La Quinta, CA

,

Feb 17, 2019
Verified Reviewer

Overall Experience:

I'm only giving 1 star because I have to give something. Do NOT get Vivint unless you really enjoy self-torture. We've had massive issues with them over the duration of the contract we signed but most currently I am sitting at our house with our smoke detector going off and Vivint refusing to send a technician out because it "looks fine" on their end. I have three animals at home stressed to the max because we can't get it to stop beeping. The most they have offered is to mail us a different smoke detector that we then install ourselves. We've replaced the batteries and called them twice. I truly can imagine what this would be like if we had a baby or children in the house. Worst customer service I have ever experienced. I'm not the type to write a bad review unless it's something that is egregious and has been consistent. Vivint has been both. Save your money and your sanity and go with someone else. We will be once our contract is up.

Bottom Line: No, I would not recommend this to a friend

---

Advertisement

---

Fraudulent accounts

By Anthony J.

,

East Coast, USA

,

Feb 13, 2019
Verified Reviewer

Overall Experience:

I gave them one star because this page will not let you leave it blank. You are forced to give them at least one.

I would NEVER recommend them to friends OR enemies!

Vivint opened a fraudulent account in my name using my address for service for a third party residence in California.

They apparently didn't request any identification from the third-party that they allowed to initially open an account in my name. They didn't request any proof of address from that third-party when accounts were being opened 3000 miles away from my home. They apparently didn't request any type of identification when their technicians installed whatever type of equipment they install in those residences. I wonder whose name was signed on the contract; mine or the third-party. This is clearly identity theft.

I am still trying to get the account closed.

Bottom Line: No, I would not recommend this to a friend

---

Welcome to the hotel Vivint. You can check out anytime you like, but you can never leave.

Overall Experience:

You will never get away from Vivint. They're like the stink on a pair of socks you fell in the river wearing and forgot about on your back porch for six months.

Never, ever, ever answer the door if you see any kind of Vivint logo on anything the person at the door is wearing! You will regret even talking with someone from Vivint for the rest of your living life. Then, when you die, all of your descendants will be haunted by Vivint for the rest of their lives.

Only through an act of god may you escape the curse of Vivint.

Seriously though, they are the single most evil company on the planet. Think I'm joking? Go ahead, sign up for a Vivint home security system. Just don't say you weren't warned.

Bottom Line: No, I would not recommend this to a friend

---

Never answer the door for Vivint

By June B.

,

Corpus Christi, TX

,

Nov 18, 2018
Verified Reviewer

Overall Experience:

We had a Vivint salesperson come to our house yesterday, he told us they would buy out the remainder of our ADT contract and a Vivint security system was going to cost $22 per month. We very stupidly agreed.

There was a technician available immediately, and he took our ADT system down and disconnected it. He installed part of the system that evening and would return the next day to finish. I called to verify this the next day, turns out it would be $22 per month for 8 months, then around $70.00 per month for 5 years, and we still pay ADT their $40 per month. Being in the 3-day cancellation period, I canceled. The technician returned, took the Vivint stuff, and said he could not put the ADT control panel back. So now, we have a gaping hole with live wires hanging out of our wall. ADT charges $93 per HALF hour to return to the house to reconnect, not an option right now. I hope my identity is not stolen from these people because they outright lied about the cost to get us to sign up, not sure what else they are capable of.

The lesson here is, never ever answer the door for these people.

Bottom Line: No, I would not recommend this to a friend

---

Worst company ever

By Donny I.

,

Pompano Beach, FL

,

Nov 6, 2018
Verified Reviewer

Overall Experience:

Someone attempted to break into my home, the alarm never sounded. Packages were were stolen from in front of the doorbell camera, no footage of the events. Co-owner of the home is blind and we asked for a panel that he can use, and I have to pay over two thousand to buy out the contract for them to do that.

Bottom Line: No, I would not recommend this to a friend

---

Horrible company

By Rita S.

,

Crosby, ND

,

Nov 5, 2018
Verified Reviewer

Overall Experience:

My husband and I joined Vivint uneducatedly during the oil boom. They used families like us to sell the product with no intent of servicing us. We moved out into a different home, which it took them 6 months to come and reset up, plus we signed on a new contract since we didn't want to pay $100 moving fee. We one more time moved but didn't tell them. Just paid our monthly fees. We had a short period of lost employment and we tried to get out of the contract without penalty as we heard they have done it for others. We got denied. We continued to pay monthly for an unused service. We have lived in our home since August 2016, finally we got told our contract is over and we are paying month to month. We asked how to cancel our service and did the steps to do so. The remaining balance should be $204, we are still in a fight over a month later to cancel, and we get a collection email today demanding just under $800, otherwise, they are turning us over to collections.

I will be fighting this to the end. You cannot keep ripping people off. I have spoken with other customers of theirs and no good words come from anyone. They do not want to service divide the county but they sure want to take all of our money. Do not sign up with this company! Find someone else.

Bottom Line: No, I would not recommend this to a friend

---