Carvana
Claimed This company has claimed this profile, is getting alerted on any new customer reviews entering this page, and may engage in dialogue with its customers to address their matters.

Companies cannot pay money or provide goods in order to remove or alter customer reviews.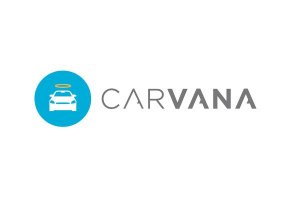 Carvana's all-online used-car purchasing process allows you to choose a car online, get financing and have the car delivered directly to your home.
---
This company is actively collecting reviews from its customers. All reviews submitted are subject to moderation and approval to ensure they meet our

Review Guidelines

.

BAD

By Rodrick H.

,

Indiana

,

May 5, 2020
Verified Reviewer

Overall Experience:

They delivered a wrecked car to me and I reported it once I realized the issue. They had me take it to a certified dealer. Then when it was ready to approve the fix on my car they denied it saying I never reported the issue in the first 7 days. I have did not have my $12K car for the first 6 weeks. Now I'm paying on a $12K car that is wrecked.

Bottom Line: No, I would not recommend this to a friend

May 6, 2020

Thank you for leaving this thoughtful review. We are saddened to hear that you are enduring cosmetic issues with your vehicle. All of our vehicles are put through a rigorous 150-point inspection to ensure they meet our high-quality standards. If you are not happy with your vehicle choice, we offer a 7-day money-back guarantee, no questions asked. After reviewing your account, it looks as though we have attempted to communicate with you regarding this matter but have not been able to fully resolve it. Please give us a call at (800) 333-4554 for further assistance.

---

Updated review

Update

By Rick S.

,

Winchester, CA

,

May 1, 2020
Verified Reviewer

Overall Experience:

It took a bit, but Carvana reached out and did help me resolve my issue. There are pros and cons associated with doing business with them. Work needs to be done on the backend, the logistics of getting someone a car that meets their needs after the order is placed, but the front end is a lot better than dealing with shady car dealers. Moving my rating up 2 points to a 3.

Bottom Line: No, I would not recommend this to a friend

May 5, 2020

Thank you for giving us insight into your recent Carvana experience. We are pleased to hear that your issues were rectified, but are disheartened to hear about the challenges that were faced when going through our purchase process. As a company, we strive to completely change the car buying experience by being able to provide an easy, user-friendly website, along with a seamless online experience when searching through our vehicles. Honest feedback allows us to take action on improving our process and full responsibility for the errors made on our behalf. To ensure pristine customer service, we do utilize all and any feedback provided. Our advocates are here as a resource for you, should you have any concerns or questions please feel free to contact us at (800) 333-4554.

Previous review
Apr 21, 2020

Update

Carvana has reached out to me personally to resolve my issue. Points for that. If things work out positively I am more than happy to revise my review.

(

read more

read less

...)

Previous review
Apr 17, 2020

Update

Carvana's reply to my review below comes across as disingenuous at best. You reference a 150-point inspection prior to selling any car. Must be no more than a cursory look-see, otherwise, how can you explain the level of repair that was required for my car? Further, you reference your 100 Day/4189 mile complimentary warranty as if I somehow overlooked it. Your warranty company (Silver Rock) would not cover it. You consider brakes assemblies as "replaceable." How is it that I'm telling you this, instead of the other way around?

Doubling down: BUYER BEWARE. These people are shysters.

Apr 20, 2020

Thank you for following up on your recent review and concerns. We apologize for the mechanical issues you are currently enduring, along with issues in working with our third-party warranty company, Silverrock. It is never our intention to inconvenience our customers as we understand your time is important. We were able to locate your account and we are happy to see that you have been in communication with our Leadership Team to address your concerns. If you have any additional questions regarding our resolutions, please feel free to contact us at (800) 333-4554.

(

read more

read less

...)

Previous review
Apr 10, 2020

Don't do it

The only easy part was picking the car and getting the financing done. That was a breeze. The rest was one problem after another. Delivery delayed a week. Car missing a front license plate frame (in CA, that's a no-no), then it was several calls to get this taken care of. When I finally did receive the car I noticed rust all over the undercarriage (came from mid-west). I contacted Carvana about this and was told it was just surface rust and that Carvana would never sell a car with embedded rust. Turned out not to be true, as what looked like surface rust on the brake assemblies turned into a $1200 job that Silver Rock would not cover. Rust was so prevalent I had to replace all rotors and brake pads. The mechanic told me calipers might need to be replaced as well. Carvana did give me the option to take it to a mechanic before I finalized purchase but there is no way he would have seen the carnage unless he pulled all the assemblies apart to inspect.

Buyer beware. Just because it looks like a great deal doesn't make it so.

Apr 13, 2020

Thank you for reaching out regarding your most recent purchase with Carvana. We appreciate your feedback and utilize it in a number of ways, all in an effort to maintain the level of customer service we strive to provide with every experience. At Carvana, we conduct a 150-point inspection to ensure our inventory meets our high-quality standards. In the event that there are any unforeseen issues that arise following your delivery, we provide a complimentary 100-day/4,189-mile warranty to help with failing mechanical concerns. We apologize for any inconvenience we have caused you. Please feel free to reach out if you still are enduring issues with the mechanical concerns of your vehicle at (800) 333-4554.

(

read more

read less

...)

---

Buyer beware

By Andrew I.

,

Atlanta, GA

,

Apr 30, 2020
Verified Reviewer

Overall Experience:

Do not buy a car from them! I spent almost $40,000 on a used Porsche Boxster. I had it for less than two months, and the driver's door jam separated from the panel. This is all under their 100-day warranty. I took it to Porsche, and it ended up needing a new door panel, and would cost $3,500 to repair. They called in the repair (to try to get it covered), and of course Carvana said that this is cosmetic, and was not covered. Absolutely useless and I am beyond disappointed. I will never buy a car from them again, and I advise you to use a dealer, that will cover and actually back up the quality of their vehicles.

Bottom Line: No, I would not recommend this to a friend

May 1, 2020

Thank you for taking the time to reach out and share your feedback with us. Carvana aims to provide customers with an exceptional car-buying process coupled with high-quality pre-owned cars. It is our goal to offer transparency to our customers and we do our best to annotate the most noticeable imperfections on each vehicle. We recognize that this process is subjective and for this reason, we offer assistance from our repair team for any after-sale concerns. It is never our intent to burden customers with our repair process and we are sorry that you have been made to feel this way. Please don't hesitate to reach out to us at (800) 333-4554 if you have any further questions or concerns.

---

Poor communication and even worse customer service

By Sophia F.

,

Beaufort, SC

,

Apr 30, 2020
Verified Reviewer

Overall Experience:

I ordered a 2018 Chevy Silverado for my husband because I am about to be on a deployment basically bouncing around for the next few weeks dealing with the current pandemic. He needed a more reliable vehicle and we were excited to have something hassle-free for a second it out crazy lives. Instead, we received a vehicle that was significantly more beat up than in the pictures so we decided to use the swapping option. This is where things got terrible. I picked a new pickup, everything was good to go, so I thought. They changed $400 for delivery of the new vehicle, fine whatever, but on top of that they just up and canceled my delivery because of a "mistake on their end" and refuse to work with me on getting the vehicle here in the day our contract listed. I leave in two days and will have to either pay out of pocket to travel home and take leave after work hours or have to cancel all together. The Carvana Executive Resolution Specialist Lisa from Tempe, AZ was rude when she reached out and unapologetic. Very disappointed and hope no one has to deal with the added stress my family is going through due to Carvana.

Bottom Line: No, I would not recommend this to a friend

May 1, 2020

Thank you for taking the time to reach out and share your feedback with us. Carvana aims to provide customers with an exceptional car-buying process coupled with high-quality pre-owned cars. It is our goal to offer transparency to our customers and we do our best to annotate the most noticeable imperfections on each vehicle. We recognize that this process is subjective and for this reason, we offer assistance from our repair team for any after-sale concerns. It is never our intent to burden customers with our repair process and we are sorry that you have been made to feel this way. Please don't hesitate to reach out to us at (800) 333-4554 if you have any further questions or concerns.

---

Advertisement

---

Updated review

Update

By John W.

,

Indianapolis, IN

,

Apr 25, 2020
Verified Reviewer

Overall Experience:

Carvana's response reports a "rigorous 150-point inspection" but somehow checking for oil leaks isn't in there. I fully believe Carvana screwed up the drain plug and added silicone to hide a leak which ended up being the oil pan.

Bottom Line: No, I would not recommend this to a friend

Apr 29, 2020

We appreciate you taking the time to leave this honest review regarding your post-sale experience. At Carvana, we pride ourselves on providing high-quality pre-owned vehicles and are saddened to hear that you are enduring a potential issue with the oil pan. Since buying a vehicle online is such a different experience, for a piece of mind we provide all our customers with a complimentary 100-day limited warranty through SilverRock. After reviewing your account we do see you have worked with our After-Sale Repair Team to go over the next steps to rectify your concerns. Please don't hesitate to reach out if our team can be of further assistance.

Previous review
Apr 22, 2020

Poor vehicle inspection

Vehicle had a small oil leak. During quarantine, it hasn't been out much. Passed the 7-day time frame before seeing it. Got it "fixed" with a new plug with a warranty. Leaked even more after with a new oil pan needed and some silicone found on the pan. No one there could have inspected the vehicle well and Carvana just tried to pass it off. Without warranty, Carvana screwed us.

Apr 23, 2020

Thank you for taking the time to leave this insight on your recent purchase. All of our vehicles are put through a rigorous 150-point inspection paired with a complimentary 100-day/4,189 miles warranty for any unforeseen issues that may arise. We are sorry for the inconvenience we have caused you, as that is never our intention. Please refer to our third-party warranty provider, Silverrock for any questions on opening a claim for your mechanical concerns. Your feedback will be used and passed along to the proper departments to avoid similar situations in the future. Feel free to reach out to our advocates for additional questions moving forward at (800) 333-4554.

(

read more

read less

...)

---

Stay away from Carvana

By Afshin O.

,

Dallas, TX

,

Apr 21, 2020
Verified Reviewer

Overall Experience:

Total disaster from beginning to end. Don't get fooled by their shiny vending machines. When it comes to the paperwork and customer service they are a horror. They lost the check that my lender sent to them. Obviously the onus was on me to go to the lender and ask to cut Carvana another check. Hours of time wasted with at least 6-7 of Carvana agents who are by the way confrontational with no sense of responsibility.

Another Carvana nightmare story: I originally purchased an extended warranty for the car I bought from Carvana from the company on the Carvana website (Silverrock). Then I changed my mind and canceled within the allowable period. It took Silverrock (3rd party insurance company) three weeks to issue a refund check (no problem, I understand), but instead of sending the check to me, they said they can only mail it to Carvana and Carvana then mails it to me?! I've been contacting Carvava numerous times for more than 10 days to follow up to no avail. Excuse after excuse. The person who originally enquired from Accounting is not working currently. She will follow up again whenever she is back to work?! We don't wanna confuse Accounting by sending another email?! Seriously? You think people were born yesterday? They also steadfast refuse to send any confirmation email or any written acknowledgment as to where the whole process stands. I think they are gonna steal my $1100 (systematic robbery).

I will never do business with these charlatans again and will tell the same to anyone I know. In fact, I am filing a formal complaint with BBB and taking legal action as well.

Bottom Line: No, I would not recommend this to a friend

Apr 23, 2020

At Carvana, we take feedback seriously and we are saddened to hear about the issues you have endured. Every interaction a customer has with us, we want to be sure we are providing an amazing experience and mitigating any issues. Depending on the state the customer resides in, there is a certain process that a check has to go through when a customer cancels their extended coverage. We are very sorry for the miscommunication on our end and please be sure that our accounting team will be working to provide a resolution as soon as possible. Unfortunately, we are unable to find your account to check the status. If you have any questions, please know you are always welcomed to give us a call at (800) 333-4554.

---

Big pain just getting started

By Hal L.

,

Berkshire, NY

,

Apr 16, 2020
Verified Reviewer

Overall Experience:

Under the circumstances of the pandemic, it seemed to make sense to give Carvana a try. We found a 2017 Ford Escape for a little under $20K that would seem to fit us well and got a decent trade-in value offer for our old Honda CR-V. All seemed well until I tried to complete the transaction. We have the cash on hand and don't need financing, so I clicked on the cash option.

Next, it took me to a screen for extended warranties. We don't want one, but there was no option for that on the screen. The only two choices were a $950 upcharge for a 2-year warranty (with mileage limitations) or a $1000 upcharge for a 4-year warranty with a slightly higher mileage limit. I saw nothing about a mandatory extended warranty payment before this point, and especially since we were going to pay cash, I see no reason we should be forced to get one. (Apparently, they are not as transparent as they claim.) Nonetheless, I clicked on the 4-year option with the thought of worrying about it later.

Next it took me to a page where I was supposed to upload a copy of my the front and back of my driver's license, and that is where I just decided to give up on the whole thing. Using the scanner of our high-quality computer printer to capture the license image (looked perfectly legible to me) three times the website kept telling me the image wasn't good enough and I should try again. Having already wasted a half-hour on this one step and not knowing how many other tedious steps there were in the process, I just decided Carvana is not for me.

Bottom Line: No, I would not recommend this to a friend

Apr 17, 2020

We appreciate your feedback and we apologize for the experience on the site. At Carvana, we strive to make purchasing a used vehicle online as easy, seamless and convenient as possible. We are completely transparent with our process and apologize if there was any confusion on our website. Our extended coverages are there to provide peace of mind for customers throughout their vehicle's life, but it is never a necessity to purchase. We would love to get the chance to help you in your car buying journey by mitigating any issues on the site whether it is declining coverage or uploading your driver's license. Please know you are welcomed to give us a call with any questions at (800) 333-4554.

---

Worst Experience of Car Buying Life

By Denise K.

,

Connecticut

,

Apr 8, 2020
Verified Reviewer

Overall Experience:

Originally supposed to have delivery on 3/13, but I was called the day before saying that the rear window had been damaged and they needed to delay delivery in order to send it out to be repaired. Fine. Reschedule delivery for 3/27. I received a call earlier this week to say that the repair was on schedule and delivery was still showing as 3/27.

Got a call a little while ago (3/26) saying that the repair is not something they can do in house and that it will have to be sent out for repairs and they will need to postpone the delivery. This is the worst car buying experience I have ever had. I have already made a car payment on this car and I am paying for insurance. They told me two weeks ago that it was being sent out for repairs, yet they call me the day before delivery to tell me that they need to send it out for repairs? Does this car really even exist? Buy local. That's my advice.

Bottom Line: No, I would not recommend this to a friend

Apr 9, 2020

Thank you for taking the time out of your day to provide feedback about your recent car-buying purchase with us. We are incredibly sorry to hear how your experience went. Our intent is to provide exceptional customer service and we work tirelessly to avoid any possibility of delays. All of our pre-owned vehicles go through a pre-delivery inspection to ensure the vehicles still meet our standards. If there is anything that may cause the vehicle to fall below standards we want to ensure it is taken care of before it arrives. While we understand your time is important, we apologize for the lack of communication. Your feedback is very valuable to us and we will be sure to use it in the future to avoid similar situations. If you have any additional questions, please do not hesitate to reach out to us at (800) 333-4554.

---

Avoid

By Stephen R.

,

New Jersey

,

Mar 31, 2020
Verified Reviewer

Overall Experience:

Absolute disaster. Don't trust the reviews on the Carvana site. There is no method to leave a negative review on there. Found the car we wanted and went through the credit check, financing details, insurance, etc. Everything started out great...then...delivery delayed (flat tire). Then...delivery delayed (couldn't fix flat tire). Then...delivery delayed (need to order tires). Then delivery delayed (who knows). Then..delivery delayed (would not have known but luckily I called to confirm delivery for next day). Nope...delivery delayed again. Cancelled purchase. Cost me a month's worth of car insurance and having to borrow a car for a month waiting. Avoid the headaches. Not worth it, especially with the $400 delivery fee.

Bottom Line: No, I would not recommend this to a friend

Apr 1, 2020

Thank you for taking the time to reach out with feedback on your purchase. Here at Carvana, we strive to transport and deliver our vehicles as quickly as possible, while making sure that we are completing our pre-delivery inspections to ensure our vehicles meet both yours and our vehicle standards. We can't foresee these delays, but we completely understand the frustration, and for that, we sincerely apologize. While we are disappointed that our process did not work out for you, should you have any further questions or concerns, please don't hesitate to give us a call at (800) 333-4554.

---

An amazing experience with Carvana

By Kathryn W.

,

Milwaukee, WI

,

Mar 20, 2020
Verified Reviewer

Overall Experience:

I had my first car buying experience in November/December with the Carvana Milwaukee team, and it was so effortless and designed to help me. I had very limited knowledge on car buying/cars in general going into this process, and I was so intrigued about how Carvana operates mostly virtually. What really made the experience was Adie, the member of the Carvana Milwaukee team that I met with. At the time of picking up my 2015 Chevy Trax, I was within a week of Black Friday, and Adie was so helpful in describing the promotion that Carvana was running for Black Friday and how I could take advantage of it. That conversation stuck in my mind for the next few days, so I decided to look on Carvana's website at other options; I didn't completely love my Chevy Trax, initially. I found my 2016 Ford Fusion and I set an alarm to wake up early on Black Friday to call Carvana, and just as Adie had described, the process was surprisingly simple and effortless. I'm so thankful and appreciative for Adie's guidance, because I am completely in love with my new car. It's perfectly suited for all of my needs, it's an amazing deal and I have had nothing but amazing customer service from Carvana. I don't doubt that I will continue to have amazing experiences with Carvana Milwaukee and I'm so thankful for Adie and her guidance.

Bottom Line: Yes, I would recommend this to a friend

---

Post car delivery issues

By John D.

,

Philadelphia, PA

,

Mar 1, 2020
Verified Reviewer

Overall Experience:

The entire process was very seamless in the beginning. Found the car. Completed financing with Carvana that was comparable to other options. Completed the underwriting process and chose a delivery date with ease. Car was delivered as promised. Delivery person was awesome. The car looked great and was in the condition we were told and expected. We did our part, Carvana didn't. We continued to follow the process after to see that we got our state's permanent registration. We had to upload documents several times but eventually saw the documents were accepted. Fast forward to a few days before the temporary out of state registration was about to expire. Opened a chat with a Carvana agent. The person was fine. After a long wait time, she told us there was no timeline for the permanent registration and Carvana would provide a rental. Went to pick up said rental and it's a small sedan. My car is a mid-size SUV with a third row. Can't fit the three kids in this rental safely with the car seats we own. Now, stuck with a car with no registration or timeline as to when we will get it and a rental car I can't drive as needed. Overall, Carvana needs to address the registration problems that are plaguing customers. I would have bought from them again, but not after the registration problem. Losing out on repeat customers due to mismanagement will eventually lead to their demise.

Bottom Line: No, I would not recommend this to a friend

Mar 10, 2020

Thank you for taking the time to provide your feedback on your Carvana purchase. We are glad to hear the beginning of your purchase was seamless but disheartened to hear about the experience after receiving the vehicle was less than satisfactory. At Carvana, we try to make your registration process easy and stress-free but we apologize the process was not completed on time as we understand this is a large inconvenience. After reviewing your account we do see your registration has successfully been completed. Please don't hesitate to reach out at (800) 333-4554 and we would be happy to assist.

---