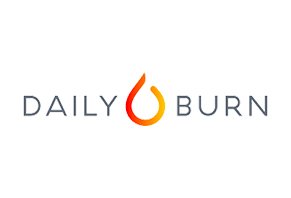 DailyBurn is a fitness website that claims to help you reach your fitness goals through expert workout videos, nutrition information, and personalized plans.
About DailyBurn
DailyBurn is an online fitness destination for men and women that claims to provide 16 different exercise programs and more than 100 workouts—all from elite expert trainers—that can keep you motivated and give you better results in less time, using daily routines, meal plans, recipes, and supplement recommendations. Because of this, DailyBurn dubs itself as a "digital fitness solution" that acts as your complete resource for working out, whether at home or on the go (we'll talk more about this in a moment).
Maybe you're looking to improve your fitness based on a New Year's resolution, or perhaps you've been working out for a while and are just looking to spice things up by trying something new. Whatever the case may be, is DailyBurn a quality website that can help you reach your goals? We'll answer this important question shortly, but first, let's take a look at how DailyBurn works.
Understanding How DailyBurn Works
In order to access DailyBurn's fitness library, you'll need to answer a few basic questions on the company's home page. This includes entering your current weight, your goal weight, and your gender, age, and email address.
Then, you'll complete a 2-minute assessment where you'll need to indicate your gender, age range, current fitness level, and your ideal type of workout.
Based on your answers to these questions, DailyBurn will display a recommended trainer and fitness program, at which point you'll be able to watch a video preview in order to get a better idea if it's right for you.
Then, if you decide to sign up for DailyBurn's free trial (more about this in the Pricing section), you'll gain access not just to your recommended program, but also to their library of more than 100 workout videos across all programs, which are sorted by:
Goals (strength, weight loss, stay fit, etc.)
Difficulty (beginner, intermediate, advanced)
Duration (anywhere from 2 weeks to 3 months)
Workout length (between 15 and 50 minutes)
If you'd like full details about any of the programs, all you need to do is click on them and you'll be taken to their home page.
Regardless of the program you choose, DailyBurn's videos can be streamed through your laptop, phone, tablet, and even devices like Roku, Xbox, and more (a full list of supported devices can be found here). And as you move through your chosen program, DailyBurn is claimed to visualize your progress (e.g. number of workouts completed, weight lost, calories burned, etc.) using graphs and encouraging messages.
What Workouts Does Dailyburn Offer?
So, can you achieve your fitness goals using DailyBurn? Probably so. But is it right for you? Let's take a look at the Workouts offered by Dailyburn.
Overall, DailyBurn provides access to 18 different workout programs, which contain 100+ individual workouts combined:
Black Fire – A two-month program lead by trainer Bob Harper that focuses on short, full-body exercises. Recommended for advanced users looking for "intense results."

DailyBurn 365 – If you're looking to tone up and lose weight, the 365 program provides access to new, live (or on-demand), full body workouts each day. Each workout lasts 30 minutes, is fun to do, and requires no additional equipment.

Inferno – Lead by trainer Anja Garcia, this 21-day program will subject you to "gut-wrenching, grueling" workouts, and keep you motivated as you attempt to break your AMRAP (as many reps as possible) record each week.

Cardio Sculpt – Over the course of 3 months, you'll work out 6X per week with this program (12 different workouts in total), which will focus on achieving lean legs, toned abs, and a tight butt.

Live To Fail – An intense 90-day course for advanced users that will "push your body to the limit," regardless of whether you're looking to lose weight or gain muscle. In fact, DailyBurn claims Live To Fail can help you "progress towards being in the best shape of your life."

DB15 – At just 15 minutes per workout over the course of 15 days, DB15 can help you quickly "transform your body," regardless of your fitness level, with targeted exercises that encompass everything from MMA to yoga.

True Beginner – As the name suggests, this is the program for you if you're just starting out. Here, you'll be able to ease back into fitness over the course of 4 weeks.

Inferno HR – Similar to the original Inferno program, Inferno HR will focus on intense, advanced exercises that are ideal for achieving both strength and weight loss. This time though, you'll add a heart rate monitor into the mix for "personalized feedback that will lead to intense results."

Tactical Bodyweight Training (TBT) – Lead by trainer Cody Storey, who studied in "primal movements," TBT is a 28-day course that helps improve your range of motion, strength, and mobility.

Move! – Through the thirty 47-minute workouts found in the Move! program, lead trainer Keaira LaShae will help boost your metabolism using dance-inspired workouts that can help you tone up and lose weight.

CORE – A two-week program that strengthens and tones a wide variety of muscles, including "abs, obliques, lower back, glutes, and hip flexors."

Yoga Made Simple – Looking to get into yoga, regardless of your fitness level? Lead trainer Briohny Smyth can help you do just that with this 4-week course focused on gentle movements and stress relief.

Yoga – Whether you're a novice or more experienced practitioner, Yoga will move you along a progression—at your own pace—from basic poses to more advanced ones, all aimed at improving your mobility and flexibility.

Pilates (Phase I & II) – Each of these 3-week courses lead by trainer Andrea Speir will help improve your strength and flexibility by focusing "on the body's "Powerhouse," the abdominals and center of the body" and "controlling the flow of your movements."

DBK – Moving away from outdated workouts, you'll learn how to use kettlebells to improve strength and increase toning, "while transforming your body." This course is three months long, with 15 different 50-minute exercises.

Total Cardio – Combining the techniques of three different DailyBurn trainers, this course will use cardiovascular exercises to help you lose weight and increase strength over 28 days.

Beautiful Belly Yoga – Targeted at expecting mothers, this program goes at your own pace over the course of 3 trimesters and helps you continue your yoga practice.

Recover – Using five, 30-minute workouts over the course of a week, this program uses Yoga to "open you up," Myofascial Release to relieve tension, and Mobility to help restore movement.
Mind Your Connection
After signing up for DailyBurn's free trial and testing out some of their content, we found that their videos looked crisp and clear; even when viewing them in full screen mode on a PC.
However, it's important to keep in mind that you'll probably need a fairly fast internet connection to stream the content without any lag, which means that viewing them over your carrier's plan may eat up (no pun intended) a lot of data, and/or could lead to some frustrating viewing experiences when trying to workout when using anything other than a Wi-Fi connection.
In short, while DailyBurn's content may be accessible from almost anywhere, your user experience may not be equally enjoyable in all locations.
You Need to Be Self-Motivated
It's also important to keep in mind that, while some of DailyBurn's fitness tools can provide you with a much needed motivational boost, for the most part, you'll be on your own throughout the entirety of your program.
Because of this, if you tend to lack self-motivation when working out, the independent nature of DailyBurn may not be idea for achieving your fitness goals. In other words, DailyBurn may be able to show you the path to fitness, but it's up to you to get off the couch and put in the effort.
It's Not Just About Working Out
Speaking of which, achieving your fitness goals is often just as much (if not more) about proper nutrition than it is about the types of exercise you're doing, so it's good that DailyBurn's programs address both. In other words, as long as you have the motivation to stick with it, DailyBurn's well-rounded programs appear to address all of your needs.
A Look at Consumer Reviews of DailyBurn
At the time of this writing, 80+ HighYa readers have expressed their opinions about DailyBurn, most of which seem to be positive.
With an average rating of 2.9 stars, some of the most common compliments appear to relate to the variety of workouts and programs available, low price for what you get, positive results from sticking with the programs, the ability to access content wherever you are, and excellent customer support.
On the other hand, some of the most common customer complaints appear to reference difficulty canceling free trials without being charged, in addition to excessive emails (note: we didn't receive too many emails after signing up for DailyBurn's trial).
Outside of HighYa, DailyBurn appears to have an equally positive online customer reputation. The company isn't rated with the Better Business Bureau, although they did hold 27 closed complaints (as of 1/17/17), most of which appear to reference billing problems and canceling trials or subscriptions.
DailyBurn Pricing and Refund Policy
When initially signing up for DailyBurn, you can opt for a free 30-day trial, which gives you full access to your recommended program, as well as to DailyBurn's complete library of videos, articles, and nutritional information. When signing up for your trial, you'll also have the ability to add 1-on-1 coaching guidance for an additional $15 per month, which can be declined if you're not interested.
If you cancel your DailyBurn trial before the 30 days is up, the company claims you won't be charged a penny. However, if you decide to stick with your program, you'll be charged $12.95 per month. According to the company, your membership can be canceled at any time without further obligation.
DailyBurn recently added a Premium service as well, which gives customers access to a full library of all past 365 workouts and exclusive access to new features and content before anyone else. The price is $26.95/mo.
Important note: Keep in mind that membership fees may not be your only costs. Some programs may not require any additional equipment, while others may require weights and other devices that could increase your overall cost by $100 or more.
Also, your nutrition plan will include recommended supplements (which can be purchased directly through DailyBurn), although these can be purchased through third parties if you prefer. In fact, they may not be required at all if you choose.
With this said, DailyBurn does not offer refunds or credits for partial months. In other words, once your cancellation is processed, you'll continue to have access to the site for the remainder of the month, after which your access will be revoked.
DailyBurn Partners with Nautilus for New Video Series
On January 17th, 2017, Nautilus (manufacturer of popular fitness equipment, including the Bowflex MAX Trainer) announced their partnership with DailyBurn to "provide subscribers with exclusive, unprecedented access to Bowflex expert training advice, with new streaming workout videos for Bowflex Max Trainer cardio machine customers."
In everyday terms, what does this mean for you?
After purchasing a MAX Trainer, you can sign up for a free 8-week trial to DailyBurn. Combined, Nautilus tells us that their equipment and DailyBurn's videos can provide you with training plans and workout schedules you need to help keep you motivated.
Additionally, DailyBurn will provide access to an 8-week course hosted by Bowflex Fitness Advisors Tom Holland and Amy Dixon. This specially designed program for MAX Trainer owners is split into two phases:
Phase 1 – Even before your machine arrives, these bodyweight-focused strength and cardio exercises can help you get ready for MAX Trainer.

Phase 2 – Here, you'll work up to MAX Trainer's 14-minute programs via three mini-phases that last two weeks each. Each week, you'll learn a new workout and receive suggestions for supplemental workouts if you're ready.
After your Bowflex trial ends, you'll roll over to DailyBurn's standard $14.95/mo membership.
Can DailyBurn Help You Achieve Your Fitness Goals?
Given DailyBurn's positive online reputation with customers, their more than 7 years in business, their wide variety of workout programs and videos (and the expert trainers who host them), as well as their complementary nutrition information and meal plans, it's very likely that you'll be able to find fitness success using their site.
However, keep in mind that you'll need to be self-motivated in order to achieve this success. In addition, based on our research, you might want to cancel your trial a few days before the 30-day mark in order to avoid possibly being charged.
What's your experience with DailyBurn? Help your fellow consumers be more informed by writing your review below!
» Recommended Reading: The Beginner's Guide to At-Home Workout Programs
61 out 90 people found this review helpful

Rip Off Artists

Lured in by "only $10 a month with first month free trial', you will find your card being charged $50 a month. Great program but dishonest about getting subscriptions, then refusing to refund. False advertising will lead me to complain to the BBB.

Bottom Line: No, I would not recommend this to a friend

---

58 out 90 people found this review helpful

Scam

By

Anonymous

,

New York

,

Jan 28, 2016

Mr. Bob Harper, your company DailyBurn has been debiting my account for six months and I never received the link. You were taking 55.00 dollars out of my account and the link I received looked like this "@#$%^&*&^%$#@". When I contacted your office, they stopped debiting my account, but did not return my money. I will continue to post until I receive all of my money back. I will also contact the Better Business Bureau and let them know what your company is doing. People please be careful with Bob Harper and DailyBurn.

Bottom Line: No, I would not recommend this to a friend

---

Advertisement

---

55 out 122 people found this review helpful

Definitely a scam

This program does not work especially if you live in an apartment and you have neighbors. Also, they don't cancel the program when you want it canceled. They charge for the month after too. That is a nice ploy to get an extra $25. They send you emails daily but don't ever tell you what day they are deciding to charge you. Companies with integrity send you emails telling you, you are being billed. I would definitely not recommend this program to anyone.

Bottom Line: No, I would not recommend this to a friend

---

55 out 70 people found this review helpful

Billed even though canceled

By

Jen

,

Austin, TX

,

Dec 21, 2015

I signed up and canceled the exact same day because it didn't have what I was looking for. Yet today I was still billed for my membership. When I log into the website it shows my membership is not active. Sent an email and waiting to hear back. Will be filing a charge back with my credit card as soon as it shows it is completed. NOT a good business practice, wish I read the reviews of the issues before I signed up.

Bottom Line: No, I would not recommend this to a friend

---

Advertisement

---

54 out 54 people found this review helpful

A fine workout program

By

Jojoleb

,

Highland Park, NJ

,

Jan 5, 2017
Verified Reviewer

I have written a full review of this program on Amazon.com (if you are interested, you can look here: https://www.amazon.com/review/R2PXJUA94CJBSN).

Suffice it to say, that DailyBurn has some nice workout programs at a very reasonable price, with some pluses and minuses.

First of all, it is relatively inexpensive for the basic program at $60 per year. This nets you the "on-demand" library of 23 programs from beginner to intermediate, and access to DailyBurn's daily, live workout (available for 24 hours after it is posted every morning). You also have access to the DailyBurn Community (online forum) and their online newsletter, DailyBurn Life.

HOWEVER, they now have a "premium membership" that more than doubles the price but adds the entire library of 365 daily workouts (all the workouts are previously recorded), a "Best of 365" section, and early access to new content. There is also an option for personal coaching, which will cost you another $150 per year. So when you sign up, you need to be careful about adding components, or the cost will definitely increase.

There are some excellent programs included as well. Special kudos for Live to Fail, Black Fire, Inferno, Inferno HR, TBT, Yoga, Yoga Made Simple, and Pilates (Phase one and Phase two). These are stand alone programs that have higher production values than the original DailyBurn workouts, which were somewhat uneven, but these are really quite excellent. The older DailyBurn workouts have been reassembled into some anthology-type workouts with different instructors and placed in categories (Intelliburn, Core, Total Cardio). These are more inconsistent.

I almost dropped my membership, as DailyBurn had not produced a new workout program in nearly two years because they have been concentrating on their daily 365 programs. They have just added some new programs, however, including Daily Burn Spartan, Bodyweight Burners, Fit in 10, and 15-minute Belly, Butt & Thighs. I haven't had a chance to try out the new workouts, but they look quite promising. The first two are intermediate programs, and the last two are beginner programs.

I am the type of person that prefers a real program, one that is with a set of specific workouts, with specific goals, at a specific level. I would consider myself an intermediate to advanced exerciser, so many of the beginner programs really don't work well for me. Ditto on the 365 program, this has an appeal for those who want a live instructor (a nice perk) and a different workout every day. I tried these for a while, but they tended to be in the beginner to intermediate level and don't seem to follow a specific program.

There is a lot to do here if you are first coming to DailyBurn. Certainly, if you are starting out, you could have even 3-4 years worth of existing programs to work through, depending on your focus. The mature programs are well thought out and produced quite well.

DailyBurn used to have a nutrition program, but this seems to have gone away. Some of the older workouts have basic nutrition recommendations along with them, but the newer ones seem to have eliminated this. There is some nutrition advice on the DailyBurn Life site, but it is not given over in the form of a program. I guess they probably added the nutrition advice along with the coaching, for those who choose to pay for it.

I have always enjoyed Beachbody workouts (I started working out with the original P90) and am now also a member of the Beachbody on demand online site as well.

A few caveats: 1) DailyBurn programs tend to have up somewhere between 4-8 workouts per program, as opposed to Beachbody workouts, which generally have more like 8-12 workouts per program. This means that a typical Beachbody program lasts longer and has a lot more variety. 2) Beachbody programs have much more supporting literature. Each Beachbody program has a manual (can be downloaded) explaining the workouts and each has its own diet. 3) There is a wider variety of Beachbody workouts available on their site than you have on DailyBurn, with more within all categories, from beginner to advanced exercisers. 4) Beachbody workouts are generally better thought out, and better produced. That's not to say that the DailyBurn trainers less experienced or less motivational the the Beachbody instructors (Anja, Ben, Cody, etc are incredible instructors and are right up there with Beachbody's Tony Horton, Shaun T, Chalene Johnson, etc), but Beachbody is a bigger company with more resources and has been in the business longer. Their trainers have the latitude to make programs with more workouts and the money to pay for higher production values.

That said, Beachbody on demand will cost more than twice as much as DailyBurn's basic program. If you are just starting out, DailyBurn may be more than enough, and will definitely last you a number of years. If they start producing a few new programs per year, DailyBurn will have even more value as time goes on.

I think for the more advanced exerciser, DailyBurn will still have value, but might not keep you going for more than a couple of years. For the beginner, you have enough time to grow and use the service (as it stands) for 3-4 years. If you are a beginner to intermediate exerciser and you like a daily workout with different instructors every day (not specifically a workout program), DailyBurn will certainly be for you.

I am still a member and I still recommend this program. As a more advanced exerciser, though, I am using the Beachbody site more often as there are more programs there now that fit my needs. DailyBurn, however, is still a great choice.

Bottom Line: Yes, I would recommend this to a friend

---

44 out 57 people found this review helpful

it's quite disappointing.

Austell, GA

,

Feb 15, 2016
Verified Reviewer

Just signed up and canceled my subscription for DailyBurn all in one day. They are misleading people. I took the time to do my research and read reviews and all that jazz about DailyBurn to see if it would be worth giving the 30 day trial a go or not. After signing up for the trial I soon realized that I was unable to obtain access to all these great workouts everyone was talking about and raving over. I saw a section on their webpage that said to "upgrade" to gain access to ALL workouts, and that it would be the $12.95 a month or whatever. So I clicked on it. All of a sudden I was able to see all the workouts and all the good stuff everyone was talking about and I was excited. However, something told me to just take a peak at my subscription. Low and behold of course, I was signed up for the $25 a month plan. Now yes, $25 a month is not a bank breaker for most people. However, causing me to be under the impression from advertising that I would only have to pay the $12.95 a month and be able to do everything is wrong. No, you do not have to make a payment until the 30 days is up. So yes, you can still cancel at the end and not have to worry about the charge. But why not just be up front? Such a waste of my time that I cannot get back. Spent all morning doing my research and let myself get excited about a lifestyle change that may actually get me motivated for once. Thanks, but no thanks DailyBurn.

Bottom Line: No, I would not recommend this to a friend

---

42 out 44 people found this review helpful

A nice program to work with

By

Yanny

,

Indiana

,

Dec 30, 2014

After trying to decide between DVDs or just using YouTube videos, I was surprised to find how much I enjoyed this program. It's nice that I can be pushed, while still having the program working with my experience level. I enjoy being able to do my yoga at home and using a professional, well maintained work-out program without spending a fortune.

Bottom Line: Yes, I would recommend this to a friend

---

42 out 57 people found this review helpful

Started Me Up Again on my Weight Loss Journey

By

G.H.

,

Arizona

,

Dec 15, 2015
Verified Reviewer

I had gained about 20 extra pounds, that's a lot for someone who is 4'11"! I saw a commercial about Daily Burn and I signed up that night. Daily Burn kept me excited about losing weight and I liked the first program I had chosen, cardio sculpt. I worked out 5 or 6 times a week and my body was changing. I looked tighter and my body's shape was changing for the better. After approximately four months of Daily Burn, though, I realized that it lacked the cardio I really wanted for weight loss.

Most videos are more aimed toward muscle building which is great but I really wanted some cardio that really got my heart racing. I only found two videos that really did that. Because of the lack of cardio, I canceled my subscription to Daily Burn and signed up for Crunch Live instead. I am more satisfied there.

Bottom Line: No, I would not recommend this to a friend

---

41 out 60 people found this review helpful

Definitely not as advertised

I signed up for DB and used it exactly twice. I would have been fine paying the 12.95 as stated, because I honestly forgot to cancel my subscription. Imagine my surprise when I get an alert that my bank account has overdrafted, and they charged me a whopping $64! Add the $35 in overdraft charges and I am not a happy camper.

A strongly worded letter later, I've received a response stating that my payment will be refunded within 5 days. Further explanation states that I somehow "upgraded" my account, which is amazing, considering the fact that I did two workouts and didn't even explore the account whatsoever. Must have been ghosts...yeah.

In any case, I am satisfied to have been refunded, but they will not contact my bank to get the overdraft charges reversed. Can't win them all, I guess.

Bottom Line: No, I would not recommend this to a friend

---

41 out 51 people found this review helpful

Scammers

By

Maureen

,

Apr 18, 2016
Verified Reviewer

This company has stolen our credit card number twice. We had to close one CC out because of their fraudulent charges. A month later they somehow got our new number and put another fraudulent charge on it. Beware of this company.

Bottom Line: No, I would not recommend this to a friend

---

39 out 45 people found this review helpful

Scam

By

Kristin

,

Durham, NC

,

Apr 30, 2016
Verified Reviewer

I have signed up for DailyBurn on 2 occasions. Both times after I canceled I continued to be charged. The first time I was charged $120 for a year membership that I never signed up for. The second time my account just continued to be billed $10 each month. I didn't catch it for 5 months! Each time this happens it takes 2-3 days to hear back from them because they don't have a phone line you can call. Horrible business model with everything online.

Bottom Line: No, I would not recommend this to a friend

---