eSalon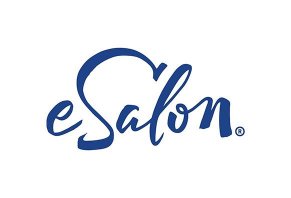 Summary
eSalon's customized hair dye line claims to allow you to find the perfect shade with help from a professional colorist. Reviews vary on whether this brand distinguishes itself from other home dye companies, though the customization features may be overstated.
Pros
Lots of opportunities to give personal feedback on color and adjust it
You'll receive more or less dye depending on your hair needs
Long-lasting color for many people
Cons
Dye formulas aren't as personalized as the company implies
A wide variance in customer reviews
Formulas aren't significantly different than drugstore brands
eSalon Review: An In-Depth Look
eSalon sells customized hair dye formulations to help you achieve your ideal shade at home – no expensive salon appointment necessary.
The company claims that every customer will work with a personal colorist to come up with a unique hair color designed to address your most significant hair coloring needs.
Everything about the eSalon hair dye experienced is customized to you; even the bottle label contains your name, and the date it was formulated. After delivery, you'll have the option to work with a colorist to get any further questions answered
Our analysis will help you understand if eSalon delivers more value than what you'll get from buying a box of hair dye at the drug store.
Ordering Process
To start the purchase process with eSalon, you'll first share some background information:
Your current hair color and whether it is dyed
Whether you have had any chemical treatments in the past month
How long your hair is
Whether you have any grey
Your hair's natural thickness and texture
Your ethnicity
Your natural hair color
If desired, you can also upload a current photo.
Next, you'll choose your preferred color from dozens of options selected for you and leave a message for your colorist (optional).
After, you'll specify when you plan to color your hair and how often you plan to do so.
You'll then have the option to purchase your custom coloring kit and, if you prefer, to sign up for auto-ship deliveries at a frequency ranging from every 3–10 weeks.
At this point in the ordering process, eSalon will give you the option to purchase a variety of products for 20% off. This includes:
A reusable color tool kit ($16–$20)
Color care shampoo and conditioner duo ($24–$30)
Tint rinse ($12–$15)
Protective cape ($9–$12)
'Weekly Retreat' moisturizing mask ($12–$15)
Universal leave-in conditioner ($12–$15)
'Shine Silk' argan treatment ($14–$18)
Skip all these add-ons, and your custom hair kit will be $23.32 with auto-ship or $29.15 for a one-time order.
Upon ordering, a personal eSalon colorist will create your personalized formula. The company claims that its extensive team of licensed colorists work in critically-acclaimed salons and beauty institutes.
These stylists will choose from 150 possible instruction sets for your dye, which will include the necessary techniques for treating different hair sections, how long to leave the product on your hair, and possible troubleshooting techniques if you don't love the results.
They will also work with you after you receive your order to answer any questions and ensure you're happy with it.
Once your order arrives, it will include your personalized hair dye and application instructions, as well as a developer and two pairs of non-latex gloves for application.
Each delivery will only include as much hair dye as you need for one treatment session. Some people will receive two bottles, depending on their hair length, thickness, and how much of an adjustment the color will be from their current shade.
The dye should be used within a week of delivery.
Analysis of Ingredients
eSalon claims to use only high-quality ingredients in its salon-grade formulas, which ensures your hair stays healthy and retains color for weeks after application.
Even so, the company cautions that many users may experience skin irritation or other adverse reactions from using them.
One of the main ingredients in this formula is ammonium hydroxide. This common hair dye ingredient prepares the hair to receive dye so that it can better diffuse into the hair shaft.
However, it's not without risk. Ammonia is harsh on hair, is known to trigger asthma attacks and other respiratory problems, and it might act as an endocrine disrupter, which means that it could affect your hormone levels.
For this reason, pregnant women should limit their exposure to this compound by dying their hair a maximum of three times over the pregnancy.
Some hair dyes are formulated without ammonia to avoid these concerns. However, they often produce less vivid results and result in faster color fading because the dye doesn't adhere as well to each strand.
Sodium Sulfite is used as a preservative. It's usually safe, but those with sensitivities can suffer skin irritation and asthmatic symptoms from exposure.
Overall, these ingredients are typical of what you would expect from home hair dyes. Nothing stands out as offering any specific benefits or risks compared to similar brands.
eSalon Membership
You can purchase eSalon hair dye as a one-time purchase or as part of your color plan.
Doing so will save you 20% per order and give you access to exclusive offers and personalized-how to videos for application.
Any eSalon product can be added to your dye order, and orders over $40 qualify for free shipping.
Every item added to your order will be redelivered every shipping cycle. You can add, skip, or cancel any item—or your whole order—at any point through your account page. It's also possible to request any change to your dye formulation to bring out different color tones.
The company will issue refunds within 30 days of purchase, but only for unused products. These may be limited to one refund per client per product.
Analysis of Customer Reviews
20 customers have reviewed eSalon on our website, giving the company an average rating of 1.7 stars and a 10% recommendation rate. Reviews on Trustpilot are more positive, averaging 4.3 stars after nearly 1,000. We've summarized some of the prevailing opinions below.
Common Compliments:
Salon-quality results
Colorists easy to talk to and gave excellent advice for color selection
Cute packaging
Long-lasting color
Common Complaints:
Recent reviewers share they believe the company changed its formula for worse results
Products don't fully cover grey hairs
Leads to dull colors
Left hair oily and gunky, even after multiple washes
Limited color options
Some received almost opposite hair colors
Popular Alternatives to eSalon
You have several options for receiving hair dye on a subscription basis. Two popular alternatives to eSalon include Madison Reed and Color&Co.
Like eSalon, L'Oreal's Color&Co customizable haircare brand lets you order your preferred shade after working with a professional colorist to get it right.
The onboarding process includes questions about your gender, preferred shade family, whether you've had any chemical or color treatments in the past year, what your natural hair looks like, and other questions that are near identical to eSalon.
One difference is that you can request ammonia-free formulas for demi-permanent coloring.
As with eSalon, Color&Co offers several dozen shades to choose from. You can also sign up for a subscription to save 25% on every order.
Likewise, you can consult with a colorist at any point in the signup process to receive personalized insight. The company will even personalize each bottle with your name, similar to eSalon.
Color&Co's hair dye kit is priced at $26.90. Alternatively, you can subscribe to save 25% and pay $19.90 per delivery (about $3 more than eSalon).
Madison Reed brands itself as a safer alternative to traditional hair dyes because it doesn't contain harsh ingredients like ammonia, parabens, resorcinol, and more.
Unlike the other two brands, you can only choose from a range of pre-mixed dyes, though the company recommends specific shades based on your results from its initiation quiz.
You'll pay between $22–$26.50 for each dye kit, again depending on whether you sign up for a subscription.
Despite its claims of using only safe ingredients, customer reviews show that many Madison Reed users have a negative experience with this brand, as it left them with an itchy scalp and even hair loss.
The Bottom Line: Is It Worth It?
eSalon's hair dye subscription option seems like a viable way to keep up your color at home. You have ample opportunities to customize your shade and request input from the company's coloring experts, and the brand's pricing aligns with the competition.
One thing that concerns us is that the company's advertising doesn't seem wholly aligned with what it offers. eSalon's color questionnaire asks for details about your hair health, texture, length, and other characteristics, and it's implied that your custom formula will contain ingredients related to your specific hair needs.
However, every hair dye formula contains identical ingredients; all that changes are the coloring compounds. So while your quiz results may affect how much dye you receive per shipment, it won't have much more of an impact on your product experience.
eSalon is a viable option for home hair dye, but we don't see much that separates it from the competition. If you already have a brand you love, there's not a compelling reason to make the switch unless it makes sense from a cost perspective.
Customer Reviews
Posted on Jan 11, 2023
Scammers
You're supposed to be able to return an item and get a full refund. Then they claim they never received the item and you never get your money back. I have read dozens of reviews with people having the same issue. eSalon is a huge scam.
Length of Use: Less than 3 months
Bottom Line: No, I would not recommend this to a friend
Pros and Cons
No "pros" were specified in this review
Scammers
Don't give your credit card to them
Posted on Jul 26, 2021
Changed for the worst
I've been using their product since 2012. Well, in 2020 I changed my formula and all of a sudden it wasn't working. My grays weren't covered. The half of my hair that got dyed would fade after a week. All of a sudden I have a crusty scalp and major hair loss. Nothing different in my life or products except changing my hair color shade with them. After googling I see I'm not the only one. So what the heck is going on with this company all of a sudden?
Length of Use: 2+ years
Bottom Line: No, I would not recommend this to a friend
Pros and Cons
Healthy hair color advertised
Accessories included to dye hair
Changed formula
Overpriced
Posted on Sep 9, 2020
Love love love eSalon products
My hair color is incredible. I've been complimented many times including my hairstylist. Love the colors, the shine, softness, and the coverage of grays. Their permanent colors are truly permanent. This is coming from a very picky customer. Hair is extremely important to me.
I highly recommend eSalon.
Length of Use: 1–2 years
Bottom Line: Yes, I would recommend this to a friend
Posted on Aug 26, 2020
Just ok
Although the packaging is fantastic and the amount of product you receive is refreshing, I was disappointed with my personalized color. Even though I was very specific and even included a photo, it was pretty far off of what I'd hoped for. Way too heavy on the red tones and the overall color was not a natural-looking color at all. Never used the second portion.
Length of Use: Less than 3 months
Bottom Line: Yes, I would recommend this to a friend
Pros and Cons
The attempt at individual personalization
The packaging
The color I received
Posted on Jun 10, 2020
Long time customer - no more
I have been a long time customer, over 5 years...maybe longer. Was very happy at first with the product and the customer service, as we fine-tuned the color. It covered the grays well and lasted a reasonable time. In the past few months, they changed the formula and since then it has not covered the grays and not held the color. The appearance is duller than it used to be. Just did my last eSalon coloring. I will change companies. I started with the main front part so it would get the longest time of color. It did not cover and still shows a lot of gray along the part line. Customer service has declined as well. When I tried to explain that it was dull without the previous highlights, I got what felt like a "spanking," telling me the product does not offer highlights. I suspect I got a younger person who did not understand that hair has natural highlights and thought I referred to an added process. I am done with them and will try Madison Reed, as another reviewer suggested. Too bad. They must have changed owners as well as product...not an improvement.
Length of Use: 2+ years
Bottom Line: No, I would not recommend this to a friend
Pros and Cons
Was very happy at first with the product and the customer service, as we fine-tuned the color.
It covered the grays well and lasted a reasonable time.
In the past few months, they changed the formula and since then it has not covered the grays and not held the color.
The appearance is duller than it used to be.
Customer service has declined as well.
Posted on May 29, 2020
Terrible service for a loyal long-time customer
I was a long-time loyal customer since 2013 (7 years). In my last order I requested a slightly lighter color. No one warned me the gray wouldn't be covered by the lighter color. I dyed my hair to discover my 7-year-old say she could still see my gray hair. The hair dye did not get to its usual dark color during processing. Something was wrong with the formulation. When I contacted eSalon, I was told the lighter color should have covered the gray and that I didn't follow the instructions, so that's why it won't come out right. I followed everything exactly as the instructions stated. I have been doing this for 7 years. I was told nothing could be done because they had already given me something complimentary in the past due to a gray color issue. It wouldn't have been a big deal except that the formula wasn't the same, didn't turn dark like normal, and it absolutely didn't cover the gray after I left it on for 30-35 minutes!
I am appalled that a loyal customer means so little. I have never asked for a credit in the past. I have never complained to them until now. The customer service agent, Karen, was unhelpful! I warn you that your loyalty means nothing to them and the formulation is not consistent as of 2020. I am going to Madison Reed.
Length of Use: 2+ years
Bottom Line: No, I would not recommend this to a friend
Pros and Cons
No "pros" were specified in this review
Terrible customer response
Doesn't care about loyal customers
Posted on Feb 29, 2020
Horrible!
The color wasn't the right one the first time. You couldn't even notice I had colored it! They sent me a new one. Again. No red. Nothing. Left my hair extremely oily and gunky. Washed it 3 times and still. Horrible product. How do you guys sleep at night knowing you are scamming people?
Bottom Line: No, I would not recommend this to a friend
Posted on Sep 9, 2019
Scammers
I was not happy with the gray coverage - color washed out quickly.
I canceled my subscription. Today, I see that they have charged my bank account and are shipping another order. Can't do anything today because it is Labor Day. Will be contacting the fraud department of my bank first thing in the morning.
Buyer beware!
Bottom Line: No, I would not recommend this to a friend
Posted on Sep 4, 2019
Left disappointed
I ordered this with high hopes. Chose my color, uploaded pictures, contacted the colorist and specified that I desperately wanted this to not end up looking like a typical box dye. I very much wanted a natural color that would liven my brown hair to an Auburn coppery brown color. I expedited my order, very excited, and still waited a week and a half before I received notification that my package was about to ship. My colorist assured me that my color would not be too red and would turn out natural. After getting the tracking info, my package shipped pretty quickly, but that is thanks to USPS. When I got my color, the printed chart of color amounts seemed as though it hadn't been tweaked from the base color I picked to begin with. I almost wanted to send it back. "Customizable" seemed like all they had done was slap one of their pre-prepared dyes with a custom-printed sticker. Even so, I did a strand test and waited a couple of days to see if it looked okay. Against my natural color, I figured it looked alright and went through with the rest. Now my hair is a deep plum red and incredibly dry and fried. When I brush it, bits break off left and right. I have deep conditioned twice and it still feels very dry and tangled. Although they offer the option to redo the color if you aren't happy, I still have not heard anything from my "colorist" after reaching out. I guess they have their money now and I don't matter. I should have bitten the bullet and gone to a real salon. I feel scammed.
Bottom Line: No, I would not recommend this to a friend
Posted on Aug 8, 2019
Limited color options and bad customer service
After placing my order, I got an email saying that my desired hair color couldn't be achieved with their lighteners. No big deal. They refunded my order and cancelled my subscription. I went to a salon and got my hair colored there.
Except, this month, I was charged for another kit. I went to the website and cancelled the subscription (an overly-complicated process that tries to get you to click on the wrong thing throughout). I also tried to send an email asking for the second order to be cancelled and refunded. That email was forwarded back to me with no response. It seems like their customer service program isn't set up right or something.
Hopefully, they'll actually refund the autoship order that had supposedly been cancelled. The situation seems misleading at best and scam-y at worst.
Bottom Line: No, I would not recommend this to a friend
Posted on Aug 8, 2019
Absolutely horrible!
This stuff is a nightmare disaster! It has stained my wall, my wood floors, my sink, my counter, and my face, ears, and neck! The smell is horrific. Hard to even be in a room with it! And worst of all I needed a medium/dark brown, I got jet black! I colored my hair before a very important meeting and now having to reschedule! The color remover stuff does not work! This is horrible, I mean horrible! So many things in my house ruined and my hair! Would be cheaper to go to the most expensive salon!
Bottom Line: No, I would not recommend this to a friend
Our Promise to You
In order to safeguard you and ensure helpfulness and relevance, our compliance team manually assess every customer review before it goes live.
We have a zero-tolerance policy for fake reviews, and companies cannot control or alter any reviews at any time.