It's Just Lunch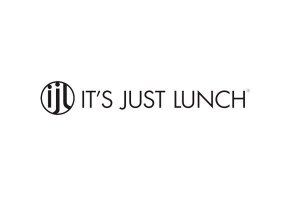 Summary
It's Just Lunch is a personalized matchmaking service designed to help business professionals go on dates with others. However, customer reviews indicate many members think the service overcharges for the quality of their matches.
Pros
Great way to meet local people without online dating
Many people found love
You can pause your membership if you click with someone
Cons
No refunds
Many people shared their matches were nothing like their specifications
A small pool of potential dates unless you are willing to go to a major city
It's Just Lunch Review: Is It Worth It?
For busy professionals struggling to squeeze dating into their already packed agendas, It's Just Lunch claims to offer a personalized matchmaking service that works behind the scenes to set them up on personal, private, and convenient dates.
Founded in 1991, the company now has over 150 locations around the world where professional matchmakers seek out suitable dates for their clients.
It's Just Lunch members are interviewed about their lifestyle, relationship goals, and dating preferences by the matchmakers.
These matchmakers then seek out appropriate matches from their pool of members, coordinate the first date, and debrief with them afterward to learn what worked and what needs to change for the future.
Instead of seeing each person as a profile on a website, IJL matchmakers conduct confidential phone interviews to answer any questions about the service as well as discover the personal attributes, previous dating experiences, and life goals of their potential clients.
In this analysis, we take a detailed look at what It's Just Lunch offers, to help you decide if this service is right for you.
Benefits
As an industry, professional matchmaking services seek to guide the process of finding love for people who are too busy or too disillusioned to set up dates for themselves.
It's Just Lunch lets you outsource the partner search process, similar to how you might trust your investment decisions to a financial planner.
In this way, the company claims to streamline the modern dating process, so you don't spend hours endlessly scrolling through online profiles.
Once you sign up, you're guaranteed to go on dates with hand-selected partners. The company handles every detail of these dates, from the destination to the dinner reservations.
It's Just Lunch has a customer support team that is available by phone to offer coaching, dating advice, and general service information for their clients.
But this begs a bigger question—is signing up for a matchmaking service a good idea in the first place?
Amber Artis has worked as a professional matchmaker since 1998, and she is the founder and CEO of the boutique matchmaking firm Select Date Society. In her view, working with a matchmaker offers advantages for falling in love you won't get otherwise.
"Working with a matchmaker is a better strategy for meeting the right partner than using online dating for a number of reasons," she told us.
"A matchmaker makes it her full-time job to find her clients the one! In my 22 years as a matchmaker, clients often share with me that they make great decisions in every area of their life except when it comes to love.
"A matchmaker is an expert when it comes to dating and can introduce you to the right potentials without wasting your time."
In other words, working with a matchmaker can be a great way to get some expert insight into your dating life, especially if you don't have the time or inclination to sort through potential options yourself.
How It's Just Lunch Works
If you're intrigued by IJL, the first step is letting the company schedule a free phone-based private interview. This gives them a chance to answer your questions, gather your personal information, and clarify what you are looking for in a match.
The purpose of this interview is for the matchmakers to learn what did and didn't work in your past relationships, as well as learn about your hobbies, passions, and long-term relationship goals.
Once you complete the interview, you have the option to sign up for your preferred level of membership. After you commit, It's Just Lunch matchmakers will comb their collection of clients to search for potential matches.
When IJL finds a good fit, a matchmaker will call both parties separately and gauge their interest in each other.
You will only receive each other's first names, and email addresses; phone numbers, and additional personal information is never disclosed before a first date.
Assuming both parties are interested, a low-pressure date is scheduled for meeting face to face. If sparks fly and you choose to continue seeing each other, you can suspend your It's Just Lunch membership to see where things lead.
No matter the result of the date, the matchmaking team will debrief with you to get your opinion and start seeking out a different match if necessary.
IJL states that honest feedback is an essential part of the matchmaking process, as it provides the information the matchmakers need to fine-tune future matches and improve your dating experience.
While the company can't guarantee that you'll find your soulmate, they do promise that you will go on dates that can open you up to new possibilities for your personal life and renew your enthusiasm for falling in love.
It's Just Lunch doesn't perform background checks because it believes that they would provide clients with a false sense of security.
Instead, the company strives to empower clients to use good judgment and take responsibility for their own safety.
Pricing
Signing up for It's Just Lunch guarantees you'll go on dates with a variety of matches, personalized attention from your matchmaking team, and further aid and guidance along the way.
The cost of an IJL membership will vary, depending primarily on your location and the number of dates you want to go on. If you're willing to travel, you can sign up for multi-city packages for a larger pool of prospects.
From our assessment, you can expect to pay around $2,000–$5,000 for a basic membership. You'll get further information about your personal costs during the interview process.
Analysis of Customer Reviews
Below are our key takeaways from IJL customer reviews on our website as well as other platforms:
Common Compliments:
Some users had great experiences with quality matches and professional matchmakers
Valuable service for making connections if you don't want to date online
Many members connect with their matchmakers and felt they received great personalized service
Common Complaints:
Members pay lots of money for the service, often without ever going on dates
Many are matched with people who don't fit their criteria
Many had dates suspiciously cancel at the last minute
Difficult to get refunds
Low-quality date options
Members were often shuffled between different matchmakers
Expensive, tedious signup process
Alternatives to It's Just Lunch
| | It's Just Lunch | Elite Matchmaking |
| --- | --- | --- |
| Premise | Work with a matchmaking service to go on dates with quality singles. You're guaranteed to go on dates. | Work with professional matchmakers to be matched with singles in your area for dates. You can pre-approve every match and will receive feedback after every date to improve continuously. |
| Estimated Cost | $2,00–$5,000 (price will depend on your location and term length) | $3,000+ (depending on service length) |
| Locations | Cities across Europe, North America, and Oceana, including 40+ US states | Locations across California, Florida, Texas, Washington D.C., Boston, and New York. |
| Money-Back Guarantee | No | No |
These two matchmaking services promise similar things. Both claim to let you outsource your love life to experts so that all you need to do is show up on dates.
They also each promise to improve in value over time, as your matchmaker will use your feedback from every date to guide the search for the next one.
However, each of these services suffers from the same downsides. First, you'll need to put a lot of money down to start going on dates, with a minimal guarantee that you'll like who you meet in the process.
Likewise, the pool of potential dates might be limited, depending on where you live. Unless you live in a big city or are willing to travel to one, there's a decent chance that either matchmaking site is working with just a few hundred potential suitors.
If a large applicant pool is a significant concern for you, we suggest going the direction of It's Just Lunch. This more-established matchmaking business is available in more US cities, which means you'll likely have more prospects to consider.
The Bottom Line
It's Just Lunch claims to offer a dating solution for busy urban professionals who want to find someone to spend their life with. Our research shows that this site seems to be a viable option for anyone looking to go in a different direction with their dating life—so long as you're willing to pay for it.
While the service is more expensive than online dating, our research looking into the reviews left by hundreds of It's Just Lunch members shows that customers who are seeking a personalized approach to their dating life often appreciate it.
Besides the initial phone interview, It's Just Lunch clients report that they liked that they didn't need to put any effort into finding matches or arranging their dates.
However, customer feedback also shows this service can be limiting. If you want to have some autonomy over the search and planning process of your dating life, you could experience frustration with It's Just Lunches' top-level management style.
If you live in a city and struggle to find the time to make meaningful connections with potential dates, then we think It's Just Lunch might offer you an option for making connections with datable partners, without the initial effort of online dating.
Customer Reviews
Posted on Sep 26, 2017
Feel I was conned
I was told that it was a matchmaker service, and there would be follow-up and that they had two great matches for me. After I paid them, I had a stressful and unsuccessful time in trying to connect with a coach.
I asked to cancel my $2800.00 membership and was told that is not possible. So I let them set me up with a date who was uneducated, seemed only interested in sex, and was 20 minutes late. I tried to contact my coach, and he did not return my call for two weeks and told me that I was being assigned to a new coach.
I again tried to dispute my charges with the credit card company and was contacted a week later by a new coach. I did not respond since I was disputing the charges, which I ultimately lost the dispute. It's Just Lunch said that I had used their service.
I feel that l have been scammed out of $2800.00 and have received nothing but a bad date, and I have no confidence that anyone at It's Just Lunch even knows me, let alone what would be a good match for me. They are difficult to reach, and take days or weeks to respond to messages by phone or email.
Bottom Line: No, I would not recommend this to a friend
Posted on Mar 14, 2018
It's just a rip-off
I wish I had read the Yelp reviews before I made the mistake of signing up and throwing away a lot of money.
The salespeople are awesome and sell you a load of crap. They said they had a large inventory of people and worked to find your perfect match.
My dates were TERRIBLE. None of the men were even paying members. They set me up with a warm body. One guy even showed up to dinner at a nice restaurant in jean shorts and a fishing hat!
The "matchmakers" are just people who humor you. They listen to you complain, say they will do better and then ignore you for months. I don't know how they sleep at night playing this scam on lonely people.
Trust me, do NOT sign up!
Bottom Line: No, I would not recommend this to a friend
Posted on May 17, 2018
Do not waste your money on It's Just Lunch!
Recently, I began seeing It's Just Lunch (IJL) advertising on Fox news. Since I am on vacation and have some time, I decided to share my extremely unsatisfactory experience by writing this review expressing my contempt for this deceptive company; hoping to spare potential future victims.
Around five years ago, I wish someone would have shared IJL's business model with me so that now I wouldn't be out $2,000, which I may as well have flushed down the toilet. My blood boils every time I am exposed to their deceptive ads; which I know first hand are lies intended to lure you in and rip you off. IJL's prey are busy professional singles with money to spend and willing to take a chance on a company with crafty, well-targeted seemingly sincere advertising commercials.
My experience was: I went back and forth for months seeing their commercials and thought what a novel idea! I'm a busy executive, don't go to bars, no one I'm interested in at church, online dating is the same people and it hasn't led to anything, so why not try IJL? After all, it sounded like the perfect way to find someone! Initially, I called several times asking questions before one day the agent informed me of a special deal for $2000, saving $750, and guaranteeing I would go on at least four dates over the following year. I decided to go ahead and give it a try. The agent couldn't wait to get my credit card number.
Once I was a paid member, things moved pretty fast and I felt good about my decision. Within a week, a dating counselor set up a time to meet with me face to face and a dating director contacted me by phone as well. That was basically the end of any service from this company. I began to get even more concerned when the only contact from IJL was to inform me I had a new "dating director." To the best of my recollection, I was informed of seven different ones over the period of less than one year.
I was sent no matches until almost a year, and only after I began to complain about the process. The matches I was sent were nothing like I had requested or consistent with my profile on file, which only added to my buyer's remorse. There was only one date IJL ever informed me they were setting up and later they cancelled before it could take place for the reason the man was untruthful regarding his profile. That was it. IJL never did more than that, never sent more matches and never informed me again of anyone they wanted me to meet.
I do understand not everyone can be easily matched. However, I was a well-educated insurance executive in my late 50's, 5'5" size 6; with long dark hair and a former lingerie model. Surely, IJL could have found at least one gentleman fitting the description requested in my profile?
At the end of one year, I realized IJL either wouldn't or couldn't fulfill their contractual obligation. Therefore, I decided to exercise my refund option as detailed in my contract; which basically said I was entitled to a $1500 refund ($500 less than originally paid due to administrative fees). A formal refund request letter to IJL was submitted by certified delivery detailing my experience resulting in my dissatisfaction with their service. I received a letter from IJL stating they would not give me a refund, but in so many words, basically, they would be happy to do the job they promised they would do in the first place. But never did.
This company makes it very difficult, if not impossible to talk to anyone in authority if you have a problem or want a refund. However, if you want to sign up and give them your hard earned money, you'll have no problem finding someone to take your credit card number. No one is accountable; once they have your money, if you are fortunate enough to find someone to speak with, soon they are gone from the company, and you start all over again. It quickly becomes obvious IJL banks on their victims being too busy and possibly too embarrassed they entrusted a so-called matchmaker, that most will not pursue legal remedies and just accept their losses.
This company took my money, and offered NOTHING in return. Don't be fooled by a refund protection clause in your contact. You won't get one! $2,000 is still a lot of money to me. I want my money back and I'll tell everyone who will listen what this company is really about until I receive the refund I am entitled to!
Bottom Line: No, I would not recommend this to a friend
Posted on Jul 2, 2018
It's just a waste!
Complete ripoff. They took $2,700.00 off of my money and set me up on blind dates. Two of the four of the dates were so bad that I initially wanted to run away after the first sight of my blind date. The staff is comprised of BS artists who overpromise and under-deliver. Don't waste your time and money! Go anywhere else. It's that bad!
Bottom Line: No, I would not recommend this to a friend
Posted on Sep 9, 2018
Save your money!
Avoid It's Just Lunch at all costs. They are designed to separate you from your money then eventually frustrate you to the point you give up. After a year of false promises, three incorrect dates, and countless complaints, I cannot even get a simple response from 1 of the 6 people I have been in contact with. They will lie to you on the phone and refuse to put anything in writing via email. If you announce that you are recording the call, they will hang up on you.
Bottom Line: No, I would not recommend this to a friend
Posted on Sep 10, 2018
Do not waste your money!
I had a 6-month contract with It's Just Lunch which began in January. I was presented with a couple of matches and was stood up at the restaurant twice. Six months later, and no dates, I asked for them to honor their contract and give me a pro-rated refund. Nope, they don't do that, I was told over the phone, despite their contract. Do not waste your money, go spend your money on a nice vacation instead!
Bottom Line: No, I would not recommend this to a friend
Posted on Dec 7, 2018
Fraudulent and confrontational
DO NOT use this "service!" This company will lie to get you in the service but then faces no repercussions for any misrepresentation or lack of service. They've faced many lawsuits for not fulfilling the contract and not actually being personalized. The matchmakers are robotic and rude, there is nothing personalized. When I requested a new one they had the women call and confront me. The next matchmaker was no better, same tone and script. Once they have your money, they do not care about you or the service and will go out of their way to not communicate. I've read so many complaints and I feel like an idiot for signing up...don't be an idiot.
Bottom Line: No, I would not recommend this to a friend
Posted on Feb 13, 2019
It's Just Lunch is a scam ran by con artists!
I joined It's Just Lunch on 9/30/18 and during a phone call when I was promised:
1. You WILL go on dates.
2. You will ONLY be matched with men serious about finding a partner.
3. It's Just Lunch will do ALL the work so you can relax.
10/12/18: My matchmaker Natalie sends my first match. I give date options for three weeks.
10/31/18: Natalie never responds. I ask if I should send more dates. She says yes. I send date options for four weeks. Natalie never initiates contact after that.
11/8/18: Another matchmaker, Jasmine, sends a new match. I ask what happened to the first one but she doesn't acknowledge my question. I send four weeks of date options.
11/15/18: I find out my first date will be 11/30/18.
11/30/18: My match cancels. I'd arranged and paid for a babysitter for the night. No apologies from Jasmine. She pressures me to reschedule for the weekend. I tell her I don't want to date someone who cancels at the last minute. I'd been with It's Just Lunch for two months, had wasted enough time/money, and had zero dates. I tell Jasmine/Natalie I want to cancel and get a refund. Natalie responds that she is working on my next match. She doesn't acknowledge my dissatisfaction or request for a cancellation/refund. Nobody from It's Just Lunch speaks to me for over two months.
1/27/19: I call It's Just Lunch to complain and ask for a cancellation/refund again. I'm told that only Natalie can help. I'm sent to Natalie's voicemail but she doesn't answer or return my calls. I send another email.
1/28/19: Natalie calls and says she's not the one to talk to about cancellations/refunds. She says a supervisor will call in 48 hours. Still no apologies.
1/31/18: A supervisor calls 24 hours late. He apologizes but refuses my request. He says they can't do refunds. The contract I signed disproves this. I ask him to cancel my membership. He refuses. He is in a hurry to get off the phone, and tells me that my next match will be coming soon.
This company is a scam. They prey on optimists. Please help me and other potential victims from being prey to their scheme.
Thank you.
Bottom Line: No, I would not recommend this to a friend
Posted on Feb 20, 2019
Don't waste your money!
I had one date in a year, and he lived over an hour away. Because I didn't reply to a match they sent that I wasn't interested in, they put my account on hold until it ran out. When I called to complain, she was pretty nasty and told me she could give me more time at a discounted rate, and kept telling me I didn't read the contracts. Supposedly, if you don't reply to a match, they put you on hold...forever...and you're beat out of your money. Bottom line, don't waste your money...I would give a zero if I could.
Bottom Line: No, I would not recommend this to a friend
Posted on Mar 11, 2019
Unethical and unprofessional
Wish I had known about the recent class action lawsuit against IJL before giving them almost $3000. Also, wish I had known about the Matchmaker job posting that doesn't have that skill as a prerequisite, but did ask for, "shouldn't shy away from objections and should excel at closing," and looking for, "friendly competition in the office."
After being sent on 3 ridiculously inappropriate meetings, I tried to contact the Matchmaker. Front desk person belittled and tried to shame me, and Matchmaker yelled at me that she "doesn't fail!" and "isn't in customer service!"
They lied in documents to the Better Business Bureau and the MN Attorney General's office. I write this in the hope no one else is harmed by this company.
Bottom Line: No, I would not recommend this to a friend
Posted on Mar 17, 2019
Did not honor contract in the end
I am in the second biggest market of theirs, LA. There are hardly any matches, period. And, even less f you are a woman who wants to have children and are over 35. Most of the men who join this are serious about relationships but are done having kids. They did give me men to choose from. However, they decided I was taking too long to pick a guy I liked for my final match. So, they lied and said that I said yes to some guy and then changed my mind for the fourth match. That was not true - I have e-mail evidence. They then ghosted me. Stay far away! If you go with this, make sure to get done within the 6 months because they don't honor the number after a year in which they say you have "forever."
Bottom Line: No, I would not recommend this to a friend
Our Promise to You
In order to safeguard you and ensure helpfulness and relevance, our compliance team manually assess every customer review before it goes live.
We have a zero-tolerance policy for fake reviews, and companies cannot control or alter any reviews at any time.