P.volve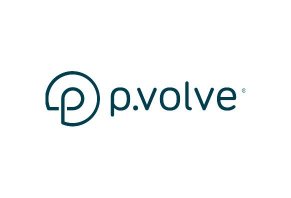 Summary
P.vovle is a virtual fitness platform focusing on low-impact movements that let you follow this Victoria's Secret model's workout at home. However, you may not find it rigorous enough to give you a runway-ready physique.
Pros
Low-impact classes
No equipment is necessary
Customer reviews indicate the workouts lead to results
Cons
The workouts are likely more effective with the company's specialty equipment
Classes vary in production quality
May not be intense enough of a workout for some people
P.volve Review: A Detailed Look
P.volve, formerly known as Bodies by P, offers a low-impact, high-intensity way to exercise that's designed to strengthen, sculpt, and energize your whole body.
These resistance-based moves can be performed with or without specialized equipment, and they focus on real-life movements, so you gain strength and fitness that offers functional benefits outside the gym.
This blend of Barre and Pilates was created by Stephen Pasterino, a fitness coach who found fame training Victoria's Secret Models for the runway.
Each class focuses on performing precise movements with proper form, rather than heavy weights and excessive reps.
The idea isn't to exercise yourself to exhaustion or pain, but rather to focus on high-impact movements performed perfectly that create tone and definition, especially for the core, glutes, thighs, arms, and shoulders.
Those in the NYC area can take classes at the P.volve studio. For everyone else, a digital subscription gives you access to the program from your living room.
Should you sign up? I share my experience with this program below to help you decide.
Is Functional Fitness Effective?
P.volve's central premise is to improve your functional fitness, which means focusing on movements and exercises that help you better perform your everyday activities for a higher quality of life.
This involves exercises that simulate common movements, like squatting down to pick something up or getting out of a chair.
Classic functional fitness moves include squats, lunges, and bicep curls. Most movements have minimal equipment requirements.
Functional fitness training tends to use multiple joints and muscles within each movement, and it offers benefits for most people, but especially older adults and those recovering from injuries.
However, P.volve's target audience seems to be women who want the lithe body an underwear model, not someone striving to prevent a fall.
Beyond the focus on functional moves, P.volve emphasizes high repetition movements at light weights to get you in shape without bulking up or making you learn intricate choreography.
This view is verified by research from the Journal of Applied Physiology, which found that men got equal benefits from low weight, high repetition exercise as from performing fewer reps with more weight.
Program Features and Details
You can follow P.volve workouts in the studio or at home through a subscription.
Studio Classes
P.volve offers in-person classes from its NYC studio and has pop-up locations in Chicago and Los Angeles.
As of now, all classes are offered virtually through Zoom.
You can choose from Strength & Sculpt, Cardio Burn, and The Foundation courses each day, starting at $15 per class or $160 for an unlimited monthly membership.
Private personal training sessions are also offered through Zoom. Each 55-minute session costs $99, and you can add friends for $25 each.
It's also possible to sign up for one-on-one health coaching through Zoom with Integrative Life Coach Alexa Shamis. Each one-hour consultation costs $100, and a one-month program with weekly check-ins is $500.
Streaming Access
Most people who follow P.volve workouts will do so through the company's virtual streaming platform.
For a monthly fee, you'll gain access to more than 200 workout videos, a customizable workout plan, a progress profile where you can share your personal stats and transformation pictures, and nutrition content designed to keep you on track.
If you don't want to follow the platform's recommendations, you can search the full content library by workout length, necessary equipment, difficulty level, and even whether it is part of a structured series like "7-Day Reset", "6-Day Total Body", "Intense Abs" and more.
The subscription pricing varies based on how many months you commit to:
$19.99/ month
$53.99 for three months ($17.99/month)
$101.99 for six months ($16.99/month)
$179.99 for twelve months ($14.99/month)
All subscription plans will automatically renew until you cancel.
P.volve Equipment
Though most P.volve workouts can be completed with just your bodyweight, the fitness company also sells a range of equipment to accelerate your results. Some of the most noteworthy pieces are:
P.ball: This inflated ball and attached elastic band activate and tone your glutes, thighs, and core ($59.99)
P.band: This resistance band includes glove-like technology to give you a hands-free approach to upper body resistance training ($29.99)
P.3 trainer: This total body resistance system engages muscles from the ankles to the hands ($69.99)
Gliders: Each set of round disks let you lengthen and strengthen your legs for an extra effective workout ($29.99)
Ankle Weights: These sand-filled weights attach to your ankles for additional resistance training with each move ($19.99)
Slant Board: Use this raised platform for enhanced muscle activation during your workouts ($89.99)
P.volve also sells a range of workout bundles with different amounts of equipment. Some include access to streaming plans.
They range from $59.99 for the Flex Kit (includes gliders, a light ankle band, and heavy ankle band) to $426.99 for the Summit 60 Bundle (includes two months streaming, p.ball, p.band, gliders, light ankle band, heavy ankle band, 1.5lb ankle weights, 3lb ankle weights, slant board, precision foam roller, p.3 trainer).
You can also purchase all P.volve equipment individually.
All purchases qualify for a 30-day return policy where you can get a full refund on the purchase price, minus shipping charges.
You'll need to contact the customer service to request the shipping address, and all returns should be sent back in original packaging with the original packaging slip.
You'll receive a refund once the company gets your delivery.
My Experience Working Out with P.volve
Upon signing up, I got to customize my workout plan by choosing the areas I wanted to focus on (abs, arms, butt/thighs, full-body, or legs), and specifying what equipment I had on hand.
Options included foam rollers, gliders, ankle weights, and more—all products sold by P.volve. "No equipment" is also an option, so that's what I choose.
Next, I specified which days per week I wanted to work out and whether I wanted text workout reminders. This was fine, but I would prefer it if the program took more control over telling me when to exercise, based on my fitness goals.
Now fully enrolled, I was shown today's suggested workout and those for the upcoming week.
But despite my stated preferences, the day's suggested workout required equipment I didn't own, and the program seemed to want me to exercise seven days a week. My stated preferences seemed completely ignored.
Nonetheless, I prepped myself for an Intermediate 35-minute "Thighs Galore" workout. It required a glider and two two-pound hand weights. I didn't have a glider, so was prepared to modify it as necessary.
The class started in an empty studio and was led by two instructors. One tended to narrate the moves while the other demonstrated them in real-time. We began with some full body stretches and twists at a leisurely pace.
My first impression? The class was a little awkward. The sound quality wasn't great and making matters worse, there wasn't any background music. The class failed to put me in "workout mode," and I consequently didn't feel invested in the moves.
Things got better as the workout continued, though the entire class felt slightly amateur from a production standpoint.
I was able to compensate for lack of glider by wearing socks on a slippery floor, and the class moved slowly enough that it was easy to learn each movement.
Eventually, though, the slow pace started to get to me. I'm one who tends to define a workout's success by how much it makes me sweat, so P.volve's more methodical style took some mental adjustments.
My muscles were burning within minutes, though, so I was clearly getting in a workout. However, I wouldn't personally have rated it as an intermediate level.
Would P.volve cardio workouts offer more of a challenge? I started the intermediate-rated nine-minute Summit Boost: Cardio class next.
No equipment was needed this time around, and the class started at a faster pace, focusing on a unique half-squat position.
Again, the class prioritized minimal movements and continuously engaged muscles over explosive movements.
It was hard for me to know if I was doing the moves right or getting enough of a workout, but at least I was getting sore and breathless by the halfway point.
Another improvement? This class had background music.
Here's my perspective. P.volve workouts seem to be an acquired taste. The classes offered something very different than the cardio and Pilates classes I'm more familiar with, and it seems like it would take time to learn the central movements.
If possible, you will likely benefit from taking a few classes in a P.volve studio first before committing to the subscription program.
If that's not an option, I recommend starting with the 8-Day Foundational Series to learn the proper form and movements for this program, as well as the 7-Day No-Equipment Series if you aren't ready to go all-in with gear purchases.
Analysis of Customer Reviews
After reading countless reviews and blog posts from fitness enthusiasts about P.volve, here are the comments I noticed the most often:
Common Compliments:
Low-impact workouts that require minimal space
Small but deliberate movements are surprisingly effective
Lots of class options to choose from (great for different skill levels)
Great for those with injuries or limited mobility
Lets you exercise without getting sweaty
Common Complaints:
Workouts don't always feel difficult enough to be satisfying
Foundational moves can be hard to learn without an instructor
Production quality can be hit or miss
Popular Alternatives to P.volve
| | P.volve | Beachbody On Demand | Peloton App | Aaptiv |
| --- | --- | --- | --- | --- |
| Price | $14.99–$19.99/mo. | $9–$13.33/mo. | $12.99/mo. | $14.99/mo. or $99/yr. |
| Content Type | Low-impact, high-intensity exercises that tone muscles without making you sweat. | Access to 1,100+ workouts within 50 multi-week programs. | On-demand and live stream workouts (20+ new classes offered each day) | On-demand (audio content only) |
| Types of Exercise | Bodyweight resistance moves inspired by Pilates and barre | Dance, cardio, strength training, core workouts, yoga | Yoga, cycling, running, strength, meditation, boot camp, stretching and cardio workouts | Treadmill, outdoor running, elliptical, walking, rowing, strength training, stretching, indoor cycling, meditation, stair climbing, and boxing workouts |
| Workout Length | 10–45 minutes | 15–60 minutes | 5–90 minutes | 10–60 minutes |
| Approx. Number of Workout Routines | 200+ workouts | More than 1,100 workouts that are split into different fitness programs | More than 10,000 workout videos with more content added daily | 2,500+ total workouts, more workouts added weekly |
| Extra Equipment Needed | The company's specialized equipment is optional but highly recommended. | Many programs require equipment like yoga mats, resistance bands or free weights | Many classes require access to a treadmill, spin bike, or free weights | Many workouts require access to gym equipment |
All four of these programs let you exercise from home, though each has a different focus. Expect to sweat with the Peloton App and Beachbody On Demand, as these cardio-centric workouts are designed to maximize your health benefits quickly.
You can sign up for any of Beachbody's dozens of fitness courses—each with a different focus—or you can cherry-pick between classes as they interest you.
Peloton stands out from these other options with its live class schedule. You can stream workouts directly from the NYC or London studio and see how you stack up against other exercisers in real-time.
This offers extra accountability for those who prefer to work out in group settings, and most closely mimics the feel of a studio class.
Aaptiv classes differ in that they are audio-only. This lets you focus on your exercise rather than squinting at a small phone screen.
However, not seeing an instructor can be detrimental for beginners, especially if you're trying to learn tricky yoga or strength training moves.
The Bottom Line
P.vovle offers something different in the world of home fitness subscriptions, and it's likely to appeal to a relatively narrow demographic.
I believe that P.vovle workouts will most appeal to those who want a dancer's physique but aren't fans of intense exercise.
You might not get the endorphin high that comes with an intense spin class, but there's no question that these bodyweight exercises will make a difference over time.
If you're like me, you might not find the workouts make much impact without the company's resistance equipment. Though each class can be followed with nothing beyond your body weight, you might struggle to work yourself hard enough this way.
P.volve's free trial offer lets you give this unique fitness style a try without committing long-term. And if you don't love it, there are plenty of competitors that deserve a closer look.
Customer Reviews