Stitch Fix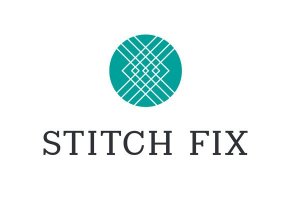 Summary
Stitch Fix will send you a curated assortment of five articles of clothing based on your sizing and style preferences, and you'll pay only for what you keep.
Pros
$20 styling fee can be applied to purchases
You can leave feedback with your style guide and request specific styles
Free shipping and returns
Hundreds of brands represented
Save 25% if you keep your full order
Cons
Some customers found the prices too high
You have just three days to try out the clothes before committing
It's not possible to preview your order before it ships
$20 styling fee won't rollover
Stitch Fix Review: Is It Worth It?
Shopping for new clothing can be tedious, especially if you don't have a clear sense of what you're looking for.
Stitch Fix promises to deliver "personal style for everybody" through customized selections based on your online quiz results and notes you leave for a personal stylist. The company promises to give shoppers five hand-selected articles of clothing and/or accessories tailored to your size and style.
You get the comfort and convenience of trying each item on at home and can then send back any that don't you don't love. Plan to pay for only what you keep, and the company will credit your $20 styling fee to the purchase.
In this way, Stitch Fix is striving to make shopping easier for anyone who doesn't have the time or inclination to frequent traditional retailers, and for those who want to get out of a fashion rut and experiment with outfits they might not otherwise pick out.
For these kinds of shoppers, Stitch Fix has a definite appeal. Does it deliver on its promises? Here, we'll discuss how Stitch Fix works, what you can expect to spend, and what previous shoppers think of the service.
How Does a Stitch Fix Delivery Work?
The Stitch Fix signup process begins with a short online quiz. You'll browse through a variety of outfits and select the ones that match your style.
Then you'll share whether you are interested in specific types of clothing such as business, formal, casual, and date night. There are also prompts to share your accessory preferences.
Next, you will specify your clothing sizes, share your favorite clothing brands, and note whether there are any colors or styles that you would never wear. Finally, you can share any specifics that you want your stylist to know.
Pregnant women can opt for maternity clothing as well.
Once signed up, you can schedule a clothing delivery for any point. You can make a one-time purchase or choose the frequency of these deliveries from every two weeks to once every three months.
A Stitch Fix stylist will review your profile and ship your first order of five pieces. It's possible to leave notes to your stylist (you will work with the same one for every order) about any specific items that you want.
The company won't guarantee that you will receive these exact pieces, so it's best to specify your requests to a particular category, such as a blue button-down shirt.
All Stitch Fix deliveries include a $20 styling fee. If you keep any clothes, that fee is credited towards the purchase, but it's not refundable if you return each item you receive. In addition, the styling fee does not roll over for future orders.
This often makes it in your best financial interest to keep at least one article in every delivery, even if you might not have chosen it otherwise.
Upon delivery, you have three days to decide if you want to keep anything. Once decided, you can specify online which items you are keeping and returning, and then you need to send the rejects back to Stitch Fix in the included pre-paid envelope. If you keep everything in your order, the total order gets a 25% discount.
You can then leave feedback on the clothes to help your stylist improve their selection for the next order.
It's possible to complete this whole process online or through the Stitch Fix app for Apple (an Android app is in the works).
Any automatic delivery membership can be paused or canceled without penalty through your online account. Reach out to customer service for further details through the company support page or hello@stitchfix.com.
About Stitch Fix Clothing
Stitch Fix claims to work with more than 250 women's, 30 men's, and 45 kids clothing brands and clothing labels. A large percentage of these are up-and-coming, meaning that you might not have heard of them before you get your clothes.
The company also offers clothing created and developed in-house with vendor partners. These pieces are exclusively Stitch Fix offerings.
Common women's brands include Kut From The Kloth, Eloquii, Joie, Gorjana, and Citizens for Humanity.
Men's options range from Ben Sherman to Original Penguin, Scotch & Soda, 7 For All Mankind, Mavi or Converse.
The company carries women's sizes 0-24W and XS-3X, men's sizes XS-3XL, and kids sizes 2T-14.
Many Stitch Fix pieces are dry clean only, so you should specify on your style notes whether you want to exclude those items.
Extras
Beyond the items selected for you by your Stitch Fix stylist, it's also possible to add extra items to your order, including socks, undergarments, and other items available on a limited basis.
You can select your preferred extras through your account before an order is shipped, and they will arrive in the same box as your regular delivery.
Like the other items in your delivery, Extras can be returned without cost, and your $20 styling fee can be applied to them.
What Does Stitch Fix Clothing Cost?
The amount you pay for Stitch Fix clothing depends on a lot of variables, including your preferred brands, price limit, clothing style, and whether you keep all the items in your order.
Individual pieces on the site range in price from $25 to $600, with an average cost of $55 per article ($275 per order). Kid's clothing starts at $10.
Some of the listed prices for individual items include the following:
Women's ruffled top: $64
Women's dress: $88
Women's sweater: $44
Women's jeans: 58
Women's scarf: $38
Women's winter coat: $98
Men's jeans: $68
Men's shoes: $74
Men's jacket: $59
Men's sweatshirt: $40
Men's belt: $38
Men's button-down: $48
Some clothing options will cost more, including $300 jackets, $250 purses, and $150 pairs of pants.
Analysis of Customer Reviews of Stitch Fix
More than 30 Stich Fix customers have left reviews on HighYa, and they average 2.5 stars. The brand earned a two-star rating on Consumer Affairs after close to 50 reviews, and three stars after almost 250 reviews on MySubscriptionAddiction. Here's a summary of what customers shared:
Most Clothes Are Winners for Some Subscribers
A large number of Stitch Fix reviewers wrote that they love this service. Many signed up with low expectations and were surprised by how many items they wanted to keep from each order.
Lots of reviewers found the clothing to be unique compared to what they could find in stores, and that the clothing was a good value for the quality.
One thing we noticed repeatedly was that while reviewers often received clothing they would never have picked out for themselves, they were surprised by how much they loved it.
Poor Customer Service
Many Stitch Fix reviewers complained of poor customer service. Some struggled with the return process or never got reimbursed for the clothing that they sent back. A few wrote that they were billed for items that they never received.
These reviewers wrote that they struggled to get in touch with Stitch Fix's support team and that they couldn't find ways to contact the company directly by phone, even though they repeatedly asked for a number.
Note: Stitch Fix's support page lets you share your phone number and then promises to call you within an hour.
Stylist Notes Aren't Always Personalized
Though many reviewers wrote that they appreciated the comments they received from Stitch Fix stylist, others wrote that the remarks were generic and even able to be found word-for-word on the company website.
They felt upset that they felt like they were paying a premium for professional style help but weren't receiving any personalized feedback.
Appreciated the Help from Stylists
Numerous Stitch Fix reviewers praised the help they received from their stylist. Some wrote that they received pants that fit better than anything else they owned.
In one instance, a reviewer requested early fall clothing that was appropriate for visiting their child at university, and their stylist sent them a stylish outfit that was coordinated with the school's colors.
Too Expensive for the Quality
Not all Stitch Fix shoppers were happy with their clothing selections. Some wrote that the clothing's quality matched what they could find at local retailers for a fraction of the price.
Many wrote that the full cost of the items sent to them was well over $400, even when they requested the lowest cost items.
Key Takeaways
Stitch Fix users seem to have polarizing experiences with this curated clothing company.
Some loved their experience with their stylist and ended up with clothes they would never have found otherwise. Others thought the clothing was too expensive and not customized enough to be worth it.
Stitch Fix vs. Trunk Club and Gwynnie Bee
There are multiple clothing style services available that tailor to a variety of tastes and specifications. Two alternatives to Stitch Fix include Trunk Club and Gwynnie Bee. The following chart compares the three.
| | Stitch Fix | Trunk Club | Gwynnie Bee |
| --- | --- | --- | --- |
| Best For | Anyone looking for style help and streamlined shopping | Premium men's and women's clothing | Women who want to rent gently used clothing (Tailored towards plus size) |
| Cost Per Order | $20 styling fee | $25 styling fee (waived for Nordstrom cardmembers) | Price depends on the number of rentals you sign up for. (Ranges from $49 for one item to $199 for ten items). |
| Preview Items Before Delivery? | No | Yes, possible to reject any selections up to 48 hours before shipment | Yes, subscribers choose the items they want to receive |
| Time You Can Keep Your Order | 3 days | 5 days | As long as your membership is active |
| Items Per Order | 5 | 6-10 items | 1-10 |
| Average Cost Per Item | $55 | Clothing ranges from $40-$300, professional options start at $200 | Most items sold for the listed retail price from the brand |
| Subscription Required? | No | No | Yes |
| Main Supplier | Hundreds of affiliated brands, including in-house suppliers | Nordstrom | 12+ brands |
| Average Review on HighYa | 2.5 (32 reviews) | 1.7 (3 reviews) | 3.9 (222 reviews) |
Each of these brands has a different strategy and target audience. The Trunk Club (previously offered only for men) is the most high-end, as you can expect to $200 or more per item for work-appropriate attire.
At this higher price point, Trunk Club offers more control over the selection process, as you can veto an item that isn't your preference. Likewise, the styling fee is waived for Nordstrom members, making it a cost-effective way to have clothing shipped directly to you.
Gwynnie Bee differs from these other two companies as it operates as a rental model. This means you pay a flat rate every month for a set number of articles of clothing that you can rent at a time.
Each pre-washed item comes with a pre-paid shipping bag, so you can return it whenever you want something new. If desired, you can also choose to purchase any clothes you are renting.
This makes Gwynnie Bee a unique option for anyone looking to try out lots of styles without committing to any clothing long-term. However, the plan might get expensive if you are continually purchasing items that you first paid to rent.
You also need to be aware that the company may bill you if you return an item in worse condition than you received it.
Key Takeaways
Stitch Fix is a relatively budget-friendly clothing style service for anyone looking to save time on shopping or get out of their fashion rut. If you're looking for higher-end options or would prefer to rent clothing without purchasing it, there are better options available.
The Bottom Line
Stitch Fix offers a quick way to receive a curated collection of clothing at home. You can share as much or as little information about your style preferences as you like, and the company will send you clothing shipments as frequently as you wish.
As the company incentives purchasing your entire order with a 25% discount, this service makes sense for anyone looking for a major wardrobe overhaul or who needs some fashion guidance.
If you're only looking to purchase a few statement pieces, you might do better shopping for yourself and getting precisely what you want.
It's also smart to keep in mind that your first order isn't likely to be perfect. Your stylist won't have a clear sense of your preferences until you've shared some feedback on what you liked and didn't like about their selections. The longer you order from Stitch Fix, the more likely each subsequent order will match your preferences.
For the best chance of success with Stitch Fix, be as specific as possible about what you want. Some customers recommend creating a Pinterest board for your favorite looks that you share with your style guide.
However, if you're going through this much effort, you might find it a better use of your time to head to the store yourself and try on some clothes there. That way you can ensure you only buy what you know you'll love.
Customer Reviews
Posted on Oct 7, 2020
Avoid this company at all costs!
I liked the idea of a personal stylist, but as I found out, it is hardly a personal stylist. A computer program suggests items to "your stylist". The stylists complain online that they don't have the time to provide such a service and inventories are so low they can't provide customers what they want.
Really disappointing. Feel misled by their advertising of a personal stylist. Service does not deliver what they promise. They show all these clothes online and stylists say very little of it is available for them to choose.
Length of Use: Less than 3 months
Bottom Line: No, I would not recommend this to a friend
Pros and Cons
No "pros" were specified in this review
Stylists are not truly picking items for you as they advertise
$20 styling fee must be used on an item they send even if you hate the items they send
Poor customer service - no telephone number to call
Posted on Sep 27, 2020
Just go to TJ Maxx or Ross
Don't get hooked, it's not that easy to cancel. There's no number to call for problems with delivery or merchandise. The quality of the clothes is so-so. You would do better going to Marshall's after work if you need to get something for your morning meeting. And the prices would be better there, too.
Length of Use: 3–6 months
Bottom Line: No, I would not recommend this to a friend
Pros and Cons
No "pros" were specified in this review
Cannot get a live person or make a phone call to sort problems
Posted on Jan 6, 2020
CC breach!
My credit card was hacked because of them. Lots of unauthorized charges suddenly appeared. The clothes fell apart after a couple of wears despite following the wash instructions. Stylists never listen. Waste of money and time.
Bottom Line: No, I would not recommend this to a friend
Posted on Nov 7, 2019
Terrible company with poor customer service.
Horrible experience and a complete waste of my time. I dislike every aspect of this company. Very badly overpriced for what you get. Didn't feel like they even remotely tried to match the style I put on the order. Return policy is a pain. Customer service was not helpful at all. Do not use this company for any reason!
Bottom Line: No, I would not recommend this to a friend
Posted on Oct 14, 2019
A winner!
I just opened my first Stitch Fix box and I could not be happier. I was just giving the service a try, for fun, hoping to like one or two items, but I love every one of the five pieces in the box. Everything is cute, fashionable, and fits my lifestyle and style. Except for the black pants (which I love) they were also rather unique. I noted that my choices should be as cheap as possible when choosing my price category. The shipment ended up costing me $183.00 plus tax. That reflects a 25% discount given for keeping all items and also the $20.00 credited styling fee. For what I received, I consider that a very good value. Looking forward to my next box!
Bottom Line: Yes, I would recommend this to a friend
Posted on May 28, 2019
Pure crap!
I hate this company! I was accused last month of keeping a pair of paints not returning upon further investigation they suddenly found them! Wow, so because of there carelessness I almost got charged $34.00 for something I didn't have. Now I have been charged $175.00 for a whole box I never received, sent 3 emails, been told I would be contacted back in 48-72 hours and no contact back! This is a scam company that likes to take your money for products that you don't get! Careful!
Bottom Line: No, I would not recommend this to a friend
Posted on Feb 20, 2019
Stitch Fix is legit - love it!
I've been using Stitch Fix for almost a year. I was apprehensive because that could end up being a lot of money charged to my account and some companies charge you even if you return items in a timely manner. Some month's expenses are too tight. I did not need to worry!
I received my first shipment and immediately fell in love with 3 of the 5 items sent to me. The paperwork that comes with the shipment details the cost of each item. I determined what I could afford that month and put the rest back in the envelope and sent it back at no cost to me. Same experience with subsequent shipments. I wear those items all the time.
Quality of items is good. Prices will reflect that. Size has been dead on in most cases and I'm not too easy to fit. Especially pants. And they nailed it with the first pants they sent.
However, fair warning: it does not matter what date you select for your items to be shipped or received, because they will ship/arrive early. Mine have all shipped a full week early. This isn't a bad thing if you know you have the funds to pay for what you want that month. But if you are tight on funds and select a specific date to coincide with a paycheck, that could present a problem and you'd have to send everything back.
Just don't let your package sit. Open it and try on everything ASAP and then send back what you don't want right away. I've never had a problem with getting my stuff back to them in time. I love Stitch Fix! It's kind of like a birthday every month, waiting to see what they've sent.
Bottom Line: Yes, I would recommend this to a friend
Posted on Feb 17, 2019
Pants
Oh! So THAT's the kind of pants I should be wearing!
Stylist, Carly, found great fitting pants for me. Sounds simple, but, my apple shape is hard to fit.
Stitch Fix subscriber for a year - six fixes.
Ask for what you want. "Going to parents weekend at my kids' college. I need early fall outfits." In my fix came: two shirts, one sweater in the Univ's color, suede booties, and those great olive pants that are now my favorite. All of it was color-coordinated, washable. Packed it all straight into the suitcase. $210 total paid.
Stitch Fix is definitely worth it! Saves time and sends pieces that you can't get in Montana. Give 'em a try. Why not?
Bottom Line: Yes, I would recommend this to a friend
Posted on Dec 17, 2018
Hate shopping - loved Stitch Fix
I'm on my second fix. The first one contained items that didn't fit perfectly. If you're going to try something new like Stitch Fix then my recommendation is to dive in - participate in the thumbs up or thumbs down style shuffle. Email your stylist - a lot! My experience was that they truly care and want to help you look great. YOU set the perimeters on style, cost, fit, and most importantly feedback - hated, liked, too expensive, low quality, etc.
Bottom Line: Yes, I would recommend this to a friend
Posted on Oct 31, 2018
Once was enough for me
I thought I would give this site a try. Big mistake. I very specifically put the price range of "as low as possible." For starters, the quality of the outfit that I received was nice but definitely did not surpass the quality of anything that I couldn't pick up myself at Target. I received a pair of jeans, a scarf, a KNIT blazer, a sleeveless blouse, and a Jersey knit long sleeve hooded t-shirt. The total cost of the outfit was $278! The jeans alone were $88! The KNIT blazer was $68.
When I went back to the Stitch Fix website to indicate I wanted to return the items and it asked for the reason why I listed that the price was too high, it then prompted me to revise my profile to indicate that I desired lower-priced items. I had already selected the lowest possible price category!
Interestingly enough, Stitch Fix does not have the option to leave general feedback for customers to see. You can only leave feedback for your "stylist" to see. So unhappy customers have to go elsewhere, such as this website, to let everybody else know to steer clear of StitchFix.com. I certainly will not be placing any future orders with them. Lesson learned!
Bottom Line: No, I would not recommend this to a friend
Posted on Sep 12, 2018
Very disappointed
I like the idea, but my experience has been absolutely horrible! I tried closing my account March of 2018, and as of today, I'm still getting charges to my credit card. I have corresponded with their support several times and was promised that this issue was resolved. However, it wasn't, and I've had to not only change my credit card number but submit disputes of these unauthorized charges since March of this year.
As big as this company is, you would think they would have a customer support number where you can actually speak to a live person rather than having to go through email correspondence for issues or concerns.
Bottom Line: No, I would not recommend this to a friend
Our Promise to You
In order to safeguard you and ensure helpfulness and relevance, our compliance team manually assess every customer review before it goes live.
We have a zero-tolerance policy for fake reviews, and companies cannot control or alter any reviews at any time.