The Black Tux Reviews
Claimed This company has claimed this profile, is getting alerted on any new customer reviews entering this page, and may engage in dialogue with its customers to address their matters.

Companies cannot pay money or provide goods in order to remove or alter customer reviews.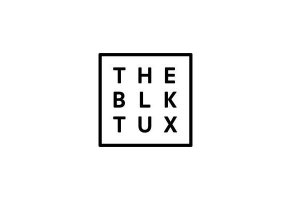 The Black Tux is a tuxedo and suit rental service that comes with purchase options as well. Learn what customers are saying about this service.
---
This company is actively collecting reviews from its customers. All reviews submitted are subject to moderation and approval to ensure they meet our

Review Guidelines

.

Do not use The Black Tux no matter what

By Seth S.

,

Easthampton, MA

,

Sep 30, 2020
Verified Reviewer

Length of Use: 6–12 months

Overall Experience:

My experience with The Black Tux was by far the worst customer experience I have ever had. Only 1 of my 6 groomsmen orders didn't have issues of some kind. For 3 of us, they didn't have the size we ordered in stock so we had to wear ill-fitting tuxes that either just didn't fit correctly or one couldn't even button the neck of his shirt because it was either one size too small or 3 sizes too big. We also got our wrong sizes only a few days prior to the wedding. So leading up to the wedding week, I didn't know if we could even wear our tuxes.

Not only did they not have the correct sizes that they had a full year in advance, but the customer service was also terrible. I had to argue and yell with them to get anything done and all they kept saying was that the solutions I offered were against policy. Well, guess what? It should be against policy to not meet your terms of service. They also were not at all proactive in fixing the problem. The only reason I found out we were going to have an issue is that I called the 2 weeks before my wedding to see why my other groomsmen or I hadn't received a shipping email. That is when I was told, I may or may not receive a tux in time.

To make it worse, the supervisor I was dealing with felt it was completely ok to lie to me throughout the process. For example, your groomsmen's wrong size tux will get overnighted tomorrow (Friday). Groomsmen didn't get it by Monday. So I called and it wasn't even packaged to be shipped.

On top of all these problems, the tux quality isn't great, and the shoes look like absolute trash. When I went to the store to get fitted, the shoes were in terrible shape. I asked then to make sure that the shoes they send were in better shape and was told yes. Guess what? That was also a lie. I was in the hospital the week before my wedding for 3 days and this was still the most stressful. Run away from The Black Tux as fast as you can.

Pros and Cons:

The lies they told me about suit quality where enticing
Didn't have right sizes that they had from us 12 months in advance
Wrong sizes shipped very late
Lied throughout the full process

Bottom Line: No, I would not recommend this to a friend

---

Did not fulfill order at late notice

By Zachary B.

,

Brooklyn, NY

,

Sep 9, 2020
Verified Reviewer

Length of Use: 3–6 months

Overall Experience:

They let me know 2 weeks before the wedding that they wouldn't have my size available. Would only offer 20% off for items of wildly different sizes. Wouldn't have cared if I was a groomsman, but since it's my wedding really was looking for a suit that actually fits. They gave a lame-duck excuse about COVID, but it's clear they just rented their inventory and didn't feel like buying additional units to meet demand. Absolutely horrible company, would highly suggest not using them.

Pros and Cons:

Easy to get a fitting suit
They sold a service that they couldn't fulfill, and didn't let me know until right before the event

Bottom Line: No, I would not recommend this to a friend

---

Advertisement

---

Absolutely do not use The Black Tux

By Sarah J.

,

Raleigh, NC

,

Aug 21, 2020
Verified Reviewer

Length of Use: Less than 3 months

Overall Experience:

Eleven days before my wedding we received an email that they did not have our color ties in stock. They gave me options for other colors, but none of them went with the theme of the wedding. It took me 3 hours while on vacation to get ahold of someone to get a refund. Eight days before my wedding groomsman started receiving emails that they didn't have their correct sizes in stock. We were supposed to have the suits to all the men 2 weeks before the wedding so why did they just figure out they didn't have the correct sizes 8 days beforehand? They didn't have anything for my dad and he had to go out and buy a suit and have it rush tailored 4 days before the wedding. The Black Tux was IMPOSSIBLE to get a hold of and was extremely hard to deal with. They blamed everything on COVID, but why was I just getting communication that there were issued 8 days before the wedding? They should have communicated that they were having stocking issues from the beginning. We were 4 months into COVID at this point and I'm pretty sure they knew they didn't have the correct tie colors or suit sizes far before 8 days before the wedding (especially since they guarantee you that you will have the suits 2 weeks beforehand).

In the end, my father had to buy a suit from a different store and 3 of our groomsmen wore suits that were way too big/small for them. They didn't offer any sort of financial reimbursement. They are HORRIBLE, do not use them. AWFUL customer service and communication.

Pros and Cons:

No "pros" were specified in this review
Customer service
Lack of inventory
The stress the week before the wedding

Bottom Line: No, I would not recommend this to a friend

---

Returned unworn and they refuse to process my refund

By Joshua D.

,

Dayton, OH

,

Aug 17, 2020
Verified Reviewer

Length of Use: Less than 3 months

Overall Experience:

I purchased a navy suit jacket, pants, white shirt, and navy vest for my wedding. After COVID delays, I purchased a second suit after being told by The Black Tux that they did have the suit jacket in my size and I would have to rent. I said no, thank you, I'll take a full refund. Magically, they happened to find my size immediately and said they would be sending everything I wanted brand new and unworn (I'm willing to bet they just grabbed a rental and pawned it off as brand new). I received a water-damaged package containing a suit jacket, pants, vest, and shirt and immediately returned it. They're telling me they received my vest and nothing else. It was all returned in the same box. How does this make sense? I disputed the credit card charge and just got re-billed for the purchase. Terrible experience. The Black Tux has stolen $617.48 from me and I have absolutely nothing to show for it. I would not recommend this service to anyone after this nightmare first-time experience. Special thanks to The Hustle for the terrible advice.

Pros and Cons:

No "pros" were specified in this review
Taking my money and my return
Told the phone lines were down and I can't speak to anyone over the phone

Bottom Line: No, I would not recommend this to a friend

---

Never doing business with The Black Tux again!

By Daniel S.

,

Miami, FL

,

Apr 1, 2020
Verified Reviewer

Overall Experience:

You are the only company that I have had to deal with during these horrible times of the CORONAVIRUS that has not helped their customers. YOU DO NOT CARE ABOUT YOUR CUSTOMERS, every other company (airline, hotel and car rental) returned the money, you kept it (I know you are giving a credit - not good, because the event was canceled!), even though your agent said over the phone that you were going to give us a refund and that I did not use the suit, you are bad.

I know there is nothing I can do, it is YOUR POLICY (but policies can make exceptions, especially during times like these). The way I see it, Karma will get you back.

Again, NEVER DOING BUSINESS WITH YOU AGAIN and I am letting everyone know about you and the way you do business.

And please, do not post a "smart" reply to this review saying that you understand and will do everything in your power to make this better, because you are not. You didn't even want to get on the phone with me when I requested a phone call after "hiding" behind five or six emails. You are bad.

I am a real customer, my order #9458904.

Bottom Line: No, I would not recommend this to a friend

---

Very bad experience on the consumer end!

By Haakon W.

,

Santa Cruz, CA

,

Sep 10, 2019
Verified Reviewer

Overall Experience:

This company is not forthright about their policies!

I wore my tuxedo to the wedding, no problem. The wedding was on a Friday. I knew I had three days to return it, but mistakenly thought that meant three business days. I received no notifications from The Black Tux after the wedding, nor today, the day I was supposed to have the tux in the mail back to them. Yet there it is on my account on their website, "Return by September 2nd". I was never explicitly told or notified of this date, and had to dig in my account to find it. It's almost like they want to charge you the $425 late fee for the jacket, the $40 late fee for the tux...etc.

To "solve" my problem, I paid them a $60 "reservation extension fee". This company sucks, would not use again.

Bottom Line: No, I would not recommend this to a friend

---

Design flaws galore

By Nick S.

,

New York

,

Sep 6, 2019
Verified Reviewer

Overall Experience:

The main compliant I have is that you put in your event on the website, then you schedule your appointment. Yet it will - as was the case with me - let you schedule an appointment without enough time for them to get you a tux. The SoHo store is also a bit tatty. Bathroom was nasty. Generally felt like they'd thrown it all together haphazardly.

Bottom Line: No, I would not recommend this to a friend

---

Advertisement

---

Wedding suit

By Tristan C.

,

Chicago, IL

,

Jul 16, 2019
Verified Reviewer

Overall Experience:

Just got married and everyone loved my suit! Rented The Kennedy Outfit and felt incredible on my special day. My suit came in with plenty of time to spare, fit great, and was super easy to return. This is my fourth time renting from them and every experience has been positive.

Bottom Line: Yes, I would recommend this to a friend

---

Great suit for wedding

By Duy D.

,

Bartlett, TN

,

Jul 12, 2019
Verified Reviewer

Overall Experience:

I was recently in a wedding, and the groom chose to use The Black Tux. I had never heard of them to be honest. I went online and ordered the whole getup, from the suit to the belt and shoes. Upon getting everything before the wedding, it was wrapped nicely in a garment bag inside of a box that you use to send your suit back in. They even sent free dress socks. Everything fit great! I was surprised at how well it fit. And the quality was great as well. If I had known about The Black Tux for my wedding, I would have used them! I highly recommend this company.

Bottom Line: Yes, I would recommend this to a friend

---

AMAZING

By Bruce K.

,

Kent, OH

,

Jul 10, 2019
Verified Reviewer

Overall Experience:

From start to finish this was an amazing experience. Well priced and prompt service. Needed a different suit coat - operator error on my part with sizing - and it was sent immediately. Fit was terrific. Highly recommend!

Bottom Line: Yes, I would recommend this to a friend

---

What a GREAT EXPERIENCE!

By Patrick B.

,

New York, NY

,

Jun 24, 2019
Verified Reviewer

Overall Experience:

I was a little hesitant at first simply because they are pretty much an online store and that means you have to deal with phone or chat customer service alone. But I'm so glad I decided to take a chance on The Black Tux! First, going to get fitted and measured was the easiest thing, just simply set up an appointment and you're good to go!

Second, altering your measurements is also such a smooth and easy process! The website is user-friendly and essentially walks you through ordering for your event. They even have a FREE home try on!

I ordered my tux and accessories and received everything about 15 days before my wedding. I needed altering with my shirt and they were super responsive, very friendly, and very knowledgeable on what exactly I needed! And this is through chat! I'm just impressed by their customer service, their speed, and their professionalism!

My tux was amazing and I felt like James Bond that night. Everyone commented on how great it looked. I highly recommend using The Black Tux! They will make you look amazing for your day and you won't break the bank doing it!

Last but not least! Their return process is the greatest thing created since sliced bread. After your event, you have 3 days to drop it off at any USPS or UPS. There already is a return tag for it. Simply pack your tux, tape the box, and return! No headache to you!

Keep up the great work!

Bottom Line: Yes, I would recommend this to a friend

---

Prom tux

By Jennifer B.

,

Stratham, NH

,

Jun 21, 2019
Verified Reviewer

Overall Experience:

So pleased with our experience with The Black Tux. From the customer support to the quality of the garment...so awesome! My son had the most unique looking tux at his senior prom thanks to The Black Tux and he rocked it! Love that we didn't have to spend hours in a store getting measured and then return was so easy!

Bottom Line: Yes, I would recommend this to a friend

---

Advertisement

---

Simple, classy, and flawless

By Mike S.

,

Ashland, OR

,

Jun 21, 2019
Verified Reviewer

Overall Experience:

The Black Tux was amazing. Everything was simple, seamless, and of outstanding quality. The fact that you can even have the suit sleeves adjusted was just icing on the cake. All of my groomsmen loved their suits (as did I), and I would highly recommend the service to anyone!

Bottom Line: Yes, I would recommend this to a friend

---

Great experience - would recommend!

By Linda M.

,

Broad Run, VA

,

Jun 17, 2019
Verified Reviewer

Overall Experience:

We rented tuxedos with all the accessories for my daughter's wedding and though I was very skeptical it was a great experience. The tuxedos arrived with plenty of time to have a new jacket and pants shipped. We had to have sleeves altered and it was easy to submit the receipt for a refund. Times have changed...it's no longer necessary to go into a store for a fitting - or speak with anyone to get what was needed. Never thought it would be this easy but it was. Bonus - the clothing was all very high-quality and arrived in great condition.

Bottom Line: Yes, I would recommend this to a friend

---

Superb!

By Tamara A.

,

San Francisco, CA

,

Jun 14, 2019
Verified Reviewer

Overall Experience:

We rented last year and this year for prom, both times were a perfect fit, perfect experience, the outfit looked exactly as it did on the website, and we had a smooth ordering process because the website is extremely easy to navigate. Also, lots of hip choices across all categories and when the weekend was over, we loved the return tape included and return label that's accessed simply by ripping off the delivery label - that is genius - so we are abundantly happy campers! I already recommended you to others and we will certainly be back too! Thank you!

Bottom Line: Yes, I would recommend this to a friend

---

Wonderful!

By Tabatha D.

,

Whispering Pines, NC

,

Jun 11, 2019
Verified Reviewer

Overall Experience:

Our first experience with The Black Tux was wonderful. From the home try on and tux received 2 weeks before the wedding. We had to order another size in the pants which was easy and arrived days before my daughters Big Day. What happened after the wedding has made more of an impact on me and I would like to explain.

At the reception, my daughter's brand new diamond and pearl bracelet that was a wedding gift from her Grandmother had fallen off her wrist and my son-in-law picked it up and put it in his coat pocket. After the wedding one of my many jobs was to ship the tux back along with my husband the following Monday, which I did. My daughter came home the next week and asked me if I had her bracelet. "What bracelet?" I ask. She then explained what happened. I was so upset that I never thought to check the pockets. We contacted Customer Service and explained what happened but the tux had not been received back at the warehouse and they told us to call back in 2 days. We diligently called back, filed a lost item claim and waited. I'll be honest, I was so disheartened by the thought we may never see the bracelet again. Last week we received a call that it was located and being shipped back to me via FedEx and I received the bracelet this week.

To say that I am happy is an understatement. The honesty and integrity of this staff are impeccable. The procedures that this company has in place when the tuxes are received back are first class. Thank you The Black Tux for offering more than a nice suit for weddings. Your staff went above and beyond and I cannot express enough how grateful we are! You are our TOP CHOICE for any future rentals! Thank you again to your wonderful staff!

Bottom Line: Yes, I would recommend this to a friend

---

Great service and quality for the price

By Grayson K.

,

San Antonio, TX

,

Jun 10, 2019
Verified Reviewer

Overall Experience:

Before hearing about The Black Tux, I went to a local tux rental place and was immediately disappointed and frustrated. I felt like I was being sold a used car. Walked out and searched online for something better, and my search led me to The Black Tux. Price was right, quality and fit were right, no hassles, easy ship and return! Loved my experience and am letting people know!

Bottom Line: Yes, I would recommend this to a friend

---

Advertisement

---

Overall Experience:

I have rented a lot of tuxes over the years, mostly to be saddened by the overall look and fit on the day I was meant to impress. But with The Black Tux, I was not disappointed. Any small adjustments were easily fixed and I rocked the tailored look everyone wants. Will never use any other company, period.

Bottom Line: Yes, I would recommend this to a friend

---

Excellent experience

By Jen A.

,

Alexandria, VA

,

Jun 3, 2019
Verified Reviewer

Overall Experience:

Fit was great! Gorgeous tailoring and fabric! Swift delivery, even when the order was placed later than we intended. Will definitely use again! So easy, painless, and convenient. Recommend highly. Could've rented from anywhere as we live in a metropolitan area, however, I trusted the quality that Nordstrom has always provided. Try it, you'll be so glad!

Bottom Line: Yes, I would recommend this to a friend

---

Great service!

By Daniel S.

,

Honolulu, HI

,

Jun 3, 2019
Verified Reviewer

Overall Experience:

It was super easy to deal with. Although in the end I just had a few issues - they were solved immediately and simply. If I wasn't already married I would use The Black Tux for my wedding.

Bottom Line: Yes, I would recommend this to a friend

---

Disastrous experience

By Marc T.

,

Boston, MA

,

May 30, 2019
Verified Reviewer

Overall Experience:

Ordered a tux May 5th. Charged May 5th. The website said I would get a tux on May 18th. Didn't arrive. Called May 20th. Where is my tux? Apologies, they said, you will get it mid-week. Called May 21st. Just double-checking that I will get tux mid-week. If I don't, it will be hard to get replacements if items don't fit. Was told my tux is out of stock. I could not believe it. They asked if I would like a different color - different than black. I said no and complained that this is ridiculous. When were they going to tell me there was a problem? I spoke with a supervisor and she promised she would call back with a solution in two hours. Six hours later, I have not heard from her. I called and was told she's in a meeting. It must be a very important meeting. I hope they are all trying to figure out how to get me my tux. Extremely disappointed. Running to a local shop to get emergency tux fitting today. I will never use The Black Tux again. I will never recommend them. They should save all those who plan to use them in the future and shut down. What a disgrace.

Bottom Line: No, I would not recommend this to a friend

---

Customer service is exceptional

By Michelle C.

,

Memphis, TN

,

May 23, 2019
Verified Reviewer

Overall Experience:

Excellent customer service. Tuxes are beautiful and well made. Shipping is quick and packaged well. LOVE this business! This is our third time and we continue to be amazed at the quality and service.

Bottom Line: Yes, I would recommend this to a friend

---

Advertisement

---

Excellent tux

By Lisa T.

,

Medina, OH

,

May 23, 2019
Verified Reviewer

Overall Experience:

The quality of the tux was excellent and fit perfectly. Arriving 2 weeks before the event and allowing 3 days to ship back was so much more convenient than battling local rental stores. I would highly recommend The Black Tux to anyone that needs a quality tux rental.

Bottom Line: Yes, I would recommend this to a friend

---

Bridesman Tux Rental Dream

By Zach B.

,

Boone, NC

,

May 23, 2019
Verified Reviewer

Overall Experience:

I loved the selection on The Black Tux and the quality! I am used to paper thin tuxes from mall rental stores but the pieces I received from The Black Tux were of such high quality. Everything fit like a glove and returning my items was SO easy. I have been thinking of future events this year I can use an excuse to use The Black Tux again.

Bottom Line: Yes, I would recommend this to a friend

---

Outstanding from beginning to end...

By Sam C.

,

Kentucky

,

May 22, 2019
Verified Reviewer

Overall Experience:

I was totally satisfied with my Black Tux experience. Fit perfectly and I discovered the slim fit works well on me. Received many compliments! The receiving and then return process was simple and easy. Overall...10!

Bottom Line: Yes, I would recommend this to a friend

---

Amazingly efficient!

By Pasquale D.

,

Westminster, CA

,

May 16, 2019
Verified Reviewer

Overall Experience:

Retired from 30 years in retail, I know that customer service is paramount...and you guys excel at it. Great product, great service and ease of use. Five wedding party members from five different parts of the country and we all looked fabulous!

P.S. Suit was of exceptional quality. One suit coat replacement needed came in one day! Pre-paid return packaging even came with packing tape! This place is a destination wedding must.

Bottom Line: Yes, I would recommend this to a friend

---

Best suit rental

By Kevin D.

,

Dallas, TX

,

May 16, 2019
Verified Reviewer

Overall Experience:

I usually despise having to rent a suit. It never fits, the returns are painful, and it is excessively priced. You can usually buy a nice suit for about two times more. The Black Tux has changed my mind. I was able to go to a local store and get measurements, get the suit in the mail, and return it at ease. Everything was fast and easy, and the suit actually fit.

Bottom Line: Yes, I would recommend this to a friend

---