Tommie Copper Reviews - Can It Provide You With Relief?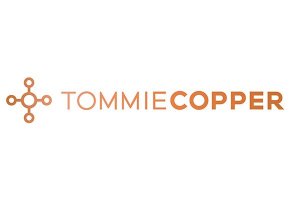 Summary
Tommie Copper offers lines compression garments that will allegedly improve your performance and speed recovery. This review discusses whether they can deliver you with the proposed benefits.
Our Full Review
What is Tommie Copper?
Tommie Copper states that the combination of compression and copper included in their apparel line will offer many benefits related to enhancing performance and expediting recovery from physical activity.
Founded in 2010, Tommie Copper's mission includes "helping people live comfortable, healthy, happy lives." To accomplish this goal, they engineer their garments with a multi-directional weave and Copper Znergy® technology.
Specifically, Tommie Copper claims that everyday use of their products can result in:
Enhanced muscle recovery
Added support for your muscles and joints
Improved circulation
Reduced pain and swelling
As a dietary supplement, copper is thought to have a variety of benefits and may even support heart health. But can you expect the results promised by Tommie Copper only by wearing it, or should you seek relief somewhere else?
In this review, we'll answer these questions by shedding some light on the available support for Tommie Copper's claims.
What Does Tommie Copper Offer?
Tommie Copper's proposed benefits seem to go above and beyond of what can be expected from standard compression apparel.
The company states that their "Wearable Wellness" should eliminate odor and provide protection from the sun's ultraviolet rays, in addition to their other loftier claims.
They aim to offer these benefits through an apparel line that includes sleeves, socks, and other clothing items. Tommie Copper states that though the suggested use for some products may differ, all can benefit activities related to work, sports, or daily life.
The wide variety of available products are distributed among 7 main categories:
1. Sleeves
Tommie Copper offers an array of ankle, knee, wrist, arm, and elbow sleeves for daily use day or athletic performance. Each type of sleeve aims to provide targeted compression and relief for muscle aches and pains.
2. Back Support
Mid and lower back support is offered through wraps, undershorts, and tights, as well as short and long sleeve tops with built-in compression. Again, these garments can be worn under clothing as base-layers or as workout clothes.
3. Gloves
Their gloves come in half and full-finger models. They're designed to support the muscles of the hands and fingers all day, or during physical activity.
4. Tops
Tommie Copper offers short and long-sleeve models that provide compression over your shoulders, core, and back. Again, these garments are good for everyday use or working out.
5. Bottoms
Also suggested for use as a base-layer or as workout apparel, their compression shorts and tights support your hips, thighs, and calves.
6. Socks
Tommie Copper offers no-show, ankle, and over the calf options. Their socks provide targeted support at the arch, heel & Achilles tendon.
7. Accessories
Their accessories include items like wrist wraps and hot/cold gel packs.
Tommie Copper offers most of these products in 3 different lines:
Core is recommended for light activity at work or around the house.
Performance line offers support for moderate to intense activity.
The Pro-Grade line offers maximum support.
Sizing is straightforward and available from S-6XL. These sizes are based on circumference measurements; instructions are offered here to ensure the best fit.
Lastly, all products are machine washable though they suggest not using bleach or fabric softener. All products can be gently dried, though gloves should be air-dried.
Copper Compression: Is There any Science Backing The Proposed Benefits?
Do compression garments actually serve a purpose? Does adding copper to the equation offer additional benefits?
In this section, we'll highlight the available support, if any, for these questions.
Compression Garments
Compression is not a recent phenomenon. Medically speaking, the idea of compression has been around for centuries and was likely an important part of wound healing in ancient cultures.
In more recent history, compression has been used to treat disorders related to the dysfunction of veins. These vessels, unlike arteries, lack muscular walls that are capable of transmitting blood. They instead rely heavily on the surrounding muscles of the leg to ensure blood returns to the heart.
Those with poorly functioning veins can develop pain and swelling from the blood that pools in their legs.
Compression stockings apply the greatest amount of force at the ankle and gradually decreases as you move towards the knee. This creates a pressure gradient that reduces the diameter of veins and increases blood flow.
Compression has also been studied in relation to athletic performance. A review of 12 studies found that both upper and lower body compression garments speeded recovery and reduced soreness after intense exercise. They also noted that those who were treated with compression had better muscle strength and power during the next workout.
More recently, compression garments improved strength recovery and also enhanced next-day cycling performance in a review of 23 studies.
What about Adding Copper?
Though the use of copper in compression garments has gained popularity, it has not been studied extensively.
In 16 patients with chronic vein disease, those treated with copper compression did not experience any benefit in symptoms when compared to traditional compression.
In 70 patients with rheumatoid arthritis, the use of copper bracelets did not affect pain, inflammation, physical function, disease activity, or the use of medication. Keep in mind, these were not compression garments.
The proposed odor eliminating effects of Tommie Copper's apparel may be related, in part, to copper's antimicrobial effects.
Are Tommie Copper Garments Safe to Use?
While compression garments are typically safe to wear, they are not without risk.
Though beneficial for dysfunction in your veins, they can be dangerous if used with dysfunctional arteries. In this instance, compression would likely limit flow, not promote it.
Compression may worsen nerve dysfunction, or make it even more challenging to sense the presence of wounds.
If wounds are present, covering with restrictive materials can prevent or delay healing.
Even if you don't have one of these conditions, it is still safest to speak with a physician before using as you may be unaware of certain risk factors.
How Much Does It Cost?
Tommie Copper offers moderately expensive pricing for their products.
Sleeves: $29.50 - $44.50
Back Support: $59.50 - $89.50
Gloves: $29.50
Tops: $39.50 - $89.50
Bottoms: $34.50 - $89.50
Socks: $24.50 - $39.50
Accessories: $24.50 - $69.50
There is currently a sitewide 30%-off sale, though back support tops, adjustable knee sleeves. However, this sale doesn't apply to socks.
At checkout, you have the option to select Afterpay for purchases totaling more than $75. Upon approval, you may pay over 4 equal payments spaced 2-weeks apart at 0% interest.
Shipping for orders over $75 is free. They offer 4 methods of shipping:
Standard Shipping - $4.99
2-3 Day Shipping - $9.99
Next Day Shipping - $24.99
International Economy - $24.99
Lastly, Tommie Copper offers a 60-day guarantee for unsatisfied customers. To process your return, visit www.tommiecopper.com or call Customer Service at 855-851-5100.
Are There Any Alternatives?
You can find compressive copper garments online or in stores fairly easily. Prices vary vendor to vendor, though beating Tommie Copper prices does not take much effort.
The Pro Series Compression Knee Sleeve from Copper Fit is available through Amazon. It's prime eligible and priced at $19.72.
At their site, Copper Compression offers a number of products comparable to Tommie Copper, for a fraction of the price. For example, their Recovery Back Brace is $30; Tommie Copper's is $59.50.
If you prefer shopping in person, the CVS Health Brand Copper Compression Knee Sleeve is available in stores at $15.49.
The Bottom Line
While the medical and performance-related benefits of compression garments have been well studied, the support for adding copper into the mix is lacking. Much more work is needed to identify any real reason to weave copper into compression fabric, and the currently available research is not promising.
Tommie Copper is not the most heavily reviewed brand on Amazon, though plenty are available to click through. Their knee sleeve is rated 3.8 out of 5-stars on over 130 reviews - about half are 5-star ratings.
Happy customers mention pain relief and added support, while those that are unsatisfied believe the fabric is too thin and wears easily.
You can certainly find more cost-effective copper compression garments, but why would you given that there really is no support for its use? Traditional compression garments are proven effective and often cost less.
Either way, these garments are typically safe. You should avoid use if you have a lot of swelling, arterial issues, nerve dysfunction, or open wounds.
Regarding physical activity and sport, compression is likely to offer benefits.
If you have chronic muscle and joint pain, however, you may want to speak with a physician first. These issues may be caused by an underlying condition that requires more than compression garments to manage properly.
Customer Reviews
Posted on Jan 11, 2023
Good products, terrible customer service
My wife and I ordered two items — a back support for her, a knee sleeve for me.
My knee sleeve has been great.
On the other hand, we had to return the back support (in the first week of December), but returned it (immediately) for a larger size. Over the last month, we were assured that the replacement was on its way. This week, we were told they were refunding our payment. Then it got really interesting...
Length of Use: Less than 3 months
Bottom Line: No, I would not recommend this to a friend
Pros and Cons
One product seems to work
First delivery was quick and correct
The "customer care team" is a joke
You can spend 20 minutes on hold, for a new order or to check on an old one
Over a month (four interactions) to straighten out a simple replacement
Posted on Jan 9, 2023
Shoulder compression for rotator cuff and slight tear labrum
My shoulder and right arm are really healing much quicker, and the pain is dissipating with the use of this garment. I am wearing it 24 hours a day, going on my 3rd day. The pain I've had since June (it's December) is almost gone! It's really improving my quality of life and returning to normal for my right arm that I hurt and sprained from overuse in a volleyball tournament.
Length of Use: Less than 3 months
Bottom Line: Yes, I would recommend this to a friend
Posted on Dec 2, 2021
Customer service
I've made a warranty claim within 60 days on an infrared product I purchased. They have yet to respond.
They do not call, text, or email you back on any kind of warranty. They gave me false information and incorrect email addresses.
Each order to Canada is $100 equivalent in Canadian funds for shipping alone. They will not ship warranty work to Canada at their expense, even though their product was defective.
Asked to have a manager call me back. This never happened.
One of the most terrible experiences I've ever had in customer service.
Length of Use: 3–6 months
Bottom Line: No, I would not recommend this to a friend
Pros and Cons
Infrared products
Customer service
Posted on Mar 26, 2021
Catastrophe!
The worst experience with any company I've ever dealt with! Absolutely horrible customer service and they never honor returns! No money, no replacement product, and no acknowledgment of the problem. They are terrible!
Length of Use: Less than 3 months
Bottom Line: No, I would not recommend this to a friend
Posted on Oct 26, 2020
Forget getting a refund
I ordered back support compression shorts. It came on time but it was too small. I began the return policy on September 12th. Have yet to receive my money back. Today is October 24th.
I've called them three times. First time I got some rude guy. He said they were a month behind in refunds.
Second and third times I was assured the refund is on the way. Still no refund.
Length of Use: Less than 3 months
Bottom Line: No, I would not recommend this to a friend
Pros and Cons
No "pros" were specified in this review
Almost everything regarding returns
Posted on Jul 1, 2020
Watch out!
Saw their ad for a sale on an item I needed. Good deal till they added in $75 shipping and handling...YES, $75. Couldn't believe it! This was for delivery to Canada, but big deal. Wayfair, Amazon, and other sites do not charge this. I am still waiting for a reply to my email!
Length of Use: Less than 3 months
Bottom Line: No, I would not recommend this to a friend
Pros and Cons
Products are good
Archaic shipping costs
Non-responsive, poor customer service
Posted on May 28, 2020
Nope!
I have the long one from ankle to hip - yes, I got the smallest size, one stays up, the other not. I have the knee ones. I have the elbow ones.
None work for pain. But I like the heat - that's all that helps, so a blanket works better, so I only use it when up and around. Again, just for the heat because they do nothing for the pain.
Plus, check out the tag - should copper not be in there? It's 86% polyester + 14% spandex and silicone...so where is it said or mentioned copper?
Bottom Line: No, I would not recommend this to a friend
Posted on Nov 19, 2019
Defective products. Bad customer service. D- rating on BBB.
D- rating from the Better Business Bureau. DO NOT BUY.
I purchased two weighted blankets from them in April. I was hoping this could help with my father's health issues and help him with his anxiety. I saw a deal on Good Morning America, and thought I'd get one for my father and one for me.
By July, I started noticing small white beads on my couch. One or two at the beginning, then more and more. By the time I realized they were leaking from my blanket, the little beads were all over the room.
I emailed Tommie Copper, they got back to me asking only what weight my blanket was. Then a week went by. I had to email them again asking if they had any information for me. Then they sent me an email saying that their return policy is only 3 months, and blaming PayPal for not being able to offer me a refund. They offered me 50% off a future purchase, to which I replied: Why would I want to purchase anything from Tommie Copper again since the first and last thing I bought was either defective or only expected to last 3-6 months? Why not do what you can to fix the problem and retain my business?
I thought I was making an investment in something that would last longer than 4 or 5 months. For the few hundreds of dollars I spent, I was expecting better.
Then I checked their rating on the Better Business Bureau. Tommie Copper has a D- rating.
Bottom Line: No, I would not recommend this to a friend
Posted on Oct 29, 2019
It's working for me
As a last resort to chronic spine and joint pain, which is due to a neuromuscular disease, I decided to purchase the leggings to see if I could get some relief. So grateful I did. I'm still not sure exactly why it works, just know that it does. Very comfortable and true to size. Feel the difference even in my wheelchair. I can stand more erect and pressure is relieved from my spine.
I will be purchasing a compression garment for my upper torso. Thank you Tommie Copper!
Bottom Line: Yes, I would recommend this to a friend
Posted on Sep 30, 2019
Your comprehension socks suck
I bought 2 pairs of your comprehension socks and within two weeks of normal wear they won't even stay up, they fall down after four, five steps. And at $10.00 per pair, that sucks. I bought a competitive brand at a 10th the cost, they are still going strong after four months.
Bottom Line: No, I would not recommend this to a friend
Posted on May 6, 2019
Falls down
Purchased the correct size from the Show Case store. No returns allowed. Wore for a session of outdoor football refereeing clinic that was nowhere near the time I would wear for a game situation. They just would not stay up. Less than 5 minutes, the top was down around the top of my knee cap. Finally just pushed them down around my calf for the rest of the on-field session. I do not recommend this product especially since there is a NO RETURN POLICY!
Bottom Line: No, I would not recommend this to a friend
Our Promise to You
In order to safeguard you and ensure helpfulness and relevance, our compliance team manually assess every customer review before it goes live.
We have a zero-tolerance policy for fake reviews, and companies cannot control or alter any reviews at any time.