Vroom
Claimed This company has claimed this profile, is getting alerted on any new customer reviews entering this page, and may engage in dialogue with its customers to address their matters.

Companies cannot pay money or provide goods in order to remove or alter customer reviews.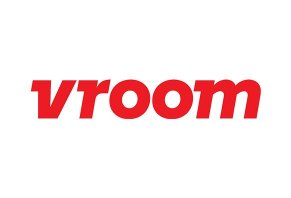 Vroom is a car-buying website that helps you to buy a used or like-new car entirely online and avoid dealing with a pushy salesman. Our review will help you understand if this service is worth using.
---
Great until they got my money

By Lindsey L.

,

Redmond, OR

,

Sep 12, 2020
Verified Reviewer

Length of Use: Less than 3 months

Overall Experience:

They were great right up until I transferred $15,000 to them, then communication almost completely stopped, they gave me multiple delivery dates and I had to wait on hold for an hour to confirm the actual delivery date, didn't tell the delivery company they were delivering to a home instead of a dealership, and NEVER GAVE ME MY TITLE or told me when they might be sending my title even though the car was delivered a month ago. They said they'd send an email in a few days, nothing. None of my calls have been returned and my emails have been completely ignored for a couple of weeks now. Every time they say they'll return a call or send an update, they never do.

Pros and Cons:

Sales person was great
Price was great
Convenient to buy online
Haven't communicated with me about my car title in a month
Customer Support is overwhelmed and doesn't return calls or emails
They don't communicate well with the delivery companies

Bottom Line: No, I would not recommend this to a friend

---

Do not buy from Vroom!

By Kelly A.

,

San Jose, CA

,

Sep 12, 2020
Verified Reviewer

Length of Use: Less than 3 months

Overall Experience:

The salesperson of course was very nice. But it went downhill after that. They initially scheduled my delivery on a Sunday between 8 to 5 and no one ever called or showed up, and when I called they said my car was at the hub. I got the total runaround for the following week. My car showed up the following Saturday. I was scheduled between eight and noon and the car showed up at 6:30 PM. I literally wasted two days waiting for my car. When the car did arrive it was filthy, hadn't been vacuumed, wiped down, or washed. And the worst part is it had two dents on the passenger side that they did not disclose. They did give me a $100 check to get the car detailed, which didn't even pay for a detail. They refused to do anything about the dents. I highly recommend you DO NOT use this service! Run!

Pros and Cons:

The price was fair (except for the dents)
It was the car I had been looking for
Horrible customer service
The car was filthy when it arrived
The car had damage I was unaware of

Bottom Line: No, I would not recommend this to a friend

---

Vroom is the worst

By Drew R.

,

Franklin, TN

,

Sep 5, 2020
Verified Reviewer

Length of Use: Less than 3 months

Overall Experience:

This is hands-down the worst car buying experience I have ever had. Our salesman slid in charges that weren't supposed to be in the contract. The delivery was set up for a certain day in advance and then on that day, the car didn't show up. The delivery was rescheduled but never confirmed and the car just showed up a couple of days later. When we contacted them to say we wanted to return the car they tried to charge us fees that weren't in the contract. I had to get a supervisor on the line to resolve everything. Awful, just awful.

Pros and Cons:

Finding the car online was easy
After finding the car online it was all downhill
Terrible communication
They try to charge hidden fees
Timelines are frustrating

Bottom Line: No, I would not recommend this to a friend

---

I would use Vroom again

By Diana W.

,

California

,

Sep 5, 2020
Verified Reviewer

Length of Use: Less than 3 months

Overall Experience:

Purchasing, delivery, and getting insurance for my car was easy. It took more time and effort to do the VIN check and smog because I had to do it. California requires smog and VIN verification when the car is from outside CA. So I had to do the footwork and send the documents back to Vroom for the car to be registered in CA. BUT! I asked Vroom to refund me for the VIN and smog and they did!

Pros and Cons:

Less expensive then a new/used car dealer
My used car was in great condition
People were friendly and helpful
I had to get the car smogged and VIN verified
The added delivery fee
Longer process to register vehicle

Bottom Line: Yes, I would recommend this to a friend

---

Advertisement

---

Do not use Vroom to sell your car

By Hayes N.

,

Los Angeles, CA

,

Sep 4, 2020
Verified Reviewer

Length of Use: Less than 3 months

Overall Experience:

Do not use Vroom to sell your car!

They are a fraudulent company and are trying to scam you.

I reached out to Vroom on 7/20/2020 and they emailed me a quote for my car. I accepted the quote and filled out the online documents. A few days later, they FedExed me more documents and requested I mail them back.

Once that was done, they informed me that a company would be coming to pick up the car. It took 2 weeks for a delivery service to come (most likely due to COVID). They picked up the can on 08/05/2020.

I was told that a payment would be mailed to my lien-holder 2 DAYS later.

On 08/11/2020, someone verbally confirmed a check had been mailed.

It is now August 31st (2 days shy of 4 WEEKS) and after daily emails and phone calls with lengthy hold times, I was just informed today that no check has actually been mailed.

I requested to talk to a manager and they said they would email someone and to expect a response in the next 24-48 hours.

This company is a scam, and now I have to make another month's car payment because they didn't send payment out on time. For a car I don't even own anymore.

Do not use them to sell your car!

Bottom Line: No, I would not recommend this to a friend

---

Vroom came through for me!

By Steve C.

,

El Dorado, AR

,

Sep 4, 2020
Verified Reviewer

Length of Use: Less than 3 months

Overall Experience:

I got the car of my dreams for thousands less than wholesale. It arrived in perfect condition. It was a trouble-free experience I highly recommend.

Pros and Cons:

Great price
No haggling
No surprises
No test drive, but that was minor

Bottom Line: Yes, I would recommend this to a friend

---

Vroom gives great service

By Priscilla B.

,

Pottstown, PA

,

Sep 2, 2020
Verified Reviewer

Length of Use: Less than 3 months

Overall Experience:

My car was in my driveway in less than 3 weeks. From the beginning, the experience was so simple. We went on the site, chose our vehicle, and had to stop because Vroom does not do financing in Pennsylvania. We called the number on the site and an agent (Kenneth V) helped us through the rest of the purchasing procedure; five stars to him. On August 13, 2020, we received our vehicle; four days sooner than originally scheduled. We are happy with the service.

Pros and Cons:

All of the of the people that worked with us
The car is great
The car was delivered earlier than scheduled
No "cons" were specified in this review

Bottom Line: Yes, I would recommend this to a friend

---

Great when buying, absent after

By Ivy V.

,

San Luis Obispo, CA

,

Sep 2, 2020
Verified Reviewer

Length of Use: Less than 3 months

Overall Experience:

I bought my car through Vroom due to the price. You can always contact someone when looking to buy a car but after you will never get answers even if you are able to talk to someone. I am trying to get another temporary title and called every day for the last 7 business days, no response. I am so frustrated with Vroom. Just don't.

Pros and Cons:

Price
Customer service
Title department

Bottom Line: No, I would not recommend this to a friend

---

Buyer beware!

By Kyle E.

,

Minneapolis, MN

,

Sep 2, 2020
Verified Reviewer

Length of Use: Less than 3 months

Overall Experience:

Vroom was very friendly and worked hard to remove all obstacles to the purchase of the vehicle. After the vehicle was delivered with issues I found out who they really were. There have now been three messages into support and one phone call. It's been two weeks since my first report and there has not been one single attempt to contact me. They are happy to take your money and deliver a product but they will not stand behind that product!

Pros and Cons:

Ease of purchase
No support after purchase agreement signed
No information or updates about title and license
Untrue statement that the vehicle will have all the paperwork completed to be driven on delivery

Bottom Line: No, I would not recommend this to a friend

---

The worst customer service ever

By Darren N.

,

Woodland, CA

,

Sep 2, 2020
Verified Reviewer

Length of Use: Less than 3 months

Overall Experience:

The worst customer service I have ever dealt with. I had a car delivered and the headlights did not work. I first tried calling (no answers), I then sent several emails (no responses), I then left a bad review and somebody finally called me back. Took two weeks. They assigned me a support ticket and that I would hear back 24-48 hours. Well, it's now been well past that and I have not heard a thing. Tried sending emails and calling and the same thing. NOTHING. I regret buying the car through Vroom. It had other issues, but I really only care about the headlights. Terrible non-existent customer service.

Pros and Cons:

No "pros" were specified in this review
Customer service, there is none
Vehicle not as advertised
They make me get smog, estimates, VIN check

Bottom Line: No, I would not recommend this to a friend

---

Great opportunity if you are far away

By Kehinde A.

,

Sugar Land, TX

,

Sep 1, 2020
Verified Reviewer

Length of Use: Less than 3 months

Overall Experience:

I bought a Mazda 3 Hatch at a great deal when compared with a dealership as I asked a dealer to beat this price and they could not. They need to improve the delivery estimates, especially when the distance between where the car is located and delivery is very clear, so that the new owner would be able to plan better, and do not use the generic I do not want to be sued by any lawyer by the only guarantee of 10-14 business days.

I was buying the car for my daughter and school was to start earlier than the delivery promised initially, somehow Deven, my sales went above to push for me once payment went through. He only promised that he will try all his best.

Pros and Cons:

Quality of what they sell - as shown
Working through the finance process
Calling back when they are open
10-14 business days for delivery cannot work for everyone
Once location and delivery is known, please review delivery and communicate it

Bottom Line: Yes, I would recommend this to a friend

---