24 Hour Fitness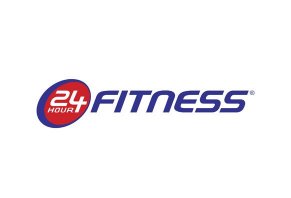 Summary
24 Hour Fitness' strength lies in its tiered approach to its clubs. Its basic gyms offer cardio machines and weights, while its top-tier clubs have sun decks, climbing walls and more.
Pros
Amenities in top-tier clubs are industry-leading
Option to sign up for month-to-month contracts
Child care
Free group fitness classes
Cons
12-month contracts are tough to get out of
Cancellation fee is very high
Some low-tier clubs lack amenities like child care and pools
24 Hour Fitness Review: Is It the Right Gym for You?
24 Hour Fitness is a nationwide gym chain with 24-hour clubs and high-end amenities at some of its properties.
What sets the gym apart from the competition is the way it organizes its clubs into four separate tiers according to the extent of their amenities. Each tier has a few more amenities than the previous one.
And, depending on where you live, you could have the advantage of choosing between several different tiers according to your workout needs and preferences.
We will help you understand how this gym could be a good fit for you through the in-depth analysis we present in this review.
Membership Options
24 Hour Fitness' pricing varies greatly depending on where you live and what type of club you have.
12-Month Contract Cost and Fees
Monthly membership fees at most locations: $31.99 to $56.99
Sign-up fee: $0
Annual fee: $49
Cancellation fee: Remaining months on contract
Month-to-Month Cost and Fees
Monthly membership fees at most locations: $36.99 to $61.99
Sign-up fee: $29.99
Annual fee: $49.99
Cancellation fee: None
You'll have to pay your first and last month's membership fees when you sign up.
The 12-month contracts are ironclad; you can't get out of them unless you have a doctor's note verifying a condition that bars you from working out. If you have a history of not going to the gym a few months after joining, it could cost you a lot of money to get out of the contract.
Amenities and Club Types
24 Hour Fitness gym amenities are tied to their club type. Active is the lowest club tier and Ultra Sport is the highest. The following chart shows you a comparison of each tier:
| | Active | Sport | Super Sport | Ultra Sport |
| --- | --- | --- | --- | --- |
| Open 24 hours | ✔ | ✔ | ✔ | ✔ |
| Cardio equipment | ✔ | ✔ | ✔ | ✔ |
| Lockers | ✔ | ✔ | ✔ | ✔ |
| Free weights | ✔ | ✔ | ✔ | ✔ |
| Free Wi-Fi | ✔ | ✔ | ✔ | ✔ |
| Group cycling | ✔ | ✔ | ✔ | ✔ |
| Group exercise | ✔ | ✔ | ✔ | ✔ |
| Sauna | ✔ | ✔ | ✔ | ✔ |
| Lap pool | | ✔ | ✔ | ✔ |
| Steam room | | ✔ | ✔ | ✔ |
| Whirlpool | | ✔ | ✔ | ✔ |
| Basketball court | | ✔ | ✔ | ✔ |
| TRX suspension training | | | ✔ | ✔ |
| Kids' Club | | ✔ | ✔ | |
| Squash courts | | | | ✔ |
| Sun deck | | | | ✔ |
| Volleyball | | | | ✔ |
| Rock climbing wall | | | | ✔ |
| Racquetball | | | | ✔ |
If your workouts require a pool or basketball court, you'll need to find at least a Sport club.
Active and Sport clubs will cover the needs of the average gym member. If TRX, squash, a sun deck, and or volleyball are non-negotiable, you'll need to find a Super or Ultra club.
If you're a parent who needs childcare while you work out, you'll need to check with your local club to verify they have a Kids' Club babysitting program. The majority of Kids' Club services are at Active, Sport and Super Sport facilities. However, it's not a guarantee that your local club will have babysitting.
Fitness Classes and Training
24 Hour Fitness' training and classes can be split into two categories: free and paid.
Free
24 Hour Fitness' free classes are called GX 24 classes. They include the standard lineup of fitness- and dance-focused programs:
Zumba
Pilates
Kickboxing
Yoga
Spin
HIIT
Cardio
Active aging
You can find out which courses your local club offers and when they take place by calling the club or going to the club's website.
Paid
24 Hour's paid class options include "TC24" group training classes and their in-house personal training programs. These sessions tend to be smaller than the free sessions, with class sizes ranging from 6 to 20 people.
These courses take place two to three times a week and are 50-minutes long.
24 Hour Fitness doesn't post online pricing for these classes. We contacted a San Diego 24 Hour Fitness and were told that TC 24 classes were $199 per month and, for the most part, that pricing was consistent across all clubs.
The Takeaway
24 Hour Fitness' classes offer just about every type of workout you'd need at various phases in your life, from high-intensity interval training to workouts designed for older people.
If your goal is to join a gym with a diverse class line-up that will grow with you as you find your niche in the workout world, 24 Hour Fitness is likely to meet your needs.
Additionally, 24 Hour Fitness makes some classes available on-demand through their app, 24GO. This is a huge benefit if you live in an area where bad weather is common and may keep you from driving to the gym.
Analysis of Customer Reviews
To help you set realistic expectations about your 24 Hour Fitness gym membership, we analyzed customer reviews and here are the trends:
Good Workout Variety: Many customers praised the number of workout options they had between cardio machines, weights and free classes.

Hidden Fees: Consumers, no matter which gym they joined, complained of hidden fees or charges they didn't expect. While reviewers didn't always specify which fees they question, there's a good chance those fees were the annual fee and the start-up fee for no-contract memberships.

Difficult to Cancel: Many people have a hard time canceling their membership. In the case of 12-month memberships, you will have to pay your remaining monthly payments to get out of the contract. Exceptions to this rule are rare.

Aging Equipment: We read through multiple reviews that bemoaned the decline of the equipment and facilities at their home club.

Hours Changes: Another recurring theme we saw were complaints about a club changing its hours. Customers seem to value the around-the-clock access they have to their clubs.
The Takeaway
Much of what we read about 24 Hour Fitness applies to all gyms, in general: hidden fees and cancellation difficulties.
Because there were many complaints about how hard it was to cancel, ask for a copy of your contract before you sign up for a membership. Write down any questions you have after you read over it. Then, ask your local club salesperson those questions.
This will help avoid possible confusion or frustration about charges you may not have noticed when you signed up.
Finally, sign up for a three-day pass to the club in your area. When you use the gym, pay close attention to the condition of the equipment, bathrooms and workout rooms. This will help you avoid surprises about old equipment and/or unkempt locker rooms and other spaces.
24 Hour Fitness vs. LA Fitness and Planet Fitness
| | 24 Hour Fitness | LA Fitness | Planet Fitness |
| --- | --- | --- | --- |
| Cheapest single-gym membership | $31.99 | $34.99 | $10 |
| Cheapest multi-gym membership | $31.99 | $39.99 | $22.99 |
| Sign-up fee | Up to $29.99 | Up to $99 | Up to $29.00 |
| Annual fee | $49.99 | $49.00 | $39.99 |
| Cancellation fee | Remaining months on contract | None | $58.00 |
| Free classes | Yes | Yes | No |
| Child care | Yes | Yes | No |
24 Hour Fitness is most like LA Fitness because it offers similar free classes, child care at some locations and locks you into your 12-month contract.
However, 24 Hour Fitness Super Sport and Ultra Sport clubs have superior amenities when you compare them to LA Fitness locations.
If you live in a city with 24 Hour Fitness and LA Fitness, your choice could be tough. The easiest way to figure out which club is best is to:
Take a tour of each one
Negotiate with the salesperson
Check out local reviews of each location
These three comparison points will help you make a clear, financially smart decision about which gym fits you best.
Finally, if you're on a limited budget, Planet Fitness is the smarter choice. It not only has the lowest membership fees but their cancellation fee is only $58.
The Bottom Line
24 Hour Fitness is one of the most popular gyms in the country. Their facilities are varied enough to give you options between the basic amenities of an Active club to the numerous amenities at Super Sport and Ultra Sport clubs.
24 Hour Fitness will be a good fit for you if:
You want a luxury gym experience: The company's Ultra Sport gyms have incredible amenities. You'll be happiest at these locations, as they are superior to 24 Hour Fitness' other club tiers.

You need childcare when you work out: The club allows you to drop your kids off for up to two hours at their Kids Club babysitting centers. The cost can be up to around $20 a month. The cost of hiring a babysitter to watch your child while you work out would exceed this in one or two days, making Kids' Club an excellent value.

Pools are integral to your workout: Many 24 Hour Fitness locations have pools. This is an advantage if swimming is part of your workout routine, or if you're in physical therapy and your doctor has given you pool workouts as part of your recovery.

You thrive in group settings: The daily free classes you get at 24 Hour Fitness will help you succeed in your workout goals. Furthermore, you have an opportunity to build new relationships with people in your class. Research indicates these relationships can be the linchpin of meeting your workout goals.
Customer Reviews
Posted on Nov 21, 2021
Discrimination at its worse
I am hurt to my core that an employee would label my schizophrenic son "crazy" because he made a mistake and entered the wrong door, which he apologized for. The word "crazy" is a trigger for my sweet and loving son who had an episode as a result of this employee's uncalled-for action. People with mental struggles are not crazy, they are special and endearing but some staff at 24 Hour Fitness see them as targets because they themselves lack compassion and understanding.
I also noticed that if your skin is not a certain tone or your hair is not blonde, you are frowned upon. "The customer is always right" adage does not apply to these people and you can feel the disdain even from the manager. 24 Hour Fitness staff neglects to understand that if we do not patronize them they will not stay afloat in this tough and uncertain economy. If a customer is upset for a valid reason it does not give staff the right to insult, use racial slurs (as was also done to me on a separate occasion), or laugh at a person for how they look.
This is a deplorable and very toxic environment and I would strongly recommend anyone to stay clear of this toxic environment. No matter how many endorphins you manage to create, it will be neutralized by these bullies who seem to forget one of the first rules in business, and that would be to smile. Instead, they seek to usurp their authority onto those that are different and seem weak or inferior to them. I cried for my son that day I encountered this treatment as he also cried and said, "Mom, can we please leave now and I never want to come back to this place."
This is so unfortunate and disheartening for us both. Frankly, I should pursue a lawsuit for the discrimination against my son but no amount of money can erase the image of the tears in my son's eyes as he humbly walked away. You all at 24 Hour Fitness should be ashamed and you need a strong vaccine to fix your superiority complex and your prejudices.
People, I urge you to enter at your own risk, but don't say I didn't try to warn you.
Length of Use: 1–2 years
Bottom Line: No, I would not recommend this to a friend
Pros and Cons
Thought is was a judgement-free zone
Adequate parking
Variety of equipment
The staff and their lack of understanding
Unprofessional and uncouth behavior
The manager needs training on customer service to start with
You can't make rules and don't hold yourself to the same standards
Too many judgement
Not enough sanitization available
Shower area is hazardous as the floor is always wet
Poor management
Pushy fitness coaches
Closed door policy
Unfriendly
Discriminatory
Posted on Apr 26, 2021
I wouldn't suggest this gym to anyone
Covid messed up my charges. Charged me for multiple months without my knowledge. I tried to get credited back for wrong charges and being charge for the month when the gym was closed for Covid. Then recently charged me after I moved to a place 100 miles away from a 24 gym and said it was my fault for freezing my account. Directed to the website for resolution - no one contacts you back. I will make sure no one I know uses this gym ever again.
Length of Use: 1–2 years
Bottom Line: No, I would not recommend this to a friend
Pros and Cons
No "pros" were specified in this review
Corporate unclean, only care about profit
Terrible customer service
Doesn't care about its customers
Posted on Dec 10, 2020
Dropped membership
One of the girls reactivated in a negative way to me looking at her. I felt very uncomfortable so I dropped my membership immediately.
Length of Use: 1–2 years
Bottom Line: No, I would not recommend this to a friend
Pros and Cons
Adequate equipment
Customer interaction
Posted on Jul 31, 2020
Flagged yellow at front door!
After months of paying my bill and finally getting to work out for 1 hour a day only, I got flagged yellow today at the front door. Five girls behind the counter stopped me and said there was a problem with billing! Are you kidding me now? I'll drive into Kailua to UFC, it's not 24-hour anymore, it's 1 hour a day, and they can't even get that right.
Length of Use: 3–6 months
Bottom Line: No, I would not recommend this to a friend
Pros and Cons
Location
They owe me money
Posted on Jun 15, 2020
TERRIBLE COMPANY, AWFUL
My location, Coit & Campbell Dallas, TX, closed on March 1st by state law re coronavirus. I had already paid March dues. Their email said, in so many words, that if I quit the gym I could have a free month, no refunds. On June 1, they decided to close that location PERMANENTLY. With no refund of a full month's dues.
OK, so I'm out $35, but they have 430 locations in the country. They STOLE that money upfront from how many members? No, do NOT do business with them.
Their turnover in staff and personal trainers was amazing. Here one week, gone the next. RIPOFF.
Length of Use: 2+ years
Bottom Line: No, I would not recommend this to a friend
Pros and Cons
Decent gym
Close to my home
Good equipment
Cheated me out of dues
Unclean, men's locker smells like pee
Huge staff turnover
Posted on Oct 7, 2019
Fraud company
If I could give them 00000 stars I would. They have a lot of hidden fees and poor customer service. Don't fall for any special they offer. They are fraud. The worst gym I ever signed with.
Bottom Line: No, I would not recommend this to a friend
Posted on Jun 28, 2019
Avoid
Entering a 24 Hour Fitness gym is toxic from the moment you open the door. You are greeted by a sound system broadcasting what could only be called "music" by the widest possible definition. This noise is punctuated by 24 Hour advertising that repeats on a 6-minute interval 24 hours a day, every day.
"Hi Everyone, Kathy Ho, 24-GO, 24-Life, 24-Shop"...etc. etc. etc...more noise and 6 minutes later, "Hi Everyone, Kathy Ho, 24-GO, 24-Life, 24-Shop"...etc. etc. etc.. More noise, 6 minutes later, ""Hi Everyone, Kathy Ho, 24-GO, 24-Life, 24-Shop...etc. etc. etc."
Lately, they have added advertising for Fabreeze and toothpaste and then ""Hi Everyone, Kathy Ho, 24-GO, 24-Life, 24-Shop"...etc. etc. etc. More noise, "Hi Everyone, Kathy Ho, 24-GO, 24-Life, 24-Shop"...etc. etc. etc. Fabreeze, more noise..."Hi Everyone, Kathy Ho, 24-GO, 24-Life, 24-Shop" etc., etc. etc."
You hear this everywhere you go while in the club from sitting in the sauna and steam room trying to relax to sitting on the toilet. Your only defense is to turn up your earbuds to the highest possible volume to try to cancel the noise out.
Membership here is only for someone who enjoys car commercials and PBS beg-a-thons.
This place deserves to fail. The only thing they care about is selling memberships. Don't support them!
Bottom Line: No, I would not recommend this to a friend
Posted on Mar 22, 2019
Devious business practices
I handle the financial affairs for my 68-year-old physically and mentally handicapped brother. Last fall he wanted to give 24 Hour Fitness a try to see if he could improve his physical condition. I was on the phone with Employee #118515 - Sarah S. I received a copy of the sales receipt from the Citrus Heights - Club 00523.
After a few months, my brother suffered serious physical setbacks so he could no longer use 24 Hour Fitness.
I called 24 Hour Fitness in Citrus Heights and for the first time was told there was a one-year contract. I was told to call the national office at 866-308-8179. The national office told me I had to deal with Citrus Heights. I called and talked to the Citrus Heights general manager, Andrew. He gave me the run-around and told me I had to bring in a doctor's note and he would make a decision. I told him that it was not possible because I live 600 miles away in Portland, OR. He was inflexible.
Bottom Line: No, I would not recommend this to a friend
Posted on Jan 3, 2019
Great place, just what I was looking for!
I have been going to 24 Hour Fitness in Layton, Utah for about 6 months and it fits my needs.
It is clean and well taken care of, the equipment is diverse with machines, free weights, bikes, etc. The owner is there three times a week and is open and friendly.
It does cost more than some gyms, but it is never crowded and ALWAYS open. I love the adults-only policy, sorry high school kids, but the adults take care of the facility and equipment and respect other members. I go to the gym now, where other places I joined, I got tired of the meat market and the crowds so I would always quit going.
In my opinion, if you want a clean, organized place to work out without the low-cost gym hassles, 24 Hour Fitness is the place.
Bottom Line: Yes, I would recommend this to a friend
Posted on Dec 6, 2018
Fraudulent - they take advantage of people.
I went on maternity leave in September of this year and my doctor told me in August that I could no longer work out. I called 24 Hour Fitness and requested to have my membership canceled. Instead, the customer service rep told me I could just freeze it. I thought that would be a good idea and I could come back after my leave if I have time.
Well, the guy never froze my account and I was charged through November (and an annual fee of $49 thrown in there too). I have spoken to FIVE different customer service representatives (two managers) and have still only been refunded for one month. They told me that I needed to have a doctor's note saying that I had a baby in order to get the rest. My doctor faxed one over to them and still, I have seen nothing. The last representative that I spoke to said that the refund was being processed and I should have it in 3-5 business days. It's been 2.5 weeks. This company steals money from good people. I had a baby, and they took advantage of my situation.
Bottom Line: No, I would not recommend this to a friend
Posted on Sep 15, 2018
24 Hour Fitness music
I hope they stop it. I was a member for five years and have to stop this membership now They have a music channel playing non-stop rap "music" when I do my cardio. It is just offensive. I do not want to hear anything like that when I come to work out. This is not all the time "f*ck, b*tch, m*f*cker," etc. theme, but overall terrible. They just switched to rap a month ago or so, but that really offensive most of the time. If not directly offensive to normal people theme lyrics, then anyway, do I really need to hear all that "hood" wisdom of brain challenged every time I work out?
Bottom Line: Yes, I would recommend this to a friend
Our Promise to You
In order to safeguard you and ensure helpfulness and relevance, our compliance team manually assess every customer review before it goes live.
We have a zero-tolerance policy for fake reviews, and companies cannot control or alter any reviews at any time.