Effy Jewelry Reviews
Claimed This company has claimed this profile, is getting alerted on any new customer reviews entering this page, and may engage in dialogue with its customers to address their matters.

Companies cannot pay money or provide goods in order to remove or alter customer reviews.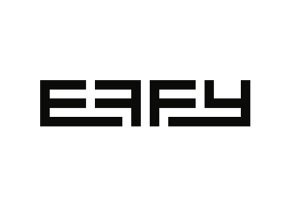 Effy Jewelry is an e-commerce company that specializes in selling a wide variety of men's and women's jewelry, including rings, watches, bracelets, necklaces, and more. Learn what customers are saying about this company.
---
Paid a fortune and my bracelet keeps coming undone

By Denise D.

,

Heathsville, VA

,

Apr 27, 2019
Verified Reviewer

Overall Experience:

We went into the Effy store in the Bahamas and bought $9,000 worth of three pieces of jewelry. My bracelet keeps coming unlatched and falling off of my arm so I'm afraid to even wear it.

I also have a ring that is missing stones. I honestly thought Effy was a great name in jewelry but I will never buy it again.

They also didn't tell us the credit card is only good at the store in the Bahamas if we did want to buy more.

Bottom Line: No, I would not recommend this to a friend

Apr 29, 2019

Hi Denise,

Would you kindly reach out to me at Andream@effyjewelry.com so that I may assist you? I am sorry that you are having difficulty with your purchases but rest assured that Effy Jewelry comes with a lifetime warranty and we will repair/adjust your jewelry for you. Please forward your receipt information and I will get back to you promptly!

Best,

Andrea

---

Fraudulent

By Lynn S.

,

St. Paul, MN

,

Jan 23, 2019
Verified Reviewer

Overall Experience:

I bought a ruby ring at a going out of business sale at a department store. I was assured that the ruby was genuine, and it was grouped away from the display of fake rubies. When I got my paperwork from the company, my ruby was described as a "lead/glass filled ruby."

I was lied to by both the salesperson and by Effy Jewelry. Unfortunately, because it was sold, no exchange or refund, they are not standing by their jewelry and have not replied to my emails when I sent them to complain. Since I trusted the store that I had shopped at for decades, I never dreamt this could happen. This is a misrepresentation and is illegal. I don't know of any recourse at this point except for a class action lawsuit, and I am hoping that with all the complaints this will happen.

Bottom Line: No, I would not recommend this to a friend

Jan 23, 2019

Hi Lynn,

Would you kindly call me directly at 212-730-8889 x 251 so that we may discuss this? I'd like to know which store this ring was purchased from and I'd like to see a copy of the paperwork that was given to you. I look forward to assisting you.

---

Advertisement

---

Quality

By Leslie B.

,

Denver, CO

,

Sep 13, 2019
Verified Reviewer

Overall Experience:

I bought a Russolite princess cut ring with several very small diamonds on the band on 9/1 on our cruise. Today on 9/6 I've noticed that one of the small diamonds is missing. I am very disappointed, to say the least, especially since having it for such a short time. I am still on vacation and leaving for home today and will call Effy when back. I hope that they stand behind their product as stated. Love the ring but disappointed as I said in the quality.

Bottom Line: No, I would not recommend this to a friend

Sep 26, 2019

Please contact me at andream@effyjewelry.com and I will take care of your issue promptly! Effy jewelry stands behind the quality of our jewelry and we offer a lifetime warranty for repairs.

---

Ring purchase

By Linda F.

,

Sep 17, 2019
Verified Reviewer

Overall Experience:

I recently purchased a ring on the Carnival Spirit. After only wearing it several times I noticed a diamond was missing and there was a crack on one of the bands. I am really disappointed, after deciding to spend so much money and this happens. After reading the reviews I am a bit worried as I have been trying to find a contact number in Australia so I can have it repaired. I was told by the Effy sales assistant that there were stores in Victoria and Sydney but can't seem to find any information or contact number. Would someone please contact me.

Bottom Line: No, I would not recommend this to a friend

Sep 26, 2019

Please contact me at andream@effyjewelry.com and I will take care of your issue promptly!

---

AMAZING QUALITY! Something for everyone.

By Liz

,

Apr 12, 2016
Verified Reviewer

Overall Experience:

Please be careful when reading this review. A lot of inaccuracies.

I am very concerned about anyone thinking this is legitimate, fact-checked review, as it has a lot of errors (grammatical and contextual - like misspelling the designers name), as well that its sources of personal blog posts (which, upon reading, have factual inaccuracies as well).

To start, it saddens me to read such negative things about Effy, as I have many Effy pieces and am thrilled with the quality (like so many, many others).

Let's just talk about this ruby business, as, again, the information here is not totally accurate:

Lead-Glass filled rubies were a common practices across the industry, due to the scarcity of larger, less included rubies, post the ban on trading with Burma, for many years. Please note that lead-glass filled rubies are indeed rubies, they simply have been enhanced (like getting a filling in your tooth - it's still a tooth!). As a July birthday girl, I have quite a collection of rubies, some Effy and some from other retailers. Some of my Effy pieces are genuine rubies (albeit, they are smaller stones), other Effy pieces are lead-glass filled, as I wanted larger "look-at-me" pieces. EVERY TIME I have purchased an Effy ruby, I have been informed whether it was LGF or genuine. It's also right on the tag.

Macy's received a class-action lawsuit because the sales associate failed to tell the customer that they were purchasing a LGF ruby. Again, it's written right on the tag. It's important to remember that these are hourly employees, and not jewelry professionals, so I'm not surprised this got missed.

I agree with the reviewers "bottom line" that you should ask questions. At the end of the day, you're buying a piece of fine jewelry - be knowledgeable. BUT I would love to see the sources that are actually being referenced here when he says "Effy may be beautiful in the short term, the issue argued by experts is that consumers are being sold inferior products at an inflated price" - what experts? Do tell.

Why that particularly irritates me is that I have had pieces for many years, as well as given some to my daughters. This jewelry is the perfect "middle of the market" line - it's high end, better quality, nicer weight, but not with a Cartier price tag.

Lastly, just a heads up to Inna - the previous commenter - I'm sorry to hear you had a bag experience but you do have a limited lifetime warranty for every piece of Effy you buy. This covers manufacturer errors (like small stones falling out), at no cost to you. It lasts forever. I have used it when I lost a small pave stone in an older piece. I called Effy and they took care of it and I got it back in about two months. Also, depending on where you bought it from, you can bring it in and they will handle it for you. My piece was from Bon Ton, and they handled the whole thing.

Bottom Line: Yes, I would recommend this to a friend

---

Diamond bracelet with faulty clasp

By Rosemary N.

,

RUBY PRINCESS

,

Nov 19, 2018
Verified Reviewer

Overall Experience:

On November 4, 2018 on the Ruby Princess, I purchased a diamond bracelet at Effy. The clasp would not stay fastened and I took it back to the manager. He fooled with it and put it back on my wrist. It remained on my wrist for the rest of the cruise. I discovered it missing when I arrived at my car in Honolulu. I reported it missing to the Sheriff's deputy in Honolulu as well as lost and found. When I called Effy, they offered to sell me a replacement at a good price. I do not consider this a good enough response to my loss due to a faulty clasp.

Bottom Line: No, I would not recommend this to a friend

Dec 4, 2018

Thank you for your email. As we discussed on the phone, Effy offers a lifetime warranty on items purchased from us, however, the warranty cannot cover the loss of an item. We can offer a significant discount on future purchases for your trouble.

---

Nice designs but junky, I included diamonds.

By Sue W.

,

Beverly Hills, CA

,

Feb 12, 2019
Verified Reviewer

Overall Experience:

I love love love Effy's designs but why on earth do they use I1 and I2 junk diamonds?

You can see the inclusions of I diamonds with your eyes. Unacceptable for such expensive items.

Bottom Line: No, I would not recommend this to a friend

Feb 13, 2019

Thank you for your thoughts. I can assure you that Effy stands behind the quality of our designs as well as the components used within our creations which are in line with the industry standard.

---

Advertisement

---

Buyers remorse

By Lynda B.

,

Pennsylvania

,

Feb 16, 2019
Verified Reviewer

Overall Experience:

I purchased a beautiful Effy ring on my Royal Caribbean cruise last year.

I paid more than the cruise for the ring. Now it seems I see a replica of the ring everywhere in CZ.

I contacted Effy to see what my options are. I was told I had to buy up DOUBLE by cost. $7400.00 is OUT OF THE QUESTION.

I even went to local jewelry stores and they weren't even interested in it.

I own 3 other Effy pieces and have never seen them elsewhere.

Very disappointed.

Bottom Line: No, I would not recommend this to a friend

Feb 18, 2019

It's been said that imitation is the highest form of flattery! Please know that you will wear your genuine Effy ring for many years to come! We do have an equal exchange policy within 30 days of purchase but your purchase was well beyond the 30 days. After 30 days we do have a trade up policy of double the value of your purchase.

---

Rose gold mixed stone flower ring turns your finger black

By Lori C.

,

Redlands, CA

,

Mar 2, 2019
Verified Reviewer

Overall Experience:

My husband and I were repeatedly told by Royal Caribbean that the Effy Jewelry was high quality and guaranteed jewelry, so we trusted them when we purchased my mixed stone (Ruby, pink sapphire, and diamonds) "14-karat rose gold" flower ring. We bought it on the last day of our trip so I didn't wear it until the right occasion when we got home. I just took it out to wear it a week ago and as the night went on my friends noticed I had black all over my fingers where my ring had rubbed. I was HUMILIATED! I was just showing off my ring earlier in the evening and now it was turning my fingers black!

Of course, as luck would have it, I was just outside the return window and now I'm stuck with a $3,000 purchase that is nothing more than costume jewelry. Please don't buy from this company or any other jewelry company recommended by Royal Caribbean. I don't even have the heart to tell my husband because he'd be so upset that he spent $3,000 on a piece of junk I'd never wear again. I wish this forum allowed pictures so I could post.

Bottom Line: No, I would not recommend this to a friend

Mar 5, 2019

Hi Lori, I am sorry to hear that you are having issues with a ring you recently purchased. I can guarantee that your purchase from Effy is, in fact, rose gold, but I want to make sure you happy with your purchase. Would you contact me at andream@effyjewelry.com so that I may assist you? I am looking forward to helping you.

---

Never buy anything Effy. Junk.

By Debrah M.

,

Prince George, British Columbia, Canada

,

Jun 26, 2019
Verified Reviewer

Overall Experience:

I bought a ring on a cruise, I thought it was beautiful. After two months I had lost a couple of stones, it was so disappointing, and after two years it has broken on the band, has a split. I had shown all my friends and told them how great Effy was when I first got the ring. I'm sorry but now I'm going to tell them never buy Effy, it's way overrated and priced for the poor quality! I'm very upset and don't know what to do with it as there aren't any dealers in my area.

Bottom Line: No, I would not recommend this to a friend

Jul 15, 2019

I am sorry for the issues you are having but please know Effy Jewelry comes with a lifetime warranty and we will repair your item at no charge. Would you kindly reach out to me at andream@effyjewelry.com so that we may arrange the repair? We will need your receipt information and item number. Looking forward to assisting you.

---

Earrings, bracelet, and now pendent

By Liane W.

,

Alberta, Canada

,

Aug 13, 2019
Verified Reviewer

Overall Experience:

I have bought many pieces of jewelry from Effy - my wedding ring, a bracelet, earrings with a matching chocolate diamond ring, necklace pendant. Three of the four pieces are already needing repair. The bracelet has already gone in for repair and is broken in exactly the same place. One of the earrings the diamond has fallen out of and the pendant. I just purchased for my 50th birthday has completely fallen apart. I was an Effy fan and am so disillusioned by my purchases. I have spent a bundle on my jewelry and am so disappointed by the quality. We have saved up for these special events in our lives birthday, wedding, wedding anniversary. I will not purchase another piece from this company.

Bottom Line: No, I would not recommend this to a friend

Aug 27, 2019

Hi Liane,

So sorry for the trouble your jewelry is causing you. Please reach out to me directly at andream@effyjewelry.com so that we may decide on the best solution for you. Looking forward to assisting you.

---

Very poor

By Jacque V.

,

West Sussex, England

,

Sep 13, 2019
Verified Reviewer

Overall Experience:

We paid out for a Ring on the 26th of May 2019 when we were on the Royal Caribbean ship Independence at sea Effy Jewelry shop. As this was our 28th wedding anniversary gift from my husband, Effy told us that we could have the ring sized in Southampton. This was not so and we had to send the ring back to the USA and find the nearest FedEx. I had to keep emailing them asking if the ring was coming back.

I had the ring back 3 days and 2 of the diamonds fell out. I had an independence jewelry shop look at the ring to be told the ring was very poor quality. So I am now getting a refund but not for what we paid for the ring. My husband feels we are being short-changed over the exchange rate. Four months in the whole situation has been very very stressful and upsetting to me.

Bottom Line: No, I would not recommend this to a friend

Sep 26, 2019

I am sorry for the issues you are having with your Effy ring but please understand that Effy is not responsible for the exchange rate you may be issued from your Credit Card company. That rate is established by the bank.

---

Advertisement

---

FAULTY RING

By Nadjana F.

,

Munich, Germany

,

Jul 22, 2019
Verified Reviewer

Overall Experience:

I bought a ring on a cruise ship at the end of May 2019 and wore it for the first time recently. It kept catching on clothing and upon closer examination, I discovered that one of the small claws is not covering the gem stone. Its end is standing upright away from the stone and catches on the material. If also scratches upon touch.

This is very clearly a manufacturing fault.

Upon contacting Customer Service I was asked to provide an estimate for a repair.

And here comes the "NO GO":

IF EFFY would even be prepared to accept the cost for a repair, it would be in the form of a "Store Credit".

So, I have to purchase a new item to be credited (not re-imbursed) with the cost for repair of the faulty one??

To actually attempt to make even more money out of this situation is outrageous.

ONCE and NEVER AGAIN!

Bottom Line: No, I would not recommend this to a friend

---

Overall Experience:

Beautiful ring, but the quality of the craftsmanship is TERRIBLE. I have had to send my ring back for a missing stone FIVE TIMES IN ONE YEAR (this latest will the 5th, and I just got the ring back a few weeks ago from the 4th repair). I had the ring only a few hours when the first stone fell out. Not once has customer service apologized or offered any compensation for having to send it back, where they kept the ring four weeks each time, so many times. Truly disappointing. This was a gift for my 50th birthday, and the ring has spent more time in repair than on my finger. Never again will I purchase jewelry from Effy.

Bottom Line: No, I would not recommend this to a friend

Jul 26, 2019

Hi Chrisitna,

I know how disappointed you are and as we told you via our email communication, we are working hard on replacing your ring with a brand new ring in your correct size. We do make every effort to satisfy our guests with the lifetime warranty we provide and we hope to get your new ring to you ASAP! My apologies again.

---

Overall Experience:

My husband purchased a Gold Ruby Ring for me on a cruise ship in February 2019 and one of the Rubies has fallen out, and is lost. I am very unhappy as it has only been a few months. I have sent an email to Effy Jewelry to have the ring fixed, and have not heard anything from them.

Bottom Line: No, I would not recommend this to a friend

Sep 11, 2019

I am so sorry to hear that your ring needs a stone replaced. As you know, all Effy jewelry comes with a lifetime warranty and we repair it for you at no charge. I was unable to find the email that you sent to our company website (customerservice@effyjewelry.com) but if you would forward your inquiry to me at andream@effyjewelry.com I will be more than happy to assist you.

---

Great service, great product

Overall Experience:

We recently completed two cruises with Princess Cruiseline. I can say that my wife has purchased jewelry, mostly from Diamonds International. On our first cruise, we met one of the representatives of Effy boutique onboard and again saw him at the Diamond International on shore. He was extremely helpful, however, we did not buy jewelry at that time.

The next cruise, my wife was wearing her Tanzanite and decided her pendant was not large enough. We went to Effy onboard our next ship and purchased a pendant and earrings. The representatives were again very helpful. This was our first jewelry purchase onboard the ship and must say we are completely satisfied.

A couple years ago, we purchased our Tanzanite off the ship at one of their recommended jewelers, along with my brother and his wife. My sister-in-law's ring was resized as we waited, but when she returned home, she noticed the stone was not set right. She contacted Princess and sent it in to be repaired. Within 3 weeks, she had it back and wears it to this day.

It appears from the reviews that ring sizing is an issue onboard at Effy, but with all the jewelry sold, there can be an occasional mix-up. We found that Princess works very hard to stand behind their product and services. We would not hesitate to purchase jewelry onboard at Effy.

Bottom Line: Yes, I would recommend this to a friend

---

Stones falling out

By Pamela H.

,

Derry, NH

,

Jan 20, 2019
Verified Reviewer

Overall Experience:

I purchased a blue diamond flip top ring a few years ago in the Bahamas. I wore it a few times and a diamond fell out of the top flip portion. I was lucky enough to find the diamond and had it reset. I received the ring back, and a short while later a diamond fell out of the side. I really like the ring, but the setting doesn't seem to hold the stones. I don't really wear it that often and am not rough on it. So disappointed because I love the designs, but I will not buy any other pieces from Effy.

Bottom Line: No, I would not recommend this to a friend

Jan 21, 2019

Hi Pamela,

Sorry to hear that your ring is in need of repair but rest assured this is covered under your lifetime warranty from Effy Jewelry. Please fill out our online form at customercare@effyjewelry .com and one of our guest care agents will handle your request. I may also be reached at 212-730-8889 X 251. We look forward to assisting you.

---

Advertisement

---

Upset/trash

By Vivian D.

,

Cruise

,

Aug 27, 2019
Verified Reviewer

Overall Experience:

I purchased a ring on the Carnival cruise line on May 12, 2019. This piece of jewelry is junk. The ring is turning a brassy discoloration. Plus one diamond already fell out. I can't believe I was that stupid to get suckered into this purchase. $1,200.00 for costume jewelry. I'm so angry and disappointed in myself that I can be robbed. Paying that much money for a poor quality ring.

Bottom Line: No, I would not recommend this to a friend

Aug 27, 2019

Hi Vivian,

I am so sorry that you are having an issue with your recent purchase. Please contact me directly at Andream@effyjewelry.com so that I may personally assist you. Your Effy Jewelry comes with a lifetime warranty and we will repair it for you at no charge for life. I am looking forward to helping you.

---

Effy Jewelry and Princess Cruise

By Shirley H.

,

Columbia, TN

,

Oct 7, 2019
Verified Reviewer

Overall Experience:

I purchase an Effy ring in January of 2018 while on a Princess Cruise. The ring was very beautiful with a tanzanite stone in the middle surrounded by small diamonds.

Shortly after I got home I was wearing the ring, showed it to a friend and she notices a diamond was missing. Put the ring up and started calling Effy, you never get to talk with a real person. leave number and contact information and you still don't get a response.

I have worn the ring probably a total of five times. Now I have two diamond missing. I don't care to explain why I have two diamonds missing from an Effy ring that I paid a thousand dollars for on a cruise ship.

If I don't get any help this time, I planned on taking the ring to a local jeweler and having cubic zirconia put in. No, I would not buy another ring from Effy.

Bottom Line: No, I would not recommend this to a friend

Oct 8, 2019

We apologize for the issue you are having but please know that your Effy Jewelry comes with a lifetime warranty and we will repair your ring at no charge. Please email us at customercare@effyjewelry.com and our guest care agents will assist you promptly.

---

Complain about watch band

By P V.

,

Amsterdam, the Netherlands

,

Jan 14, 2019
Verified Reviewer

Overall Experience:

I have a beautiful Effy watch - the Columbus circle diamond. But the stingray leather band has broken.

So I contacted Effy Watch to buy a new band and they just simply said no, we don't sell bands anymore. And they did not even try any solution. So now I have a $3500 watch without the accessory band. This is not the way a big company should work with their customers.

Bottom Line: No, I would not recommend this to a friend

Jan 21, 2019

First, let me apologize for the response you received when reaching out to guest services. Would you kindly provide information on the watch that was purchased so that I may assist you? I will need the receipt information as well as a photo of your watch. Please reach out to me at Andream@effyjewelry.com so that I may help obtain a replacement watch band for your watch. I look forward to assisting you.

---

Stone fell out

By Sherre .

,

Ocala, FL

,

Feb 12, 2019
Verified Reviewer

Overall Experience:

While I was in Cozumel on a cruise, I had a diamond replaced on my wedding ring with a one of a pair of half carat diamond earrings they had that I loved and made another ring with the other diamond stud earring. I loved them. However, not even three weeks later the diamond they put in my wedding ring fell out. Unfortunately, I can't find the diamond so half carat diamond is lost forever because of the cheap basket they used to hold the diamond on the ring. I took the other ring to another jeweler who put the other diamond in a better basket not a cheap basket to hold the diamond. I don't recommend using Effy for switching diamonds out on rings. I am heartbroken. I will never do business with Effy again, they were once my favorite place to go.

Bottom Line: No, I would not recommend this to a friend

Feb 13, 2019

I am so sorry to hear that you had an issue with an item purchased from Effy. Would you kindly reach out to me at andream@effyjewelry.com so that we may further discuss this? I'm looking forward to speaking with you.

---

Wish I'd seen reviews before buying!

By Kat D.

,

Canada

,

Jul 27, 2019
Verified Reviewer

Overall Experience:

My partner took me shopping for my birthday and we found what appeared to be a gorgeous diamond ring. Less than three months after purchase a stone disappeared. I had just received my "lifetime warranty" papers in the mail about a week beforehand.

I opened a ticket on their website and, though I receive far too much promotional mail from them, I have heard absolutely nothing regarding the open ticket.

Superior craftsmanship? Stones don't fall from rings unless the setting was loose to begin with.

Very, very disappointed in this expensive piece of jewelry I cannot wear and they, apparently, don't want to fix.

Next step, take it to a local custom jeweler, have it inspected, replace the stone. From expensive to VERY expensive.

Bottom Line: No, I would not recommend this to a friend

Jul 29, 2019

Hi Kat,

I am sorry to hear that you need to have your ring repaired. We will gladly assist you in that! I checked our online inquiries and did not see your ticket requesting service but rest assured we will take care of you. Please forward your inquiry directly to me at andream@effyjewelry.com and I will ensure that we help you. I will need your receipt number as well as the item number of your ring. Looking forward to helping you!

---

Advertisement

---

Diamond necklace broke - no return call from customer service

By Marisa D.

,

Carnival Cruise

,

Oct 13, 2019
Verified Reviewer

Overall Experience:

I purchased a beautiful diamond necklace and a few weeks after only wearing it one time I found the necklace is broken. I have been calling for over 4 weeks, since September 11th, no and have not received a call back. I spent a lot of money - now I'm disputing the purchase.

Bottom Line: No, I would not recommend this to a friend

Oct 28, 2019

We apologize for the issue you are having but please know that your Effy Jewelry comes with a lifetime warranty and we will repair your ring at no charge. Please email us at customercare@effyjewelry.com and our guest care agents will assist you promptly.

---

Jewelry sub par

By Penny S.

,

Cartersville, GA

,

Mar 7, 2020
Verified Reviewer

Overall Experience:

I purchased a few pieces at Effy aboard Carnival's Fantasy Of The Seas last month. Very high pressure manager.

Was told if I would buy a bracelet he (personally) would give me a ring and earrings at no cost to me.

I decided not to keep a necklace and ring so I took them to Guest Relations, they called him down and I told him I wanted to return the items, he said no no no, just wear them for a month or so and if I still wasn't satisfied to return them for a full refund. As we disembarked I got the itemized bill, before I had just received the credit card bill with the total, I was already off the ship when I saw I was charged for the items he personally gave me and even an item I was promised but never received. So I got out the jewelry to make sure everything was there and I was missing an omega necklace and a bracelet that was $850, there was already a stone missing. Poor quality! Talked to Effy customer service and they said that they checked with the store and that everything was sold under honest terms and the items I was to receive free were not items that the store could give away. Told them their manager (I have his name and email address) said he personally would give them to me. Thank goodness I had friends with me that heard him also. They said I could return them within 30 days and they would exchange them but no refund. What happened to the month or two he said to keep them?

What a SCAM! What about the broken pieces and the item I was charged for and didn't receive.

Bottom Line: No, I would not recommend this to a friend

Mar 9, 2020

Hi Penny,

So sorry for any confusion regarding your recent purchase. Would you please email me directly at andream@effyjewelry.com so that we may sort this out for you promptly? Please include the receipt information as well. I look forward to assisting you!

---

New valuations less than purchase price

By Jane N.

,

Auckland, New Zealand

,

Feb 4, 2019
Verified Reviewer

Overall Experience:

I recently purchased a yellow diamond necklace and earrings while aboard the Sea Princess on its 2018 world cruise. I was assured that I was being given a 40% discount off of the listed price of the pieces. However, on getting a valuation (which was advised by the store person), I find that the new valuations are much less than the actual price I paid for them. Not happy about this and this will be the first and last time I purchase any jewelry from Effy.

Bottom Line: No, I would not recommend this to a friend

Feb 4, 2019

Hi Jane,

Would you kindly reach out to me directly at andream@effyjewelry.com so that we may discuss this further? I am looking forward to assisting you.

---

Updated review

Updating the rating

By Tom D.

,

Texas

,

Apr 13, 2019
Verified Reviewer

Overall Experience:

I posted a hostile review before I made contact with Effy. Andrea from Effy customer relations is working with me directly to resolve my concern. It is only fair and reasonable that I remove the disparaging comments and give Effy a fair shake.

Bottom Line: Yes, I would recommend this to a friend

Previous review
Apr 9, 2019

Update

I posted a hostile review before I made contact with Effy. Andrea from Effy customer relations is working with me directly to resolve my concern. It is only fair and reasonable that I remove the disparaging comments and give Effy a fair shake.

(

read more

read less

...)

Previous review
Mar 24, 2019

Lied to

I just found out that I have been had by effing Effy.

I purchased a pair of "diamond" earrings for my wife on a Princess cruise. I was told they were diamonds.

The description on the receipt says:

14Karat White Gold Diamond Huggle Earrings with 0.70Tw Round Diamond H/I COlor SI1/I1 Clarity

Purchased on the Regal Princess for $1,000.

I just went to a local jewelry store to have a piece repaired and several cleaned. Out of curiosity, I asked for a retail appraisal - $600-700 tops. The stones turn out to be white sapphires and not diamonds. They checked them with a Gempro diamond tester.

They checked every diamond in each piece I brought in. The Effy earrings failed 100%. Other pieces I purchased were fine. Surprisingly my wedding band which has 6 "diamonds" in it, well, 5 failed. The 6th, and only good one, was from a repair this jeweler did last year.

As far as I am concerned, Effy is an "effyn" thief.

Apr 1, 2019

Hi Tom,

As per our phone conversation before you posted this review and the evaluation authorization I provided you, we guarantee the diamonds we sell at Effy are 100% genuine. As promised, we have sent your wife's earrings to an independent and unbiased gem lab to authenticate the diamonds and will have that evaluation sent to you promptly. The results from the Gem Lab will be more accurate than those yielded from the Gempro Diamond tester. I will contact you directly soon.

Andrea

(

read more

read less

...)

---

Effy Jewelry service contact information

By Mel T.

,

-Choose a state-

,

Jul 13, 2019
Verified Reviewer

Overall Experience:

I too am experiencing a few challenges getting an Effy ring purchased in 2014 repaired. Micro-pave style, first tiny diamond lost 2016, repaired at that time under extended warranty. Have now lost another. Pursuant to my conversation with CS at Hudson's Bay in Canada, am told that Effy CS is on vacation; re-opens the 8th of July.

Phone number to call is (212) 944-0020.

Hope this info is helpful!

Bottom Line: No, I would not recommend this to a friend

Jul 15, 2019

I am sorry for the issues you are having but please know Effy Jewelry comes with a lifetime warranty and we will repair your item at no charge. Would you kindly reach out to me at andream@effyjewelry.com so that we may arrange the repair? We will need your receipt information and item number. Looking forward to assisting you.

---