Hairfinity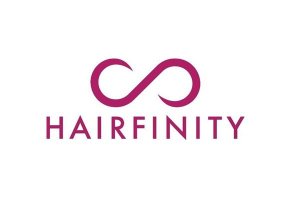 Summary
Hairfinity sells daily vitamins designed to help you grow longer, stronger hair naturally. Although effective, benefits are subtle and marginal at best.
Hairfinity Review: Does It Work?
What Is Hairfinity?
Hairfinity is a brand of hair care solutions from Brock Beauty that takes a nutrition-focused approach to better hair health. The company is best known today for its daily hair vitamins, though it also sells vitamin boosters, hair care products, skin vitamins, weave care products, and more.
Brock Beauty was founded in 2004. The company is committed to helping customers achieve beautiful skin and hair through daily vitamins that provide all the nutrients needed for a robust metabolism, immune system support, and healthy collagen and keratin production.
They are marketed towards anyone who wants to give their hair an extra boost in a healthy, natural way through good nutrition. Will they work as described? We'll look at the ingredients in this hair health supplement so you can decide.
Ingredients
Hairfinity's flagship product, Healthy Hair Vitamins, contains a range of nutrients designed to promote hair health for longer, stronger strands.
This supplement, and all other vitamins sold by Hairfinity, are manufactured in FDA certified facilities, though the products themselves aren't certified by the FDA.
Below are the key nutrients contained in each two-capsule serving of Hairfinity Hair Vitamins.
Vitamin A: 800mcg (89%)
Vitamin C: 100mg (111%)
Vitamin D: 2.5mcg (13%)
Thiamin: 5mg (417%)
Riboflavin: 5mg (385%)
Niacin: 5mg (31%)
Vitamin B6: 5mg (294%)
Folate: 200mcg (83%)
Vitamin B12: 20mcg (833%)
Biotin: 2500mcg (833%)
Pantothenic acid: 100mg (2,000%)
Calcium: 217mg (17%)
Capilsana Complex Proprietary Blend (MSM, pea protein powder, horsetail herb extract): 960mg
The seven compounds this supplement contains the most of, proportional to recommended daily intake levels, are thiamin, riboflavin, vitamin B6, vitaminB12, biotin, pantothenic acid, and the proprietary blend.
Let's look at each one's potential impact on hair health. Unless otherwise specified, our research came from Healthline, Consumer Lab, the Mayo Clinic, and Web MD.
Thiamin
Also known as vitamin B1, thiamin helps your body convert food into energy. Deficiency isn't common, but it can lead to health problems like fatigue, irritability, a loss of appetite, muscle weakness, and inexplicable tingling in the arms and legs.
We couldn't find any evidence of a thiamin deficiency leading to hair loss, or that extra supplementation can improve your hair health.
Riboflavin
Riboflavin (vitamin B2) is necessary for normal cell functioning. It's often added to supplements to promote hair and nail health, though deficiency is rare in the United States, and we couldn't find any robust clinical evidence that supplementing normal levels will improve your hair health.
In fact, a 2018 report in Dermatologic Therapy reported that there is insufficient data to recommend riboflavin supplementation for combating hair loss.
Vitamin B6
Known as pyridoxine, vitamin B6 is a water-soluble vitamin that's present in many foods. It's involved in amino acid functioning, among dozens of other uses.
There is some evidence that it can improve hair growth after hair loss. A Polish study from 1960 found that women who injected the compound into their muscles for thirty days saw improvements in their hair loss from alopecia.
There's less evidence that it will work to improve hair when people take it without preexisting health problems.
Vitamin B12
Vitamin B12 aids hair health by supporting the health of the red blood vessels that deliver oxygen and nutrients to your scalp to keep the hair growing. The nutrient is plentiful in animal products, but strict vegans are often deficient. This can lead to anemia (low iron), heart palpitations, nerve problems, and hair loss.
Supplementing your levels can reverse these symptoms, but the extra doses of the vitamin likely won't do much for people who aren't deficient.
Biotin
The standout ingredient in this supplement—and many others that support hair growth—is biotin. This is another b vitamin that helps your body convert food into energy.
The compound has gained acclaim in recent years for its association with healthy hair and nails. However, there's minimal evidence to support the idea it can cause improvements for people who aren't already deficient.
One study in the Journal of the American Academy of Dermatology found that participants who took 5,000 mcg of biotin per day (twice the suggested dose of Hairfinity) experienced improvements in the strength and growth of brittle nails, but there isn't similar evidence regarding hair health.
Pantothenic Acid
Pantothenic acid (vitamin B5) is a water-soluble vitamin that breaks down fats and carbohydrates for energy and also promotes healthy skin and hair production.
People sometimes take supplements or use shampoos that contain pantothenic acid to prevent hair from turning grey, but Oregon State University states that there is no evidence to support this practice.
Proprietary Blend (MSM, Pea Protein Powder, Horsetail Herb)
Putting these three ingredients together in a proprietary blend makes it difficult to comment on their efficacy, as we don't know how much of each you will take within a dose. Acknowledging that limitation, here are their stated benefits for hair health.
MSM (methylsulfonylmethane): This naturally-occurring compound has anti-inflammatory properties that make it useful for treating arthritis pain, headaches, and minor cuts. There's some evidence that it can trigger hair growth for people with alopecia.

Pea Protein Powder: Though usually used as a vegan-friendly protein supplement in shakes, pea protein is sometimes used topically in hair products to add shine and volume to protein-depleted strands. We found no evidence of its effectiveness as a supplement, and it's likely included in Hairfinity capsules as a filler ingredient.

Horsetail Herb: This ancient plant has long been utilized for its anti-inflammatory effects. The silica content may boost your body's collagen formation, which can improve your skin, hair, and nail health.
Summary
Most of these ingredients have proven health benefits and may even work to reverse medical-induced hair loss due to nutrient deficiencies or even alopecia.
But will they work to make your already healthier hair and nails thicker, stronger, or shinier? Clinical research doesn't support these claims.
Though this supplement has value for a specific demographic that is dealing with nutrient-based hair loss or a recognized condition like alopecia, the majority of users will likely be disappointed by their results.
Potential Side Effects
The majority of Hairfinity's active ingredients are naturally-occurring vitamins that your body can dispose of if you get too much at one time. As such, there are few side effects associated with them.
Though the amount of biotin in one serving of Hairfinity far exceeds your minimum daily requirements, the compound is classified as safe for most people.
However, high doses of biotin might interfere with medications or lab test results that diagnose heart or thyroid problems. If you are taking medication or plan to undergo testing, let your doctor know beforehand about your biotin intake.
Some people wonder if hair growth vitamins like Hairfinity will cause them to grow hair over other parts of their bodies. This supplement is hormone-free, meaning that it won't trigger hair growth in places where you don't already have hair follicles. This means you shouldn't notice much difference with your hair over other parts of your body.
The Cost
You can purchase Hairfinity Healthy Hair Vitamins off the company website at the following price points.
One Month Supply (One bottle of 60 capsules): $24.99
Two Month Supply (Two bottles of 60 capsules): $48.99
Three Month Supply: $72.99
Four Month Supply: $99.99
It's also possible to purchase Hairfinity vitamins at select retail locations around the country. You can use the company's store locator to start the search.
Most Hairfinity products qualify for the company's auto-ship program. This plan will save you 15% per purchase and deliver you a new supply each month. Standard shipping costs start at $6 for both subscriptions and one-time purchases and go up from there based on order size.
Hairfinity offers a 30-day return policy for all orders (minus shipping costs), but only unopened products that are shipped back to the company with all original paperwork will qualify. You can message customer service for further details at support@brockbeauty.com.
Hairfinity vs. SugarBearHair and Nature's Bounty
Hairfinity hair vitamins are one option out of many for people looking to supplement their hair routine. SugarBearHair gummies dominate the market in regards to social media, and Nature's Bounty Hair, Skin, and Nails supplements are a top-rated option on Amazon.
How do the three compare?
Hairfinity Hair Vitamins
SugarBearHair
Nature's Bounty Optimal Solutions
Price
$24.99/60 capsules (30-day supply)
$29.99/60 gummies (30-day supply)
$15.99/ 140 gummies (70-day supply)
Price Per Daily Serving
$0.83
$1
$0.22
Main Ingredients/ Daily Serving Per Dose

Biotin: 2500mcg (833%)

Pantothenic acid: 100mg (2,000%)

Vitamin B12: 20mcg (833%)

Thiamin: 5mg (417%)

Riboflavin: 5mg (385%)

Vitamin B6: 5mg (294%)

Biotin: 5000mcg (1667%)

Vitamin B-6: 2mg (100%)

Vitamin D: 400 IU (100%)

Biotin: 2500mcg (833%)

Vitamin C: 15mg (25%)

Vitamin E: 15 IU (50%)

Delivery Mechanism
Capsule
Fruit-flavored gummy candy
Gummies
Average Amazon Reviews
4 out of 5 (5,000 reviews)
4 out of 5 (4,000 reviews)
4.3 out of 5 (1,600 reviews)
One of the key ingredients in each of these supplements is biotin. SugarBearHair provides twice the amount per serving as the other two brands, which is consistent with the amount used in the study we referenced earlier that showed a connection between biotin and stronger nails.
Available clinical research doesn't support the idea that taking massive doses of biotin will make your hair grow faster or thicker. There doesn't seem to be much difference in taking a dose of 2,500 or 5,000mcg for hair health.
Hairfinity contains close to three times the amount of vitamin B6 as SugarBearHair. Though this compound shows evidence for regrowing hair lost for medical reasons, there's no proof it will work when taken in supplement form.
From a cost perspective, SugarBearHair and Hairfinity are relatively matched. Both cost close to $1 per day serving. That's in sharp contrast to Nature's Bounty, which comes to less than a quarter of that price per serving.
SugarBearHair and Nature's Bounty gummies, in contrast, are designed to taste like candy and have between two and three grams of sugar per serving. We noticed reviews for both products from people who wrote that they struggled to stick to the recommended daily dose because they loved their taste so much.
Gummy vitamins like this make sense for anyone with a sweet tooth who might otherwise forget to take a daily supplement. They add an element of fun to an otherwise mundane task and may also work well for anyone who struggles to swallow pills.
However, some people might not enjoy the taste or texture of the gummies, and they often have a shorter shelf life than traditional vitamin supplements.
Hairfinity supplements contain a broader range of ingredients than both SugarBearHair and Nature's Bounty gummies. That seems like a benefit for your hair, especially if you are deficient in any specific nutrient.
However, there's minimal clinical evidence that any of these ingredients can make a significant difference for your hair.
Analysis of Customer Reviews
Fifteen HighYa readers have left reviews of Hairfinity on our site, and together they average 3.1 stars. Just over 50% of users say they would recommend the supplements to their friends.
Here's an analysis of their viewpoints, factoring in from Amazon reviewers as well.
No Changes in Hair or Nails
Customer Service DifficultiesReal Hair Improvements
Some Users Experience Concerning Symptoms
Real Hair Improvements
Not Everyone Likes Taking Pills
Summary
Overall, these reviews are consistent with what we'd expect for a vitamin supplement. Some people believe it works, others notice no difference, and a lot of people feel like the company is taking advantage of them with its restrictive refund policy.
A number of the overly positive reviewers are in part responding to the placebo effect, so keep your expectations in check if you try this supplement for yourself.
The Bottom Line
Hairfinity supplements seem to offer a lot of value in the world of hair care supplements. They contain high doses of vitamins and nutrients you need to maintain good hair and nails. Some—but not all—even have clinical evidence for their effectiveness in re-growing hair.
However, these benefits will fall short of expectations for a lot of Hairfinity's target demographic – women who want their natural hair to have a boost. There's nothing in this supplement, or the competitors we looked at, that will double your hair thickness or make it grow twice as fast—not even biotin.
"There's little to no purported benefit to consuming biotin over and above the daily requirement," says Samantha Coogan, the Director of the Didactic Program in Nutrition & Dietetics at the University of Nevada, Las Vegas.
She shared with us that those who eat a healthy, well-rounded diet will likely already meet or exceed their daily recommended intake of the nutrients in Hairfinity, and any amount over this level will be unused and excreted.
If you want to focus your diet around biotin-rich foods, Coogan suggests eating lots of eggs, cauliflower, almonds or sweet potatoes, along with foods rich in iron, zinc, and magnesium.
If you're struggling with severe hair loss that came on quickly, a supplement like Hairfinity might treat some of the symptoms, but it won't get to the root of your problem. You will need to talk with your doctor to identify the problem and come up with a treatment plan.
In short, a supplement like Hairfinity might offer marginal benefits for your hair and nails, at best
Customer Reviews
Posted on Apr 5, 2021
Rubbish fraudulent company.
I made an order for two items. The delivery took a while. One was finally delivered in a flimsy grey bag the same size as the item (vitamin bottle). I tore it open and took the item out. The second item did not come with it. I waited a few more days and then emailed asking where my second item is. I had logged on to try to track delivery and I kept getting a "404: This page could not be found". Clearly my mail was not read. I instead received a template response advising me to:
1) Take a photo of the front of the box or package with the weight and order number visible.
(2) Take a photo of the actual product received inside of your box.
(3) Take a photo of the outside of the box and inside with products in it.
I have explained more than twice that there was no box. It came in a bag. Yet I have received the exact same template email. I have sent a photo of the vitamin bottle I received and at this point, I have gone past wanting the second item and just want a refund. This is a deliberate attempt to not meet their obligations and refusing to refund. I will have to treat this as fraud. They have not addressed my concerns about delivery, the fact I cannot track my delivery due to the consistent error message, they have made no attempts on their end to find out why only one item was sent out and if the other is en-route or not.
Length of Use: Less than 3 months
Bottom Line: No, I would not recommend this to a friend
Posted on Dec 17, 2019
HUGE RIPOFF!
I ordered Hairfinity vitamin supplements and Infinite Edges. First, I was thoroughly annoyed that after less than a month, my bank account was charged for another 30 days of the vitamins. Not sure how that happened, but I have to deal with that. When I called Brock Beauty, the person I spoke with could barely speak English, so it was hard to understand her. Having to ask her over and over again to repeat herself annoyed me so badly that I just ended my conversation with her. The REAL issue that really pissed me off is that I used the Infinite Edges Serum for 8 uses and the container was empty after that! I used the product VERY sparingly! There was no way to tell if it was ever full because the company was very careful to make sure there is no way to open the container or see through it. I am convinced that they purposely put a very limited amount of product in the container so that you run out very quickly and basically are forced to order more because there is NO WAY to tell if the product works after only 8 uses! It was $30 for that tiny bottle! As far as the vitamins, it's the same crap that you have to deal with, with other companies that promise certain results and it never happens. I kind of expected that, but the edge serum REALLY pissed me off. This company is not remotely interested in helping women grow their hair. They want your money and that's it! Shame on you, Brock Beauty! I am going to review you poorly on every possible avenue...crooks!
Bottom Line: No, I would not recommend this to a friend
Posted on Dec 4, 2019
Terrible product and worse costumer service
I have never had more terrible customer service in my life! The vitamins are trash. All these reviews are fake. I experienced hair loss and acne. I ordered a four-month supply, tried it for two weeks and sent all product back (3 unopened bottles and one half used). I emailed the company when I sent it back with tracking and they said thank you, we will refund when returned. I emailed again a week after it delivered and they told me to wait 14 business days. I waited well over and they told me they would not refund me because it was delivered a day after a month from the order date. So the one-month policy is a lie. It's doesn't account for the shipping time to you and back. And it came ONE DAY LATE! I spent a hundred dollars and another $12 to ship and they refuse to refund me for my unused bottles. I have been contacting them via email and finally contacted the manager Giana who was EXTREMELY rude and disrespectful, yelling over me. She kept saying do you know how many people call about the same issue. Well then fix it. You're a manager. This company is terrible and disrespectful, greedy, liars and stealers. I work very hard for my money and they do not care about their costumers. DON'T SUPPORT THIS COMPANY! The vitamins do not work and they don't deserve the business.
Bottom Line: No, I would not recommend this to a friend
Posted on Mar 31, 2019
Stupid
So, according to Hairfinity, these are the ingredients that I'm supposed to avoid.
"Your choice of shampoo can actually make a difference in the overall health of your hair. Many common shampoos contain harsh sulfates that can strip your hair. Take a look at the ingredients in your current shampoo. If it contains any of the following, it could be damaging your hair:

Sodium Lauryl Sulfate

Sodium Laureth Sulfate

Sodium C14-16 Olefin Sulfonate

Ammonium Laureth Sulfate

Ammonium Lauryl Sulfate

TEA Laureth Sulfate

TEA Lauryl Sulfate."
And, according to Hairfinity, these are the ingredients that I am supposed to use. Notice the second ingredient that I'm supposed to avoid is the same as the third ingredient that I'm supposed to use. This is listed just ahead of Cocamidopropyl Betaine which is the harshest surfactant and flash-foamer available today.
"Ingredients: Aqua (Water), Aloe Barbadensis Leaf Juice (Aloe Vera), Sodium C14-16 Olefin Sulfonate, Cocamidopropyl Betaine."
These people are just talking gibberish which the smallest level of investigation will expose their nonsense.
Bottom Line: No, I would not recommend this to a friend
Posted on Mar 19, 2019
No change in hair skin or nails
I purchased these in November and selected autoship. After four continuous months of use, there is zero change in hair shine, length (other than natural growth), nails or skin. I have canceled my autoship and will resume using the cheap prenatal vitamins from Walmart. I am not pregnant, but I had wonderful hair growth from those. If it's not broken, don't fix it. Right? In my opinion? This is another company using tons of fillers to sell a cheap product for lots of money.
Bottom Line: No, I would not recommend this to a friend
Posted on Apr 14, 2018
Big scam
I placed an order and it has been now more than a month and I still haven't received it! The problem is the company even refused to refund me, and instead they charged me twice claiming that I've subscribed to an auto-renew, which I haven't. I tried to call customer service, and they weren't helpful at all, instead, they asked me to keep waiting for the package until I receive it!
Bottom Line: No, I would not recommend this to a friend
Posted on Jan 17, 2016
I love it!
Hairfinity is great. I've been using it since 2013 and have seen amazing growth. I've even referred family and friends!
Bottom Line: Yes, I would recommend this to a friend
Posted on Nov 21, 2015
Stroke like symptoms
One day I went to my girlfriend's house and I saw a bottle of Hairfinity pills along with a bottle of Biotin. I asked her about them and she had rave reviews about how her hair grew while taking the pills. So naturally I ordered the Hairfinity (not the Biotin). Maybe 10 minutes after taking my first dose, I began to feel tightening in my jaw and head pain on the left side of my head/face. It became so bad that I was scared to go to sleep. Initially I didn't think it was the pills, until it happened every time I took the pills. I even cut the dosage in half and tried taking the pills days apart in order to see if these symptoms were truly related to the pills.
Sure enough it was. I tried calling the company to no avail. I was stuck with 2 bottles of pills and a waisted $50.
Bottom Line: No, I would not recommend this to a friend
Posted on Oct 14, 2015
Never again
I've been taking it for one month now but I am not done the bottle. I had to stop taking them due to the fact that I have been to the hospital two times. I have been Dizzy for three days, experienced a loss of appetite, and when I turn over left side I get way more dizzy than ever. I'm experiencing over heating and sensitivity to light as well as Diarrhea. I haven't felt like myself for a days.
Bottom Line: No, I would not recommend this to a friend
Posted on Sep 4, 2015
My experience with hairinfinity
I love Hairinfinity. I've been using it for 6 months and my hair have grown a lot. It is expensive, I've had to save money when I know it's close to getting a new bottle, but it's worth it if you want long thick beautiful hair.
Bottom Line: Yes, I would recommend this to a friend
Posted on Jul 23, 2015
So far so good
I've had my pills for about a week. I know its soon but I've experienced tingling in my scalp, very itchy scalp and two pimples that can't be popped. So I guess I'll just see where it takes me.
Bottom Line: Yes, I would recommend this to a friend
Our Promise to You
In order to safeguard you and ensure helpfulness and relevance, our compliance team manually assess every customer review before it goes live.
We have a zero-tolerance policy for fake reviews, and companies cannot control or alter any reviews at any time.