Les Mills On Demand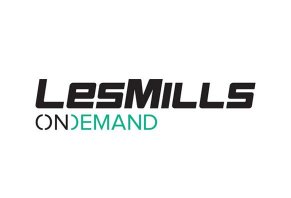 Summary
Les Mills on Demand is a fitness platform that covers everything from Barre to indoor cycling classes. Customer reviews indicate that it's a great option for a home workout.
Pros
Professionally filmed workouts with excellent instructors
Great music selection
Classes are similar to what's available in Les Mills gyms
Wide variety of classes available that will suit numerous interests and skill levels
Cons
Instructor accents might occasionally be distracting for an American audience
Level of professionalism can vary between classes
The fitness program structure is underwhelming
Some workouts lack key metrics for monitoring your progress
Some complaints about charges before the free trial expired
Les Mills On Demand Review: A Detailed Look
Les Mills On Demand gives you access to authentic studio-quality workouts that you can follow anywhere—at home, the gym, or outdoors.
This fitness platform claims to utilize the same techniques Les Mills used to get to the Olympics. He opened his first gym in Auckland, New Zealand in 1968, and the workouts are offered in more than 15,000 gyms across the world today.
Les Mills On Demand claims to work best for anyone without access to studio classes or who want more control over the type and timing of their workouts.
There are a lot of options in the home fitness market today—does Les Mills stand out from them? I gave this fitness program a run-through and learned where it excels, and where I wish it offered more.
Read on to find out what I thought of this fitness program, to get a better idea of whether Les Mills On Demand makes sense for you.
How Does Les Mills On Demand Work?
All Les Mills workout videos are filmed in closed set gym facilities throughout New Zealand, and the program is currently available across much of Europe, the Americas, Asia Pacific, and the Middle East.
The only way to join Les Mills On Demand is through a subscription.
This gives you access to more than 1000 workouts in 13 programs based around the brand's most popular classes so that you can work your body in dozens of different ways.
The workouts range from 15–55 minutes, and they vary in intensity and difficulty level. Most are led by Les Mill's Program Directors, who are the people responsible for training all Les Mills instructors in gyms around the world.
Once you sign up, you can browse the entire content library through your TV, laptop, phone, or tablet. The app is also compatible with Airplay and Chromecast.
While you can stream the workouts at any time with a Wi-Fi or data connection, it's also possible to download videos for situations where you won't have service.
Up to three devices can access the workout content through one subscription at one time.
Workout Types
After I signed up, I was able to browse the following programs:
BodyPump: Designed for anyone looking to get toned and lean, BodyPump workouts require a barbell and a bench for optimal effectiveness. As these classes are designed to challenge your muscles and make you sore, the company suggests following them no more than two or three times a week.
BodyFlow: These workouts blend traditional yoga moves with Tai Chi and Pilates to strengthen your body, lower your stress levels, and balance out your mind to leave you feeling calm and centered. All that's necessary is a yoga mat.
Les Mills Grit: HIIT workouts from Les Mills are 30-minute intensive circuits that focus on improving your cardiovascular fitness and maximizing your calorie burning. Though the routines are challenging, the instructors offer options to modify the moves so you can achieve the right intensity.
CXWORX: Designed to target your core, these exercise classes will help you develop a stronger, leaner body. Each move can be tailored to your preferred intensity, and all that's necessary is a resistance tube and single weight plate, dumbbell, or kettlebell.
BodyStep: Tone your legs and glutes with simple step movements on a height-adjustable step that gives you a complete cardio workout. You'll need a designated step or low bench to complete these workouts, and it's best to use a step that you can increase the height of as the exercises become easier for you.
RPM: Les Mills' cycling workouts are designed to deliver a quality cardio workout without stressing your joints. You'll need a stationary bike, and the rides will take you through different cycling intensities to mimic hill climbs, intervals, and flat roads.
BodyCombat: These high-energy martial arts-inspired workouts act both as a calorie burner and a stress reliever to get you in better shape. Previous martial arts experience isn't necessary, and instructors offer modifications for every move.
Les Mills Sprint: 30-minute HIIT workouts that take place on a spin bike.
The Trip: This digitally-immersive indoor biking class consists of 40-minutes of multi-peak cycling for an intense, engaging workout.
Body Attack: A high-energy cardio fitness class designed for beginners and workout experts alike. The classes combine moves like running, lunging, and jumping with push up and squats to get you sweating hard.
Les Mills Barre: These classes put a modern spin on traditional ballet training with a 30-minute workout that tone and shape your muscles for better core strength.
Sh'Bam: These dance-inspired classes are designed for all fitness levels and can be performed as many times a week as you prefer. No dance experience necessary; comfy clothes and space to move are all that's required.
Born to Move (Kids and Teens): Featuring kid-approved music, these classes are for anyone under 16 who can benefit from self-esteem boosting workouts, and they provide an opportunity to build life-long positive habits for physical exercise.
What It's Like to Train with Les Mills on Demand: My Experience
With such a range of classes to choose from, it can be a challenge to know where to start. But as a spin cycling enthusiast, RPM was a natural choice for me.
I had dozens of classes to look through. They ranged from 20–60 minutes, and hovering over each class's description allowed me to look at the music playlist and class setup.
I choose to follow RPM #84, a 30-minute class. It began with a quick introduction to using a spin bike and then launched into a warmup with two instructors in a dark studio filled with mood lighting.
From the start, I found the New Zealand accents charming, if slightly distracting, until I adjusted to them.
The pump-up music and camera angles worked well together to keep me engaged with the class at the start, but the music started getting repetitive throughout the class.
At times the audio quality was inconsistent and sometimes was slightly muffled.
Thankfully, the instructors kept the class content varied by moving us from sitting to standing positions and through sprints and hill climbs.
Sometimes I wished the instructions were visible on the screen, as I occasionally missed the audio cues.
The studio's background graphics remained impressive throughout the class, and I appreciated that each workout section included a countdown clock, so I never felt lost in the workout.
Some times the camera would pan to other class participants, which helped me feel like I was working out in a room of friends.
Overall, I liked the interplay between two instructors more than expected and found the class left me sweaty and exhausted after 30 minutes. For those who like indoor spin classes, Les Mills replicates the feel of an in-studio class well.
One thing this class seemed to lack, though, were metrics and specific instructions. The instructors led by feel and music intensity rather than specific cadence callouts, like I'm used to with Peloton App.
This might make it difficult for beginner cyclers to know whether they are pushing themselves hard enough during each class.
Workout Plans
Les Mills On Demand also offers workout plans with built-in schedules to give you guidance for your fitness journey.
I signed up for the six-week Recreate Yourself course to see what it offered. This plan promised to challenge me with a variety of intense cardio, ballet-inspired fitness moves, and strength training through weights-based exercises.
It encompasses twelve workouts pulled from a variety of Les Mills programs, including BodyCombat, BodyFlow, Les Mills Barre, Sh'Bam, BodyAttack, and BodyPump.
The key to the program is the downloadable workout plan.
This three-page PDF guide highlights the program goals (build a fitness foundation with workouts that gradually increase in difficulty), the number of workouts I needed to follow per week (2–4), and necessary equipment (a barbell and weight plates).
Browsing the program schedule, I appreciated that Les Mills alternated workout days for the first two weeks, meaning that there was a rest day between each one. This prevents the workouts from becoming overwhelming.
But, for some reason, the first class didn't start until day 4. This makes no sense to me, as enthusiasm for new exercise programs is often strongest at the beginning and wanes over time.
Why make program participants wait almost half a week before even completing their first workout?
Regardless, I appreciated that the program allowed the flexibility to add other activities to my rest day schedule, and even to practice meditation.
Many of the assigned workout days also included class alternatives for extra selection. For example, on Day 4, I could follow Bodybump #90 or CXWORK #32.
The workouts themselves were valuable, but they felt disjointed from each other. Why was I only lifting weights twice a month? Why did I sometimes have two workout days in a row followed by two rest days? The program offered minimal explanation.
In all, I felt I could get similar value from creating my own workout program from the Les Mills classes that interested me. The programs offered and rationale for them seemed slightly simplistic for what it promised.
However, I'm a home workout veteran and have a lot of confidence in choosing my own workouts. Fitness novices will likely appreciate the structure more, as basic as it is.
Analysis of Customer Reviews
My experience is just one perspective on this program. More than 3,700 the Les Mills On Demand users have shared their experience on Google Play for an average ranking of 4.7-stars. Here are some key takeaways:
Common Compliments:
Great support community and Facebook group
A flexible program for getting in quality workouts at home
Engaging, supportive instructors
An excellent alternative to gym classes
Good music selection
Easy to stream the app at the gym to use with equipment
Ability to download workouts a plus
Common Complaints:
Some users struggled to get refunds when they reported they were charged before the end of their free trial
Many users found they stopped using it after the first few weeks
Not compatible with all devices
Camera angles aren't always helpful for understanding what the instructor is doing
Not enough longer workouts
Pricing
Les Mills on Demand currently offers three subscription options:
Monthly: $14.99/mo.
3-Month: $11.99/mo. ($35.97 total)
Annual: $9.99/mo. ($119.88 total)
New members will receive a 14-day free trial when they first sign up.
Each of these plans enrolls you in a recurring subscription. You'll need to cancel before the renewal date to prevent future payments. If you cancel early, you won't be reimbursed for any unused time.
The following equipment is also available for purchase: A Smartstep ($139), Smartbar Set ($399–$479), hand weights set ($17–$34), Smartband ($34), and MBX Mat ($65).
The company offers a 30-day return policy for unopened merchandise, and a three-year warranty backs its Smartbar.
Alternatives to Les Mills On Demand
| | Les Mills On Demand | Daily Burn | Pelton Digital |
| --- | --- | --- | --- |
| Price | $14.99/mo. or $119/yr. | $19.95/mo. | $12.99/mo. |
| Ways to View Content | Pre-recorded Les Mills workouts available on-demand and for download | On-demand and live stream workouts (available at 9 am EST) | On-demand and live stream workouts (20+ new classes offered each day) |
| Types of Exercise | Strength, yoga, HIIT, core, step aerobics, cycling, martial arts, dance, and kid's workouts | Group fitness classes based around cardio, yoga, Pilates, HIIT, flexibility and other workouts. | Yoga, cycling, running, strength, meditation, boot camp, stretching and cardio workouts |
| Workout Length | 15–55 minutes | 10–60 minutes | 5–90 minutes |
| Approx. Number of Workout Routines | 1,000+ workout videos in 10+ fitness programs | 1000+ total videos in 20+ workout programs. Audio workouts are also available. | 10,000+ workout videos with more content added daily |
| Extra Equipment Needed | Fitness mat, some classes require additional equipment like free weights or a stationary bike | Fitness mat | Most classes require access to a spin bike, treadmill, or free weights |
There is no shortage of options for streaming fitness routines at home for $13–20 per month.
Les Mills On Demand is a slightly different setup than Daily Burn and Peloton App, as those two platforms record live studio classes that you can watch in real-time or find later in their video library.
Les Mills videos, in contrast, are filmed on a closed set and designed to replicate the studio experience without the variability that comes from live classes.
This can be positive or negative for you depending on your priorities. Some people thrive on streaming live classes because they like the accountability to show up at a particular time.
However, Les Mills On Demand videos are edited before they are shared, meaning that they might offer higher production quality than streaming live classes.
I personally am willing to sacrifice production quality for the "in the moment" feel of a live class, as it more closely replicates the feeling of working out with other people at the gym.
The Bottom Line
Les Mills is a popular studio workout style around the world, and Les Mills On Demand promises to give you a similar workout at home. Paying the monthly subscription fee lets you access to the entire library of classes and programs, meaning that you can exercise in different ways each day.
This program gives you a great workout, however, the pre-made workout programs aren't my favorite, and I prefer other platforms for my home workouts.
My favorites, like Peloton App, better replicate the feel of being in a studio and offer more specific guidance as to how hard I should work during each part of the class.
But despite my experience, customer reviews from Les Mills On Demand subscribers showed us that the app delivers on its content quality.
Both Les Mills fans and new exercisers can find value in using this program. It is an excellent option for experimenting with a variety of different workout styles so you can discover what works best for you.
Customer Reviews
Posted on Feb 25, 2021
Bad customer service
I took out a trial with Les Mills but found it too fiddly to use and so only used it once at the beginning of the trial. So I canceled, or thought I had. My cancellation obviously didn't work as I got charged for a 3-month subscription. I contacted them straight away (very hard to find out how to contact them on their website and they take 3 days to get back to you) to say what had happened and could I have my money back but they flatly refused. I canceled again and found that when you click cancel there are about 3 pop-ups asking for your reasons, I didn't get them the first time so I guess my browser just hadn't worked with them.
Length of Use: Less than 3 months
Bottom Line: No, I would not recommend this to a friend
Pros and Cons
Lots of content
They didn't really have any pilates content that I liked
Every time I logged in on a device it had to email me a link to click to say it was me
Very fiddly to run on your television
Posted on Jul 4, 2020
Beware, false advertisement
My gym offered their customers a free 60-day trial with Les Mills on Demand while being closed re COVID-19. I signed up for the free 60-day trial and canceled after the 60 days. Les Mills STILL charged me for a month's subscription. I believe it is a way of getting $12.99 from everyone that signs up even if they cancel after the free trial period. It is false advertisement and a fraud!
Length of Use: Less than 3 months
Bottom Line: No, I would not recommend this to a friend
Pros and Cons
I thought the service was great while my gym was closed
Les Mills charged me after I canceled my free subscription, so now I paid a month membership at my gym (which I am using) and a month at Les Mills, which I am no longer using
The representatives at Les Mills do not care about potential customers, the representatives are just about getting that free membership payment after the free trial period
Posted on May 22, 2020
A scam - spend your money on a smaller company that does the right thing
I signed up for the Les Mills trial and found that it was really not what I was hoping for. I browsed the workouts and tried one during the free trial and never went back to it. On the day before my subscription was supposed to renew, they charged me for another month. I wrote them saying I had not used their service and could not afford the extra expense this month due to COVID-19. They sent me back a generic message about canceling, with no mention of refunding me. I wrote again, and they refused to refund me even though it was a day ahead of the month. There are just so many amazing fitness classes online now, and they truly are kind of a larger, uncaring company. I was very shocked by thier attitude and find the workouts really don't compare to some of the yoga, Pilates, and fitness online classes I have tried. Don't do it! Not even the trial is worth it.
Bottom Line: No, I would not recommend this to a friend
Posted on May 4, 2020
Not respectful to customers - shady customer service
Any "premiere" company, which Les Mills supposedly is in their industry, in this day in age would and should offer refunds for unused time. Seems shady to me, like the gyms that are difficult to cancel.
After the free trial, I was charged the full 12-month subscription. I forgot I even had it after I tried it a couple of times. I'm not interested in having it. But they took my money for the full 12 months even though I won't use it. It's a digital subscription, they can refund it, they just won't.
Bottom Line: No, I would not recommend this to a friend
Posted on Apr 22, 2020
Stay away from Les Mills On Demand
They offer a free month, but they charged my card 15 days before the end of the trial. They wouldn't make a reimbursement. Terrible customer service, you can find a lot better options from companies leading their business rightfully. Don't waste your money!
Bottom Line: No, I would not recommend this to a friend
Our Promise to You
In order to safeguard you and ensure helpfulness and relevance, our compliance team manually assess every customer review before it goes live.
We have a zero-tolerance policy for fake reviews, and companies cannot control or alter any reviews at any time.