Smart Blood Sugar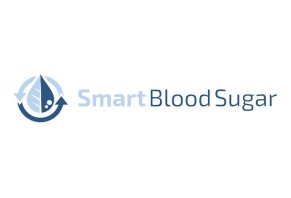 Summary
Smart Blood Sugar is a dietary guide designed to allegedly help fix your blood sugar problems without a restrictive diet or crazy exercise program. Research indicates that it may not all be necessary.
About Smart Blood Sugar
This article contains links that should you click and make a purchase, we may earn a commission from the sale. See our Advertiser Disclosure.
What Is Smart Blood Sugar?
Smart Blood Sugar allegedly helps reverse diabetes by offering a guide to help you make dietary lifestyle choices that avoid harmful blood sugar and insulin levels.
More than ⅓ of the US population has prediabetes, whereas 10.5% have been diagnosed with diabetes. Diabetes carries a physical, emotional, and economic burden that can negatively impact those suffering from the disease, as well as their support network.
Many management options, ranging from medical treatment to lifestyle changes, have been proven effective in the care of diabetes. Smart Blood Sugar represents the latter.
Marlene Merrit is a board-certified Doctor of Oriental Medicine and the person behind Smart Blood Sugar. She claims that her system can help restore the health and vibrancy lost with diabetes.
In fact, according to her website, Smart Blood Sugar is intended to:
Help you switch your body's energy sources to utilize "stored energy"
Minimize spikes in blood sugar and insulin
Prevent insulin resistance (a condition when your body become unresponsive to insulin)
Provide strategies to promote energy with healthy food choices
Can Dr. Merrit's system help control your blood sugar? This review will assess how the product works, its science, safety, and whether it's worth it for you.
How Does Smart Blood Sugar Work?
Smart Blood Sugar allegedly helps you reverse your diabetes by providing dietary guidelines that allow you to avoid drastic fluctuations in glucose and insulin levels. What exactly is the method behind these results? A high fat, low carbohydrate diet.
Also called a ketogenic diet, Smart Blood Sugar is not a new phenomenon. The principles of this high-fat, low-carbohydrate diet are rooted in basic physiological concepts.
Insulin allows your body to utilize the sugar obtained from the food you consume. What isn't needed for immediate energy is stored, but space is limited. The excess is converted to fat in the liver.
Some can be stored here, but most are sent off to support the fat deposits located throughout your body. Despite being partially responsible for an expanding waistline, without insulin, glucose would remain in your blood, leading to diabetes, heart disease, or even stroke.
When you avoid carbohydrates, the opposite scenario occurs. Insulin is not needed, so energy stores, i.e. fats, are mobilized to be used as energy.
This is how Smart Blood Sugar is intended to control glucose and insulin levels. Rather than carbohydrates, Smart Blood Sugar provides guidelines for a diet in which healthy fats are the emphasis.
According to Dr. Merritt, the time it takes to reverse diabetes with Smart Blood Sugar varies greatly from person-to-person. Factors contributing to the length of time needed to deliver results may relate to how long you've had diabetes and whether or not insulin resistance is present.
Nonetheless, Dr. Merritt claims that, on average, those with diabetes that use her program are free of their medications after 12-18 months.
Is there any research backing her methods? We'll review what we've found in the next section.
The Science Behind the Smart Blood Sugar Method
Again, high fat, low carbohydrate diets are not new. Adopting this meal plan is suspected of offering many benefits above and beyond just regulating blood sugar. Thus, it has been well studied.
In this section, we'll discuss some of the studies that have investigated the ability of high fat, low carbohydrate diets to improve factors associated with diabetes.
In 2004, a ketogenic diet was compared to a low-fat, low-calorie diet in overweight subjects. Over 24-weeks, researchers found that those adopting the ketogenic diet were more likely to complete the study, lost more weight and fat mass, and also improved triglyceride levels. Keep in mind that subjects also received nutritional supplements and exercise guidance.
The following year, the ketogenic diet was studied in overweight subjects with type 2 diabetes. Over 16-weeks, there was a 16% drop in a lab test used to measure long-term blood sugar control. Also, seven subjects were able to discontinue diabetes medications, while 10 others reduced them. As in the previous study, weight loss and triglycerides were also improved.
A 2012 review of 11 clinical trials examined the use of a low carbohydrate diet in diabetics. Researchers concluded that adopting this dietary style led to better short and long-term glucose control, greater reductions in diabetes medications, and better triglyceride levels when compared to other diets. These results may be left open to interpretation as many studies were small and of short duration. Also, weight loss may have contributed to blood sugar control.
Most recently, the results of 12 studies were used to examine the safety and efficacy of the ketogenic diet in overweight and obese subjects.
They found that this diet was effective for reducing weight, BMI, waist circumference, blood glucose, total cholesterol, and blood pressure. Also, weight loss was sustained up to 2-years later, and the users discontinued the ketogenic diet at a similar rate to that of low-calorie diets.
Is Smart Blood Sugar Safe?
Smart Blood Sugar may provide lifestyle changes necessary for controlling blood sugar, though managing your diabetes without medical guidance can be risky.
Drastically changing your diet by avoiding carbohydrates can result in nutrient, mineral, and energy deficiencies. Adopting this diet while also using anti-diabetic supplements or drugs can be especially dangerous and result in harmful drops in your blood sugar levels.
Signs and symptoms that your blood sugar may be too low can include the following:
Pale skin
Sweating
Hunger and thirst
Shakes
Irritability
Headache
Dizziness and disorientation
Confusion
Slurred speech
Loss of consciousness
Experiencing these symptoms in the setting of diabetes, a low carbohydrate diet, and diabetic medications likely represent an emergency situation. Seek immediate medical attention.
For these reasons, avoid managing your blood sugar without medical guidance. If you think your levels are too high, speak with your doctor to determine the best plan of action.
The Cost
Smart Blood Sugar is available directly from Dr. Merrit's website.
The guide usually retails for $67, but it currently costs $27. Additionally, your purchase includes 5 free gifts;
7 Day Meal Plan - diabetes reversal recipes from an expert chef
99 Foods for Diabetics - a list of foods that reduce insulin and lower blood sugar
How to Read a Food label - a guide to spotting ingredients that spike blood sugar
Carb Count Cheat Sheet - a guide to eating at restaurants
Alcohol That Works - a guide to blood sugar - safe cocktails
Also, your purchase is backed by a 60-day guarantee. To process your return, call support during business hours at 888-509-0357, or email them at support@primalhealthlp.com.
After some digging around, we were able to locate Smart Blood Sugar for as low as $9.99 at sites like Nutriclub and Wake Nutra. Though you save money, keep in mind that you may miss out on Dr. Merrit's guarantee when purchasing through other vendors.
What Are the Alternatives to Smart Blood Sugar?
As the methods used in Smart Blood Sugar are rooted in a ketogenic diet, you can find similar guides from a wide variety of vendors.
There are many ketogenic diet meal plan guides and recipe books on the market. Many of them can be obtained second-hand for just pennies on the dollar, or even for free. While this may allow you to save some money, remember that we do not recommend managing your blood sugar without first speaking with your doctor.
If you're looking for more hands-on guidance, Jenny Craig and The South Beach Diet both offer meal plans, recipes, prepackaged foods, and expert counseling that can be tailored to those opting for ketogenic diets.
These services can range from $3-$15 per day, so you won't save in money going for either of these options. However, both Jenny Craig and The South Beach Diet have scientific support for their specific products.
You should similarly speak with a doctor before adopting either plan, but the nutritional support they offer may be a better idea rather than taking on major lifestyle changes without supervision.
The Bottom Line
Smart Blood Sugar is a method of blood sugar control rooted in the principles of the ketogenic diet. The potential benefits that adopting this diet can have on diabetes are well documented.
At HighYa, Smart Blood Sugar garners just 3.1-stars on about 40 reviews. Negative ratings were related to users being unhappy with paying a premium for methods that are available elsewhere at no cost. Also, multiple customers reported being charged monthly fees that they did not initially agree to.
Though Smart Blood Sugar is relatively inexpensive at its current pricing, it seems to provide information that you can obtain for free. When you factor in the potential dangers of managing blood sugar levels without coordinating with your doctor and the reported hidden auto-charges, you may want to seek help elsewhere.
Managing your blood sugar should always begin with speaking to your doctor. While healthy lifestyle changes will inevitably be a large part of your management, it is best to ensure your doctor is aware of any major dietary changes.
Special Offer
Looking for a Way to Get in Shape, Lose Weight, and Improve Your Health?
We recommend the Noom wellness app based on our extensive research and high customer rating. Noom is offering our readers a 14-day trial for a limited time. Click here for this special offer and to learn more about the program.
---
Customer Reviews
Posted on Jun 29, 2020
The truth
I just ordered this book, the doctor seems qualified, and I read her reviews, which were good. The problem I have is the way you prolong the watching of the video and then afterward you're still selling, I didn't particularly care for that if your aim is to help people, why the sales talk? I was also disappointed that after I bought the book, it talks about how I could have bought the book cheaper on two other websites, also does this suggest the keto diet to help lower the blood sugar? Wasn't prepared for that.
Bottom Line: Yes, I would recommend this to a friend
Pros and Cons
The book seems to be very good
The selling process
Posted on Jan 17, 2020
Oklahoma
First of all, I just purchased so I don't know if the product works or not. You listen to a long presentation for the book and after your purchase, you are directed to their main point buying their supplements which I clicked off so I may not be able to get the bonus portion. Personally I feel a company should come out and tell you upfront that there are supplements involved and if you actually get results from the Smart Blood Sugar boot they are available to order. Thanks.
Bottom Line: Yes, I would recommend this to a friend
Posted on Oct 1, 2019
Lost 30 pounds
Got worried because I kept losing weight and my wife wanted to start taking it because of the weight loss. That company usually sells good product. I feel great with no side effects thankfully.
Bottom Line: Yes, I would recommend this to a friend
Posted on Feb 16, 2019
Going all out
I had been using GlucoBurn for many years when I developed steroid induced Type II Diabetes.
Even after the slow titration down of the steroids, the gift of T2D stayed. When I started using GlucoBurn, I finally went into "remission."
Unfortunately, my health has taken a turn nosedive, and here I am, back on time released Metformin, because it gives me terrible diarrhea.
I was VB on auto shipments, and I am a procrastinator, and though I intended to cancel, never did. I recently started taking GlucoBurn and another supplement I had grown to trust from results and kicking it up with the GlucoBurn, I finally got my first result under 120, from the high 180's.
Yes, I will continue taking. Should not have stopped, not I did this without the book, etc.
Just found out about the whole program, and YES, I signed up, especially for the shopping lists. I have been studying A LOT about nutrition and all three crap that is in everything, like HIGH FRUCTOSE CORN SYRUP/ POISON (did you know their manufacturer is petitioning the FDA to change the name to something less threatening or RECOGNIZABLE!)!
QUITE FRANKLY, anything this inexpensive is worth trying to keep from losing my foot or eyesight! The doctor is in the DFW area. So am I. I intend to make an appointment. Circumin with Bioperine, I believe kept me alive from cancer, and I wholeheartedly believe in natural supplements. But, buyer beware. There is a whole lot of unregulated fairy dusting going on. Check it out.
Bottom line. Only gave current experience 5 stars because I have not started the complete program yet. When I do, I plan to update this review in 60 days. But GLUCOBURN does help. Whatever you do, stay away from Sytra 5. I believe that is what it is now being called. Very toxic. Very dangerous. I truly believe if I had continued using and tried to ignore the side effects that it would have killed me after it shut down my kidneys and liver.
Bottom Line: Yes, I would recommend this to a friend
Posted on Sep 25, 2018
So far happy
I ordered the book and meals for a week, with a list. It was very easy shopping, four in the family eating right. The night before we started my blood sugar was 364; I woke with a 340.
We started the meals and a new med from my doctor, Trulicity, checking blood sugar before meals and two hours after, by the time I went to bed I dropped to 159 blood sugar. I was very tired. I woke with a 194 blood sugar.
I know some is the new medication, but the numbers are awesome. The food is good so far, I'm going to continue for three months until I see the doctor. I got this for the meals. I love to cook and I still get to but with the right stuff.
Bottom Line: Yes, I would recommend this to a friend
Posted on Sep 4, 2018
Associated scam
I ended up with a bogus $0.99 monthly charge from somebody named "Specialty Circulation" when I ordered the book. Of course, they do not answer the phone that was on my credit card statement. Some of the book is legit but not the associated scam. Dr. Merritt should be embarrassed to be associated with them unless of course, it originated with her company.
Bottom Line: No, I would not recommend this to a friend
Posted on Jan 9, 2018
No more pre-diabetes
Hi. I was diagnosed pre-diabetic in 2015. It was devastating, and I practically canceled my life and future. After searching for answers like, "this can't be," but that is what the test said. Then I came across Primal Source - Smart Blood Sugar. After taking one capsule a day sporadically for six months and cutting down on foods not to eat (cakes, biscuit, sweets, wine etc.), I'm back to normal. Sometimes I would miss days. Either this stuff works, or I was misdiagnosed.
Thank you Primal Source. My supply is running low. Do I stop taking them now or re-order to maintain the balance from the nutrition? Cool.
Bottom Line: Yes, I would recommend this to a friend
Posted on Aug 18, 2017
Scam
I cannot contact them to cancel the order. Monthly charges are made to me. It is a real scam. I do NOT want to continue. ANYONE know how to get out of this mess? The product is worthless, and Dr. Merritt is also.
Bottom Line: No, I would not recommend this to a friend
Posted on Aug 5, 2017
Please do not put your credit card info on their site
I watched the video for Smart Blood Sugar, then entered my credit card. I never ordered the book they kept trying to sell me, nor the other items I did not want. In disgust after watching their long sales pitch, I just left the website without ordering anything.
A few minutes later I received an email from my credit card company that my card had been charged $140.00 for items I never ordered.
Bottom Line: No, I would not recommend this to a friend
Posted on Jul 28, 2017
Smart Blood Sugar works for me down under
My doctor suggested that I might be a borderline pre-diabetic. He confirmed this with blood tests. I was prescribed an oral medication called Metec (I think it is called) and to take one tablet with my evening meal.
I found Smart Blood Sugar while looking online at articles on diabetes and watched the overly long, but nonetheless informative video and purchased the book and read it cover to cover when it eventually arrived with the bottles of Glucoburn. I had already cut down dramatically on my carbohydrate intake but had not lost any weight before reading the book and adding the Glucoburn to my diet. I began to follow the program in the book and balancing out my carbs and keeping some real fat in my diet in the form of yogurt, avocados, dairy, chicken and red meat in sensible proportions. Weight loss became apparent within a very short time. I lost five kgs (11 lbs approximately) within a couple of weeks. My waking blood sugar level is now down to 4.5 - 5.5 and post prandial is 6.7 maximum and back to 5.0 - 4.5 after one and a half or two hours. I have to have all my trousers taken in a small price to pay in my opinion. I also take one tablespoon of apple cider (with the mother) before bed every evening with a cup of green tea.
This program works, but you need to discipline yourself.
Bottom Line: Yes, I would recommend this to a friend
Posted on Jul 25, 2017
Old news covered by others at a premium price.
If Dr. Marlene Merritt really wanted to help people instead of enriching herself, her 100-page book pamphlet, called Smart Blood Sugar, wouldn't have cost me $37. The information in the pamphlet is very good but very old. Dr. Bernstein's book about diabetes talks about carb reduction decades ago. Then the book on the Paleolithic Diet had some of the same info on carb reduction. Dr. Whitaker's book on diabetes came out long ago.
Dr. Merritt is getting rich off of rehashed information at the expense of diabetics like myself. I guess she wasn't making enough money just being a doctor.
Bottom Line: Yes, I would recommend this to a friend
Our Promise to You
In order to safeguard you and ensure helpfulness and relevance, our compliance team manually assess every customer review before it goes live.
We have a zero-tolerance policy for fake reviews, and companies cannot control or alter any reviews at any time.