Trim Down Club
This company has claimed this profile, is getting alerted on any new customer reviews entering this page, and may engage in dialogue with its customers to address their matters.

Companies cannot pay money or provide goods in order to remove or alter customer reviews.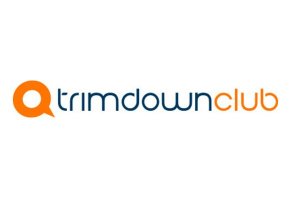 Summary
Trim Down Club is an online-only weight loss program, created by nutritionists and dietitians, focused on proper nutrition to help you shed unwanted pounds. It may be right for you, but there are some downsides to this program.
Trim Down Club Review: Can You Lose Weight With This Diet?
What Is Trim Down Club?
Developed by nutritionists and dieticians, Trim Down Club is a membership-based weight loss program that allegedly helps you lose unwanted fat permanently and naturally, increase strength and energy, and live healthier, and simply feel better.
The company addresses the root cause of weight gain by providing three things:
Customized meal plans that match your body type, your tastes, and your lifestyle
A collection of recipes that are delicious, nutritious, and most importantly, enjoyable
Nutritional advice
Trim Down Club claims to bring together a community of like-minded people who are intent on helping others enjoy good food and lose weight, which is why they call themselves a "club" in the first place.
This review focuses on how the Trim Down Club programs and whether there is scientific backing to its purposed benefits.
How Does The Program Work?
Trim Down Club primarily helps members lose weight by eliminating highly processed food from their diet and providing step-by-step instructions to melt fat naturally.
According to the website, this is possible even without 1) counting calories or macronutrients, 2) subscribing to fad diets or pills, or 3) hunger or deprivation. In fact, their program promises to allow you to replace every bad food that you eliminate with at least one good food that you enjoy.
Additionally, Trim Down Club's active community of members is intended to help keep you motivated throughout the process, as well as provide different interest-specific groups for you to join.
What Kinds of Recipes Are Featured?
Trim Down Club provides a vast assortment of recipes for breakfast, lunch, and dinner on their website, as well as salads, soups, drinks, and seasonings, sauces, and condiments. These even include desserts, since they emphasize you shouldn't be deprived, although you will need to eat sweets in appropriate portions.
If you're wondering if any options match your tastes, you can browse their recipes page without first signing up for membership. And if you need a specialized menu based on your specific needs, such as gluten-free, low-cholesterol, low-sugar, non-dairy, or vegetarian, Trim Down Club offers options for you as well.
According to the company, these recipes can be made using foods found at your local supermarket, although they may cost more than the groceries you're currently buying.
Does Trim Down Club Focus On Exercise?
Trim Down Club states that 80 percent of weight loss revolves around the foods you eat, and only 20 percent relate to exercise. The company focuses primarily on balanced nutrition incorporating whole, fresh foods, and claims that many people use the program to lose weight without ever exercising. While possible, this review demonstrates the necessity of including exercise in addition to a healthy diet.
With this said, Trim Down Club membership does include access to an exercise program that incorporates fitness equipment you already own.
Does Science Back Up Trim Down Club?
Though Trim Down Club can cater to a variety of dietary choices, their methods for weight loss are rooted in portion control.
Reducing portion size is just one method of weight loss, though it is a well-studied one.
In obese female subjects assigned to different weight loss methods, those that were provided pre-portioned foods lost weight the quickest, though the weight also returned rather quickly.
Also, these subjects received professional guidance. Providing education is a staple of Trim Down Club's mission and another component proven to help deliver weight loss results.
Those that received education regarding portion control via regular text messages lost more weight than those who received monthly print outs.
Current dietary guidelines for portion control are available. The need to adopt this practice with regards to calorie-dense foods is highlighted. These recommendations seem to be in line with suggestions made by Trim Down Club.
Lastly, Trim Down Club seems to offer ample opportunity to take part in various groups based on your interests. The accountability component offered in this setting as it related to weight loss has been investigated.
In a review of 138 studies, researchers found that weight loss is 50% more likely when progress is monitored in a public context or when at least one person shares in the process.
Similarly, another study found that women maintained weight loss better when they had accountability both from peers and through group educational sessions.
Safety
Implementing healthy lifestyle changes like those associated with Trim Down Club are vital for weight loss success, though they are not without risk.
Making drastic dietary changes can negatively impact how you react to your medications, lead to a nutrient or energy deficit, or electrolyte and hormone imbalances that can be harmful.
Your exercise plan should also include gradual increases in intensity. Starting off at a level that is appropriate for your current fitness level can help you avoid overstress your heart.
Despite their potential to positively affect your health, you should still speak with your doctor before making drastic lifestyle changes. They can track your progress over time and help monitor safety.
Pricing & Refund Policy
Currently, customers can sign up for a Trim Down Club membership for $1.99, which covers the first month. After that, the price increases to $9.90 per month.
For this price, you'll receive access to the following:
Personal Menu Planner – This is Trim Down Club's most popular tool, which provides you with a weekly menu, based on your specific dietary needs. All you have to do is choose the foods you love, and the Planner will combine them into the perfect balance of carbs, proteins, and fats, so you can lose weight and keep it off.
8-Week Plan – This is a carefully designed plan by the company's Chief Dietitian, Ossie Sharon, who has been helping people lose weight and keep it off for over 30 years.
Live Forums – Here, members can meet others who are on a mission to lose weight, as well as ask experts for advice regarding nutrition and fitness, 24/7.
Recipes – Using a variety of ingredients that can deliver new tastes, these recipes are approved by Trim Down Club's dieticians to "determine maximum fat burning capacity."
Guides & Videos – A collection of guides and videos that covers everything from food shopping tips to meal preparation.
Articles – The company claims these can help you stay up-to-date on everything related to health and wellness.
In addition, you'll also gain access to the company's 8-Week Plan, Great Soup Recipes, Big Book of Desserts, Cook Well Be Well, Simple Express Meal Plans, Ideal Weight Calculator, Express Meal Plans, community forums, articles, and studies, as well as different groups and activities.
All purchases come with a cancel-anytime 60-day money back guarantee, which can be requested by filling out the company's online contact form.
Bottom Line: Is Trim Down Club Right For You?
Trim Down Club offers access to portion control education, recipes, exercise, group support, and more. The combination of these elements is proven to support healthy weight loss.
Also, the flow of information with Trim Down Club seems to be consistent, so it may offer an edge when compared to programs that offer less guidance.
Trim Down Club is also relatively inexpensive. Though you may be able to dig up similar information on the internet for free, the nominal fee may be worth the convenience of having everything in one place.
Lastly, their program does offer some exercise guidance, though this is not the emphasis of their method for weight loss. You may be able to seek structured advice in a group setting, but it may or may not be an expert opinion.
If you're interested in exercise education that rivals the nutritional guidance, Trim Down Club may not be the right choice for you.
Nonetheless, with proven methods and reasonable pricing, Trim Down Club is a decent option if you feel you need help implementing lifestyle changes that promote weight loss.
Still, speak with your doctor before making drastic changes.
Customer Reviews
Posted on Apr 4, 2022
Don't do it!
I thought the free trial would be ok to start and I would cancel it if it didn't work for me. A few days went by and I remembered I had joined the free trial but hadn't even given it a second thought so I figured I might as well cancel because I'm not gonna do it.
They have NO customer service! You have to send a "message" that's really an email and then it's 2–3 days before they get back to you and when they do this is what they say:
I'm sorry to hear you want to cancel your subscription! I truly believe in our program and how much it has helped thousands of people to reach their weight loss goals. Before officially terminating your account, I'd like to give you a special offer:

Switch you to a FREE lifetime membership, starting on: March 18th. This means that you will only be billed one more time and then you'll have full access to the Trim Down Club for life!

Introduce you to one of our registered dietitians, who will diagnose your dietary needs tailored to your health background and provide you with proven, personal recommendations for free! This exclusive offer, usually worth $180, is free for you to use over the next month!

What do you think? Ready to give the Trim Down Club one more try?

Let me know if you would like to accept this offer so we can make the necessary changes to your account.

For the time being, your account will remain active until we receive a reply to this email. If there is anything else we can do to help, please let us know.

Sincerely,

XX (rep's name removed from review)

Director of Customer Affairs,

Trim Down Club
It was 2 days after my email requesting to cancel, they do this on purpose so you will forget again and they keep charging you. If you say CANCEL that means CANCEL! Otherwise, give me a phone number with a human if you want to negotiate!
Length of Use: Less than 3 months
Bottom Line: No, I would not recommend this to a friend
Pros and Cons
No "pros" were specified in this review
No customer service or human to talk to over the phone
They did not cancel when I said and took too long to get back
It's a scam
Posted on Feb 3, 2022
Total sham company
I never joined this group. I want to cancel and they won't get back to me. Impossible to get a call through…I'm sick of these bogus companies!
Bottom Line: No, I would not recommend this to a friend
Posted on Jul 25, 2021
Canceled subscription and refund account not fulfilled!
I canceled my subscription after the initial trial period and have been billed several times since for $9.90.
Trying to reach someone from their customer service team is a joke!
The only response I received is an automated response stating they received my email and allow the 24 to 48 hours for someone from their team to respond. That was on June 30th, 2021 and I have yet to hear from anyone?
All I want is to have this membership canceled and my money refunded!
Length of Use: Less than 3 months
Bottom Line: No, I would not recommend this to a friend
Pros and Cons
No "pros" were specified in this review
Trying to reach customer service is a joke
Posted on Jul 22, 2021
Great Menopause Program
I really like that these people took the time to write up a guide on the changes that our bodies go through when they enter menopause. And then they designed a weight loss program around it! I managed to steadily lose weight since joining 4 months ago and I feel so much better all around!
Length of Use: 3–6 months
Bottom Line: Yes, I would recommend this to a friend
Pros and Cons
Menopause resources
Customizable menus
Customer service
Website needs update
Posted on Jul 10, 2021
Totally recommend
Absolutely love this plan. On my 3rd month and lost nearly 12 lbs already. I like it that I don't have to cook a lot and can easily adapt the weekly menu to my shopping or my agenda that week if I'm going to eat out.
Length of Use: 3–6 months
Bottom Line: Yes, I would recommend this to a friend
Pros and Cons
Weekly menus
Easy recipes
Adaptable
No "cons" were specified in this review
Posted on Jul 1, 2021
Lovely diabetes program
I am on the 5th month of following the diabetes program and my levels are very stable and I have lost weight nearly every week! I feel energized and happy, really recommend this diabetes program. They also have a nice Facebook group that has helped me feel better when feeling down.
Length of Use: 3–6 months
Bottom Line: Yes, I would recommend this to a friend
Pros and Cons
Diabetes program
Great food choices
Losing weight steadily
No "cons" were specified in this review
Posted on Jun 24, 2021
Sad I had to leave
I was really liking this app and the diets I was getting. I had already lost 5kg, but unfortunately, I had to cancel because I was fired from my job and I simply cannot afford any non-vital expenses for now.
It was very easy to cancel on their online chat, and I even got a special offer by email if I stayed, but I simply cannot afford it at this moment. I will soon be back, I promise!
Length of Use: Less than 3 months
Bottom Line: Yes, I would recommend this to a friend
Pros and Cons
Simple diets
Easy to join
Easy to cancel
No "cons" were specified in this review
Posted on Jun 17, 2021
Kept getting charged
I didn't receive an email telling me how to log in when I took the trial period for $1.99. I tried to log in from their website but I would have had to go through the trial again for $1.99 and by then they were already taking the $11.88 from my PayPal account. I disputed the $11.88 and was told that it would be refunded but nothing as yet and that was in April. There was no way to cancel the automatic payment so they took the same amount in May and now June so I have paid nearly $40 for something that I haven't even used. I have now been able to stop future payments from my PayPal account but I'm really miffed that they have ripped me off and by the look of the reviews I'm not the only one. They use a 3rd party called Kendago B2C Media Ltd to collect payment.
Bottom Line: No, I would not recommend this to a friend
Company Response from Trim Down Club
Jun 19, 2021
Hi Suzan,
We are sorry for your dissatisfaction. We looked into your case and we are happy to explain what happened. We found two different accounts created from two different email addresses, one that was refunded and one that was not. Because you reached out through PayPal, our system did not register both accounts which is why only one was refunded. At this point, we have gone ahead and refunded the most recent purchases from the account you are referring to in the review, and the other account was already refunded and closed.
We apologize for this confusion and hope that this clarifies what happened.
If there is anything else we can do to help, please email us at support@trimdownclub.com and we would be happy to help.
All the best,
Adam Johnson
Trim Down Club
Posted on Jun 10, 2021
Great keto program
Really liking the keto diet! Easy-to-build weekly menu lets me personalize to my food tastes. No lengthy cooking, just easy to prepare options. And the best, I have already lost 20lbs, halfway to my goal!
Length of Use: 3–6 months
Bottom Line: Yes, I would recommend this to a friend
Pros and Cons
Keto
Menus
No "cons" were specified in this review
Posted on Jun 7, 2021
They make it near impossible to cancel
I have been trying to cancel for the past 3 months. I received a reply from a Justin stating I won't be charged anymore. Next month comes along and again I get charged. Happened 3 times so far. I'm beyond done, I'm now going to dispute with my bank and file a complaint against them.
Bottom Line: No, I would not recommend this to a friend
Posted on Jun 3, 2021
Best IF diet
Looking for intermittent fasting I found this program and fell in love because it lets me choose which meal to skip and I never feel hungry during fasting.
Length of Use: 3–6 months
Bottom Line: Yes, I would recommend this to a friend
Pros and Cons
Intermittent fasting
App
Food selection
No "cons" were specified in this review
Our Promise to You
In order to safeguard you and ensure helpfulness and relevance, our compliance team manually assess every customer review before it goes live.
We have a zero-tolerance policy for fake reviews, and companies cannot control or alter any reviews at any time.