Morning Meltdown 100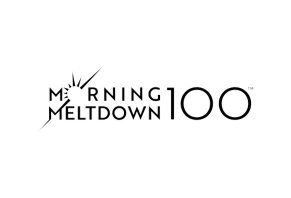 Morning Meltdown 100 is an exercise program from Beachbody designed for your mornings to help start the day by burning calories through cardio and resistance training.
Morning Meltdown 100 Review - Is It Worth It?
What is Morning Meltdown 100?
Morning Meltdown 100 is a 100-workout program from Beachbody on Demand designed to help you start your day with high-intensity cardio and resistance training.
Each workout is 20 to 30 minutes and works to boost your endorphin levels so you get more energy and can set a positive tone for the rest of your day. A live DJ accompanies each workout—a first for Beachbody—to keep you focused and motivated.
The program is led by Jericho McMatthews, a Beachbody supertrainer, and co-creator of the Core De Force program. According to Beachbody, McMatthews holds personal training certifications from the NASM, AFAA, and ACE and has over a decade of experience as a fitness authority.
This article discusses how the details of this work out program. Learn if it's right for you.
What is a Morning Meltdown 100 Sample Workout Like?
Beachbody splits the workouts into five phases of 20 workouts each. After every 10 workouts, the plan cranks up the intensity so you continue to progress.
Within each workout are two participants who act as modifiers to demonstrate simplified movements for if your capabilities don't match what's happening on screen.
Included with each program purchase is a Be 100 book, which acts as a daily motivation tool so you can track your workouts and stay committed to the program. It also includes a Nutrition Guide that focuses on how you can adopt healthier eating habits.
You will need dumbbells at various weights, as well as enough floor space to move around. Exercise mats are recommended, but not necessary.
The workout itself consists of a series of HIIT moves and strength training. McMatthews demonstrates each move in a studio of participants and shares instructions for adapting them for different fitness levels.
Whenever possible, the exercises are timed to match the beat from the music provided by the in-studio DJ.
Each workout ends with a series of stretching and balance moves designed to help you transition into the rest of your day.
Effectiveness
At the time of research, Morning Meltdown 100 is still too new for there to be many customer testimonials about its long-term effectiveness, so it's impossible to judge the program's effectiveness at the time of publishing.
However, the U.S. Department of Health and Human Services suggests adults who want to experience substantial health benefits should aim for 75 minutes to 150 minutes of vigorous-intensity workouts every week. If you follow five Morning Meltdown workouts per week, you will be well within this range.
Likewise, Healthline shares that high-intensity interval training (HIIT) is an efficient way to lose weight. These workouts let you burn a lot of calories within a short amount of time, which a study in the Journal of Strength and Conditioning Research suggests can lead to up to 30% more calories burned per workout.
The Cost
The only way to access Morning Meltdown 100 is to purchase a Beachbody on Demand subscription. The subscription gives you access to all of Beachbody on Demand's workout programs.
You have three price points: $99 per year, $59 for half a year or a free 14-day trial that converts into $39 every three months once the trial is over.
You have the opportunity to add shakes and various nutrition supplements to your membership via five different "packs" that range in cost from $150 to $320.
Beachbody also offers an accessory bundle for $49.95 that includes the Be 100 book we mentioned earlier, a nutrition guide and a dry erase board to track your progress.
Popular Alternatives
Maybe morning workouts aren't your favorite or your prefer exercise programs with a more set schedule. If so, other Beachbody workout programs might be a better fit. Two options to consider are the 21 Day Fix and the 80 Day Obsession.
Fitness expert Autumn Calabresse hosts the 21 Day Fix, a Beachbody fitness program that includes six unique workouts. Each workout focuses on a different form of exercise, including cardio, upper body, lower body, Pilates, and yoga.
This program also emphasizes nutrition and gives you resources for menu planning, portion control, and meal prep. It's available for free for all Beachbody on Demand members.
HighYa reviewers only gave 21 Day Fix two stars, mostly due to billing issues with Beachbody. Those who used the plan as directed seemed happy with what it offered and their results.
80 Day Obsession is another one of Calabresse's fitness programs that is available for Beachbody subscribers.
This plan puts the focus on toning your muscles, especially the abs and booty. The program contains 80 workouts, each 30 to 60 minutes long. You'll also get a suggested nutrition plan with pre- and post-workout meals designed to help you restore and rebuild muscle.
According to HighYa reviewers, this plan is a winner. Our readers awarded it close to four stars, and many wrote that this was a quality program for those willing to put in the work. Others thought the workouts were too long to be motivating and that the exercises weren't beginner-friendly.
The Bottom Line
Morning Meltdown 100 aims to improve the idea of a Beachbody on Demand workout program, and we think it succeeds in doing so. You'll get 100 unique workouts with the program, and this plan offers slightly more flexibility than others from Beachbody for you to fit it to your schedule.
The customer reviews we looked at showed workout participants love the energy in this program. As Morning Meltdown 100 uses a live DJ to match the beats to the moves, you might find that the workouts fly by.
If you're someone who needs extra motivation to exercise, then this program has a lot going for it. Each workout is short—just 30 minutes or less—and the plan is flexible enough that you don't have to get discouraged if you miss a few days.
We think Morning Meltdown 100 is worth trying if you have a Beachbody on Demand subscription, too. Everyone else will have to weigh out the benefits of whether the accessories included in each package deal are worth the cost.
If you want to try out this plan without committing to buying a month's worth of Beachbody nutritional shakes or supplements, we suggest purchasing the Morning Meltdown 100 accessories package for $49.95. This way you have lifetime access to the program and educational materials.
Love love love!

By Karen M.

,

St Augustine, FL

,

May 24, 2020
Verified Reviewer

Overall Experience:

I am in the middle of the first phase. Love that it does not repeat itself. I do it on demand. Being a 58-year-old woman, I can still do this program. I may have to lower the weights a bit, but I still feel it. Jerico is SO motivating and doesn't get silly like some BB instructors. She does weights, cardio, and strength for a complete workout. There are also tons of modifications to follow. I would say it is much like 21 Day Fix, which I was my first workout 6 years ago. Followed Jerico when she was on the Pump workouts on BB! One of the reasons I picked it.

Bottom Line: Yes, I would recommend this to a friend

---