Morning Meltdown 100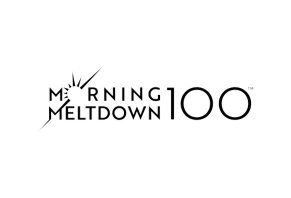 Summary
Morning Meltdown 100 utilizes Jericho McMatthew's peppy coaching and a live DJ to deliver quick cardio workouts that will get you in shape at home. Beginners may love it, but Beachbody enthusiasts may find that it's only more of the same.
Pros
100 unique workouts available
Short workouts are easy to fit into busy schedules
Approachable for beginners to exercise
Cons
Many workouts are short so you often need to double them up
Live DJ may be a gimmick for some
Workouts aren't fundamentally different than other Beachbody On Demand programs
Morning Meltdown 100 Review: A Detailed Look
Beachbody On Demands' Morning Meltdown 100 workout series is built around short workouts with high-intensity cardio and resistance training, all while moving to the beats of a live DJ.
Fitness trainer Jericho McMatthews leads this workout series, with the goal of getting you to complete all 100 unique workouts so that you set yourself up for a long-term fitness habit.
Branded as the most-extensive workout series ever offered by Beachbody, Morning Meltdown 100 is beginner-friendly and includes modifications for most moves. You can follow one class per day or double them up for extra intensity.
The program is split into five phases that build on each other so that you can watch yourself progress quickly.
In this review, we take a detailed look at this fitness program to help you decide if it is a good option for you.
Program Details
A Beachbody On Demand membership will give you access to the full Morning Meltdown 100 program and all supplemental materials.
This includes a Get Started Guide, a motivational tool/ fitness tracker, a nutrition guide, and multiple calendars for prepping your workout schedule.
The course itself is split into five phases, plus a 'Mini-Meltdown' 5-pack prep workout series.
Most days, workouts will include a cardio component and will have a specific focus, such as core work, yoga-inspired flows, kickboxing style, and leg work.
Each class lasts about 20–30 minutes, and, depending on the schedule you follow, you might occasionally double up the workouts. Plan on at least one rest day per week.
Program Benefits
Is the Morning Meltdown 100 workout series a viable way to get in shape? Research indicates that you don't need to sweat for hours each day to see results.
In fact, one study found that running every week for what averages out to five minutes a day can decrease your risk of premature death.
If you're looking for a brain boost, another study found that 30 minutes of activity is enough to improve your mood and fight depression.
Morning Meltdown emphasizes making exercise a regular habit by encouraging you to complete each class first thing in the morning and to commit to three months of workouts.
Research indicates that morning exercise can improve your attention, visual learning, and decision-making abilities for the rest of the day.
There's also evidence that a sweat session before breakfast can lead to the most efficient levels of fat-burning for the rest of the day.
Of course, you can follow any Beachbody workout series (or any other) in the morning for similar benefits. If, however, you're new to a fitness lifestyle, then the program's focus on forming better habits might be a benefit.
My Experience with Morning Meltdown 100 Workouts
I started the program at the beginning—Workout 1: Cardio Meltdown. The class started with pump-up music and a short intro from Jericho, challenging me to commit to all 100 workouts.
Unlike many Beachbody workout programs, this class included about a dozen other participants that represented a variety of body types.
Jericho talked us through a jogging warmup that quickly transitioned into burpees, down dog stretches, and other moves that were meant to be followed on a beat.
I was surprised how much I appreciated that the workouts included a live DJ, the music kept me more motivated than when I follow workouts with generic Spotify playlists.
Breaks were short between sets, but they still pulled me out of the workout flow. Even so, it took no time to break into a sweat, and Jericho taught me some fitness moves I'd never seen before.
Overall, I found the workout to be intense without being overwhelming. The 27 minute class time and frequent breaks meant it was over before I could start counting the minutes.
It makes sense to me why the program recommends you double up workouts as you move through the program.
Does the intensity increase the further along you get? I challenged myself to workout 84, Total Body Badass, to find out. This one required medium weights and a fitness mat.
As with the first class, Jericho wasted no time in getting us moving with sumo squats before a slower stretching series. The pacing was different from the first class, and I found the live music distracting at moments.
Jericho flowed the class well between exercises and if felt seamless to go from cardio to dumbbell-based moves.
Again I was sweating early on, and this time I appreciated that several class participants highlighted modifications for many of the movements.
However, there wasn't a significant increase in difficulty from the first class to this one, despite that they were 83 classes apart.
As with the first class, the vibe and workout style felt similar to many in-studio fitness classes offered at gyms. If you love cardio and are working out from home with limited space and equipment, then this program is well worth considering.
Analysis of Customer Reviews
Dozens of fitness bloggers have written about their experience with Morning Meltdown 100, and the majority have positive things to say. Below are some of the most important takeaways:
Compliments:
Short workouts are easy to fit into a busy day
Live DJ adds novelty to workout format
Different workout styles keep things interesting
Complaints:
Some found the live DJ to be a worthless gimmick
Not fundamentally different from many other Beachbody On Demand workouts
Not everyone loved Jericho's training personality
Pricing
Morning Meltdown 100 is available through a subscription to Beachbody On Demand:
$39 per three months (includes a 14-day free trial)
$59 per six months (includes a 30-day risk-free trial)
$99 per year (includes a 30-day risk-free trial)
This subscription gives you full access to the Beachbody program library. Each subscription plan renews automatically at the expiration date until you cancel.
Popular Alternatives to Morning Meltdown
Morning Meltdown 100 isn't all that unique compared to many other Beachbody On Demand programs. There are also other home fitness programs to consider with similar workout styles, including Aaptiv, Peloton Digital, and Daily Burn.
All three of these programs offer a wide variety of streamable fitness content. Peloton and Daily Burn live-stream classes from their fitness studios daily so that you can follow the workouts in real-time.
Some users love that a set timeframe adds extra accountability to their workouts, while others prefer the flexibility of exercising whenever they feel like it.
Aaptiv's classes differ from the other three in that they are audio-only. The platform got its start with outdoor running workouts, and each class is formulated to give you all the information you need to exercise without squinting at a screen.
This makes it a great app to pair with a gym membership because it's less obtrusive then staring at your phone. However, beginners to some types of exercise, like yoga, will likely benefit from seeing a screen.
What sets Morning Meltdown apart from these other options is that its workouts are formulated into a scheduled program. You'll know precisely what you're supposed to do each day, and there is a set end date.
The others, in contrast, offer more flexibility to create your own fitness routine and consequently require you to be more accountable about showing up for workouts.
The Bottom Line
The Morning Meltdown 100 program is a stellar fitness program for creating a fitness habit that you'll want to stick with long term.
Each class is short enough not to be overwhelming, and Jericho's lively coaching style paired with beats from a live DJ should keep you engaged for the full session.
Beachbody On Demand alumni might find this program lacking because the workouts don't offer much that differs from its other options. It's a relatively standard cardio-based fitness program with minimal equipment requirements.
If you try Morning Meltdown 100 and don't love it, you'll still have access to all of Beachbody On Demand's other workouts. The odds are good you will find one that better fits your needs within the two-week free trial window.
Customer Reviews
Posted on May 24, 2020
Love love love!
I am in the middle of the first phase. Love that it does not repeat itself. I do it on demand. Being a 58-year-old woman, I can still do this program. I may have to lower the weights a bit, but I still feel it. Jerico is SO motivating and doesn't get silly like some BB instructors. She does weights, cardio, and strength for a complete workout. There are also tons of modifications to follow. I would say it is much like 21 Day Fix, which I was my first workout 6 years ago. Followed Jerico when she was on the Pump workouts on BB! One of the reasons I picked it.
Bottom Line: Yes, I would recommend this to a friend
Our Promise to You
In order to safeguard you and ensure helpfulness and relevance, our compliance team manually assess every customer review before it goes live.
We have a zero-tolerance policy for fake reviews, and companies cannot control or alter any reviews at any time.