Mott & Bow Reviews
Claimed This company has claimed this profile, is getting alerted on any new customer reviews entering this page, and may engage in dialogue with its customers to address their matters.

Companies cannot pay money or provide goods in order to remove or alter customer reviews.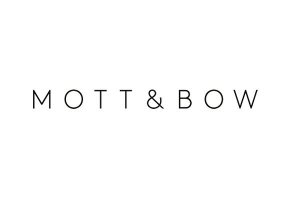 Mott & Bow manufactures and sells premium denim at allegedly lower costs than big brand names. Learn what customers are saying about this company.
---
Shrinking

By Joe M.

,

Greensboro, NC

,

Mar 27, 2019
Verified Reviewer

Overall Experience:

Not a light shrink, a huge shrink. I would stay away, and the denim is not soft, it is very stiff denim for the price. I contacted them, they referred to how to wash, thanks but no thanks. No help, just no good denim, will keep searching for something to replace my diesel so far no good. They can keep my money, I will move on.

Bottom Line: No, I would not recommend this to a friend

Mar 27, 2019

Hi Joe, we're so sorry to hear your jeans shrunk. Most of our denim is pre-shrunk, except for our raw jeans. The Oliver- Raw jeans you tried is one of these raw styles which have never been washed. Unfortunately, these will shrink if placed in the dryer. We also have the Oliver in non-raw (Oliver Dark Blue). We'll be in contact with you shortly to help.

---

Terrible experience and waste of money!

By Jenna P.

,

Portland, OR

,

Feb 27, 2019
Verified Reviewer

Overall Experience:

I had a terrible experience with this company that I feel bares a retelling here.

I ordered a pair of jeans. They arrived and were ill-fitting, so I sent their customer service folks an email saying I wanted to return for a refund. I was suckered into trying an exchange in a different size/style with the promise of a free T-shirt if they fit and I kept them.

I agreed and returned pair #1. When they received them, they sent out the exchange. I never got pair #2.

It wasn't until a few months later that I realized this. I was in the process of moving from apartment to home with a baby - a massive undertaking.

I contacted them via phone and was told by a customer service representative that, from what they could see, UPS had delivered the package to my front door. This is impossible given that, at the time, I lived in an apartment complex and delivery services weren't authorized to leave anything at anyone's front door. I told the rep this and he agreed to look into the case.

Fast forward a week and I get an email today with a receipt from UPS that states exactly what I'd been told over the phone, which is that the package had been delivered to my front door. This is impossible. FRONT DOOR DELIVERIES WEREN'T POSSIBLE!

The email also informed me I would not be given a refund and I was also not offered store credit or anything of the like.

I realize that buying these jeans was my choice and that accepting the offer for an exchange was as well, but now I'm out close to $100 and that's a lot of money to me.

If anyone was thinking of buying from Mott & Bow, and you don't get things delivered to your front door, I'd say skip this one and try another company that has a more forgiving and fair return policy. You would think their return policy would reflect the cost of their clothing.

I've honestly never experienced anything like this. Most, if not all, of the companies I deal with online are incredibly reasonable and have incredibly fair return policies.

Bottom Line: No, I would not recommend this to a friend

Feb 28, 2019

Hi Jenna, thanks for your review. We're very sorry for this situation and are glad to see we satisfactorily resolved this for you and gave you store credit for the missing package. This credit was added to your Mott & Bow account on 2/25/19 and is available for use on any future purchase with us. Can you please confirm receipt of our email confirmation and store credit? Please let us know if there is anything else we can help you with.

---

Advertisement

---

Quality jean material but the fit is horrible

By Chris B.

,

Washington, DC

,

Feb 9, 2019
Verified Reviewer

Overall Experience:

I bought these jeans and got another pair to try, and neither of them fit well. One pair was tight everywhere but especially in the legs, with the waist being roomy and the pants flattening out my butt while the other pair were really tight in the legs but super baggy in the seat and in the crotch area. The material does seem high quality, but the silhouette is awful and not fit for women with even a little bit of hip. The interesting thing about Mott & Bow is that they don't seem to post all reviews on their website. Also, no free return shipping. Two thumbs down.

Bottom Line: No, I would not recommend this to a friend

Feb 11, 2019

Hi Chris, thanks for the review. So sorry to hear the style you tried didn't work out. We offer a variety of styles, and based on your feedback, we suggest sizing down on a style with more elasticity. This way you'll get the right waist size and have that extra room you need on your legs. Check out this great option: Mid-Rise Skinny Ann Medium/Dark Blue. Also, we do include a prepaid return label in every original order so return shipping is free. We're glad to see that you were able to use the prepaid label to send back your return. Additionally, we searched for your review on our website and notice it was automatically blocked by the system's profanity filter, but we'll take care of unblocking it. Let us know if there is anything else we can help you with. :)

---

Decent jeans - terrible customer service!

By David W.

,

San Francisco, CA

,

Jun 27, 2018
Verified Reviewer

Overall Experience:

A friend told me about Mott & Bow and I gave them a try. Their return system that allows you to buy an extra pair in a different size is a little strange, given that it doesn't let you try different waist AND length sizes. That's okay because they offer a decent return policy.

Wait until you try to make returns, however.

One pair of Slim Crosby jeans fit great, however, my hands turned blue. After trying to rinse/wash them with some vinegar (that was their support teams recommendation), to "set the dye," they continued to turn my hands blue and even turn furniture blue around my apartment. I tried to request an exchange, however, they refused.

I ordered two new pairs, as the fit of the Crosby was great. I was hoping this was a dye issue and maybe they had fixed it. I tried on the pair, and my hands again turned blue. The second time I tried them on the rivet on the pocket ripped. I put in a request to return them, and they told me that they had "no way of knowing how many times I've worn them so they couldn't process a return OR exchange."

In an era where internet companies with low margins are disrupting industries, this is NOT the type of customer experience a disruptive company needs to have.

They have lost what would have been a loyal customer due to terrible customer service. I'm also going out of my way to tell friends about them too, because their jeans aren't cheap. Levi's new 511 fit is almost the same and is cheaper!

Bottom Line: No, I would not recommend this to a friend

Jul 2, 2018

Hi David,

Thanks for the feedback. It's typical of very dark jeans to transfer color based on the nature of the indigo dyeing process. Usually around the fifth wash is when you will see indigo transfer stop if it is happening. As for the fallen rivet, we're very sorry about this issue, this is not common to our products. We've issued a refund for the returned item and sent you a replacement. We hope you remain a valued customer and give us a chance to regain your trust in the brand.

Grace

---

Better like what you buy

By Roumen V.

,

Tallahassee, FL

,

May 27, 2018
Verified Reviewer

Overall Experience:

The sizing of their jeans is incredibly inconsistent across the same style, let alone different styles. If you do not have a decision on a return within the five days allotted by the try-on program, you have to pay for your own return shipping. If you choose to return everything in the order (because of sizing problems), you may be charged the original cost of shipping and a restocking fee. Aside from quality control issues involving consistency, the jeans are okay. However, this company does NOTHING to ease the hassle of online shopping for jeans. They will take every penny they can.

Bottom Line: No, I would not recommend this to a friend

Nov 28, 2018

Hi Roumen, thanks for the review. We always want to help our customer find their perfect fit and are happy to extend our 30-day return policy if needed. Just contact us in advance to let us know and we'll help. Different styles of the same size may not look the same on a flat surface but we're confident they'll all fit well. Our pattern makers take into consideration a fabric's elongation capacity when designing jeans. For example, the Wooster jeans have almost twice the stretch of the Staple jeans (these are the two styles you tried). This means the Wooster jeans may look smaller but should fit the same as the Staple. We hope this helps clarify. Let us know if you have any other questions. We'll be happy to help!

---

Collects fuzz and lint better than a lint roller.

Overall Experience:

I find it difficult to believe that this is not an overwhelming problem for Mott & Bow. My jeans collect fuzz and lint like it's their job. So much so that I am unable to wear them. Five minutes after leaving the house I am covered in it. God forbid I sit on a fabric couch or chair somewhere, or brush up against anything with fibers, and I will be walking away with half a blanket attached to my thigh.

I called Mott & Bow and asked about returning them. They said that it was too late, and because I had washed them (to try and get the fuzz off) they couldn't be returned, and the same goes for the second try on pair (which had not been worn nor washed yet). But they did suggest that I wash them in vinegar. That does not work. So, now I have about $220 in jeans in my closet that I will never wear. This was an investment for me, so I am NOT HAPPY! I've contacted them a couple of times to complain, and the answer is pretty much "sorry."

It goes without saying that I'll never buy their jeans again and I'll make sure that none of my friends here in Houston fall into this trap either. Furthermore, this BS of trying on a second pair and sending them back within five business days is a TRAP. Don't fall for it. They don't emphasize the 5-day return policy at all, so look in the fine print. They know people are busy and often fail at following through with deals like this and will end up getting stuck with that second pair of terrible jeans.

And they charged my account today (March 20th) for the purchase that was made in December 2017, for that second pair. I thought I had already been charged. So imagine how awesome that is, to get charged almost four months later for a pair of jeans that you HATE, and have been trying to get over the bad decision for months. Like a slap in the face. This is so uncharacteristic of me to leave a bad review for anyone, but I think this company is absolutely shady.

Bottom Line: No, I would not recommend this to a friend

Nov 28, 2018

Hi Brooke, thanks for the review. We're sorry about your jeans. It's common that black and gray jeans attract lint. However, this shouldn't be as severe as described above. Can you please send us a picture of your jeans to help@mottandbow.com? If your jeans are defective, we'd like to make it right for you. Thanks!

---

Don't ever buy their products or you will regret it!

Overall Experience:

I normally don't write reviews, but they got me this time.

I am so beyond in disbelief that they're still in business. First of all, it's a terrible product. And you'll regret it the moment you'll try it.

But that's beyond of what I experience. It took a month and a half from the time it was ordered to the time I got a "partial" refund back.

Yes, you will risk not getting a full refund back!

Bottom Line: No, I would not recommend this to a friend

Feb 19, 2018

Hi Lilian,

Thanks for the feedback. We're sorry about your bad experience. You are right in that we were delayed in your refund. The reason that happened is we contacted you to offer a free exchange, so we could help you find the right product. We waited a few days and after not receiving a response we proceeded with a refund. Again, we regret that our outreach was misunderstood. We invite you to check your spam folder to corroborate the legitimacy of all the information provided above. Please let us know if you want to give us another chance, we'd gladly love to help you out in any way we can. Call us at 855-798-9009 or send us an email to help@mottandbow.com.

Best,

Mott & Bow

---

Advertisement

---

Inconsistent quality, sizing, and customer service

By Sydney

,

Los Angeles, CA

,

Jan 6, 2018
Verified Reviewer

Overall Experience:

I never go online and write bad reviews, but my experience with this company has been so frustrating, and I do not want anyone else to experience what I did. I ordered the Janes in size 26 and 27. The 26 fit but was painted on and not flattering. The 27 fit beautifully, but there was an issue with the dye. The seam on one inner calf was bright white, which really stood out against the dark dye. There was also a dye issue along the seam of the pocket.

These issues were not present on the size 26, so I notified the company and they said they would send a replacement. I was so pleased with their quick response. They said all I had to do was drop the package off at FedEx and they will send the new ones out as soon as they receive it. Easy returns as promised on their website.

I brought the package to FedEx in the original box it was shipped in, however, and was told by FedEx they do not accept that packaging. I was told it had to go to USPS. I dropped it off at USPS.

A week and a half later I had not heard anything, so I contacted the company. They said that there was a delay because somehow the package ended up at USPS and had to be picked up by FedEx and then shipped to them. Uh yeah, FedEx didn't accept the package.

So finally the new package arrives. I excitedly try on the 27s. They are HUGE at the waist. At least two sizes bigger at the waist, same fit through the legs, and SAME DYE ISSUE on one calf. I contact the company saying I must have gotten a bad pair because of the drastic size difference. I then had to suffer through 12 back and forth email exchanges with two different people telling me that, "In regards to your comments, since all the jeans are handcrafted (no jean is exactly the same), there could be a slight variation from one to another in size terms." When I clarified that the variation was not at all slight, I was told: "Please bare in mind that as stated before all the jeans are handcrafted, so slight variations in size are normal."

Clearly I was not being heard. Another part of the back and forth was the customer service asking me FOUR different times if I would consider a store credit at this point. Each time, in a very kind way, I told them no. They continued to ask. This was all after they said they will not process an exchange on an exchange and left me no other option (I understand the policy, but this pair was REALLY off in size, so this seems silly and it's not my fault, quality control missed this glaring mistake).

I was finally told, "Once we receive them and our warehouse department determines they are in pristine conditions, your request will be fulfilled." The word "pristine" reads a bit passive-aggressive, no? I then had to pay $7 in return shipping and believe I will also be charged a restocking fee on jeans that should quite frankly not be restocked due to the sizing issue. So I'm out $13 and a lot of time.

At the time of writing this, I have not yet received a refund, though I expect to soon. I was told the refund had been initiated before I mailed the package but then received an email saying they got the package and aren't sure if I want a refund or exchange. Aside from the fact that I was told the refund had been initiated, I had also been told that an exchange was not possible. I also declined a store credit four times.

My opinion is that this whole ordeal has been such a huge waste of time and money. There are many other companies out there doing the same thing as this one but with much better customer service and policies. I have learned that promptness does not equate to good customer service.

Bottom Line: No, I would not recommend this to a friend

Jan 10, 2018

Hi Sydney,

On behalf of the team, we offer our sincere apology for the misunderstanding and mishandling of your case. We usually take pride in offering a premium customer experience and we are sorry we did not deliver. A full refund (no deductions were made) has been processed. Additionally, we added a store credit to your M & B account in case you decide to give us another try in the future. We certainly hope you can give us another try.

Thank you so much for letting us know about your case. Regarding the shipping situation you encountered, it must be a new FedEx representative that did not have the correct information, as the same transaction happens hundreds of times a week without any issues. Nonetheless, we are sorry you experienced this problem. Let us know if we can be of further assistance.

Best,

Mott & Bow

---

Shady unethical practices and unauthorized charges

San Diego, CA

,

Dec 1, 2017
Verified Reviewer

Overall Experience:

Do not order from this company. I will make sure everyone knows.

I loved their jeans after my initial order. I placed a second order for $253 for 3 pairs of jeans, and I was charged 3 times without my consent or authorization.

They are thieves and do not make things right at all. Their solution was to insult me by offering a coupon code for 20% off a future purchase. My bank account is still missing almost $900 because I was charged 3 separate times. They say they issued 2 credits but 1) they never advised me of 3 charges nor were authorized as there was no reason for 3 charges and 2) the money is still not in my bank account where it belongs.

Their service is horrible. Grace is the thief, Diana from "customer experience" doesn't care at all. They are a disgrace. Not worth it if something goes wrong as they don't care! Lesson learned and I will let everyone know about their horrible shady practices.

Bottom Line: No, I would not recommend this to a friend

Dec 5, 2017

Hi Marina,

We're glad we could solve this case in your favor:

1. As we previously explained, we made a mistake on charging one of your orders twice (duplicated order). Nevertheless, we found and amended the mistake immediately (meaning, a full refund was issued right away after the charge was made). In regards to the third order, this was a backorder which was cancelled and refunded on your request.

2. We verified that all these three credits are now back in your bank account, so we're all square.

Once again, we express our deepest apologies for this misuderstanding and guarantee you that we never meant to do you any harm. Contrary to this, our aim is, has and will always be to help our customers and work our hardest to ensure their satisfaction.

We look forward to serving you again in the near future.

Warmest regards,

Mott & Bow

---

Are these jeans anti-feminist?

By Melissa P

,

San Francisco, CA

,

Oct 24, 2017
Verified Reviewer

Overall Experience:

These jeans had a lot going for them—the texture and feel of the denim was good, and felt fairly high quality. Also, the Internet is losing its mind about them, for some reason. But don't believe the hype. These jeans don't like real women. Or at least women who have to, you know, walk around on their legs, and do normal stuff like run down the subway stairs.

Bottom Line: No, I would not recommend this to a friend

Nov 28, 2018

Hi Melissa, thanks for the great feedback! We just wanted to follow-up with you as we have launched many different styles that vary on their elongation capacities (more or less stretch), weights (light/heavy fabrics), and we now have many colors, fits, and sizes. Additionally, we added t-shirts (short and long sleeves) and gorgeous cashmere sweaters. Take a look: https://www.mottandbow.com/womens/best-sellers.html Let us know if you have any questions, we'll be happy to help.

---

Amazing fit, form and fashion - BEST EVER for me!

By Carl R

,

Miami, FL

,

Oct 24, 2017
Verified Reviewer

Overall Experience:

I'm very picky when it comes to my jeans - always been tough to find the right fit and almost never happens for me. These jeans fit great right out of the box. The "try on size" was a lifesaver. I was buying these jeans to have a nice pair of jeans that could be "dressed up" with a collared shirt, jacket and brown cap toe shoe for a work conference. Felt/fit great!

First time I have ever had guys ask me what brand of jeans I was wearing and where to get them. Worth every penny!

Bottom Line: No, I would not recommend this to a friend

---

You just might find the perfect jean

By Brenda W

,

Newark, New Jersey

,

Oct 24, 2017
Verified Reviewer

Overall Experience:

I purchased a few different styles of these jeans to try on and see which ones I like. They are all really nice, super skinny and they look and feel very well made. They seem very stretchy so I would definitely size down on some of the washes. Also, it seems like depending on what wash you get you may have to get a size up! (ex: Mid Rise Skinny Jane in medium/dark blue wash I needed the 27 (super stretchy) but in the medium blue wash I needed a 28 (my true size).

Overall I'm returning all the different ones I tried on mostly because I'm waiting for the Mid Rise Skinny - Jane to be available in a medium/dark blue wash with a petite length!

I'm 5'4" 135 lbs and I found the 28L was still too long for me. They bunched up just a bit at the ankle and the 30L bunched up a lot!

I definitely recommend these, they are worth a try and you just might find that perfect jean!

Bottom Line: Yes, I would recommend this to a friend

---

Advertisement

---

Great jeans, odd fit for athletic body type

By Anna A

,

NY, NY

,

Oct 24, 2017
Verified Reviewer

Overall Experience:

I loved the look and feel of the boyfriend jeans I bought. I got two sizes since I hadn't bought this brand and sizes often vary. I bought boyfriend jeans because I have trouble with skinny jeans around my calves. I have strong calves so often skinny jeans are too tight.

Boyfriend jeans typically have a looser cut but, they were fine around the waist, they were still very tight at my calves. This caused the jeans to kind of pull down as I walked. I had to return them both because both sizes had this problem. The company was just excellent about the return. I would try them if they came up with another cut because the feel of the material is awesome.

Bottom Line: Yes, I would recommend this to a friend

---

My new favorite jeans!

By Stephanie D

,

Phoenix, Arizona

,

Oct 24, 2017
Verified Reviewer

Overall Experience:

These jeans look and feel wonderful! I have several pairs of high-end jeans in similar cuts (Paige, J-brand, and Hudson high waisted skinnies) and I repeatedly find myself grabbing this Mott & bow pair first. I think this is probably due to the thickness and durability, I am hard on my clothes and these jeans perform great (I have even caught myself gardening in them).

As far as sizing, they do run ever-so-slightly larger than the other jeans I mentioned. I also do wish they would sell them in different lengths. Mott & Bow, if you're reading this, I would purchase tons of a shorter/cropped inseam!

Bottom Line: Yes, I would recommend this to a friend

---

It is in the details…

By Rebecca C

,

Chicago, IL

,

Oct 24, 2017
Verified Reviewer

Overall Experience:

The jean material was excellent. The jean cut was good. The inside lining of the left pocket (with the white color) shows a bit which is a small, but a very visible error.

The customer service is really good, all of my doubts were cleared. Overall, the jeans are a fairly good value for the price. I most likely would purchase again as I like the styles offered.

Bottom Line: Yes, I would recommend this to a friend

---

Amazing fit, feel, and look

By Henry H.

,

Atlanta, GA

,

Oct 24, 2017
Verified Reviewer

Overall Experience:

I found Mott & Bow and was skeptical since I've had premium denim before and it was mostly ok, but not amazing. These jeans are amazing! When I put them on, they were legitimately the best pair of pants I have ever put on my butt.

The fit was fantastic and the length was perfect. Feel was amazing. I instantly bought a second pair, and I'm currently waiting for a few more styles to come back into stock.

Bottom Line: Yes, I would recommend this to a friend

---

Pretty cozy & roomy

By Marci F

,

New York, New York

,

Oct 24, 2017
Verified Reviewer

Overall Experience:

Soft and comfortable. The Monroe Boyfriend runs roomy through hips & waist for that "boyfriend" sag. I wear a 27 in AG jeans, am currently about 5 lbs overweight (AGs are tight) - these 27s are already riding comfortably on my hips after 10 minutes and they're only going to get bigger. It's a good look (more of a classic boyfriend fit) but it's a different look than the one shown on the model, which is a snugger, more fitted style.

I plan to order a 26 to get the snugger fit. Perhaps it will be nice to have both but once I lose these five pounds these pants (27) may be too large

Bottom Line: Yes, I would recommend this to a friend

---

Advertisement

---

Great skinny jeans!

By Sai Y

,

Houston, TX

,

Oct 21, 2017
Verified Reviewer

Overall Experience:

I am 5'2'' and I did the try at home service with sizes 28 and 29. Size 29 is perfect for me: I am not your typical "skinny jean" girl, I'm short and have muscular legs. I've never looked good in skinny jeans, so I was skeptical. Thanks to the try at home program I ordered up a size from my usual 28 and they fit wonderfully! I would equate these jeans to a really great pair of leggings; they are SO comfortable with generous stretch, but they still look polished. The dark gray color is great for both day and night.

These jeans are extremely versatile, I wear them to work and on nights out so if you but these you won't regret it.

Bottom Line: Yes, I would recommend this to a friend

---

Really comfortable jeans.

By Rachel B

,

New York

,

Oct 20, 2017
Verified Reviewer

Overall Experience:

I usually wear 26 for every jean I own, but for the try-on size, I selected 25. Miraculously, size 25 fits perfectly! Make sure if you're a first-time buyer to get the additional size to try because you never know. The material is so comfortable, soft and slightly elastic but it doesn't get stretched too easily, which is one of the reasons why it is so hard to find a truly skinny jeans these days. I like it and it styles up with everything! I am considering getting another pair in different color!

Bottom Line: Yes, I would recommend this to a friend

---

Love love love these jeans

By Kevin P

,

Seattle, WA

,

Oct 20, 2017
Verified Reviewer

Overall Experience:

These are my favorite jeans I own. When I get home after work, I usually take my jeans off to make myself comfortable but the other day I realized at 9 pm that I was still wearing my jeans. They are so comfortable I didn't even notice! I've been recommending them to all my friends.

I purchased the Warren in the slim fit and although the color wasn't exactly as the picture online they did not disappoint me at all. If you're thinking of buying these jeans just stop thinking about it and go for it. Buy them now!

Bottom Line: Yes, I would recommend this to a friend

---

Fantastic but some feedback..

By Kristen B

,

Atlanta, GA

,

Oct 20, 2017
Verified Reviewer

Overall Experience:

I love the jeans quality, however, it would be great if they had an option to compare two styles at the same time on the website though, is kind of difficult to click one by one and try to remember the specs.

Putting that aside, I'm 5'3, so it's nice to find a pair that offers true ankle length for short people. My normal size ran tighter than I like, so I opted for a size up for comfort. The wash is great and goes with everything. I love wearing them with some cool sneakers and not have to worry about the length looking funky.

Bottom Line: Yes, I would recommend this to a friend

---

Order down a size

By Hayden M

,

Phoenix, AZ

,

Oct 20, 2017
Verified Reviewer

Overall Experience:

Man, I thought these were perfect. Love the light distressing and color and comfort but found that the waist stretch out a bit after wearing for a few hours and I end up having to tug them up all the time. They still look great as long as I keep them pulled up. I'll probably add an extra button to try to tighten the waist and hopefully, that will help.

I should have kept the almost too tight pair instead but the coloring was different and not as nice. Customer service explained that the jeans are 'handcrafted' so that explains why the coloring was different. Anyways, I guess the sizing issue was on me so I'll see how the jeans hold up and decide later if I place a new order.

Bottom Line: Yes, I would recommend this to a friend

---

Advertisement

---

First time buyer here

By Janine G

,

Los Angeles

,

Oct 20, 2017
Verified Reviewer

Overall Experience:

I bought the Reade skinny jeans and also ordered my second pair (try-on) a size smaller and think I should have ordered the bigger size. They are super tight around the legs, but I do feel that the butt could use a bit more support. I am not a huge fan of the big back pockets. I feel smaller pockets create the illusion of a tighter butt. But in general, the back could fit a bit more snug in my opinion.

Other than that, I'm pleased with the jeans I purchased. They truly feel great and I am very happy with the softness of the material. I plan to buy more once they restock the Monroe style as I'm super-excited to get those too.

Bottom Line: Yes, I would recommend this to a friend

---

Polished and high quality

By Lauren B

,

Miami, FL

,

Oct 20, 2017
Verified Reviewer

Overall Experience:

These jeans retain their shape very well and the dark black looks very sleek. The rise and inseam are perfect for me. I am usually a 27 in J.Crew and Madewell but a 26 in AG & J Brand. I took these in a 26. My only complaint is that they are not as stretchy as I would like. I think they will break in and feel fine, but at first, I feel like I have a little-limited range of motion in my knees considering how skinny they are in the legs.

Bottom Line: Yes, I would recommend this to a friend

---

Finally found a pair of jeans that fit me perfectly

By Savanna F

,

Chicago, Illinois

,

Oct 20, 2017
Verified Reviewer

Overall Experience:

I have tried so many different kinds of jeans, all of which have never worked for me. I am happy to say I finally found a pair that fits my figure perfectly, from my waist to my ankles these jeans fit like a glove.

The only thing I would want to change is maybe the denim material itself. It just seems a bit thin to be considered 'premium denim'. Maybe having that clear on the site like which style has thicker fabric would be appreciated. Other than that I love these jeans.

Bottom Line: Yes, I would recommend this to a friend

---

Bond Black

By Lori T

,

San Francisco, California

,

Oct 20, 2017
Verified Reviewer

Overall Experience:

Love the color and material of this denim. The fit is generally good, they hold their shape after wearing. I'm a size 26 in these as I am in most denim. They're mid-rise and fit well for the most part. My only complaint is that they don't seem to be made for people with a little more curve in the back as they fit my hips and legs, but slide down when I sit.

I wanted a 'free try on' additional size but I didn't see that anywhere on their website. Otherwise, I love them. Great jeans for a decent price.

Bottom Line: Yes, I would recommend this to a friend

---

Amazing Quality Jeans

By Jordan W

,

NYC, NY

,

Oct 20, 2017
Verified Reviewer

Overall Experience:

I love these, they're my new staple jeans in my wardrobe. The Customer Service was stellar in proactively letting me know of a minor delay (thanks, guys!) and my pants arrived without issue.

I purchased the mid-rise skinnies in black and the color hasn't faded (or bled onto my hands/legs) at all so that's great. I'll say that if you're a runner (or have leg muscles at all) the skinnies are super form-fitting. I personally love the fit though!

Bottom Line: Yes, I would recommend this to a friend

---