Figure 8 Fitness
Claimed This company has claimed this profile, is getting alerted on any new customer reviews entering this page, and may engage in dialogue with its customers to address their matters.

Companies cannot pay money or provide goods in order to remove or alter customer reviews.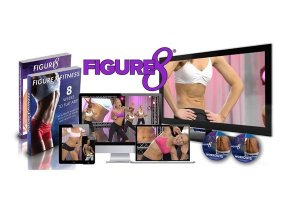 Figure 8 Fitness is a Latin dance-inspired workout routine that promises to sculpt your core and give you the six pack of your dreams.
Figure 8 Fitness Review
This article contains links that should you click and make a purchase, we may earn a commission from the sale. See our Advertiser Disclosure.
Figure 8 Fitness is a home-based, eight-week workout program that combines that steps of competitive Latin dance training with core strengthening exercises to help you tone your abs and shed unwanted pounds. The plan claims that it can help you build a six-pack without the boredom that comes with basic ab workouts.
This fitness program was founded by Jaana Kunitz, a Latin DanceSport world medal winner and certified fitness trainer who is famous for her dance-inspired workout routines. At the time of writing, the Figure 8 Fitness website states that Jaana's home fitness programs have sold millions of copies in over 25 countries.
The Figure 8 Fitness program comes as 14 classes and instructional videos that are split into three phases, each of which is designed to help you progressively challenge your body. The program claims that even beginning dancers can master the steps and improve their fitness in just eight weeks.
Will this Latin dance program help you get the body you're dreaming of? Let's look at the details so you can decide.
Special Offer
Looking for a Way to Get in Shape, Lose Weight, and Improve Your Health?
We recommend Noom based on our extensive research and high customer rating. Noom is offering our readers a 14-day trial for a limited time. Click here for this special offer.
How Does Figure 8 Fitness Work?
According to the company website, Figure 8 Fitness is a workout based on the idea of Dynamic Core Cardio Training. They define this as an innovative approach to cardio where you combine your body's natural movement patterns with three-dimensional exercises that keep your core muscles firing as you remain in an optimal cardio zone.
In other words, Figure 8 Fitness helps you train your muscles in three planes: forward and backward, side-to-side, and rotational. This helps you build up a flexible, toned midsection.
The program starts by walking you through the steps of these foundational exercises, and it builds on them as you gain fitness. Jaana demonstrates the proper execution for every move before she puts them to music so that exercisers can perfect their form and lower their risk of injury. The program also offers videos with a back view perspective so that you can see the moves from a different angle.
About the Three Phases of the Figure 8 Method:
The basic Figure 8 Fitness program is divided into three phases: Learn, Burn, and Sculpt.
Phase 1: Learn
Phase one of the program is designed to familiarize you with the three essential core moves that are foundational for the Figure 8 Fitness program. These classes focus on form and technique so that you learn how to keep your back straight and abs engaged during the workouts, and the fluid movement patterns necessary for completing each hip movement to improve your spine flexibility and create toning.
The program recommends you stay on phase one until you feel like you have mastered the basic moves, as the next two phases will build on them.
Phase 2: Burn
Throughout Phase 2, Jaana teaches you simple yet effective core cardio movements that you repeat in different combinations to fast-paced dance music like salsa, paso doble, jive, rumba, samba, and merengue. These exercises are meant to keep your heart rate elevated while targeting your core muscles. Each Phase 2 workout includes a "metabolic accelerator" segment filled with power exercises that you need to perform for about 30 seconds at a time to improve your endurance and boost your post-workout metabolism.
These dance moves might be difficult because of the combination of fast footwork, body action, and arm movements, so if you're feeling challenged the program suggests dropping one portion of the movement and focusing on the other two.
Phase 3: Sculpt
In this final phase, Figure 8 Fitness focuses on sculpting the rest of your body through toning exercises that target your arms, back, shoulders, legs, and glutes with resistance bands for an extra level of fitness. No other equipment is required. By the end of this phase the program promises that you'll be closer to achieving your ideal physique.
Advertisement
What's Included with Figure 8 Fitness?
All Figure 8 Fitness classes can be purchased from the parent website, Body FX. At the time of writing, it cost $47 to purchase Figure 8 Fitness Basic. When you buy this program, you receive permanent access to 14 video coaching and workout sessions, and you also have the option to receive DVDs of the program for $10 in shipping costs.
Each program purchase comes with the following extras.
Success Trackers: Track your results each week to monitor your fitness improvements in real time.

Workout Schedule: Plan out the exercise schedule that fits your needs with the Figure 8 Full Workout Plan and Express Workout Plan.

PDF Workout Guide: This downloadable guide offers step by step instructions for completing the Figure 8 Fitness program, along with move modifications, warm-ups, and cool-downs.

Nutrition Blueprint: This nutritional guide is designed to help you boost your metabolism for faster workout results.

Figure 8 Express: This fast-paced workout is meant for people who struggle to fit a full-length routine or who have joint pain that limits their endurance. It comes with access to over thirty 10-minute video-coaching and workout sessions.
You will also gain access to an Exclusive Figure 8 Fitness Facebook group that lets you build accountability with other exercisers completing the program.
The Figure 8 Fitness website states that every program purchase is covered by a triple guarantee, which means that if you don't feel the difference within a week, don't see a difference in a month, or disagree with something else (like the colors on the website) you can request a full refund within 60 days of purchase.
If you want to take your workout benefits further, it's also possible to sign up for a monthly Body Fix Subscription
What's Included with a Body Fx Subscription?
Body FX is the parent company of the Figure 8 Fitness program, and it was possible to become a subscriber to the entire network for $7 per month at the time of writing. This upgrade lets you access hundreds of workout programs offered by the brand, including Figure 8 Ultimate, Figure 8 PRO, JNL Fusion, No Excuses, Jaana Rhythms, and others.
This membership includes nutrition education by way of meal plans and daily meal suggestions, as well as personalized nutrition advice from a certified Sports Nutrition Specialist.
You'll also receive daily email coaching that focuses on three areas: mindset training, fitness and nutrition education, and the opportunity to take part in program competitions with money prizes.
If you chose to cancel your membership, you won't lose access to the programs you purchased.
What Do Customers Think of Figure 8 Fitness?
Does Figure 8 Fitness stand out from the rest of the home workout competition? We decided to look at published customer reviews to learn what previous users think of the program.
All eight reviews of the program on Amazon awarded it five stars. Some reviewers wrote that the program helped them lose inches around their waist, even when they suffered from health problems that made most workouts difficult. Others commented on the intensity of the exercises in the videos, even comparing them to P90X in regards to getting a full body workout.
Many reviewers also stated how much they loved the music and dance elements in the workouts and raved that the time flew even though they were physically challenging themselves. It's also worth noting that numerous reviewers thought the choreography was simple to master- even for first-time dancers.
We also looked through the program's exclusive Facebook group to see what member's perspective was of the workout. Most of the comments on this site are from people just beginning the program who are looking for some encouragement at the onset, which shows that the Figure 8 Fitness program had an active online community at the time of writing.
What Are Other Exercise Workout Options Besides Figure 8 Fitness?
If you're looking for a home-based ab workout that will challenge your core, there are several options to look at beyond Figure 8 Fitness. A few users mentioned that the program reminded them of P90X, and another popular dance routine is Hip Hop Abs.
As we've written before, P90X is a physical exercise system put out by Beachbody LLC that's designed to give your abs an intense workout. It's possible to stream the workouts online or play them via DVD. While this program focuses on your abdominal muscles in the same way the Figure 8 Fitness program does, the videos don't incorporate dance moves or Latin music.
You'll need some extra equipment like resistance bands and a chin-up bar to get the most of our a P90X program, and it retails for $330.
If dancing is your preferred way to workout, another program to consider is Hip Hop Abs. Shaun T leads this high-energy fitness program and it comes with ten workouts, as well as a step-by-step nutrition guide, 30-day workout calendar, and three bonus quick-results workouts. A few negatives for many people is that the program is only available in DVD format, and the relatively limited number of videos means you might get bored with them.
Knowing this, which exercise program is best for you? The answer is the one you're willing to commit to. If the idea of swinging your hips to Latin music makes you want to exercise each day, then Figure 8 Fitness is a stellar fitness program to experiment with. If you prefer a more traditional style workout routine or would rather dance to different music, there's likely a plan out there that is better suited for you.
The Bottom Line: Should You Consider Working Out with Figure 8 Fitness?
From what we've found through the researching process, Figure 8 Fitness is an immersive exercise program that will keep you moving from the beginning to end of every workout. A one-time purchase gives you total access to the plan for life, and you can also commit to a monthly subscription for extra perks.
The Figure 8 Fitness program is known for fostering a vibrant online community, and all members can join the program's Facebook group to gain accountability and encouragement before beginning.
Who is Figure 8 Fitness best for? We think this program will be a hit with women who want to lose weight but don't love traditional workouts. The plan is easy to follow, and there are plenty of options for modifying the moves if you aren't able to complete them as directed.
Plus, the program offers a 60-day money guarantee so that you can give it a try before deciding whether it makes sense for you.
» See Also: A Beginner's Guide to Losing Weight and Getting in Shape
Special Offer
Looking for a Way to Get in Shape, Lose Weight, and Improve Your Health?
Noom is offering our readers a 14-day trial for a limited time. Click here for this special offer.
---
---
This company is actively collecting reviews from its customers. All reviews submitted are subject to moderation and approval to ensure they meet our

Review Guidelines

.

Workout great, bad customer service and shady tactics

The workout is great and if you follow the meal plan and workout you will have success. When I first joined the group it was amazing, supportive, and the challenges were free with no extra purchase necessary other than having the program. I lost 20 pounds and 13 inches overall in a month. The program at that time seemed to care about your health and success.

Since the release of their protein FX things have changed. Now it's about pushing their protein product and not about the customers. If you share your frustrations or have questions, they will delete you from the Facebook group. As well as turning off commenting on posting and block you from messaging them without warning or hesitation. Even if you send them a private message directly, they will ban you.

I would not recommend this to customers considering to purchase. Because they now only seem to care about the money, not about the customers or their concerns. Please beware.

The sad thing is it's a great product but zero value on customers and customer service. What was once included and used as a sales pitch, now they have changed and don't care how the customers feel about it. When approached privately on the matter trying to understand why these decisions were being made and looking for answers, I was deleted and banned immediately from the group. I have since then tried to contact customer support with no word or explanations. I hope this helps someone else.

Bottom Line: No, I would not recommend this to a friend

Jan 26, 2019

Angel, your review is confusing people. You paid $47 for lifetime access to 14 video and coaching sessions. You lost 20 pounds in 1 month. All of the extra items, like the challenge, we gave you as a free gift when you first started the program. People loved the challenge so much we turned it into a product. It was never included in your initial 14 videos you purchased. Which you still have lifetime access to. Please remove this post. It is completely incorrect and misleading.

---

Excellent instruction

By Ann

,

California

,

Jun 8, 2015

This is not a scam. There are no hidden subscriptions. The shipping was pretty high, but you get 9 DVDs and the total cost averaged out to less than $10.00 per DVD. I will probably never be able to do two of the DVDs because they are very high impact and I have knee issues. She is an excellent instructor and there is more variety in the music than on the Core Rhythms (which I love.) The rest of the videos have modifications for lower impact. Jaana Kunitz is very loud on this program. I discovered if you go down to setup and turn the music louder it is a lot more fun, and you can still hear her instruction, which is excellent. This is like a real dance class and a very intense workout. The next day my abs are sore. She also includes tubing for upper body work, a workout schedule, and diet plan. I am not the best dancer so I tend to do the less complex choreography. This is a program you can build on. Yes I would recommend it to a friend if they like to dance and liked Core Rhythms.

Bottom Line: Yes, I would recommend this to a friend

---

Updated review

UPDATE

By Lisa D.

,

Bellingham, MA

,

Feb 27, 2019
Verified Reviewer

Finally received a response, I have web access now but no confirmation they are sending DVDs. I do find customer service to be lacking and I still have no order number.

Bottom Line: No, I would not recommend this to a friend

Previous review
Feb 20, 2019

Starting to think rip off.

I placed an order as I thought it would bring me to a place where I could get a DVD version of the program. It did not and said it would send me an email as to how to get the version. It has been several hours, no email (yes I checked spam). There is no phone number anywhere that I can call, and the email says "24 hours." In 24 hours scammers can get my credit card number and charge all sorts of things.

(

read more

read less

...)

---

Effective and fun. I'll share why some think it's a scam.

By Michele P.

,

Philadelphia, PA

,

Nov 16, 2018
Verified Reviewer

Three parts:

1. Explanation of what I think poor reviews are.

2. What you get.

3. Honest negatives.

1. First, the reason some feel it's a scam - if you look, it is because they are having order issues, mainly as they are misunderstanding or misreading. The program is online and there is no "download," but rather, access.

The DVDs are an extra few dollars additional if you'll be somewhere without access to the internet.

The monthly program is optional and gives you more workouts, challenges, and community.

2. I opted for base product ($47), and community ($7) a month. Not the DVD's as it's 2018, and unless I travel to a cave, I have access to the site on my tablet, computer, or phone...

I enjoy a ton of workouts, tons of emails in my challenges to help me stick to healthy guidelines with done for you meal plans and mindset coaching...

I've easily lost inches and pounds, and gained firmness, confidence and have fun. It's beyond Zumba; more of a feel of dance.

Jaana is upbeat without being a bimbo, so you feel confident in her teaching.

3. Honest feedback.

a) I wish the staff was more present in the community or posted more often.

b) I think a slower workout would be a benefit.

These are not deal breakers, but more wishes.

Bottom Line: Yes, I would recommend this to a friend

---

Great customer service, website needs improvement

By Jade P.

,

Washington DC

,

Feb 14, 2019
Verified Reviewer

Four stars - I really like the exercise program, loved the customer service rep, but the website could be clearer and more descriptive

I was concerned after reading the reviews about not getting the product and having poor customer service. After all, it's not $5 or $10 but over $50, and to not get the product would be very upsetting. I finally decided I'd risk it because for a long time, I've been looking for an exercise program that focused on the dancing first, with the weight loss/cardio workout happening naturally from the intense dance instruction. Most exercise programs (including Zumba) seem to focus primarily on the workout and pepper in some dance moves and hip hop music here and there.

The website description was very vague in explaining what the product was and how you could access the materials. In fact, much of the information I learned about the program came from other reviews. Furthermore, I am old school and prefer having the DVDs. I could not tell how much the DVDs cost and how much the add-ons were, let alone exactly what I would be receiving. This and the previous reviews added to my nervousness about ordering. So, I emailed the support at Body FX email for clarification and received a response from Valerie in less than 4 hours on a weekend. I could not have asked for better customer service as I emailed her no less than 8 times. She even reminded me to inform her if I decided to purchase the DVDs because I should be reimbursed $4.95 shipping since I already paid for part of it with the other DVD purchase. I received a reimbursement within a few hours of emailing her about my purchase.

So, I personally thought the customer service was phenomenal. However, I should not have had to bother customer service so much if the website was clearer. This is why I gave it 4 stars instead of 5.

Bottom Line: Yes, I would recommend this to a friend

---

Definitely not a scam!

By Suzane M.

,

Chesapeake, VA

,

Mar 16, 2019
Verified Reviewer

Love these workouts! I paid the extra $10 or so for the DVDs and I don't strain anything, but these workouts are excellent! I have been working out my entire life, since I was 16, over 35 years, and these videos are tough! They are also very fun, and they have made my Zumba classes so much easier at the gym and my hips are finally starting to learn how to move. I highly recommend these videos to anyone!

Bottom Line: Yes, I would recommend this to a friend

---

Let down by abysmal customer service

By Deborah M.

,

New Zealand

,

Sep 12, 2019
Verified Reviewer

I bought the program and signed up to the monthly membership at an additional cost. The first month went great and I began seeing results with this system.

However, these results grinded to a stop when I stopped receiving my daily emails and workouts even though I had paid for them. This went on for 3 months and I had to get reimbursed every month on my credit card.

I thought I'd give them one last chance a few months later so signed back up for the monthly challenge. I received the day 1 email and workout then nothing else! So frustrating. When I approached customer services on numerous times for an explanation all I finally got back was they had sent them out so it must be a fault with my email! Yeah sure! The email I've been using successfully for 10 years for my business with no problem

Bottom line - no accountability on "customer service" side.

Waste of money and disappointing.

Bottom Line: No, I would not recommend this to a friend

---

Safe, high energy and fun ab melting workout.

I have danced with these videos and melted 7.5 inches off my waist along with following the diet and staying hydrated. The videos are high intensifying, you sweat, and make great gains while having fun. I not only endorse Figure 8, but I will be teaching it in the future with a certification through Jaana.

Bottom Line: Yes, I would recommend this to a friend

---

Age 54, getting my 20's bod back again! This makes me want to work out!

By Nannette D.

,

Las Vegas, NV

,

Feb 3, 2019
Verified Reviewer

I look forward to my workouts now! The Basic and Ultimate Figure 8 workout bundles are so well put together with the staging, the choreography, music, and the backup dancers that it's just so much FUN (I want to work out now, but I force myself to take a day off per week)!

I was looking for something fun, and tried Zumba at the local gyms; it's easier and more fun to do the dance workout around other people. The problem is, I want to work out on my own schedule, and I don't like wasting commuting time to get there!

I found Figure 8 on a Facebook post and thought I'd try it out.

Jaana's energy and coach-like encouragement are superb! She makes me feel like I'm right there. The training modules help you get the movements correct. Sure, I stumbled quite a bit in the beginning, I still don't have some of the moves down pat. I did what I could, starting with 15 minutes of gentle moves, working my way up to going all out.

I noticed more energy during the day, as if I've had coffee. I decided to eat less at each meal and started losing weight. I can see the body of my early 20's coming back and I'm thrilled. You know, in life there's not much we can control. We can, however, exercise more and eat less to achieve our physical goals. I've noticed that my mindset is more positive too, and I sleep better. Because dance is now in my life, my husband and I started learning some ballroom dance steps.

I think the only thing better than this would be if they made it Virtual Reality!

I did have a couple of interactions with customer service. They were prompt to answer me (one reply ended up in my Spam file), and to remediate the issue.

I'm thankful for Figure 8; it's returning my own figure 8 from my early 20s back to me! Keep up the wonderful work, Jaana!

Bottom Line: Yes, I would recommend this to a friend

---

Incredible value plus coached by Masters! Figure 8 Fitness does it all!

When my husband had his brain aneurysm six years ago, I only focused on him, not thinking what I was eating or how much, just making sure he was fed well and had a healthy routine for his recovery. I gained fifty+ pounds, and thought I would never have to chance to do anything for me.

When I saw the Figure 8 Fitness ad and video in January 2019, something inside just woke me up. I shared it with my husband and asked him to join me and we could have fun dancing. We signed up and ordered DVDs. Our first week was just getting used to moving around more than usual. We changed our diets completely to follow theirs. Everything made complete sense. I stopped drinking Diet Coke and eating sweets. We took it slowly in January, but I still lost 6 pounds, and felt so much better. It actually gave me HOPE that I could be "the old me" fit and trim.

I joined with the monthly program, in which I have access to everything on the site. The monthly challenge is not an extra cost, however, the value and personal coaching are absolutely incredible! If you add up the cost for personal daily coaching, personal dietician, plus paying for personal ballroom dancing by a world known master, in the privacy of your own home, it would cost hundreds of dollars per month. It truly has the most value at the least expense!

This Figure 8 Fitness program also includes such a variety of exercises with different coaches. Janna Kunitz, the owner, brings years of world known professionalism, with some of her colleague masters to this program, and it allows anyone to go at any pace, and do it carefully. I am absolutely impressed with Figure 8 Fitness and TRUST this program. I have a goal by April to get rid of most of my weight, and can't even imagine doing it with any other fitness program. Jaana teaches mindset along with physical change for the better! The best part is meeting wonderful women around the globe in our group Facebook, and hearing their positive changes! It is absolutely inspirational and I never feel alone.

THANK YOU JAANA for your hard work and dedication in creating and providing Figure 8 Fitness, a COMPLETE WELLNESS PROGRAM! I am so very grateful!

Bottom Line: Yes, I would recommend this to a friend

---

I have my receipt of payment but no download

I purchased this program. I put my email in and followed the directions after the purchase and nothing downloaded. I would appreciate a reply or some help, or my money back.

Thank you, Deborah Vantol.

Bottom Line: No, I would not recommend this to a friend

Jan 26, 2019

Please contact support@bodyfx.com and they will help you. We have no record of you contacting us. Thank you!

---