Total Gym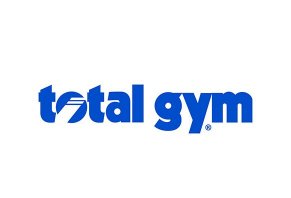 Total Gym fitness equipment makes it possible for you to get a powerful strength-training workout at home with all-purpose equipment endorsed by Chuck Norris.
Total Gym Review: Is It Worth It?
New home workout programs enter the market every month, and knowing what's worth investing in isn't easy.
Total Gym has sold strength-training equipment since 1974. The brand gained prominence after an endorsement from Chuck Norris and has gone on to define the in-home fitness industry. These all-in-one systems make it possible to achieve a total body workout quickly—often in under twenty minutes.
While the company currently sells a variety of strength-training systems, each offers a compact strength training system designed for full-body training. Many models allow you to complete more than 80 exercises without changing any settings, making it possible to get fit faster than with traditional strength-training workouts.
Though most Total Gym equipment is marketed for gyms and rehabilitation centers, this article will focus on the company's home-based "Heritage" line so you can decide whether it makes sense for you as a purchase for an at-home workout.
Pros:
Cons:

Relatively small footprint compared to similar equipment

Possible to perform 80+ moves on a single machine

A low-impact exercise that is great for preventing injuries

Refund and warranty details aren't consistent between products

Some complaints about assembly difficulties

Less programming and instructor guidance available than with competitors
Product Line and Features
Total Gym currently offers three collections of products for sale, Elevate, Recovery, and Heritage.
Elevate: Heavy-duty commercial-grade equipment designed to hold up under the rigors of constant use.
Recovery: Low-impact, highly adjustable equipment designed for a physical therapy setting.
Heritage: Lighter, less expensive equipment designed for home use.
The following chart highlights the defining characteristics of the available equipment within the Heritage product line.
Total Gym GTS
Total Gym Row Trainer
Total Gym FIT
Total Gym XLS
Total Gym CycloTrainer 2
Price
$3,795
$995
$1,399
$999
$249
Overview
This incline trainer lets you perform over 250 different exercises for a complete workout that utilizes as a percentage of your body weight as resistance.
This home rower is built on an incline to utilize your body weight for varying levels of resistance and a full-body workout.
Designed for an efficient workout, the Total Gym FIT targets the whole body and works for all fitness levels. It targets all major muscle groups and includes accessories and customizable workout plans.
This bodyweight training system comes with an upgraded pulley system and a padded glide board designed for you to perform more than 80 exercises.
Designed to connect to the base of your Total Gym, the CycleTrainer lets you add aerobic movement into your strength training workout.
Key Features

Automatic rail locks allow for explosive jumping

Hydraulics make it easy to change levels and fold up the machine

Multiple attachment points for pulleys

Includes workout DVD

Resistance can be adjusted for 1% to 62% of bodyweight

650 lb max capacity

Cardio workout with a low-level strength component

Allows for adjustable bodyweight training

Built for multi-planar movements like bicep curls

Seven levels of resistance

Ergonomically designed for correct rowing form

400lb max user capacity

Two resistance levels and height adjustment system

Includes AbCrunch accessory

Capable of performing 85 exercises

Suitable for those under 400 lbs

Arrives fully assembled

400lb max capacity

Works for over 80 exercises

Upgraded pully system

No assembly required

400lb max capacity

Adjustable pedal straps

Digital monitor displays time, speed, distance, resistance level
Pricing and Warranty
You can purchase Total Gym equipment directly from the company website or from other retailers. All purchases made directly from the company will include shipping charges, which may range from free to over $770 per item, depending on its size and weight.
Total Gym offers a price match guarantee on all products. You can call (800) 541-4900 to speak with a customer service associate if you see an ad or website offering a lower price, and the company will verify it and match it.
Regarding returns, all Total Gym equipment comes with either a 30-day or 60-day money-back guarantee (specifics vary per device). Returns must include original shipping materials and a return material authorization number.
In some cases, the company will charge a 25% restocking fee for returns.
A limited lifetime manufacturing warranty covers all purchases on the frame, and most equipment also includes a one or two-year warranty on moving parts. Again, the warranty specifics will vary depending on which product you purchase.
For help with further questions, message the company directly through their contact page.
Analysis of Customer Reviews
Fourteen HighYa readers have reviewed Total Gym, for an average ranking of 3.9 stars (all reviews were either one-star or five stars). Amazon reviews for specific Total Gym products are slightly higher, as most average around 4.5 stars. Here's a recap of their main points.
Positives
Great for upper body workouts
Works well for low-impact stretching and toning
Folding designs save lots of space
Led to quick weight loss
Lasted 15+ years without problems
Negatives
Squat stand on 1600 model caused injuries for some
The machine seemed too flimsy to use
Some customers ran into warranty issues when their machine broke
Difficult to assemble
Total Gym vs. BowFlex and Tonal
Below are three popular brands to consider if you're looking for a home strength-training session: Total Gym, BowFlex, and Tonal.
Total Gym
BowFlex Home Gym
Tonal
Equipment Cost Range
$995–$3,795
$1,499–$2,899
$2,995 plus $49/month subscription
Overview
Full body workout systems that focus on strength training and stability
Upright strength-training machines that utilize advanced resistance technology to reduce "cheating" due to gravity while reducing muscle strain for extra safety
A tech-integrated strength training system that includes instructor-led classes and personalized workouts
Key Selling Points

Folds up for easy storage

Body resistance strength training sessions

Most options let you perform 85+ moves

Makes it possible to change exercises quickly without changing settings

Includes 7+ free trainer-built workouts

70+ possible exercises

Powered by electromagnets to create up to 200 pounds of resistance

The system automatically adjusts to your fitness level

100+ possible moves

Measures your reps, range of motion, power, time under tension, etc. in real time
These three systems differ in some fundamental ways. First, Total Gym equipment is designed to have a small footprint. Most machines can be folded up and stowed away when not in use. Tonal is also discrete, as the machine mounts to the wall and looks similar to a mirror with arm extensions when not in use.
Bowflex machines, in contrast, are bulky. The Home Gym product line will require a 10' by 7' space when in use, though it folds up to approximately half that size. It also allows for more variety of movement than Total Gym and utilizes cables for resistance, rather than just your body weight at an incline.
Tonal differs from these other systems because of its subscription model. You need to pay a monthly fee to access classes and guidance for different moves. While the machine specializes in strength training, you can also use it for cardio, Pilates, and yoga classes.
Key Takeaways: Choosing your ideal home strength training system depends on your goals, available space, and budget. If you want expert instruction and don't mind a monthly subscription, then Tonal is your best option. If, however, you are self-motivated and want a system that folds up when not in use, Total Body might be a better match.
The Bottom Line
Total Gym brings decades of experience to the home-fitness industry, and legions of loyal customers show that the brand is doing something right.
If you're sick of the commute to the gym and want to expand your strength-training options at home without committing to a full-featured home gym, then you'll likely get a lot of use out of a Total Gym.
The majority of users will probably do fine with the FIT or XLS model, but those who want the full experience of owning commercial-quality equipment may want to consider the GTS.
Regardless, remember that the value you get from home fitness equipment like Total Gym depends on your self-motivation to put in the work. Lots of people do better with extra accountability, like personal trainer sessions at the gym, or even knowing that they are paying a monthly subscription for a service like Tonal.
If you aren't sure whether a home workout program is your best option for getting in shape, check out our beginner's guide to at-home workout programs.
---
Love my $100 Total Gym 1400

By Matthew A.

,

Utah

,

May 12, 2020
Verified Reviewer

Overall Experience:

I bought my practically brand new, Total Gym (TG) 1400 on Facebook Market Place for $100. You can still buy the 1400 at Costco for $259.99 with shipping included. All of the TG's have the same basic functionality. That is, they start off with the basic 60 exercises that use the glider board and the arm pulley cable. Accessories like the squat board, leg pulley, dip bars, wing attachment, ab crunch may or may not be included on a given model. Paying more money gives you a machine that has more intensity level increments, support more weight (up to 400 lbs) or more attachment or videos. The 1400 has 8 intensity levels. Most other TGs will not give you more weight resistance than the 1400's eighth level unless it has a taller height adjustment tube. If you weigh less than 250 you don't need a machine that can support more than 250 lbs. The 1000 and perhaps others don't come with a squat stand, so you have to use the wing attachment for your feet. You can still perform most exercises without the optional accessories, for example, if you don't have the dip bars you can use the arm cables to do the dips. Dip bars or a larger squat board helps facilitate those exercises.

The internet has a ton of videos on how to use the TG, so paying extra for the videos is a waste. Plus, you can play the internet videos on your smartphone next to your TG, which you can't do with a DVD unless your TG is near your DVD player. Plus, you can get a free membership to TG TV. I love my TG for its ability to work most of my muscles. I'll probably never get around to doing all of the, at least 72 exercises possible with my $100 TG 1400. If you don't want to buy used, order the TG 1400 from Costco. Take your spouse out for dinner or take a nice vacation with the money you save.

Bottom Line: Yes, I would recommend this to a friend

---

Enjoy the Total Gym

By Hubert K.

,

Baltimore, MD

,

Nov 9, 2018
Verified Reviewer

Overall Experience:

I own and have used the Total Gym XLS for over 7 years. It's a great machine for upper body workouts. I also use free weights at a regular gym. I mix it up. When I don't feel like going to the gym, I hit my Total Gym. The YouTube videos by John Peel and others for men are great and practical.

I give the Total Gym kudos. I use free weights for lower body workouts. I do occasionally use the Total Gym for lower body workouts, but free weights work better for me.

Bottom Line: Yes, I would recommend this to a friend

---

Advertisement

---

Love the stretching and toning.

By Rena H.

,

Kentucky

,

Sep 5, 2018
Verified Reviewer

Overall Experience:

When I first started using my Total Gym, I wasn't sure if I have wasted my money and possibly time. No, I didn't I love my machine. I injured my right knee and therefore I couldn't really walk, so I decided to do low impact workouts on my machine and I realized that my knee was doing much better. And the toning benefits of the machine, and not to mention the stretching, deep stretching that I can now get done on my own without any help from anyone is wonderful. And I am back walking around like a young chick, lol. My energy level is GREAT.

Bottom Line: Yes, I would recommend this to a friend

---

Best Total Gym for all round fitness development

By Abbey D.

,

Middlesex, England

,

Jun 26, 2018
Verified Reviewer

Overall Experience:

I have been using a Total Gym for a number of years. It is one of the major pieces of equipment I have in my home gym. It has helped me recover from injuries.

The space-saving fold away has been amazing. Easy to set up and put down. I would highly recommend the Total Gym for anyone who wants to train at home or even build a home gym.

The workout guides have been brilliant in helping me develop my skills and gain strength. Which has helped in my main sport of bouldering and outdoor climbing.

Bottom Line: Yes, I would recommend this to a friend

---

Advertisement

---

Third one, just ordered an XLS

By Curtis Frye

,

California

,

Apr 18, 2018
Verified Reviewer

Overall Experience:

I had my first one and lost 60 pounds in three months on it. It was destroyed when our house flooded in Hurricane Harvey. I didn't replace it until about four months ago when I found a very used basic model for sale near me, by then I had gained 50 pounds back. So far I have lost over 40 pounds. I like it so much I decided to upgrade to a new XLS with the nice upgrades it has (I have never liked the two separate wing attachments my old one has). I am a user for life. No regrets. The people that give this a bad review are either very, very not mechanically inclined or a competitor. My 62-year-old wife can set it up and fold it up easily.

Bottom Line: Yes, I would recommend this to a friend

---

Squat stand SUCKS on the 1600 model, but otherwise I love it

By Teresa Miles

,

Colorado Springs, CO

,

Apr 14, 2018
Verified Reviewer

Overall Experience:

I love my Total Gym, however, the creator of that pitiful squat stand on my 1600 should be ashamed. If you make exercise equipment and squatting is one thing you can do, you don't put a stand on that can and will cause immediate injury due to your knees flowing OVER your toes and causing you to buy ANOTHER more expensive stand that may or may not fit! And if you really want to be broke, you can just buy the newer model that already has the proper squat stand attachment. So looking at it from this light seems like job security for somebody because if you want to avoid injury, you'll buy the proper squat stand!

Bottom Line: Yes, I would recommend this to a friend

---

Overall Experience:

Horrible. I've been working out all my life and love buying different equipment, so I was excited for Total Gym to arrive. But when I assembled it and began the workout, I soon realized that this was a dangerous piece of equipment. It clanged and shook all over the place. The work out DVD that came with it was totally geared towards men all chest exercises. If Chuck Norris uses this piece of garbage every day, I'm the tooth fairy. Remember he is getting well paid for endorsing it.

Bottom Line: No, I would not recommend this to a friend

---

20 years

By Jim Nagel

,

Oklahoma

,

Mar 18, 2018
Verified Reviewer

Overall Experience:

I'm a small guy so I don't need the heavy duty model. I made my own squat stand. I am working on my second one (model 1100) now. The first one lasted almost 15 years. It does exactly what they claim it will do. It won't make you look like Arnold, but it will keep you so you can achieve a very high level of strength. I leave mine set up in the back room; wife and I both use it. No reservations at all. Absolutely the best piece of workout equipment for the average person.

Bottom Line: Yes, I would recommend this to a friend

---

Overall Experience:

I purchased the original 1980 series of the Total Gym, used it regularly, actually sold it and missed the functionality of the device. I tracked it down and bought it back. Today, I am proud to own the of the Fit version of the Total Gym line. It is used five to seven days a week.

I perform mostly upper body exercises and several back/stretching routines. I am 69, have two heart stents, utilize the treadmill and Airdyne bike for cardio. There are twelve exercise pieces in my gym; the Fit is definitely one of the best and most used. You just have to commit to a healthy way of life!

Bottom Line: Yes, I would recommend this to a friend

---

Beware, not assembled at all.

By Carol Dorr

,

Laguna Woods, CA

,

Jan 24, 2018
Verified Reviewer

Overall Experience:

I took it out of the box, and the glider fell off and hit a table. I really liked that table. It is supposed to be assembled, but I am looking at half a dozen of pieces that I cannot get on. I am returning this, and cannot wait to get this piece of crap out of my house.

Bottom Line: No, I would not recommend this to a friend

---

Overall Experience:

I have bought numerous exercise machines over the years and used free weights as well. About 12 years ago, I bought a Total Gym at a garage sale. I was hooked. The Total Gym is the first piece of exercise equipment that I've owned that didn't eventually become something to hang clothes on. I now own two XLS's. Even when you don't feel like exercising, you can talk yourself into doing a little work on the Total Gym (very different than free weights; they are so heavy). Once you get on the Total Gym, the next thing you know, you've had a great workout. It is great for cardio as well. Just switch from one exercise to another without taking breaks.

The Total Gym is by far the best piece of exercise equipment I've ever owned.

Bottom Line: Yes, I would recommend this to a friend

---